So, you want to make a lapbook, but you need some inspiration. You are in the right spot. Homeschool Share is a huge lapbook hub, and we have a billion creative lapbook ideas for you to add to your homeschool curriculum or classroom themes.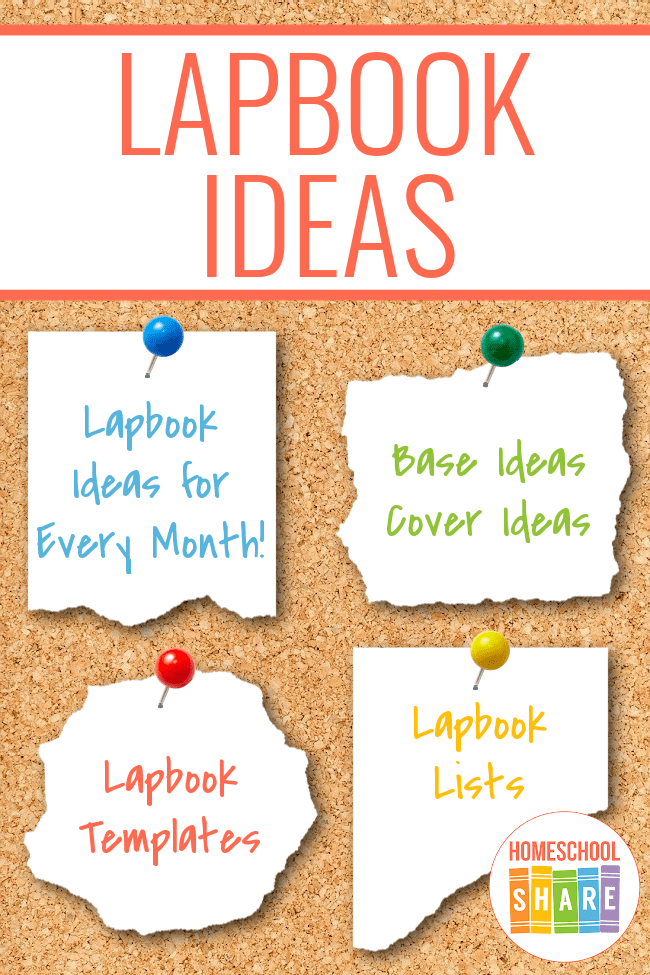 What Is a Lapbook?
If you are brand new to lapbooking, please spend some time reading this How to Make a Lapbook post. It is packed with all the lapbook basics: how to make a lapbook, the benefit of lapbooks, lapbook supplies, and how to store lapbooks. Find even more information in our All About Lapbooks post.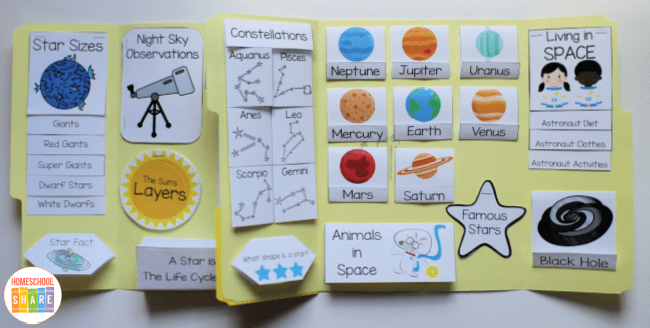 Lapbook Ideas for the Entire Year
You can search and find lapbook inspiration for every month and season as well as holidays in these posts. Build up your unit studies with these lapbook ideas.
Lapbook Ideas for Bases
What can you use as the base for a lapbook?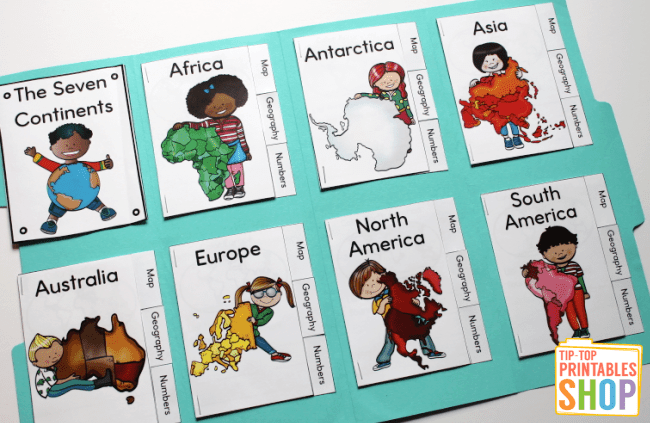 The traditional choice is a file folder, refolded. However, if you don't have any file folders, of if you want to be a bit creative, you could use a variety of materials.
Poster Board
Make a lapbook on a poster board to create a dramatic display!
Tri-fold Board
If you want something larger and showier than a poster board, try a tri-fold board. This is especially useful for geography fair or literature fair projects.
I have even cut up tri-fold boards into six pieces and used the smaller pieces for projects. The pieces open and shut like a cupboard door and are amazingly sturdy.
Cardstock
Three-hole punch card stock and add the mini-books to the pages. Store the pages in a three-ring binder.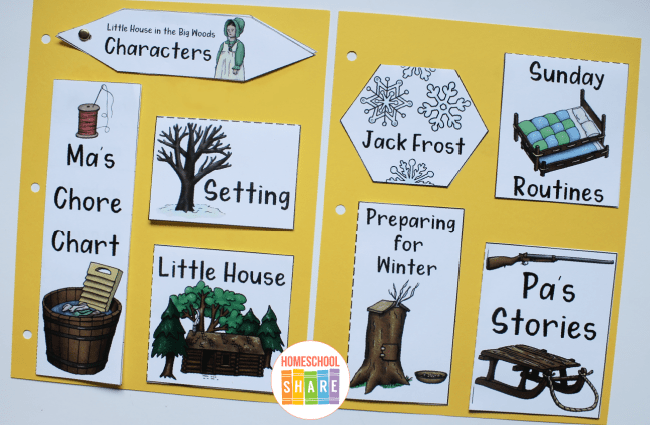 Lapbook Cover Ideas
Some people like to keep it simple when they design a lapbook. You can simply refold the file folder and move on. However, others want a cute or fun cover. Here are a few ideas.
You can make a vertical piece to glue on one side of the front of the lapbook.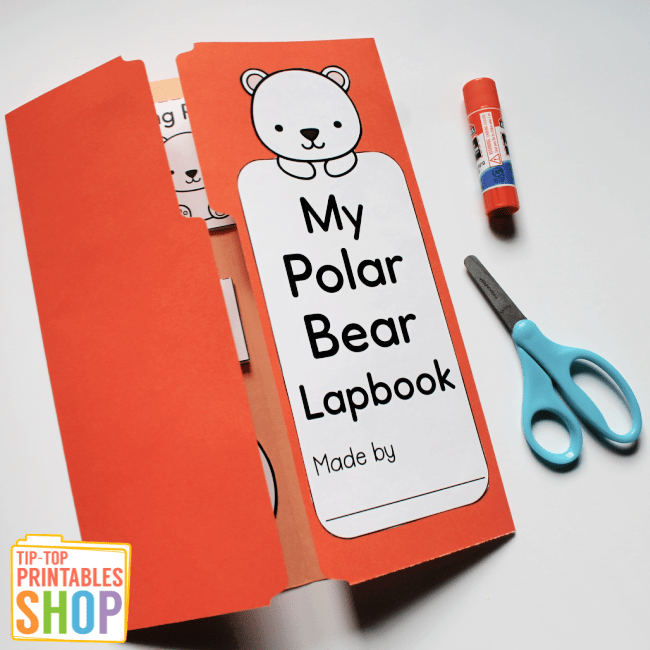 If you are using a double lapbook, you can simply glue a full page to the front.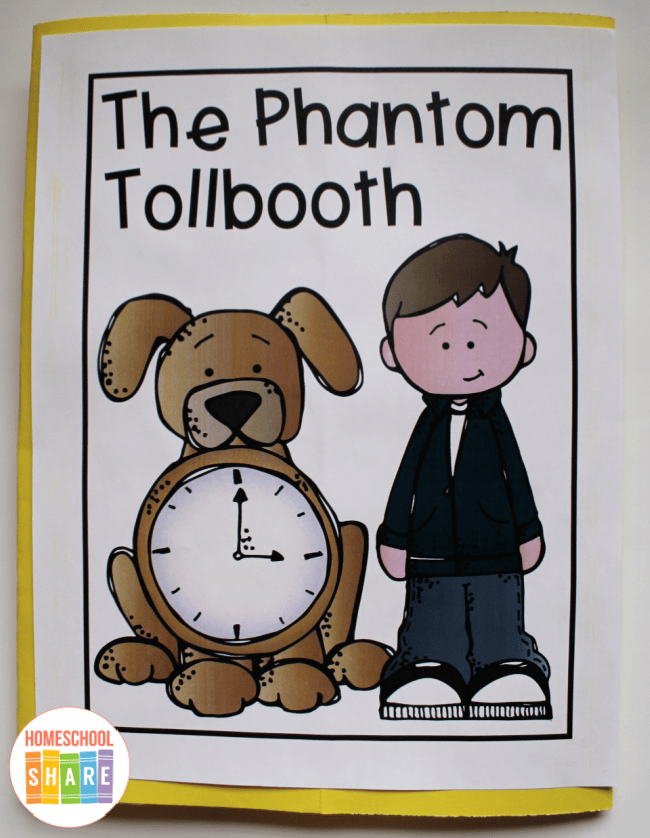 If you want to be more fancy, you can use the cover to reinforce the lapbook's topic.
You could make the lapbook in the shape of a house, a tree, a treasure chest, or even a castle. The possibilities are endless.
Let your student's creativity take over!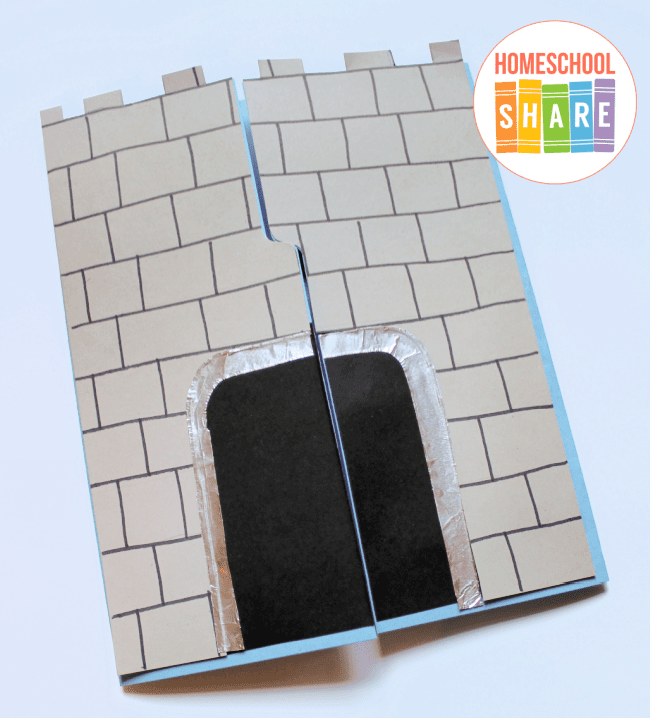 One simple way to spice up the outside of the lapbook is to cut the page in half to fit the cover and glue it on. Coloring pages are a great choice for covers.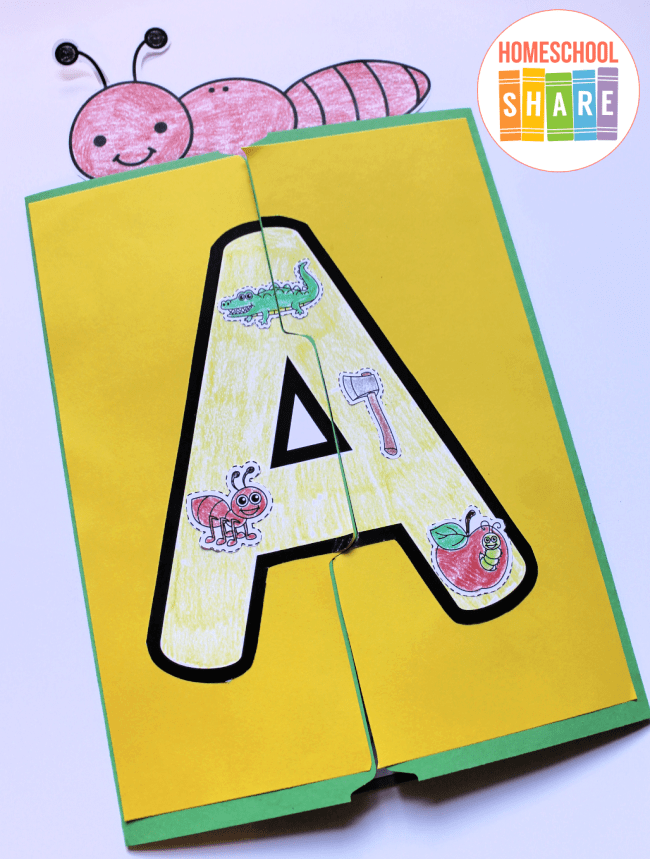 Some like to add an image to the center section of the open lapbook. This will decorate the lapbook whether it is opened or closed.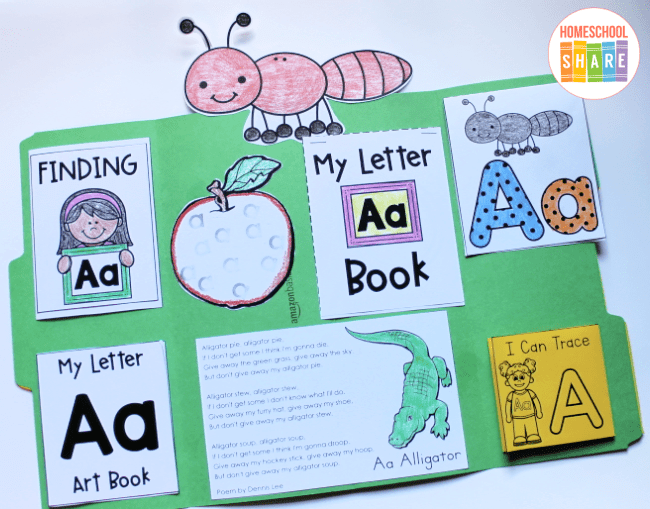 Lists of Lapbooks
If you are looking for themed lapbooks that are already made for you, try these lists that include our most popular lapbooks. The lists includes dozens of free lapbooks as well as a few found in the shop.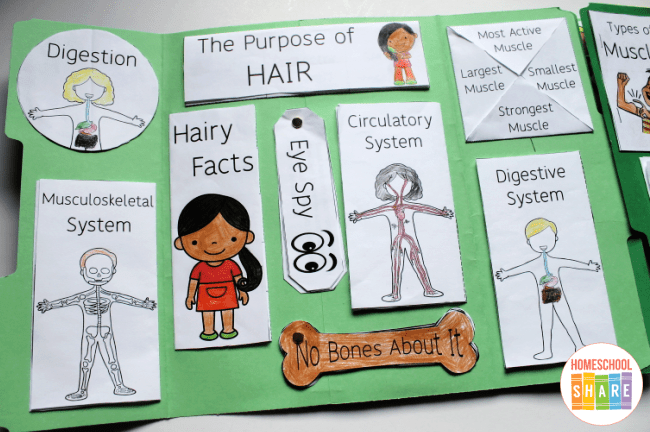 Animal Lapbooks
Find all of our animal lapbooks indexed on this page. It includes popular animals such as ants, bears, cats as well as more unique animals like the sloth and platypus.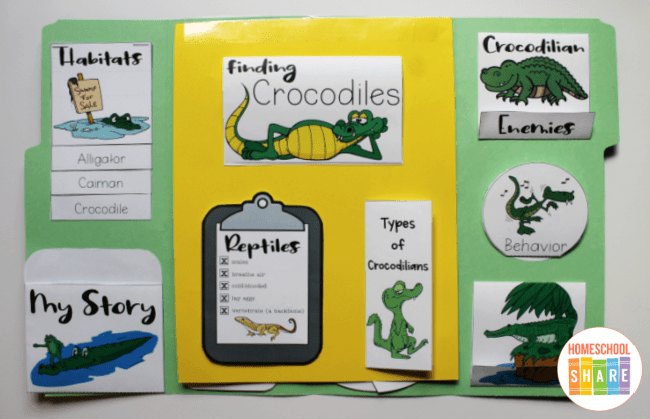 Geography Lapbooks
Are you hoping to travel around the world? You can with our geography lapbooks. Check out the master list here.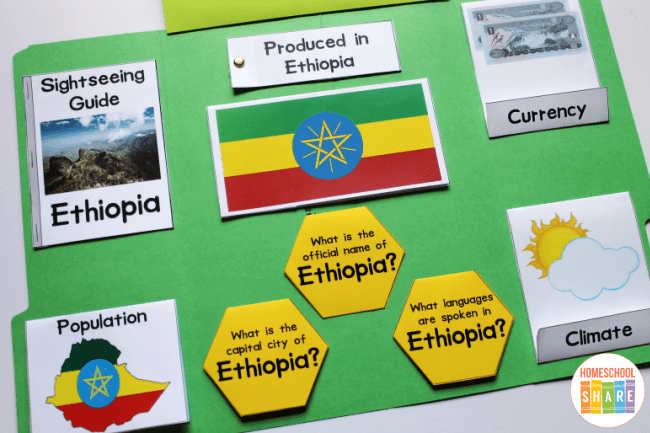 Literature Based Lapbooks
Jump into a great story and make a lapbook about it. This list of literature based lapbooks offers options for preschool through upper elementary.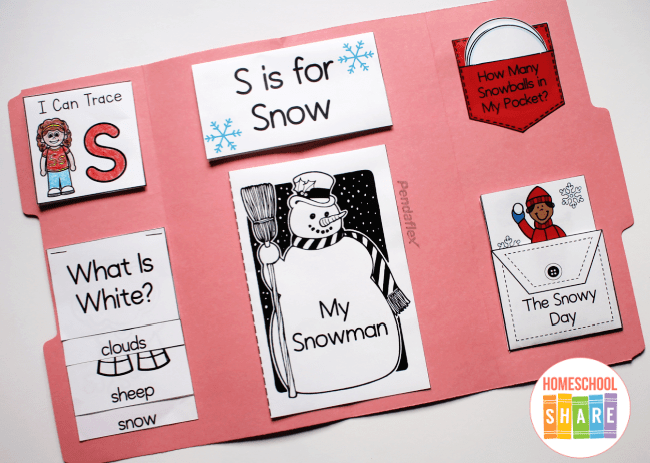 Lapbook Templates
If you are ready to create your own lapbook, check out our huge selection of lapbook templates. You'll find free dozens and dozens of free templates for matchbooks, flip books, layer books, fans, accordions, and more!
Use these templates to add to a lapbook it, or create your own lapbook from scratch.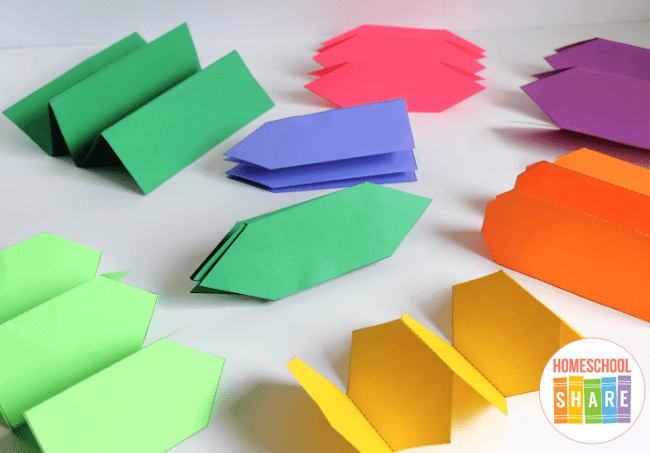 If you are ready for more advanced DIY templates, try some of these:
We also have a set of editable lapbook templates in the shop. This set is customizable–allowing you to add images and text in the font of your choice.
Items You Can Add to a Lapbook
Mini-books are the obvious choice when you are making a lapbook, but the fun doesn't stop there.
Your students can add a huge variety of items to their lapbooks. Even if you are using a pre-made lapbook, consider asking your student what other ideas he has to add to the lapbook. This helps your student take ownership and makes the project one of a kind.
Scan these ideas to spark your imagination.
Happy Lapbooking!