Affiliate Disclaimer
We sometimes use affiliate links in our content. This won't cost you anything, but it helps us to keep the site running. Thanks for your support.
The air is cooler and the holidays will be arriving soon. November's arrival brings the opportunity to learn about various subjects.
If you need some new lapbook ideas, you are in the right spot. Scroll through the list below to find lots of November Lapbook Ideas and topics to study throughout the month of November.
If you are looking for more possibilities, try our Lapbook Ideas page.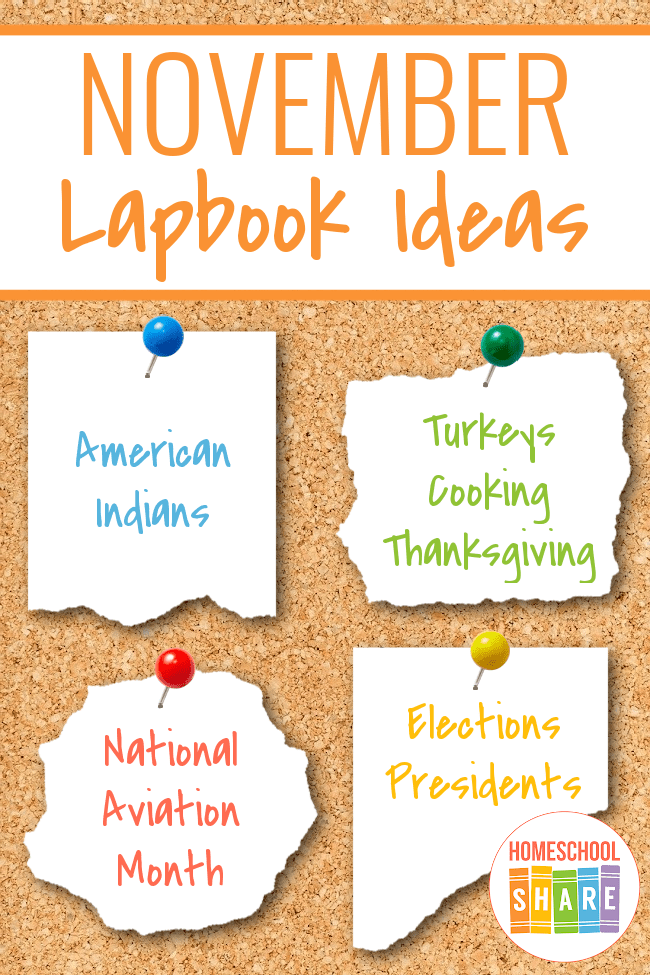 American Indian Lapbook Ideas
Are you studying American Indians? Delve deeper with the mini-books in these lapbooks.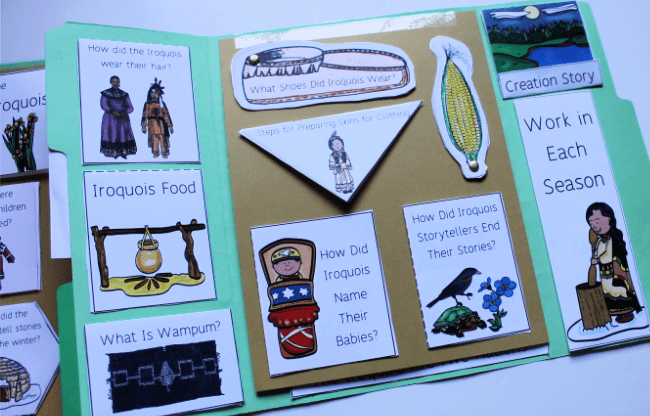 If You Lived with the Iroquois Lapbook
What was it like to be part of the Iroquois? Discover the rich culture of this American Indian group as you dive into the If You Lived with the Iroquois Lapbook. It contains mini-books to learn about sports, moccasins, snowshoes, storytelling, festivals, government, and more.
The Legend of the Indian Paintbrush Lapbook
Another great option for American Indian Lapbook Ideas is this The Legend of the Indian Paintbrush Lapbook. Learn more about the Plains Indians, the prairie, pictographs, and more.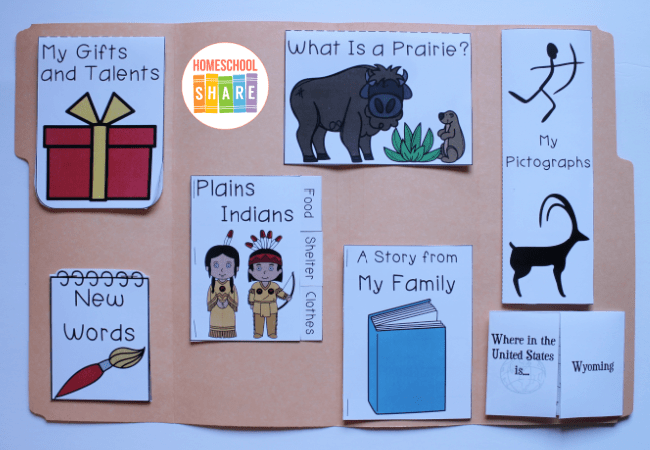 Meet Kaya (American Girl) Lapbook
We have several American Girl Lapbooks at Homeschool Share. The Meet Kaya Lapbook will help your student learn more about Nez Perce life in 1764.
Thanksgiving Lapbook Ideas
Thanksgiving comes every year on the fourth Thursday of November. It's a fantastic study, and you can incorporate various topics in your Thanksgiving Lapbook: American Indians (see ideas above), pilgrims, cooking, and developing a thankful heart.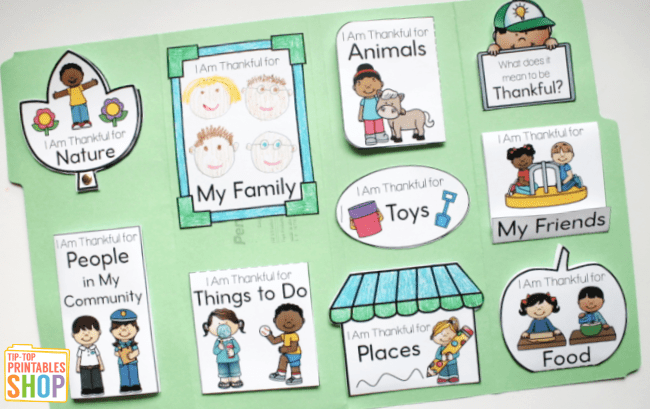 I Am Thankful Lapbook
Cultivate an attitude of gratitude in your students with this I Am Thankful Lapbook. Students will consider what they are thankful for: family, friends, activities, people in their communities, items in nature, places, and more!
Thankfulness Lapbook
This Bible-based Thankfulness Lapbook will also help your student learn more about what it means to be thankful and how to demonstrate this important character trait.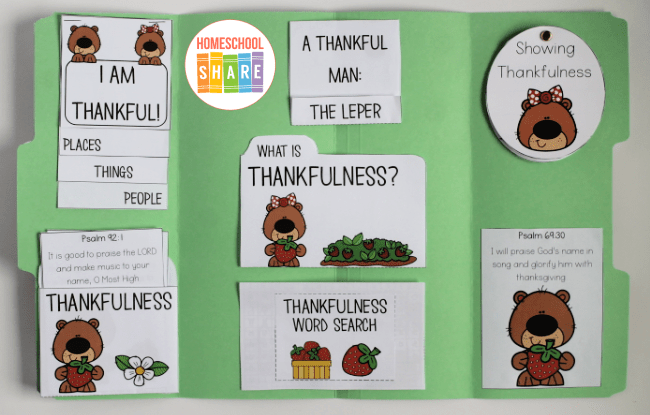 Turkey Lapbook
You could hit the Thanksgiving angel from a different perspective–learn all about turkeys! This Turkey Lapbook will help your student learn all about turkeys–diet, predators, anatomy, habitat, and more!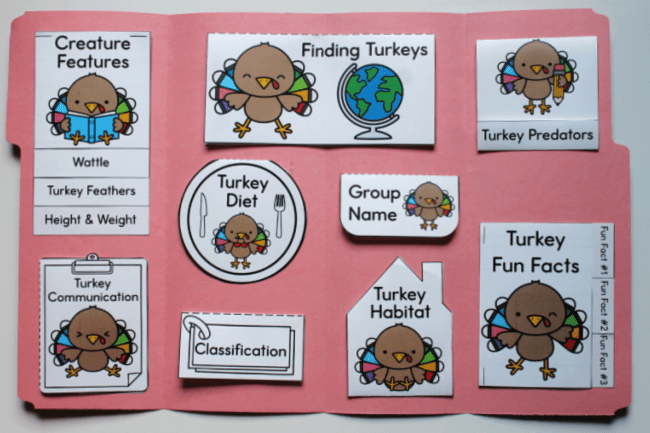 Cranberry Thanksgiving Lapbook
If you are hoping for something literature based, try this Cranberry Thanksgiving Lapbook based on the classic book with the same title. This book helps students learn not to judge by appearances. It also gives you the opportunity to dive into the Thanksgiving holiday, New England states, cranberries, and more.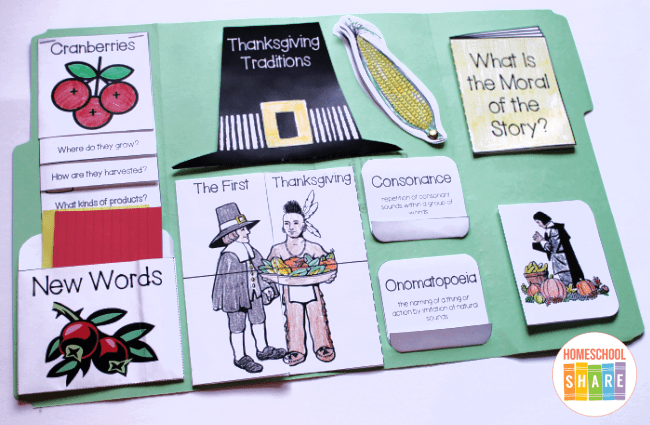 Cooking Lapbook
Thanksgiving Day usually brings out some of the best cooking and best foods of the year! Grab our Cooking Lapbook and spend some time in November helping your students learn how to cook. Maybe they can bake something special for the Thanksgiving meal!
Elections Lapbook Ideas
November is the time of year we hold elections–the Tuesday after the first Monday in the month of November. You can use the current events to teach history, government, and citizenship to your students.
Elections Lapbook
The Elections Lapbook has a variety of mini-books about the electoral college, voting, political parties, Election Day, political campaigns, and more. Pick and choose from the mini-books to create your own unique lapbook.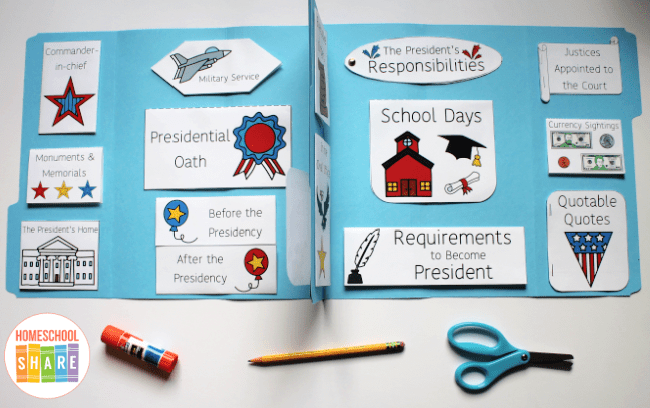 Presidents Lapbook
You can add to your Elections Lapbook Ideas with our United States President Lapbook and President Matchbooks.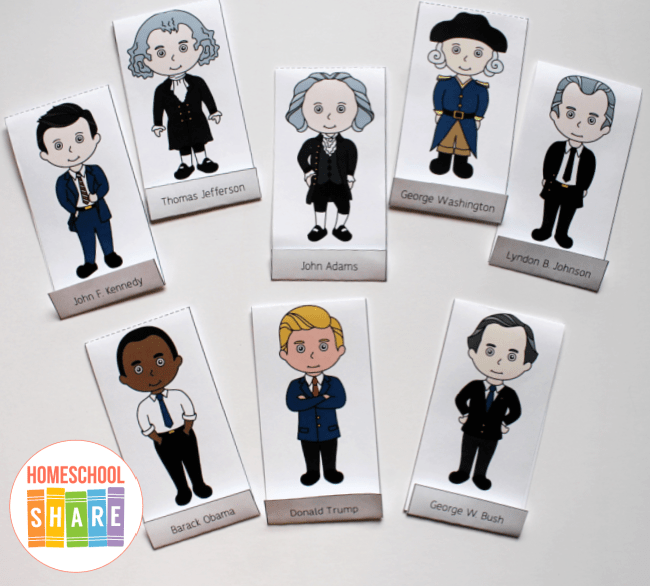 More November Lapbook Ideas
November is National Aviation Month. Your student can learn more about airplanes and the history of flight with our The Glorious Flight Lapbook.
If you aren't ready to jump whole-heartedly into November and would like more fall themed lapbook ideas, try the October Lapbook Ideas page.