Affiliate Disclaimer
We sometimes use affiliate links in our content. This won't cost you anything, but it helps us to keep the site running. Thanks for your support.
June brings summer–playing in the yard, picnics, parks, finding bugs, trips to the zoo, and more! Even if you are on break, you can still enjoy some learning opportunities with our June Lapbook Ideas. If you are looking for more possibilities, try our Lapbook Ideas page.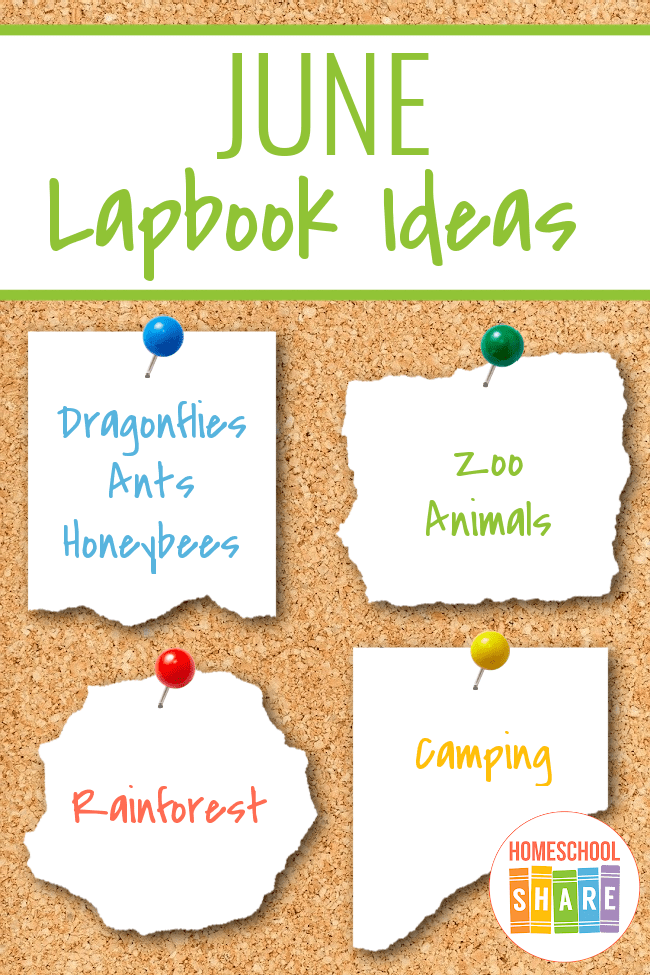 Camping Lapbook Ideas
Are you heading to the woods? Check out our Camping Lapbook; it perfect for keeping learning alive–even in the wild. You might find some additional applicable mini-books in our Fishing Lapbook.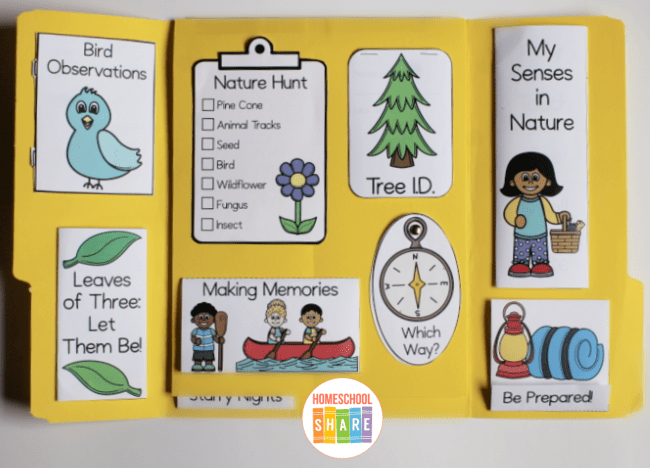 Insect Lapbook Ideas
June is a great time to study insects since you can go outside and observe them creeping, hopping, and crawling around.
Mix and match mini-books from these insect lapbooks in order to create a unique insect lapbook, or choose one insect to study.
Insects Lapbook
This Insects Lapbook is a fantastic way to learn more about nature and science through the summer season.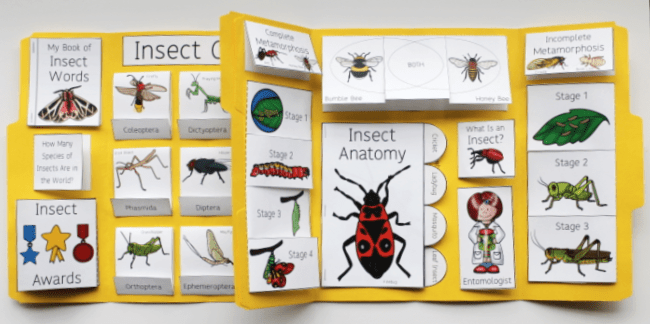 Students will learn what an insect is, label various insect anatomy, be introduced to nine different orders of insects, explore the difference between complete and incomplete metamorphosis and more!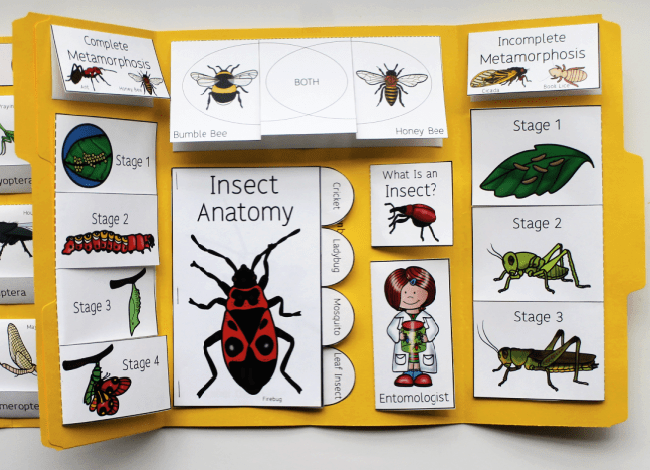 Ants Lapbook
Ants are found all over the world. These strong, hardworking insects are great for a summer study. Grab our Ants Lapbook and get started.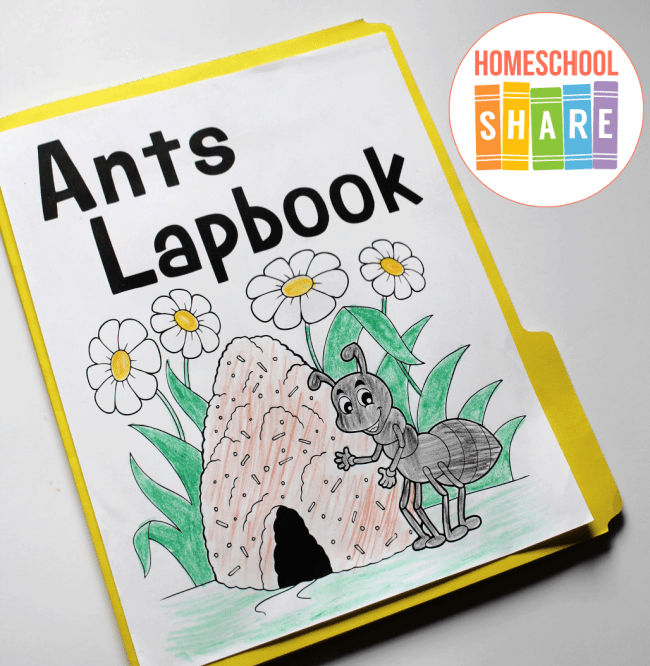 Dragonfly Lapbook
Head to the pond and observe these graceful flying insects. Then learn all about them with our Dragonfly Lapbook.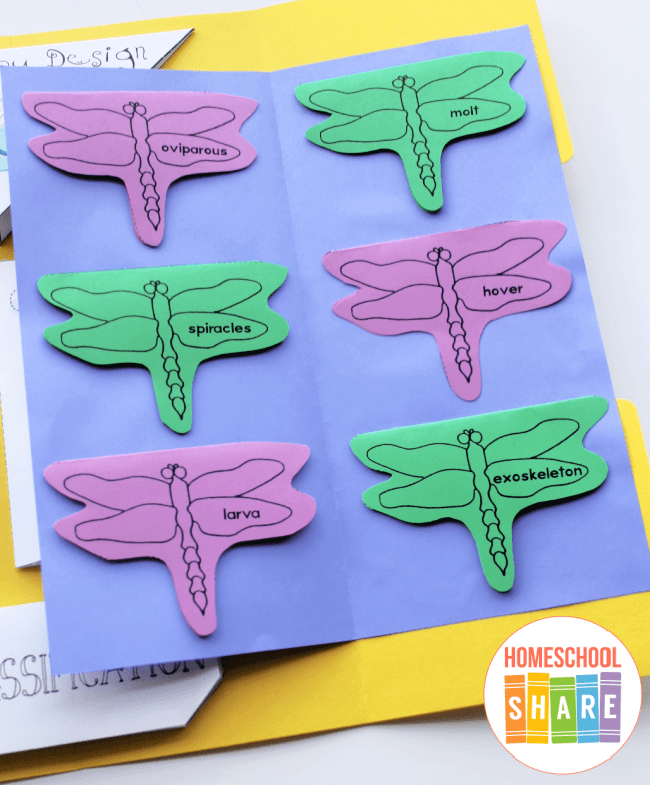 Honey Bee Lapbook
You can also go outside and see bees buzzing here and there and everywhere. Learn more about these creatures with our Honey Bee Lapbook.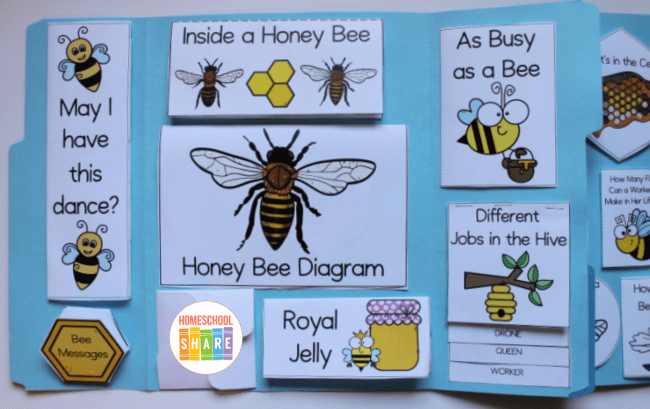 If you'd like to add a literature connection try our The Bee Tree Printables (based on the picture book by Patricia Polacco).
Praying Mantis Lapbook
If you keep your eyes wide, you might spy a praying mantis in the garden. Take some time to learn about this fascinating insect as you work through our Praying Mantis Lapbook.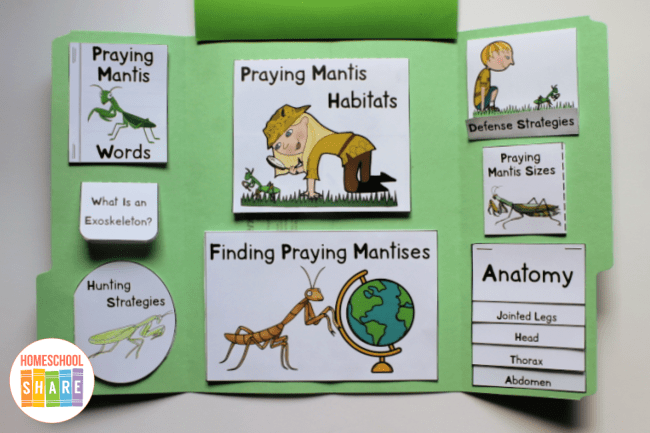 You could also use our Very Quiet Cricket Lapbook to learn about crickets or our Very Lonely Firefly Lapbook to learn all about fireflies.
Zoo Animal Lapbook Ideas
Are you heading to the zoo for a field trip? Check out all of these zoo lapbook ideas!
Start with our Zoo Lapbook. It includes mini-books about animal classification, monkeys, animal diets, being a zookeeper, endangered animals, and more! You could add a literature connection with our Hanna's Cold Winter Lapbook.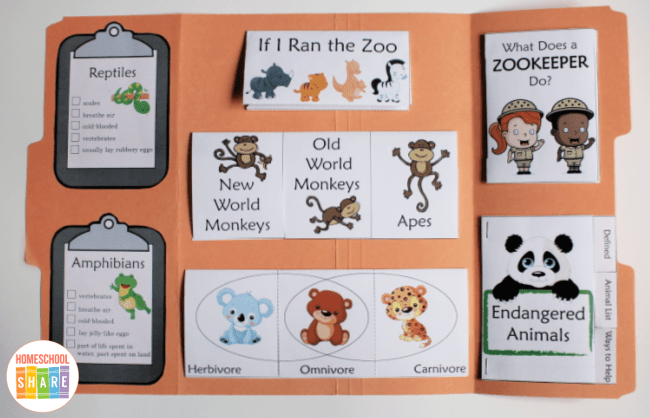 You could also choose to learn about a favorite zoo animal. If your student wants to learn about multiple zoo animals, consider making a notebook (with pieces of cardstock) instead of a lapbook.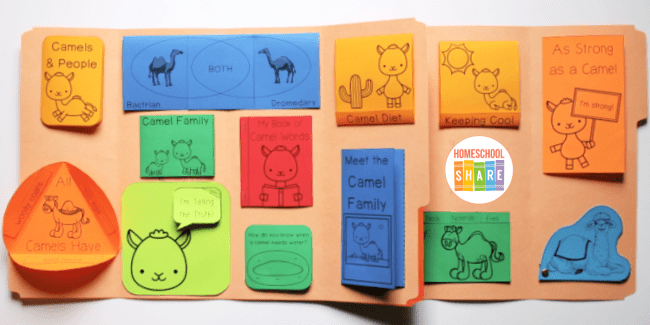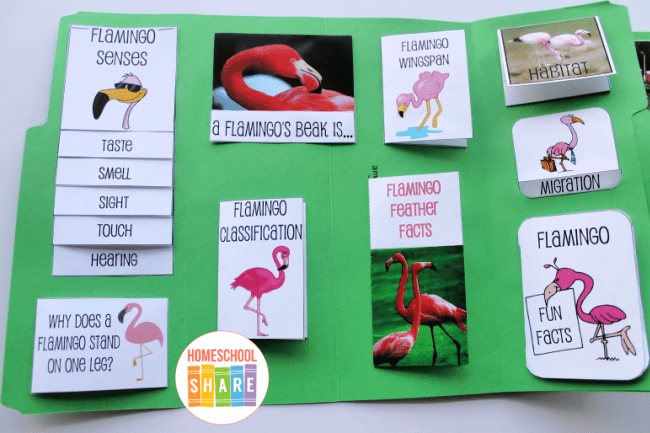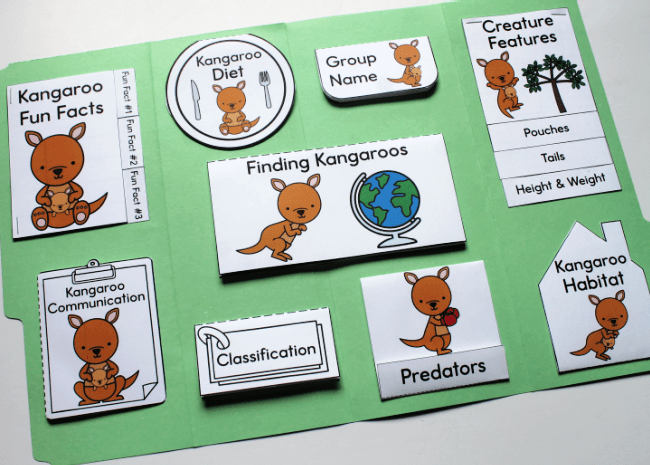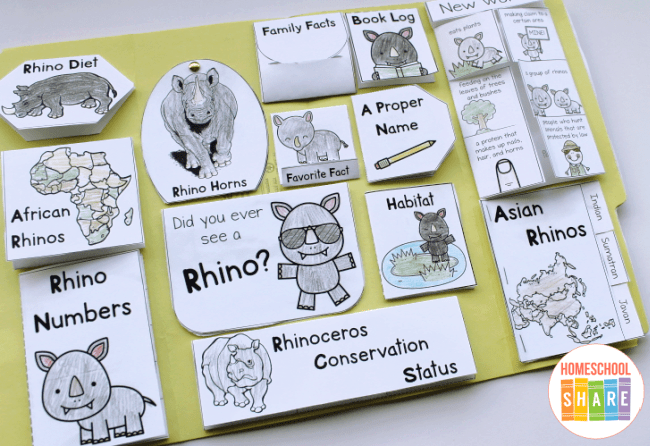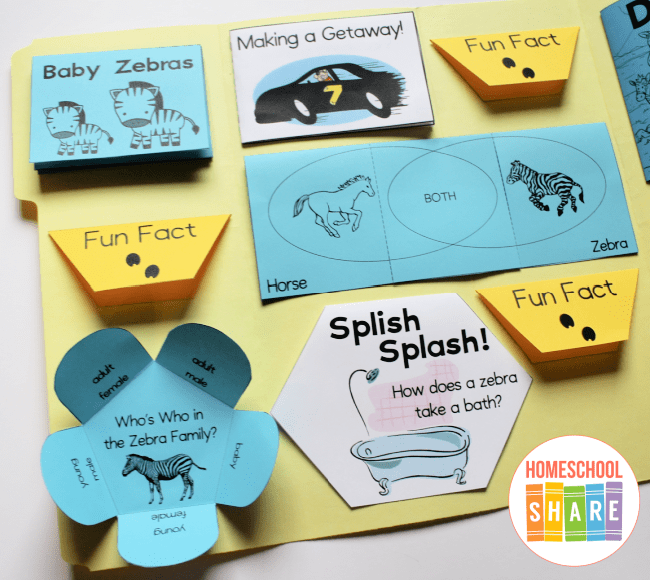 If you are looking for other zoo animals, you can find our entire animal lapbook index here.
Rainforest Lapbook Ideas
June 22 is World Rainforest Day. Explore the rainforest with these lapbooks.
The Great Kapok Tree Lapbook is based on the picture book by Lynne Cherry. It will introduce your student to a variety of plants and animals that make their home in the rainforest.
You could also choose to study some animals from the rainforest: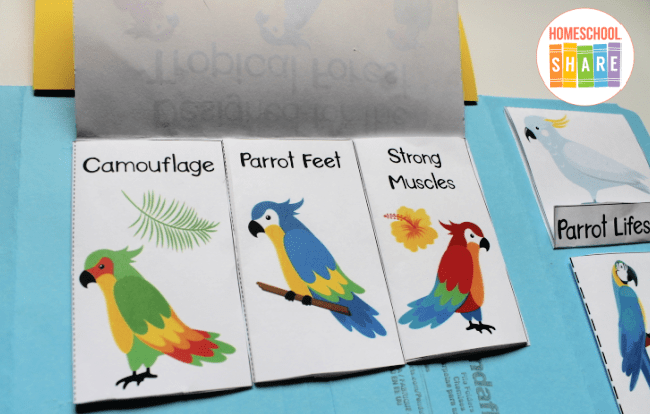 Brazil is home to a third of the world's rainforests. Take some time to learn more about the beautiful country of Brazil with our Brazil Lapbook.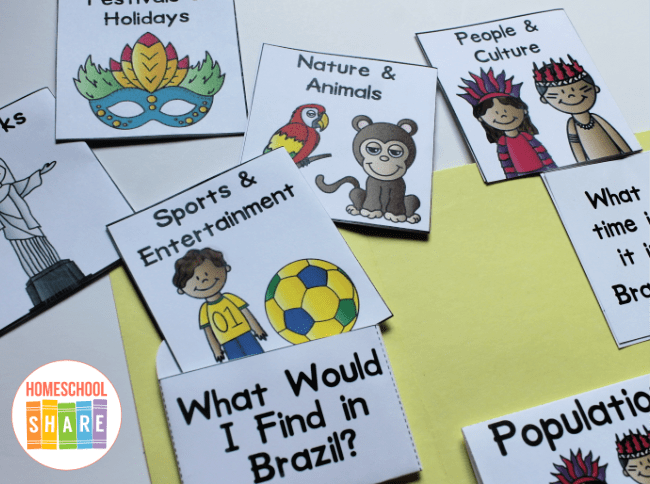 Other June Lapbook Ideas
June 1st is National Dinosaur Day. Grab our Dinosaur Lapbook and learn more about these fascinating creatures.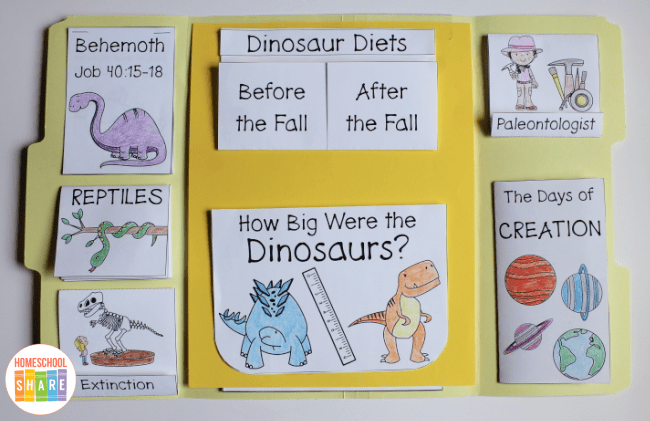 Happy Lapbooking!