Affiliate Disclaimer
We sometimes use affiliate links in our content. This won't cost you anything, but it helps us to keep the site running. Thanks for your support.
Summer is here. It's time for picnics, vacations, and beach trips. Even though it's break time, it doesn't mean you can't slip in a few school days with these July Lapbook Ideas.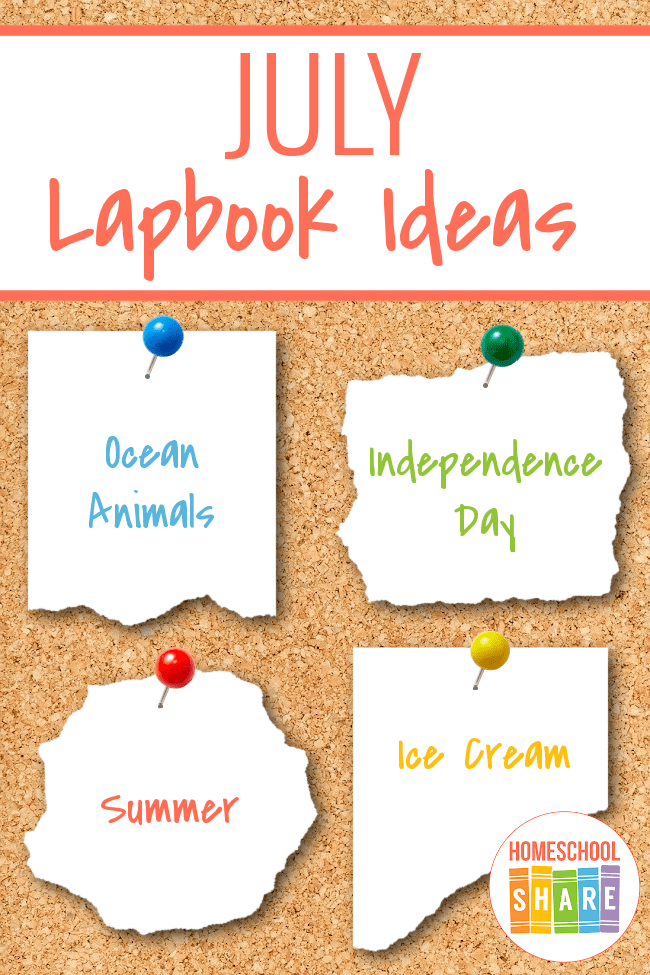 July is the perfect time to learn about summer, ocean animals, the Fourth of July, and even ice cream!
If you are looking for more possibilities, try our main Lapbook Ideas page.
Ocean Lapbook Ideas
If you are heading to the beach or a local aquarium, help your student learn more about an ocean animal with one of these lapbooks, or you could combine multiple lapbooks into a notebook for a ginormous learning adventure.
This first option, our Ocean Habitat Lapbook, includes a variety of ocean animals for your student to research.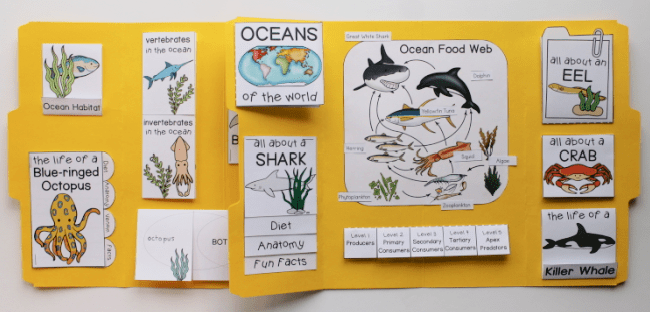 These other lapbooks are all about individual animals.
Our Dolphins Lapbook is a great way to dive into the deep blue. Dolphins are amazing, friendly, intelligent animals, and your kids will have a blast learning about these ocean animals.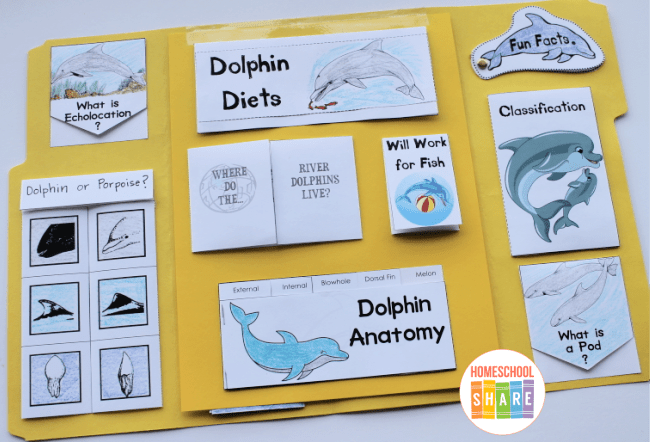 Another popular choice is sharks. Grab our Sharks Lapbook and help your student learn more about these amazing fish.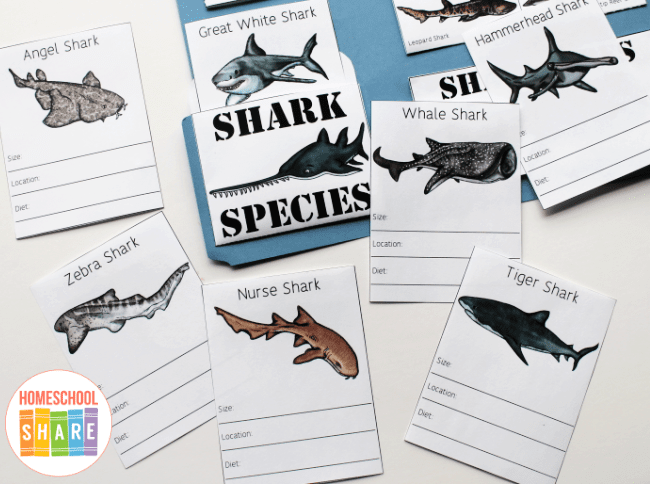 Are jellyfish fish? Learn all about these beautiful invertebrates with our Jellyfish Lapbook. You can learn even more with our Night of the Moonjellies printables.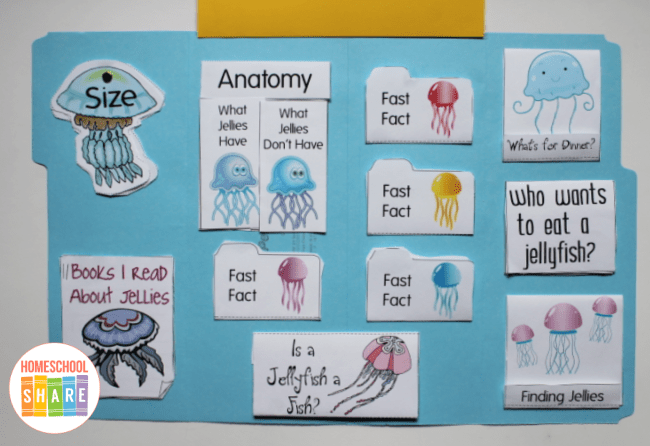 What about whales? Our free Whale Lapbook will help your student learn about whale anatomy, diet, classification, migration, and more!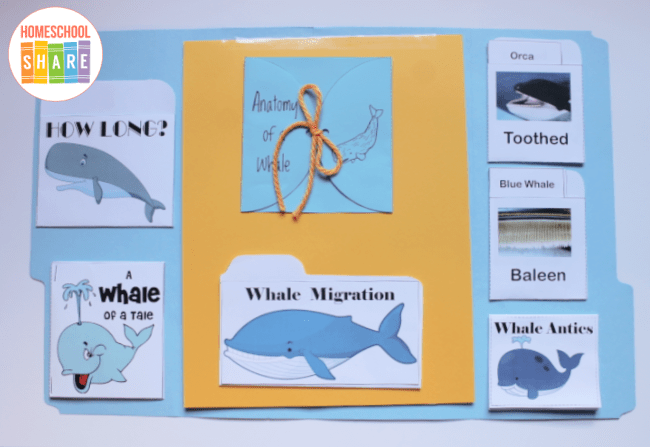 You might not think of birds when you think of ocean animals, but are Seabirds Lapbook will teach your student all about the birds who call the seashore and sea home.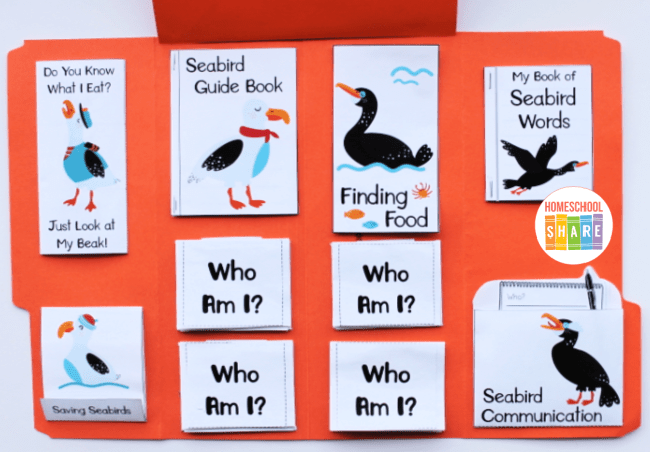 We have plenty of other options, too!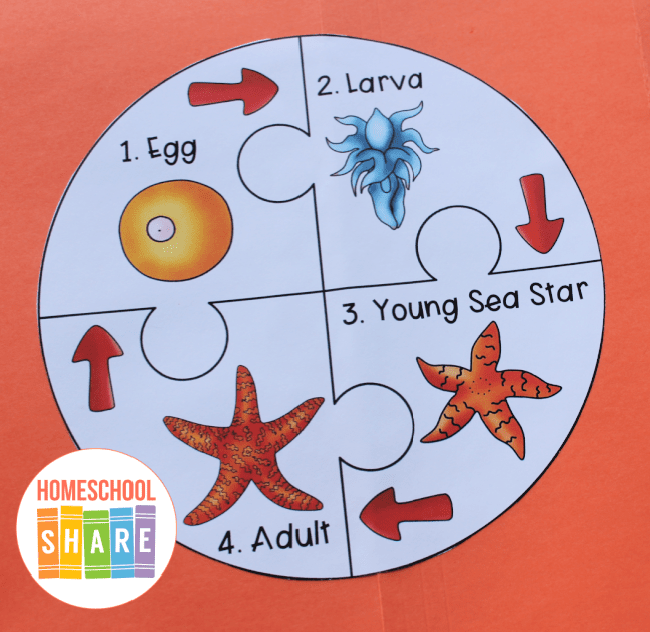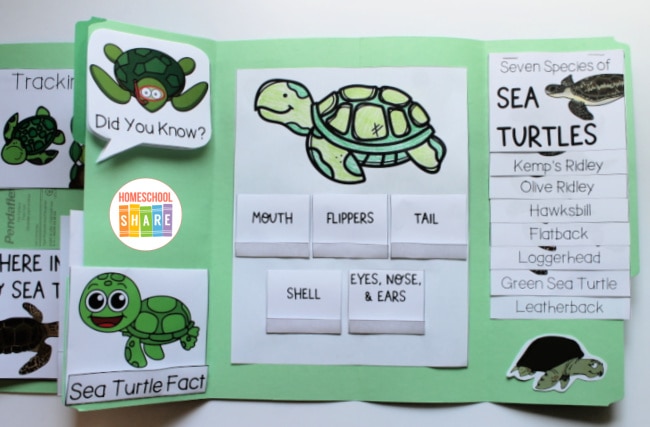 If you'd like to add a literature connection to your ocean study, try this study based on a book by Robert McCloskey:
Your preschool and kindergarten students can learn more about the beach and ocean with these simple literature based lapbooks:
Fourth of July Lapbook Ideas
If you're looking for a dose of patriotic learning, try our Lady Liberty Lapbook. This lapbook is based on the book by Doreen Rappaport, and it tells the story of Auguste Bartholdi's dream of a lady holding a torch–a statue that would become a symbol of freedom. Learn how the dream becomes a reality with this free lapbook and celebrate the freedom found in the United States of America.
Summer Lapbook Ideas
Celebrate the season of summer with our Summer Lapbook. Your student will learn all about the season of summer, summer weather, why we have summer, and even write a summer themed haiku poem.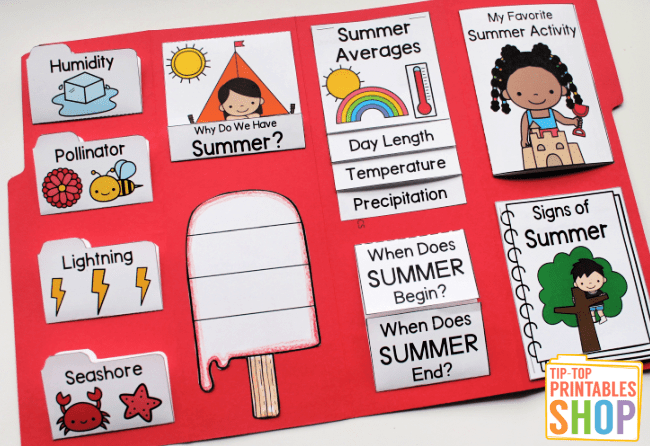 A younger student might enjoy creating this Jenny's Surprise Summer Lapbook (based on the book by Eugenie).
Other July Lapbook Ideas
You can add some sweet fun to your summer lessons with this Ice Cream Study & Lapbook. Your students will love learning the science and history of ice cream!
Happy Lapbooking!