Affiliate Disclaimer
We sometimes use affiliate links in our content. This won't cost you anything, but it helps us to keep the site running. Thanks for your support.
For many, August is time for back to school, and a wonderful time to explore an all about me theme. Grab some creative inspiration for your students with these August Lapbook Ideas.
If you are looking for more possibilities, try our Lapbook Ideas page.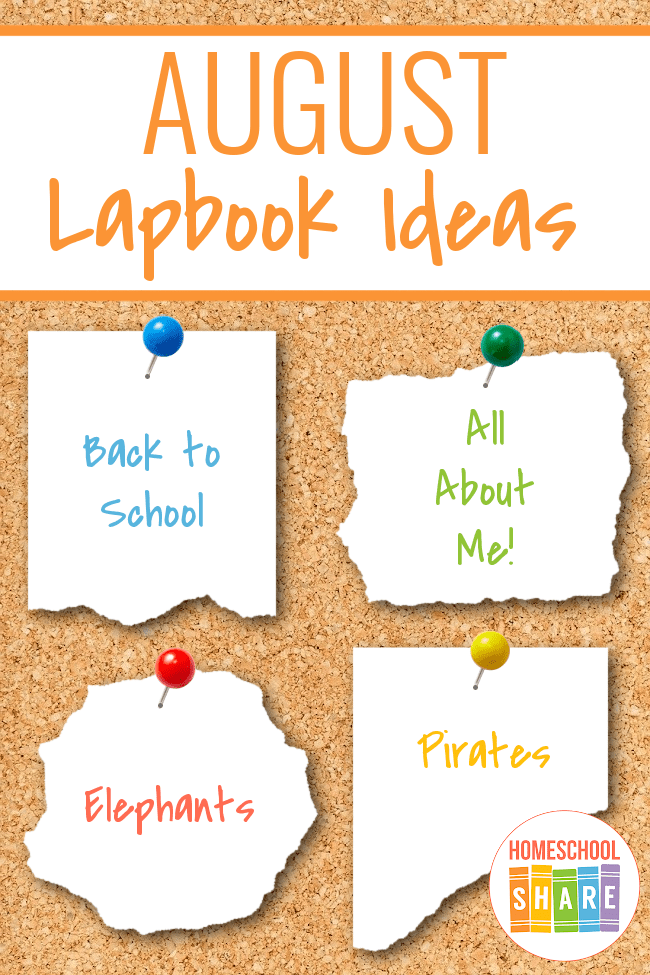 Back to School Lapbook Ideas
School will be starting soon, and these lapbooks are a great way to teach some basic new skills (or review some concepts) with your students!
Short and Long Vowels Lapbook
Your beginning reader will understand short and long vowels as they read and sort words into their corresponding pockets. This lapbook can be made into a game and used over and over again.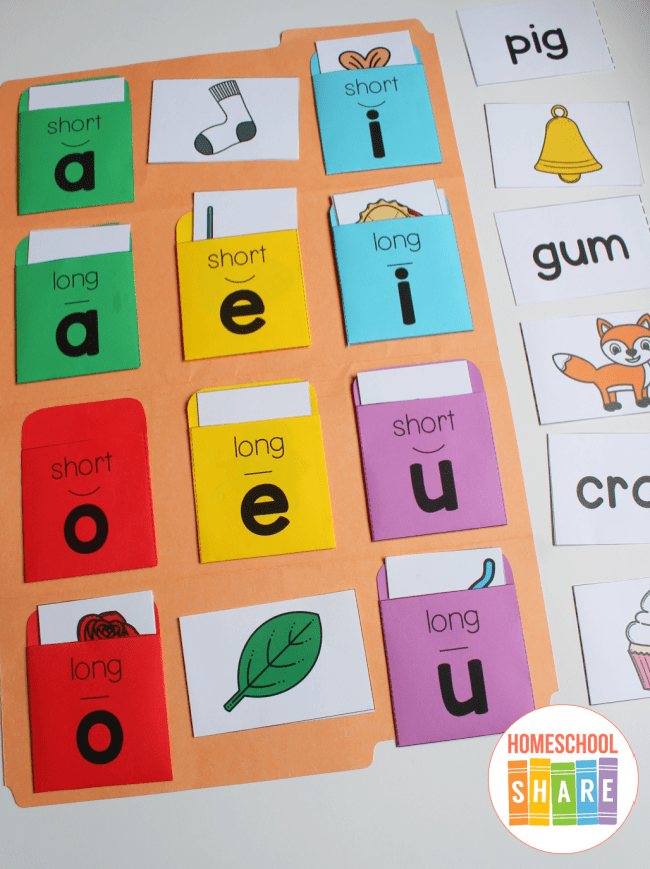 Math Facts Lapbooks
Do your students need some math fact review? Try one of our math facts lapbooks:
Months of the Year Lapbook
Explore the months of the year (capital letters, holidays, putting the months in order, and more!) with this free Months of the Year Lapbook.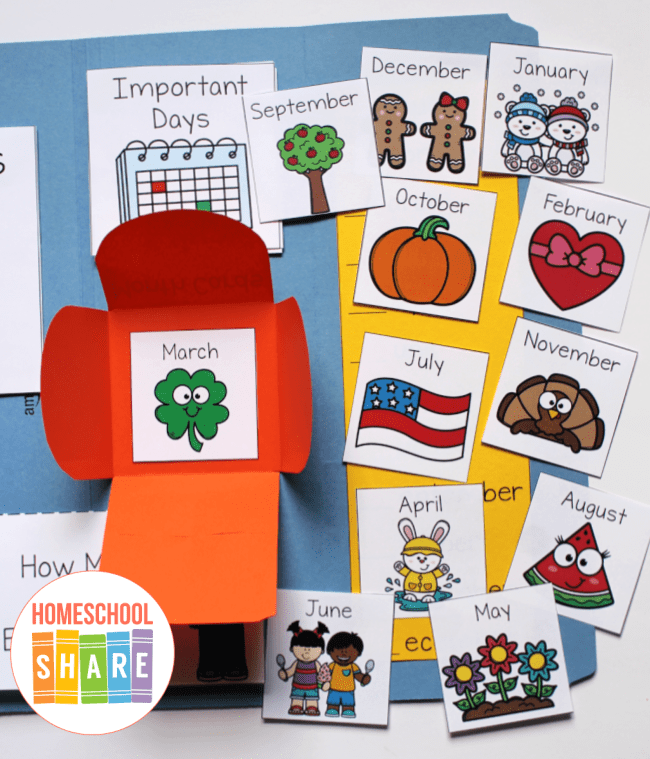 Lapbook Any Book
Let your student choose the first book of the school year and create a book report lapbook with our Lapbook ANY Book project.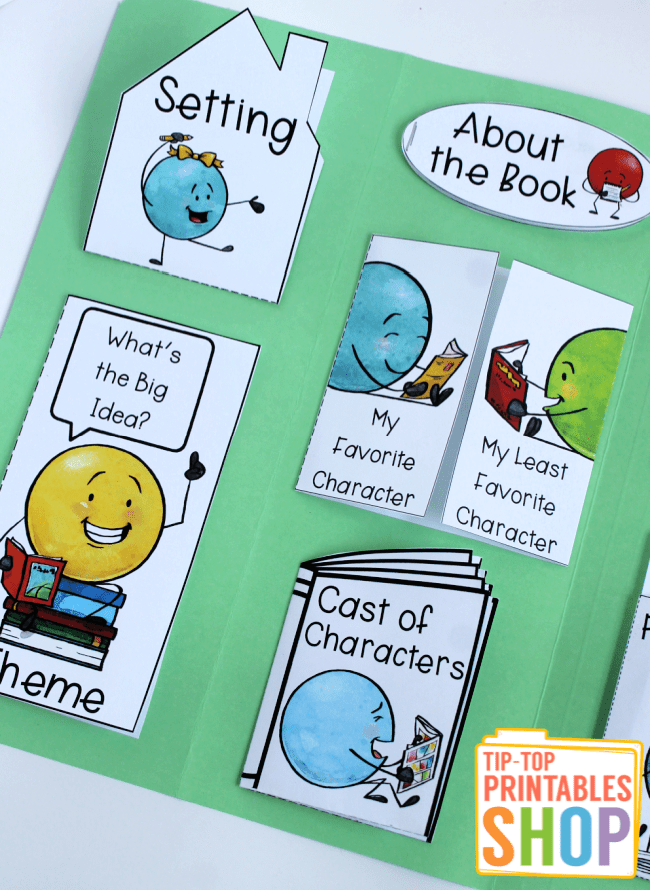 All About Me Lapbook Ideas
The beginning of the school year is a great time to explore an All About Me theme.
All About Me Lapbook
Our All About Me Lapbook is the perfect back to school project for your students. This project makes a wonderful keepsake and is fun to review at the end of the year to see how they have changed.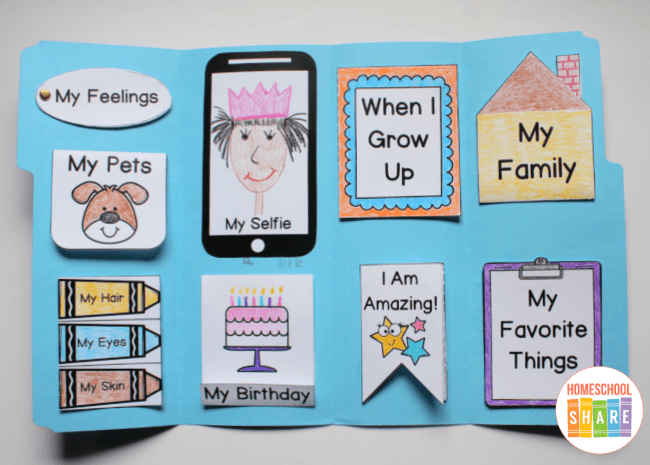 Chrysanthemum Lapbook
Chrysanthemum is the story of a mouse who isn't so sure about liking her name or who she is. Our free Chrysanthemum Lapbook is a great springboard into an all about me theme as your student will learn about teasing, kindness, and acceptance.
Pirate Lapbook Ideas
I know. I know. Pirates and August don't seem to have a common connection, but they do. August is International Pirate Month, and it's a great time to gather your buccaneers for a pirate study.
Pirate Lapbook
This pirate lapbook was made for early elementary students and will let them explore the wonderful world of pirates without too many gory details.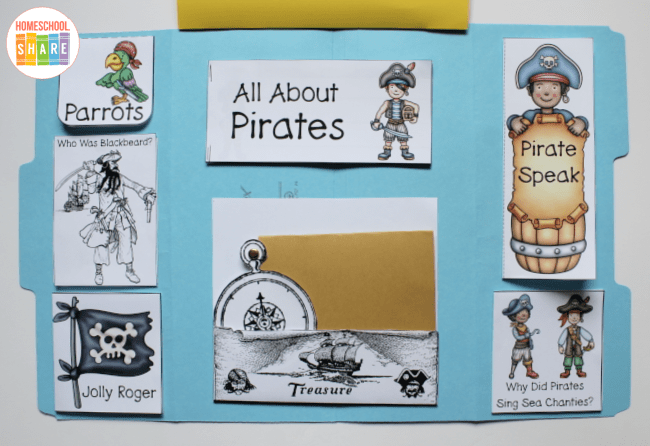 Pirate Diary Lapbook
Our Pirate Diary Lapbook was created to correspond with the book by Richard Platt. Middle and upper elementary students will love diving in to the wild world of pirates with this study.
Other August Lapbook Ideas
World Elephant Day is in August. Grab our free Elephant Lapbook and learn more about these giant mammals.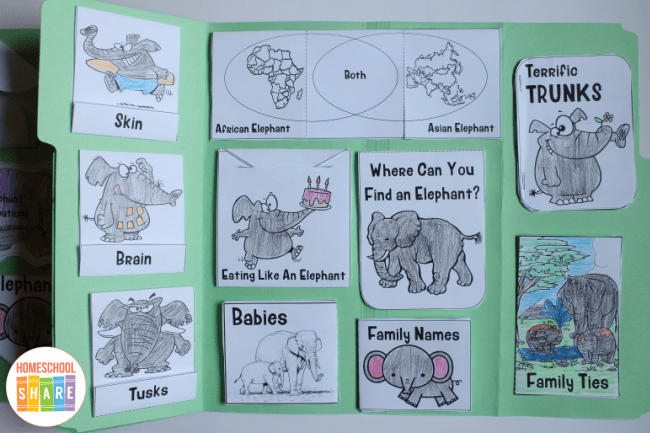 Happy Lapbooking!