Affiliate Disclaimer
We sometimes use affiliate links in our content. This won't cost you anything, but it helps us to keep the site running. Thanks for your support.
Scoop up these free fire station dramatic play printables and transform a corner of your room into a fire station! Your kids will love all of the fun pretend play. This set is fantastic for learning about fire safety or to add to a unit about community helpers.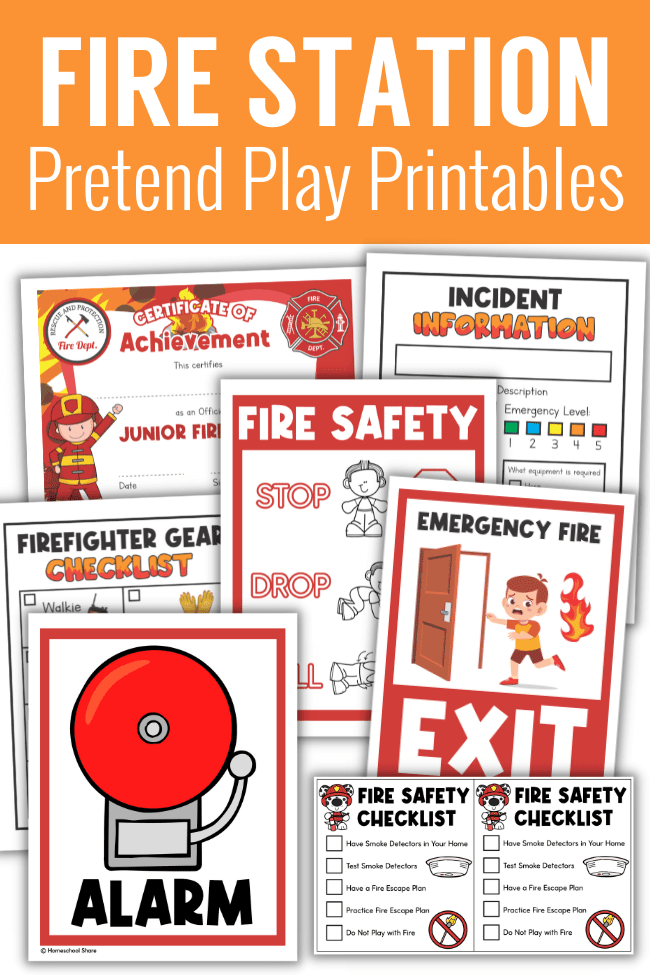 Benefits of Fire Station Pretend Play
Why should you encourage pretend play for your preschool and kindergarten students? Because it is brain-building!
Pretend play is beneficial for your student because it promotes:
creativity and imagination
fine motor skills
gross motor skills
social development
language and communication skills
problem-solving abilities
teamwork and cooperative play
What's Included in the Free Fire Station Dramatic Play Printables?
This set of fire station pretend play printables is stuffed full of fun for your kids or student's the printables will encourage play and learning at the same time!
Fire Station Dramatic Play Printable Signs
Fire Extinguisher
Fire Axe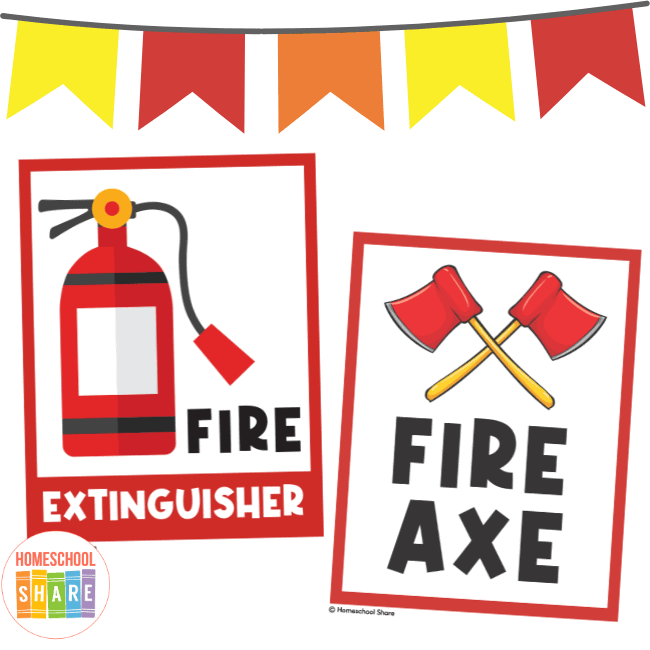 911 Operator Station
Dial 911 in an Emergency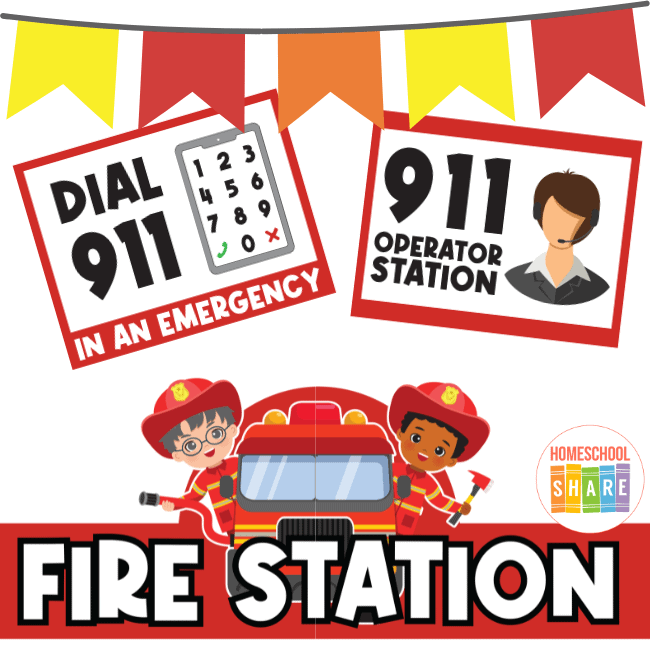 Fire Station Banner Sign
Fire Alarm
Fire Truck Parking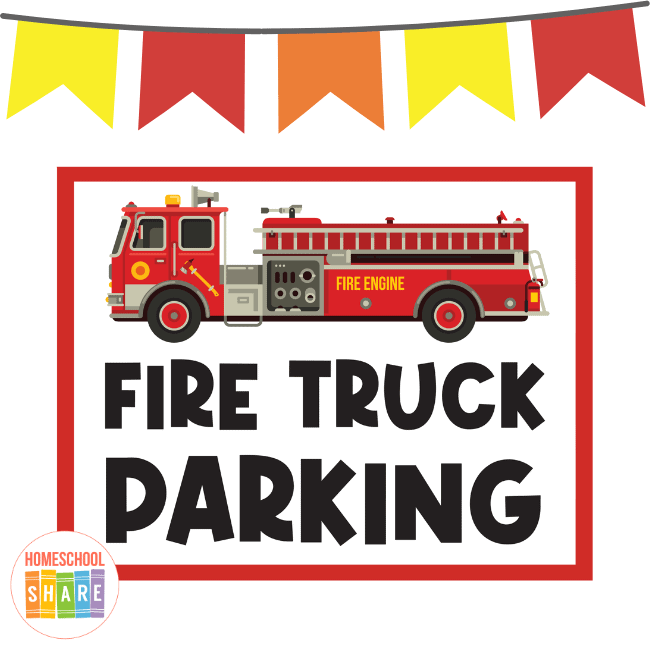 Fire Station Forms
Firefighters have to be prepared! Your firefighters can make sure they are ready by using the gear checklist. Students can use the road map to race to help members in their community. After they help, they can complete an incident information form.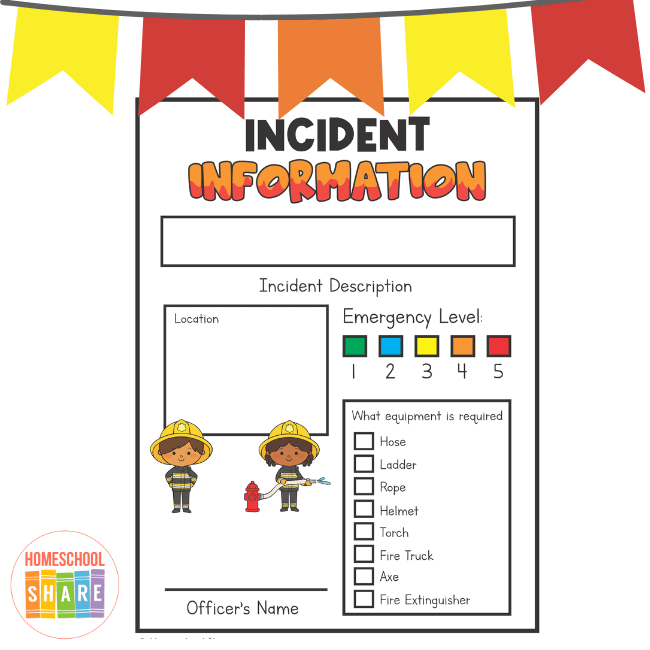 Firefighter Gear Checklist
Road Map Maze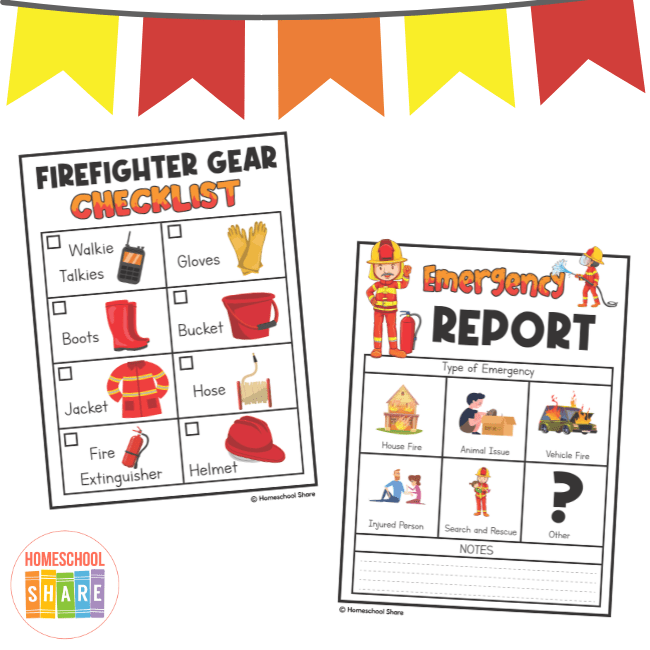 Emergency Report Form
Incident Information Form
Fire Safety Education Printables
Some of your firefighters can pretend to host field trips for other kids. They can use these items as fire safety education:
Fire Safety Checklist
Phones to Practice Dialing 911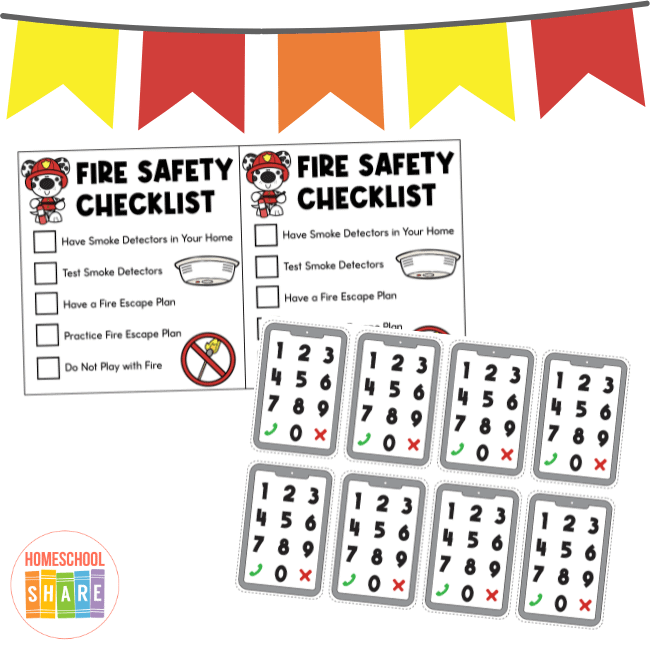 Emergency Fire Exit
Fire Safety Poster (Stop, Drop, and Roll)
Fire Safety Poster (Stay Low and Go!)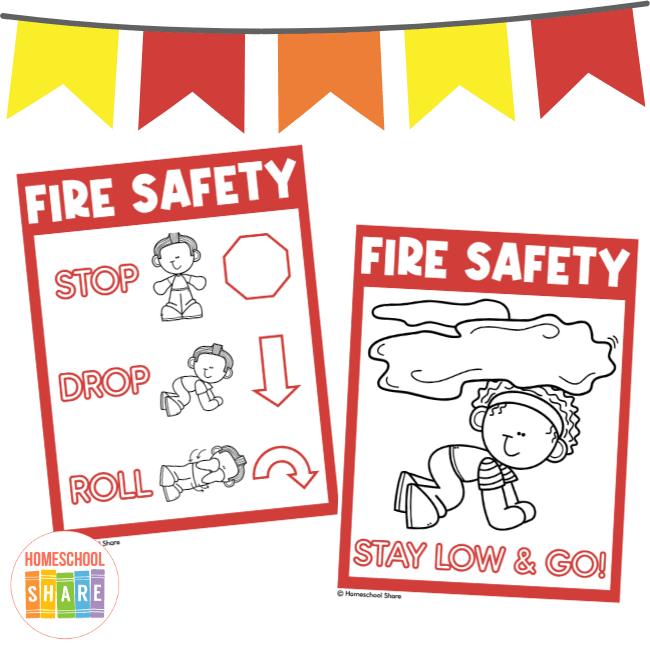 Other Printables
Fire Hat
Junior Firefighter Certificate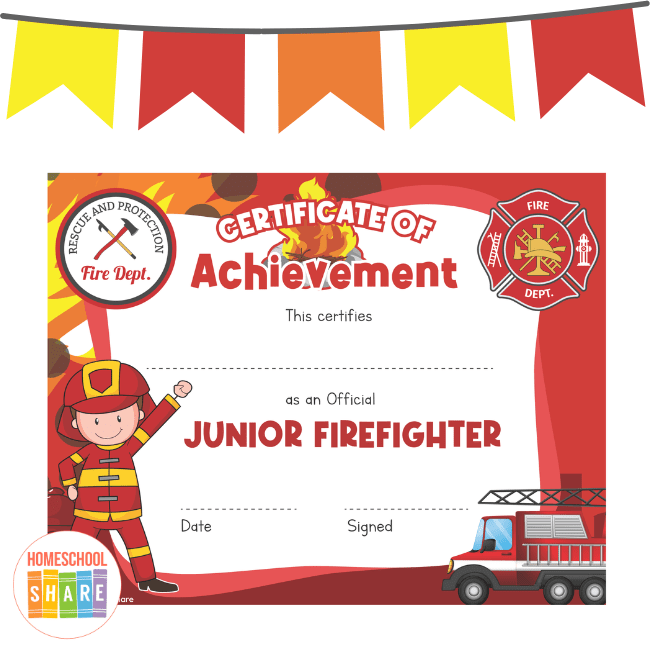 Props to Add to Your Fire Station Dramatic Play Center
Adding a few props to your pretend play center will help promote creativity and imagination in your students. Here are a few ideas you could include:
Bell (for a fire alarm)
Spray Bottles (for Fire Extinguishers)
Stuffed Animals (to rescue!)
Rubber Boots
Walkie Talkies (you could even let the kids make pretend walkie talkies)
Fire Station Book List
Read some books to your preschool and kindergarten students to give them more inspiration for their pretend play station.
Download Your Free Fire Station Pretend Play Printables
Use the form below to subscribe to the newsletter. Once you confirm, you'll receive an email with the link to the fire station printables (free!). If you are already confirmed, simply enter your name and email address below, and you will receive an email with the link.
More Free Dramatic Play Printables
Grab more free dramatic play printables from Homeschool Share!