Affiliate Disclaimer
We sometimes use affiliate links in our content. This won't cost you anything, but it helps us to keep the site running. Thanks for your support.
Maybe you can't take your kids to the zoo, but you can make a play zoo in your room with these fun Zoo Pretend Play Printables.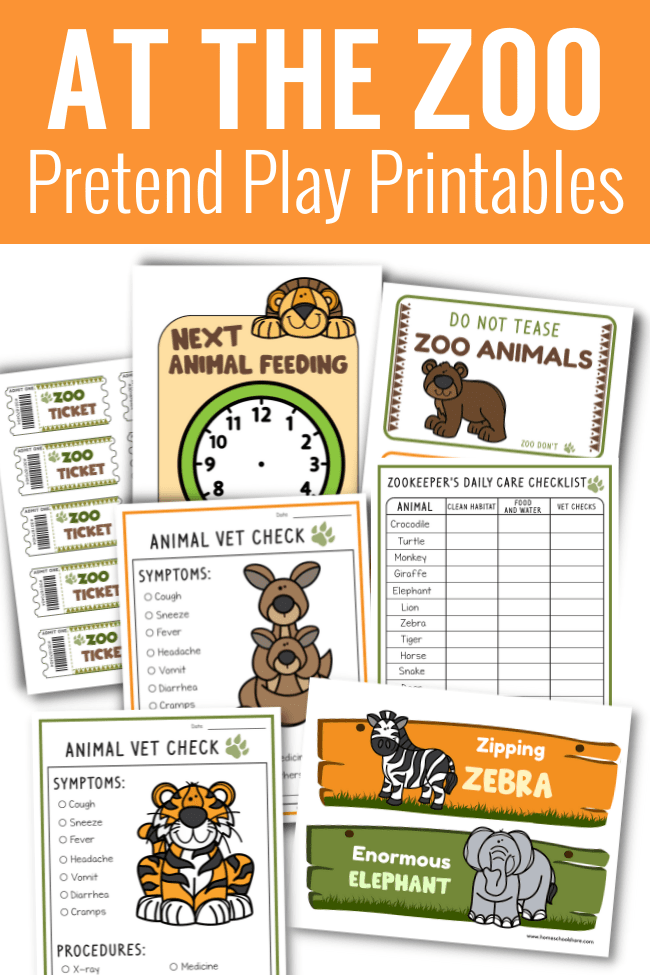 Benefits of Pretend Play
Why should you encourage pretend play for your preschool and kindergarten students? Because it is brain-building!
Pretend play is beneficial for your student because it promotes:
creativity and imagination
fine motor skills
gross motor skills
social development
language and communication skills
problem-solving abilities
teamwork
Zoo Pretend Play Printable Signs
This set of zoo dramatic play printables includes gobs of signs such as an entrance sign, exit sign, and a Welcome to the Zoo sign.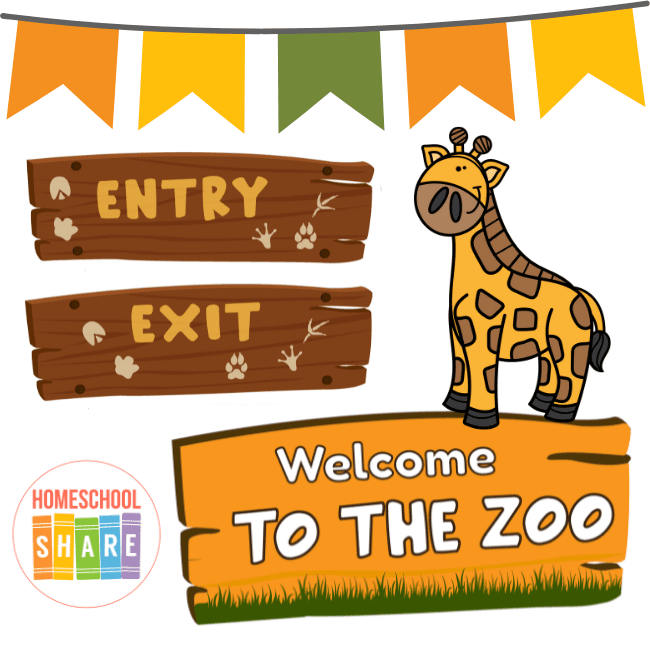 You'll also find signs for fourteen different zoo animals.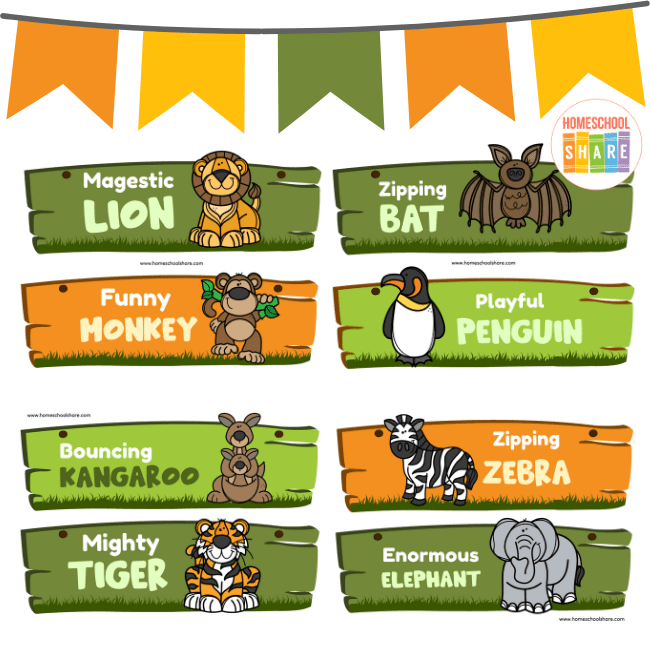 Your student can practice number recognition or simple telling time skills with the "Next Animal Feeding" clock.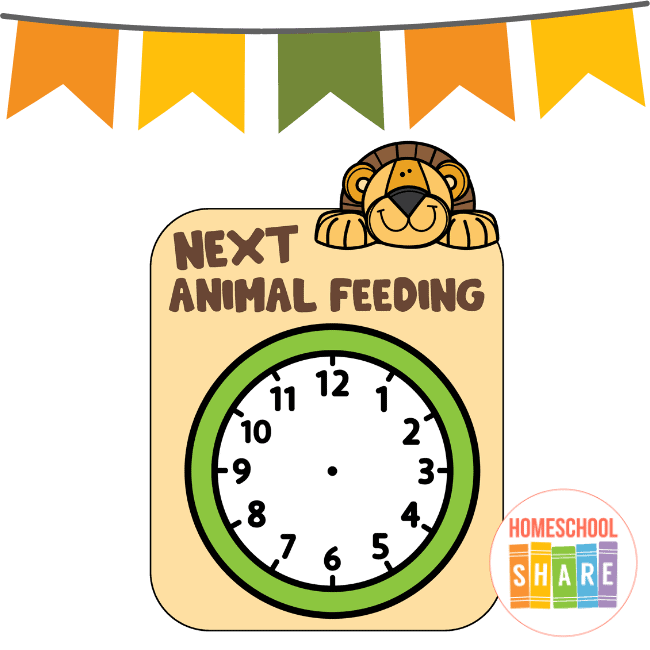 Zoo Pretend Play Printable Posters
Additionally, this set includes gobs of posters to choose from to turn your room into a zoo.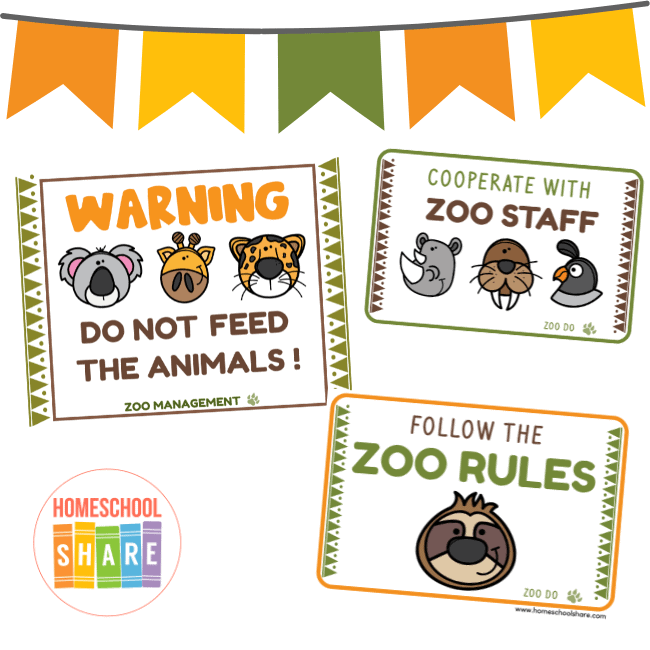 The posters give students tips for how to behave at the zoo. Pick and print the posters that will be best for your zoo dramatic play area.
Zoo Pretend Play Roles and Occupations
Your students can choose to pretend to be zoo animals, or they can pretend to have various jobs at the zoo. Name badges are included for zookeeper and veterinarian.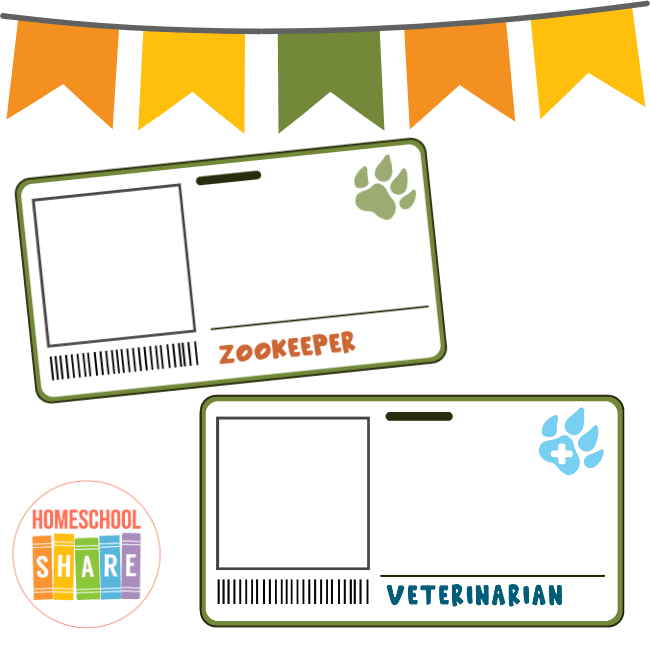 A Zookeeper Checklist and several Vet Check Pages are also included so your students can make sure the zoo animals are all staying healthy.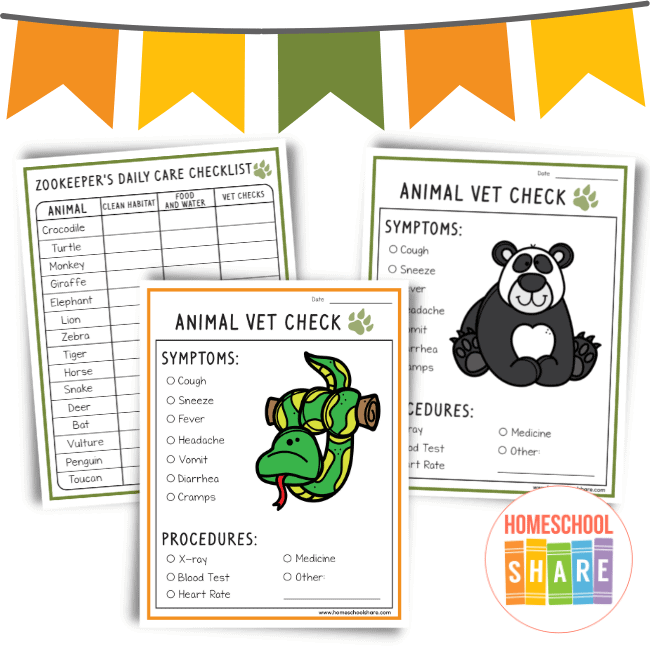 Tickets are provided and a few students could choose to be visitors while one could work at the admission stand and collect the tickets as the visitors pass through the entrance.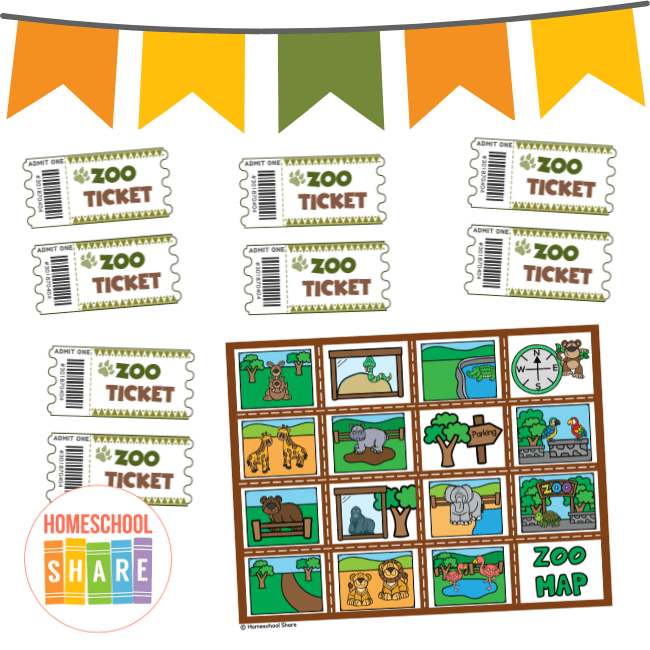 The person working at the admission stand could also pass out zoo maps.
Props to Add to Your Zoo Pretend Play Area
You could choose to add some simple props to make your zoo dramatic play center extra special. Consider adding these and letting students have fun as they decide how to use them:
large and small cardboard boxes (possible animal cages and habitats)
stuffed animals
pretend play Vet Set
empty spray bottles and rags to keep the zoo clean
toy cameras for visitors to take photos of the zoo animals
Zoo Book List
Help your students get into the zoo mood by reading a few picture books.
Get Your Free Zoo Pretend Play Printables
Subscribe to the newsletter using the form below to snag your set of free printable Zoo Pretend Play pack.
Buy the Pretend Play Printable Bundle
If you'd like a bunch of dramatic play sets, but you don't want to hunt and peck throughout the entire site, you can grab them easily and conveniently in one big bundle. Simply head to the shop or use the buy button below.
Sets included: fire station, post office, grocery, dentist, vet, zoo, library, pet shop, garden shop, ice cream shop, candy store, and dinosaur museum.
More Dramatic Play Printables
Are you looking for more dramatic play printables and resources? Check out these: