Affiliate Disclaimer
We sometimes use affiliate links in our content. This won't cost you anything, but it helps us to keep the site running. Thanks for your support.
Hop into fun learning adventures with our rabbit preschool activities.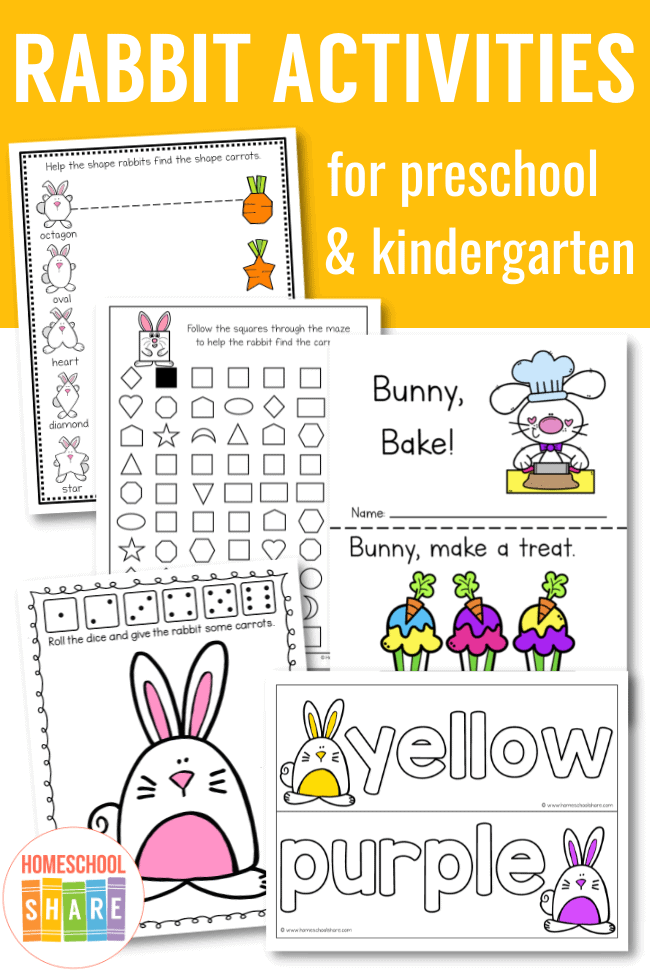 Book Based Rabbit Preschool Activities
We have gobs of rabbit preschool activities based on picture books.
The Bunny Who Found Easter Lessons
This book is a perfect story for Easter. Explore lessons about spring, counting, animals, and more with this sweet story and our The Bunny Who Found Easter activities.
The Little Rabbit Activities and Printables
Dive into the world of pets with Judy Dunn's book, The Little Rabbit. Our corresponding activities and printables will help your student learn all about rabbits!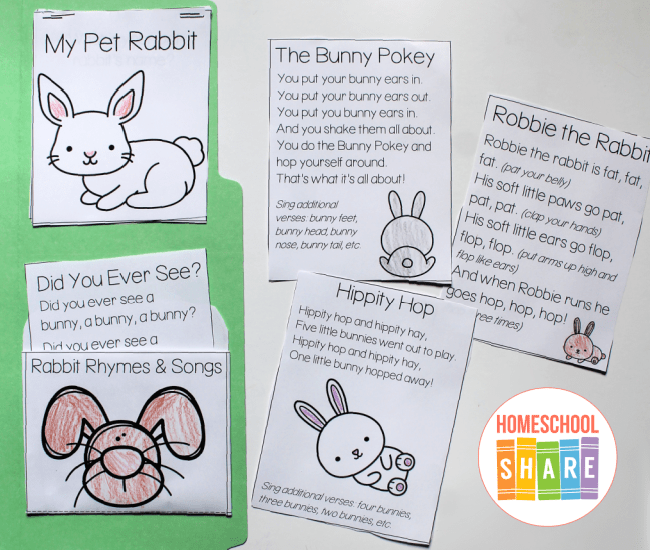 Muncha! Muncha! Muncha! Lessons and Printables
The rabbits are driving Mr. McGreely crazy! How will he solve his rabbit-munching problem? This story presents gobs of learning activities. Grab our Muncha! Muncha! Muncha! lessons and printables to get started.
Mr. Rabbit and the Lovely Present Lessons and Printables
This wonderful story by Charlotte Zolotow is a great springboard for lessons on birthdays, birds, and more! Grab our free lessons and printables here.
The Runaway Bunny Activities and Printables
Margaret Wise Brown's classic book is the base for our The Runaway Bunny printable activities. Have fun exploring patterns, puppets, and cause and effect with this sweet story.
Rabbit Themed Math Printables
Learn more about numbers, shapes, and colors with these printable math activities.
Counting Carrots Rabbit Math Mat
Roll the dice and feed the bunny some carrots! This Rabbit Math Mat is a fun way to play with math. You can scale it down for a student who is learning to count, or you can ramp it up for a student who is learning simple addition.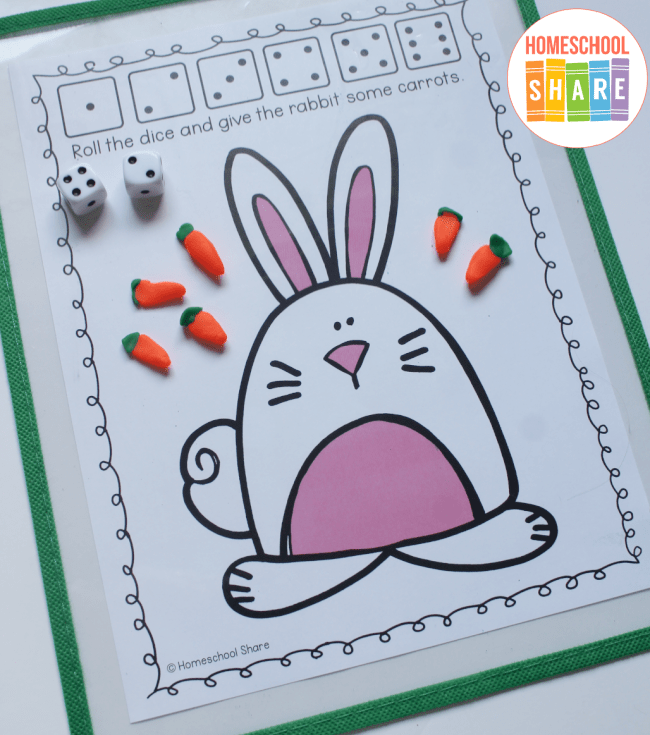 Rabbit Colors Matching Worksheets
Draw a line from the color carrot to the same color rabbit to feed the rabbits with these colors matching activity pages.
Rabbit Shapes Matching Worksheets
Help the hungry rabbits find carrots with these free shapes matching worksheets.
Rabbit Shape Mazes Printable
Give those fine motor skills a boost while looking for shapes and finishing the mazes. These printable Rabbit Shape Mazes are a fantastic way to introduce or review shapes.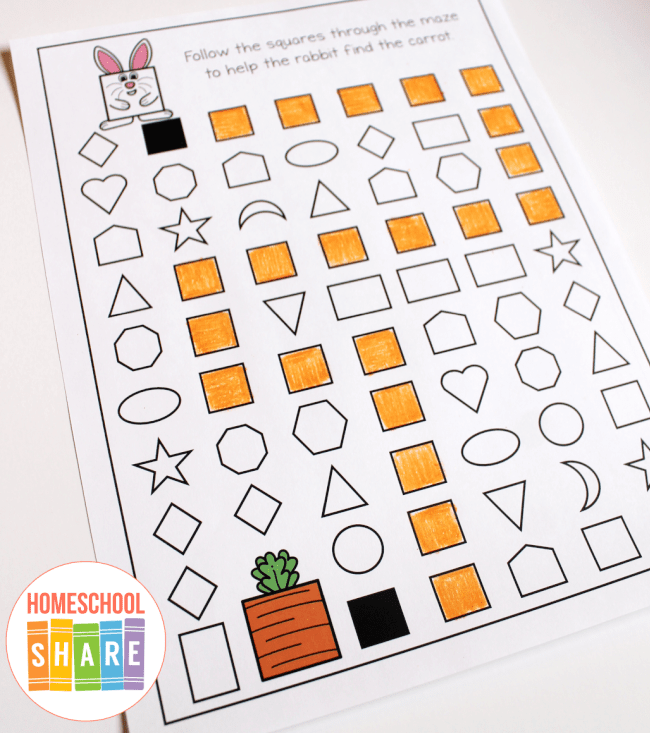 Rabbit Themed Literacy Activities
If you would like to boost fine motor and literacy skills, try one of our printable books about rabbits.
Too Many Rabbits Printable Book
This Too Many Rabbits printable book includes lots of rhyming fun, and it is sure to put a smile on your student's face.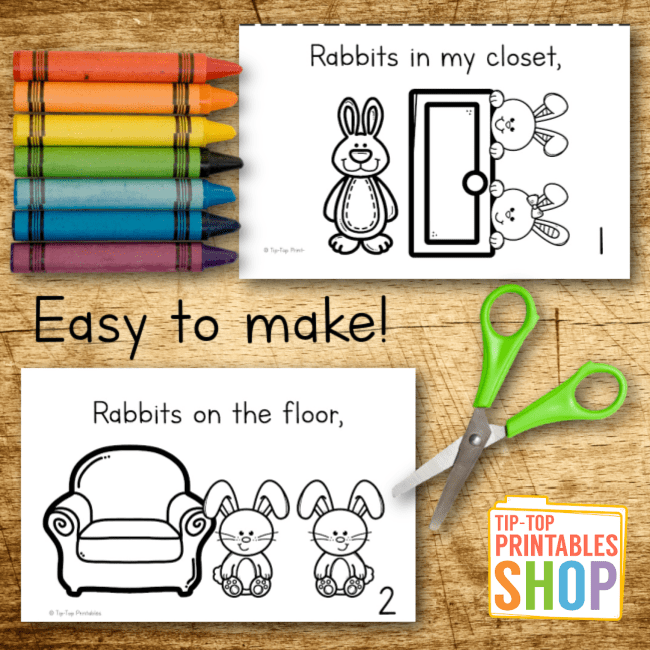 Bunny, Bake! Printable Book
Bunny Bake! is another enjoyable reader for your student to color, cut out, and read.
Color Word Playdough Mats
Learn to spell color words with these fun rabbit themed playdough mats.