Affiliate Disclaimer
We sometimes use affiliate links in our content. This won't cost you anything, but it helps us to keep the site running. Thanks for your support.
Are you building a dinosaur theme for preschool or kindergarten? Our printable dinosaur activities are hands-on, play based, and will engage your little learners.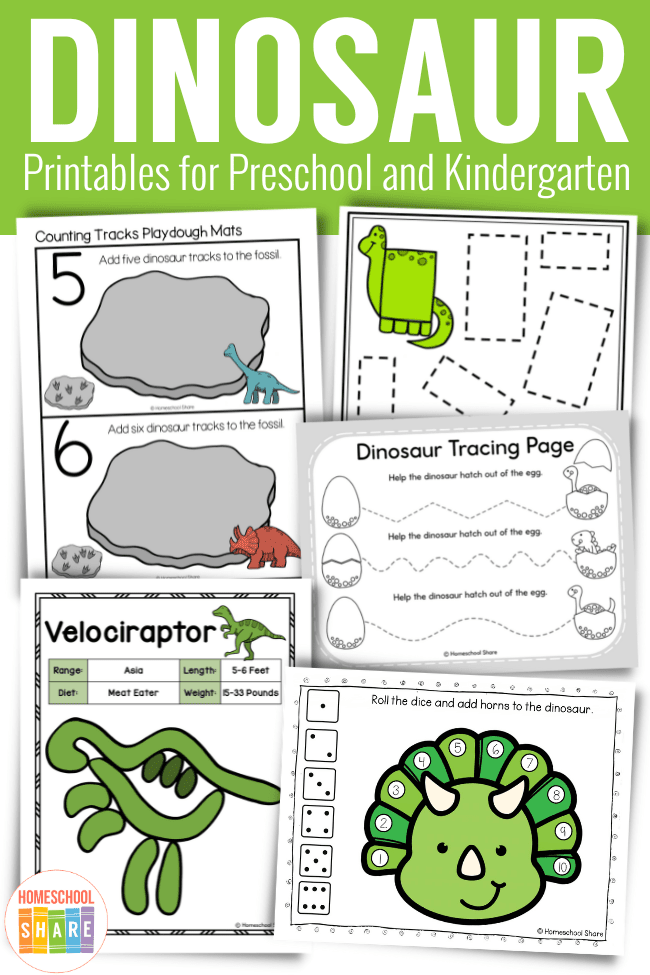 We have a variety of dinosaur themed activities to choose from–simply scan the lists below to find the activities you want to use with your preschool and kindergarten students.
Dinosaur Dramatic Play Area Printables
Create a dinosaur museum and let your students play and learn at the same time. This set includes a variety of signs, posters, and badges that will easily allow you to turn a corner of your classroom into a dinosaur museum. Grab your Dinosaur Dramatic Play Area Printables.
Dinosaur Themed Printable Pack for Preschool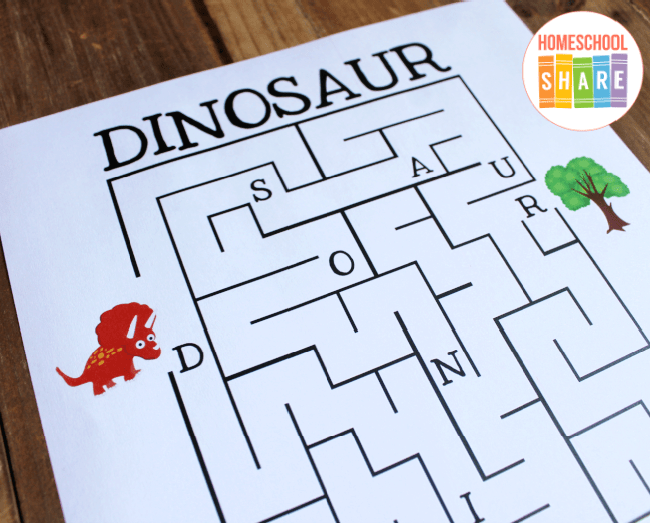 In addition to several small dinosaur activities listed below, we also have one big pack of dinosaur printables. This pack includes several literacy activities (hunting letters through a maze, building words, digging for dinosaur bones letter find, and a dinosaur word find) as well as dinosaur math activities (dinosaur graph, a dinosaur playdough activity, and more). Grab the Dinosaur Dig Printables.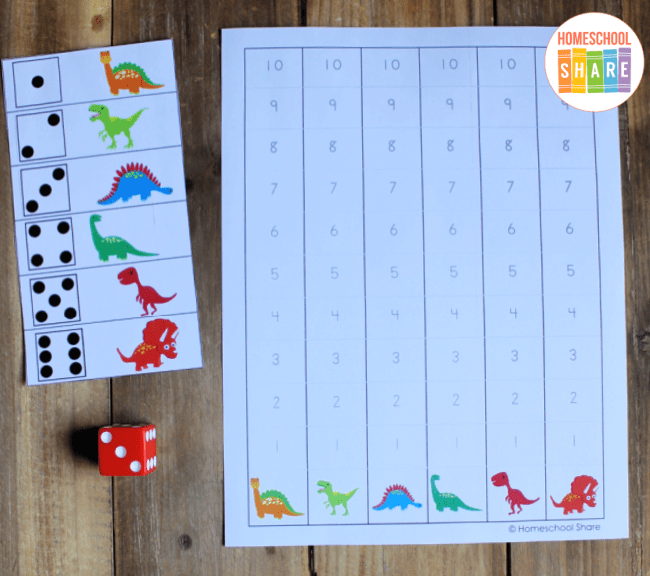 Dinosaur Literacy Activities
In addition to the dinosaur literacy activities you'll find the printable pack above, you can also grab some of our printable books from our shop. Your students will use fine motor skills to construct the books. They will love the rhyme and repetition as they "read" through the pages.
Grab our fun Dinosaur Roar Reader.
You could also grab our Paleontologist Reader and learn more about the scientists who study dinosaurs.
Dinosaur Math Activities
Dinosaur Shapes Tracing Pages
Learn and trace ten different shapes with this set of Dinosaur Shapes Tracing Worksheets.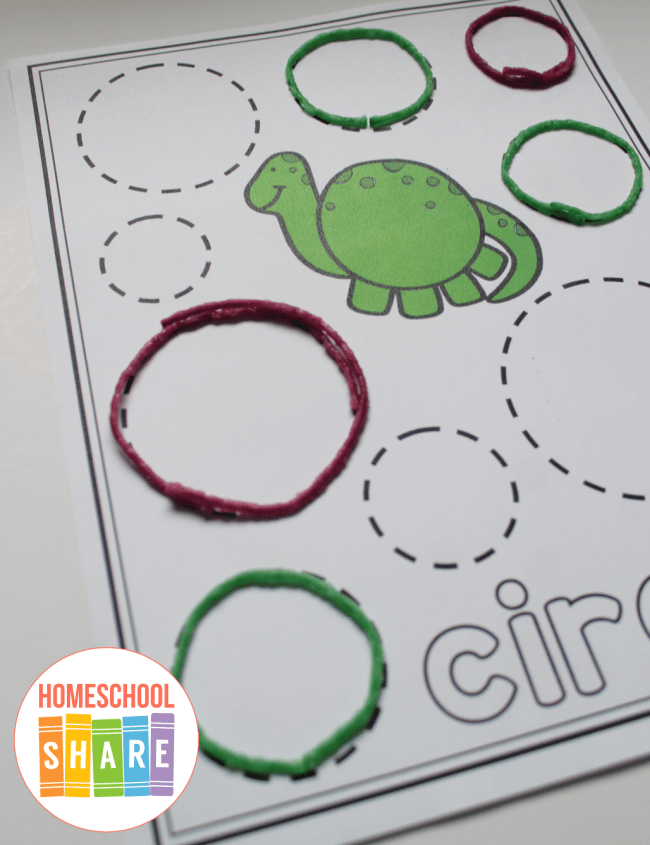 Counting Dinosaur Tracks Activity
Get out your plastic dinosaurs and some playdough for this hands-on activity. Students will be challenged to count and add as they work through the math mats.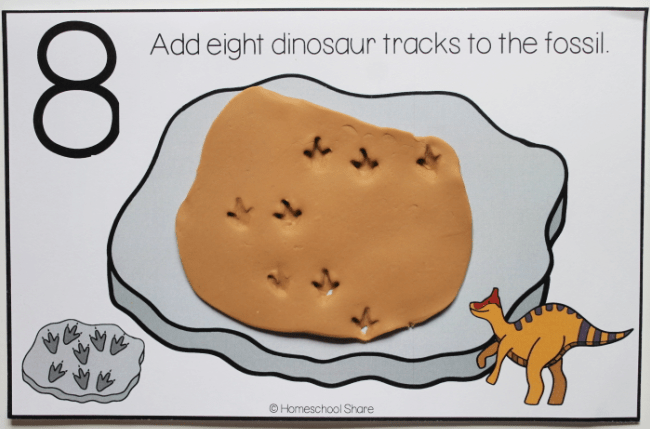 Counting Horns on the Dinosaur
This dinosaur playdough activity is a great way to review numbers 1-10. Roll the dice, count the numbers, and add horns to the Dinosaur Math Mat.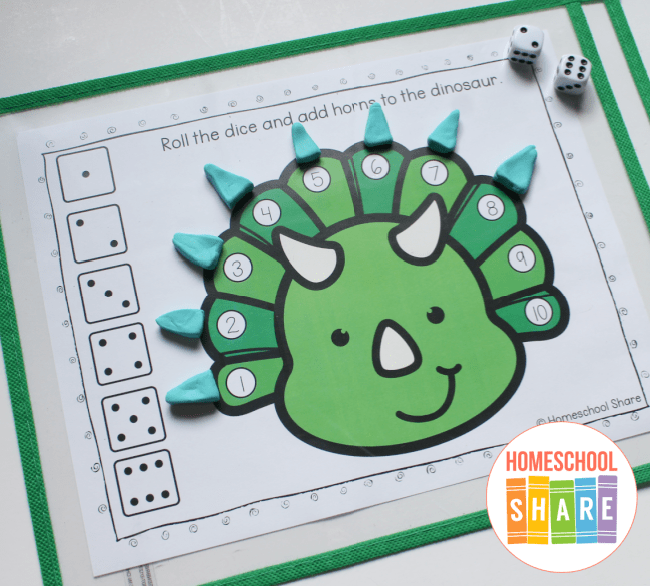 Dinosaur Pattern Activity
Grab our Dinosaur Pattern Worksheets and let your student analyze and repeat the pattern.
Dinosaur Dot-to-Dot Pages
If your student is advanced, consider trying these Dinosaur Dot-to-Dot pages. Your student will trace, color, and count. This is a great way to introduce numbers 1-40.
Fine Motor Activities for a Dinosaur Theme for Preschool
Dinosaur Playdough Mats
You can boost fine motor skills while building dinosaurs and giving your students a sensory experience with this set of playdough mats.
Dinosaur Tracing Worksheets
Practice pre-writing skills and moving the crayon from left to right with this set of Dinosaur Tracing Worksheets. Your student will be challenged to help the dinosaurs hatch out of the dinosaur eggs on each page.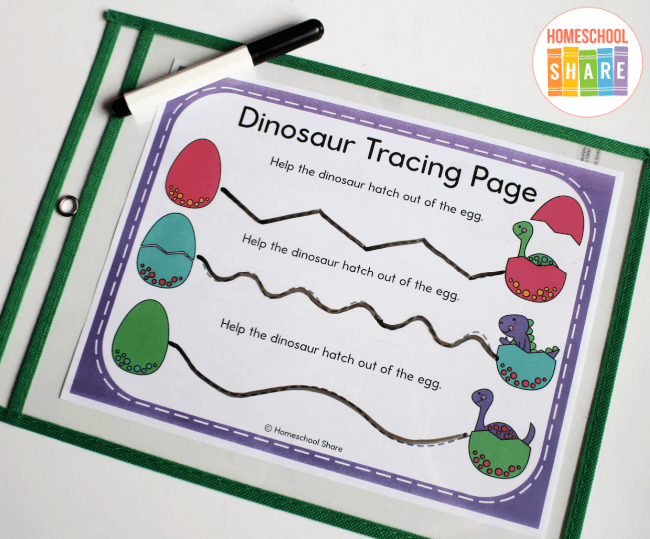 Dinosaur Coloring Pages
If your early learner likes crayons and markers, grab this set of Dinosaur Coloring Pages to help give her fine motor skills a workout.