Affiliate Disclaimer
We sometimes use affiliate links in our content. This won't cost you anything, but it helps us to keep the site running. Thanks for your support.
Your student will love learning all about dinosaurs with these interactive dinosaur playdough mats.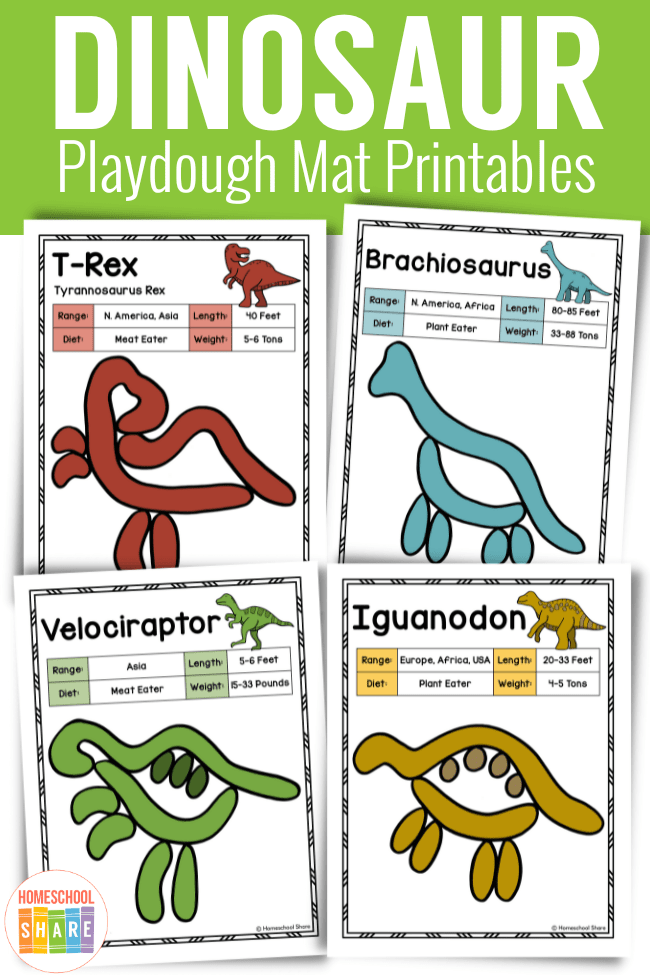 Benefits of the Dinosaur Playdough Mats
These printable playdough mats provide several benefits for your little learners:
Strengthens Grip
Squeezing, squishing, and warming up the playdough helps to strengthen your student's grip.
Builds Fine Motor Skills
Rolling the dough into pieces and flattening it to fill the shape on the playdough mat helps boost your student's fine motor skills. Playing with playdough also helps your student improve hand-eye coordination.
Boosts Vocabulary
As your student builds the different dinosaurs out of dough, introduce the name of the dinosaur to your student. This will help buiuld vocabulary.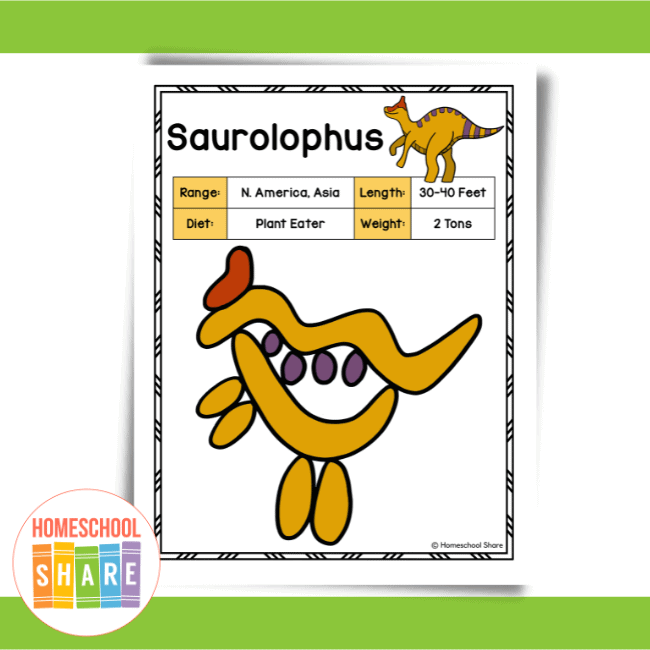 What's Included in the Dinosaur Playdough Mats?
This set of playdough mats includes the following nine dinosaurs for your student to make out of playdough:
Allosaurus
Tyrannosaurus Rex
Iguanodon
Brachiosaurus
Velociraptor
Triceratops
Saurolophus
Ankylosaurus
Stegosaurus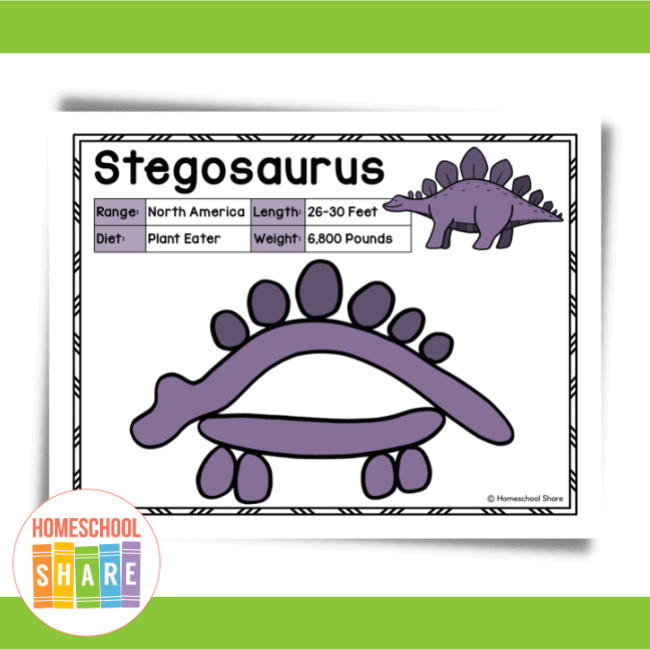 Each playdough mat includes a few dinosaur facts for you to introduce to your student: range (where the dinosaur lived), diet (was it a meat eater or plant eater?), length, and weight.
How to Get Started with the Dino Playdough Mats
The printable playdough mats are easy to use.
Print the playdough mats.
Laminate the mat, or put it in a Dry Erase Sleeve or page protector.
Gather playdough.
Show your student how to use the playdough to make the dinosaur on the page.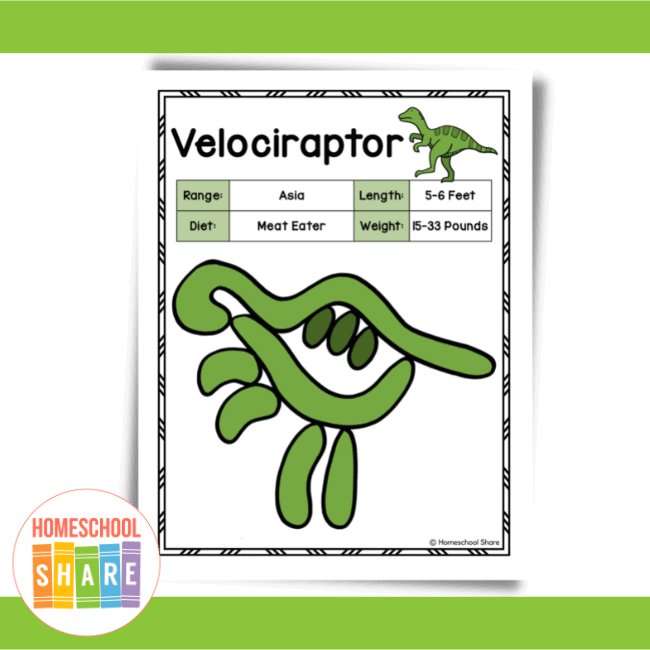 Get Your Free Set of Playdough Mats
Use the form below to subscribe to the newsletter. Once you confirm, you'll receive an email with the link to the dino playdough mats. If you are already confirmed, simply enter your email address below, and you will receive an email with the link.
More Dinosaur Printables and Activities
If you are building a dinosaur theme for your students (of if you have a dino-lover!), check out some of our other resources: