Affiliate Disclaimer
We sometimes use affiliate links in our content. This won't cost you anything, but it helps us to keep the site running. Thanks for your support.
If you are looking for something to add to your dinosaur theme, dinosaur unit study, or dinosaur lapbook, try this free set of Dinosaur Coloring Pages for kids.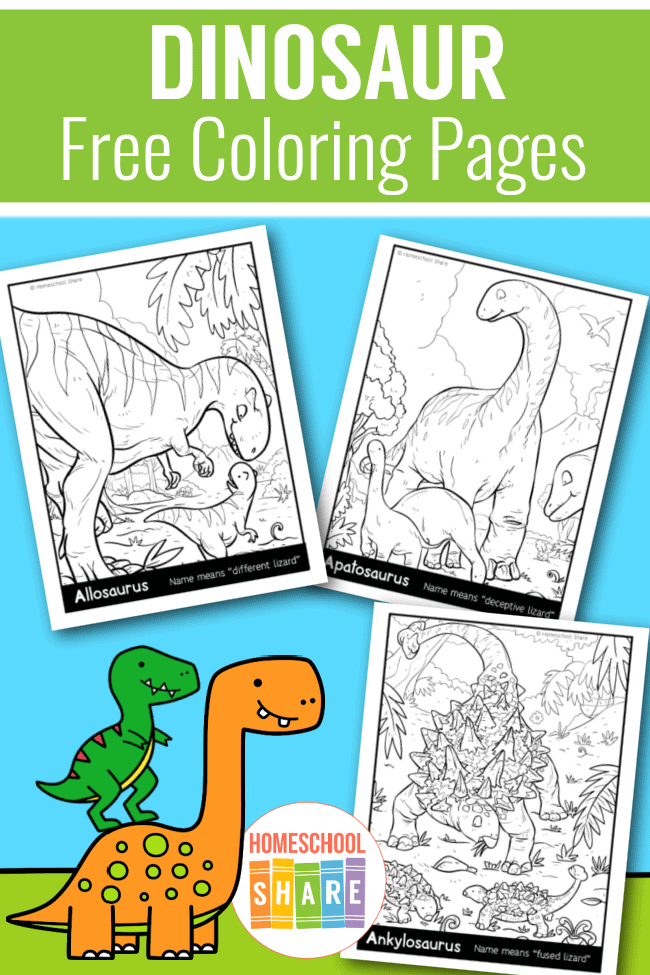 Dinosaur Coloring Pages with Names
This set of Dinosaur Coloring Pages includes eight different dinosaurs. Each coloring page includes the dinosaur's name and the meaning of the name.
Ankylosaurus Coloring Page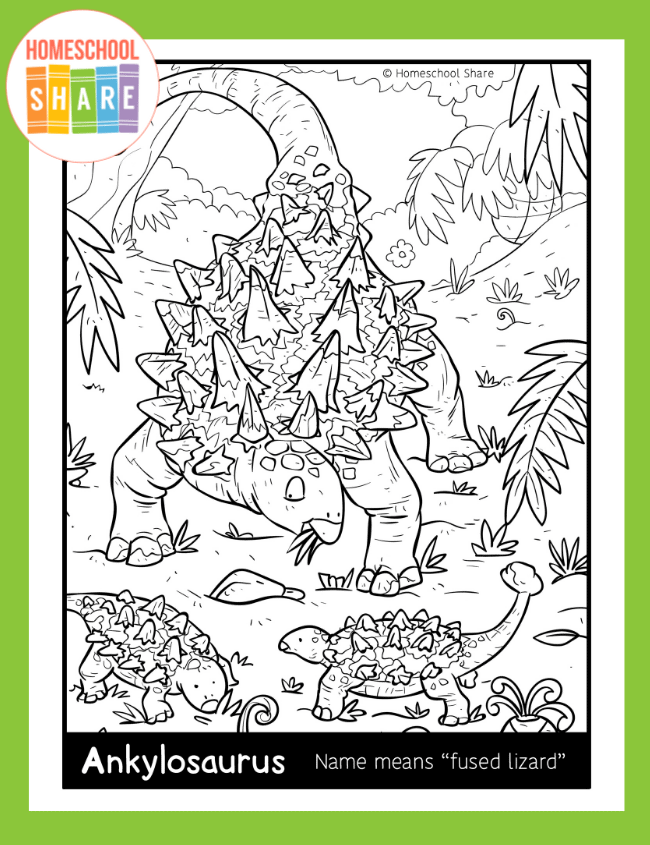 Ankylosaurus means "fused lizard."
Apatosaurus Coloring Page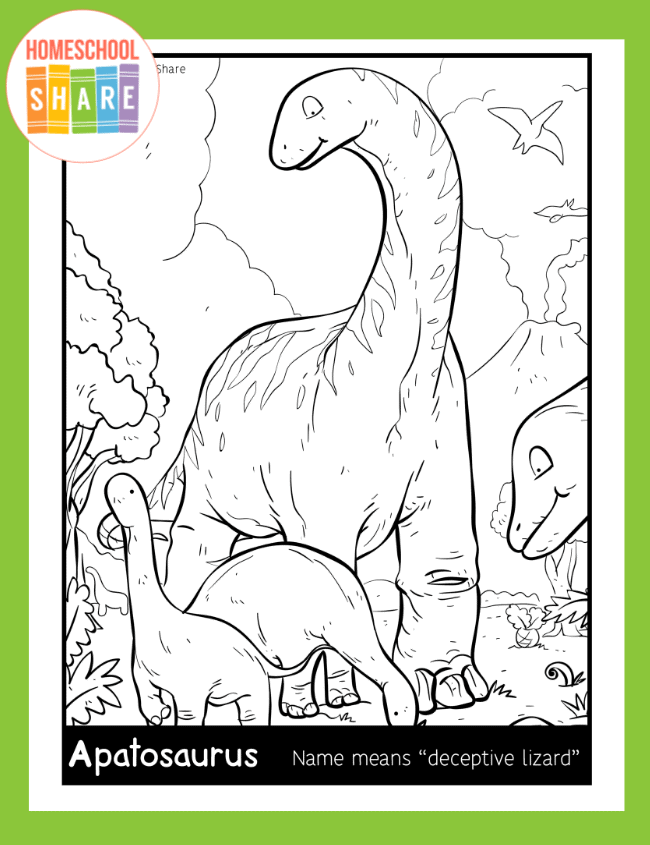 Apatosaurus means "deceptive lizard."
Stegosaurus Coloring Page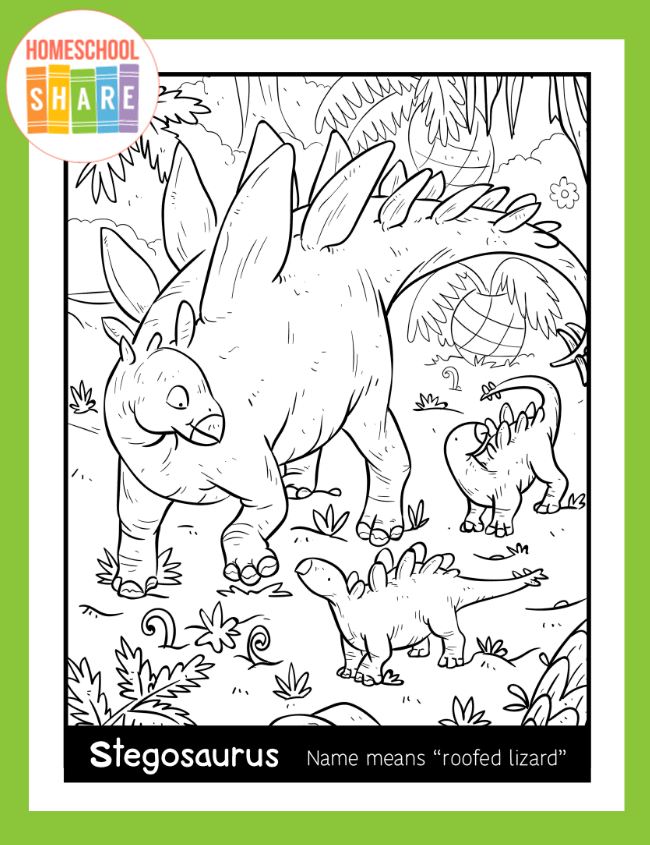 Stegosaurus means "roofed lizard."
Styracosaurus Coloring Page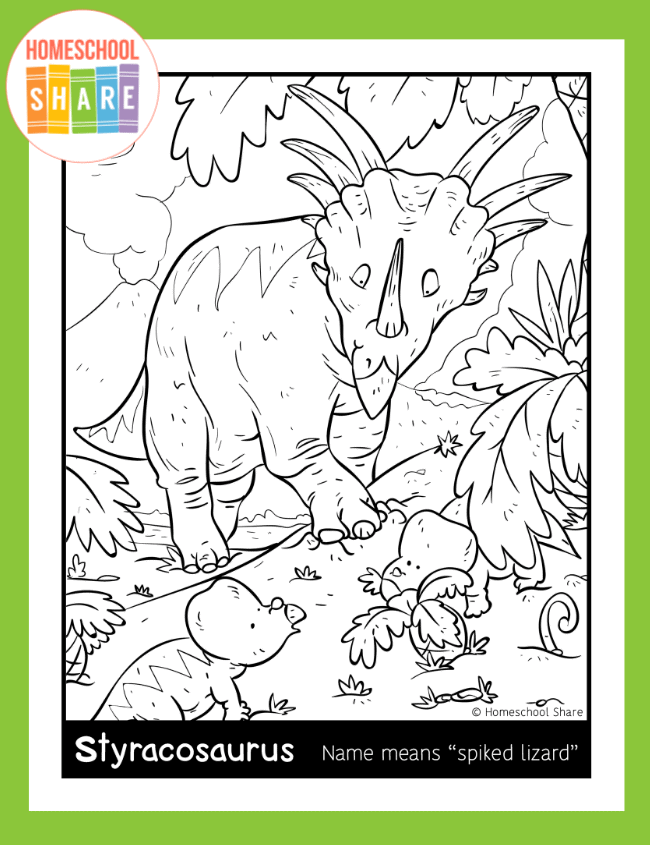 Styracosaurus means "spiked lizard."
Velociraptor Coloring Page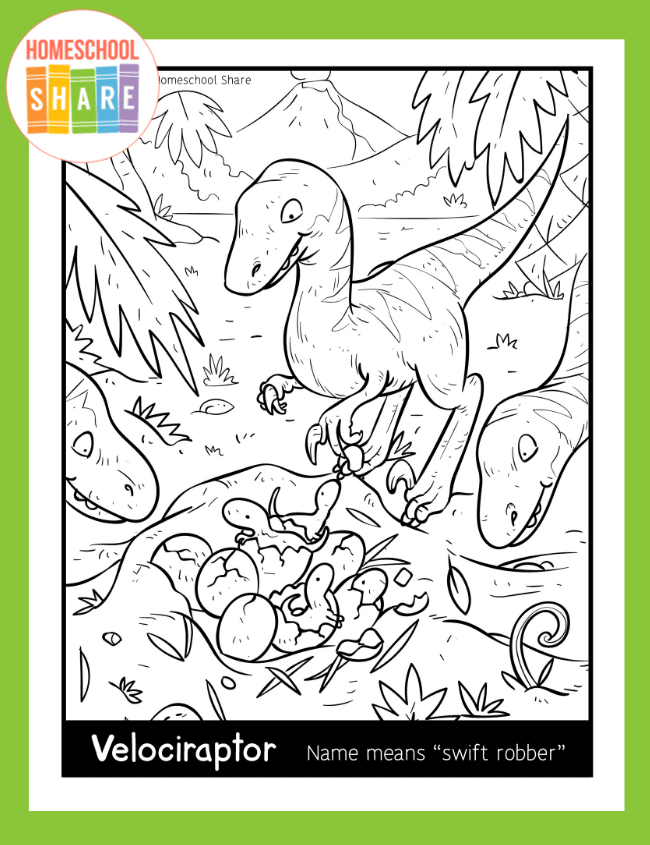 Velociraptor means "swift robber."
Triceratops Coloring Page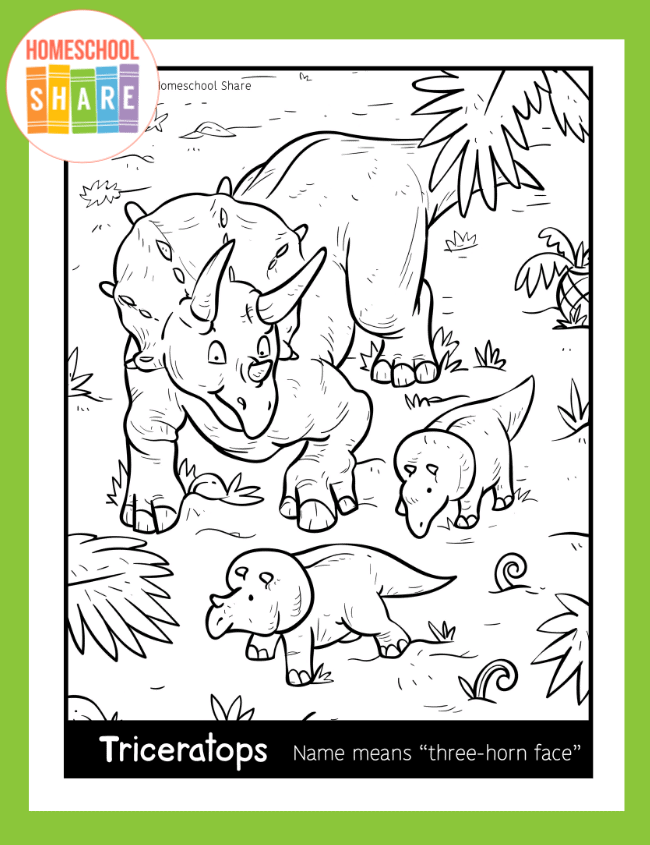 Triceratops means "three-horn face."
Allosaurus Coloring Page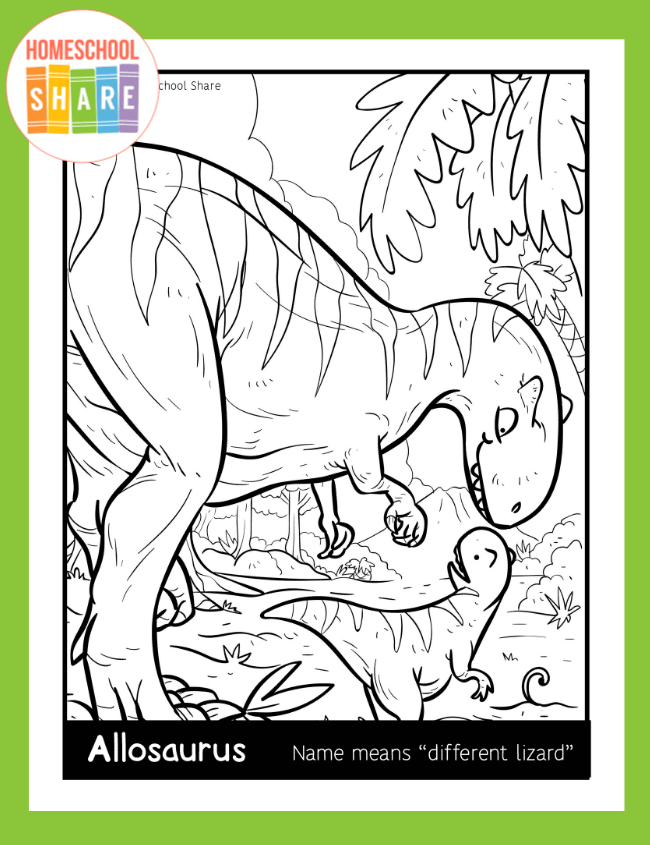 Allosaurus means "different lizard."
Iguanodon Coloring Page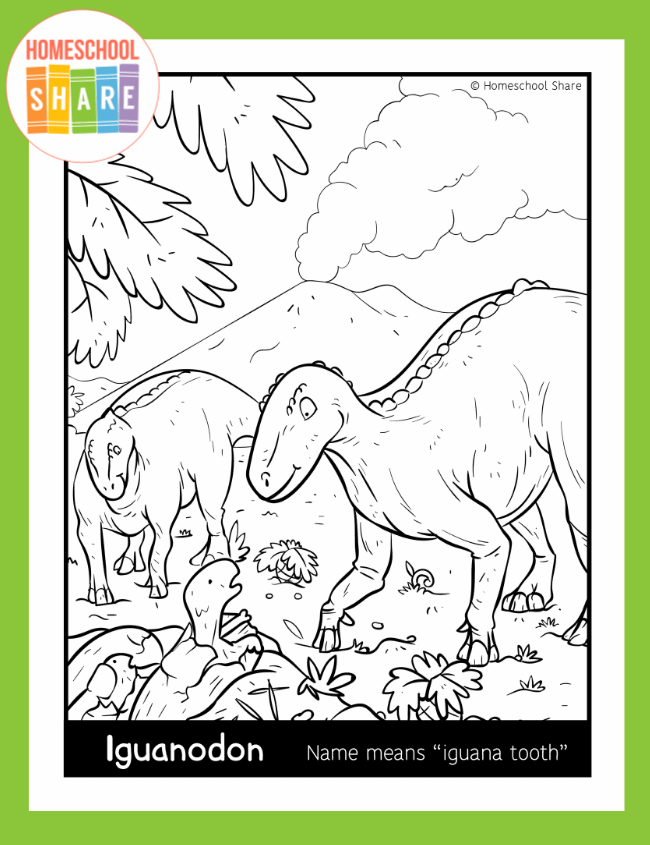 Iguanodon means "iguana tooth."
How to Use the Free Dinosaur Coloring Pages for Kids
Use these pages to enhance a dinosaur themed unit study or just to give your dinosaur-loving student a way to boost fine motor skills.
Discuss the names of the dinosaurs. Use critical thinking skills to determine why each dinosaur was given the name they were given. Use creative thinking skills to discuss what your student would name a newly discovered dinosaur species.
If your student is going to color all of the pages, consider creating a Dinosaur Notebook to store them in. This final product can be something your student is proud of. Additionally, you could combine the coloring pages with the Dinosaur Report Forms or Dinosaur Lapbook printables.
Get Your Free Set of Dinosaur Coloring Pages for Kids
Simply click on the image below to snag your set of free Dinosaur Coloring Pages.
Explore Our Other Dinosaur Resources
Your preschool or kindergarten student may enjoy learning with this set of dinosaur printables.
Your early elementary student may enjoy learning more about dinosaurs with this creation-based Dinosaur Lapbook study.
It comes in a color version as well as a black and white version.