Affiliate Disclaimer
We sometimes use affiliate links in our content. This won't cost you anything, but it helps us to keep the site running. Thanks for your support.
Do you have a dino-enthusiast roaming around your house or classroom?
This free set of Dinosaur Report Forms are fantastic for letting your student dig deeper into the wild world of dinosaurs.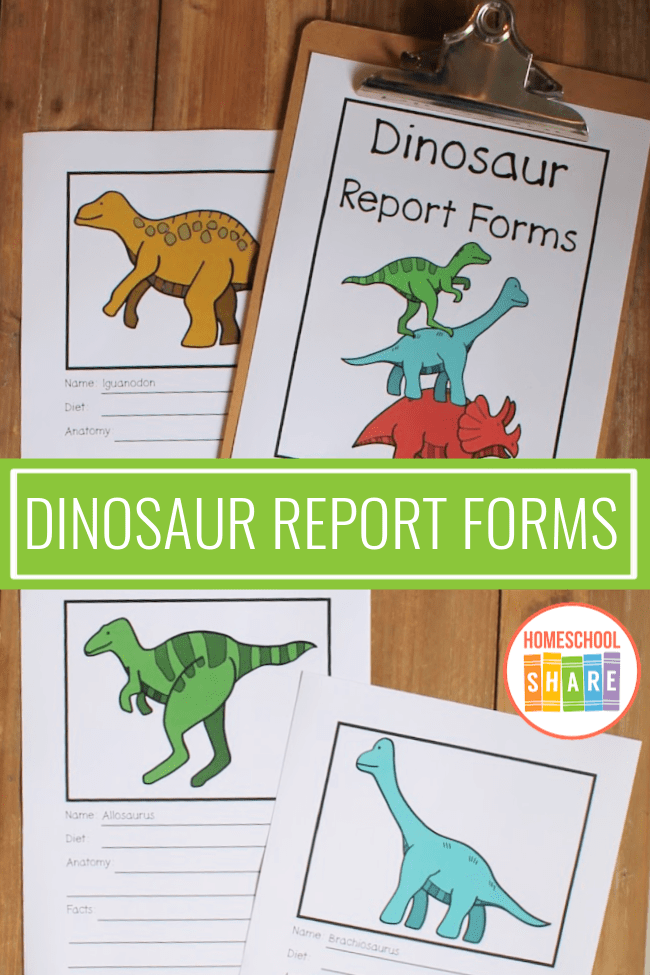 What's Included in the Dinosaur Report Forms Set?
This set of eight dinosaur report forms includes the following dinosaurs:
Stegosaurus
Allosaurus
Ankylosaurus
Brachiosaurus
Iguanodon
Triceratops
Tyrannosaurus Rex
Velociraptor
The set has two options: color images and black and white images (for your student to color).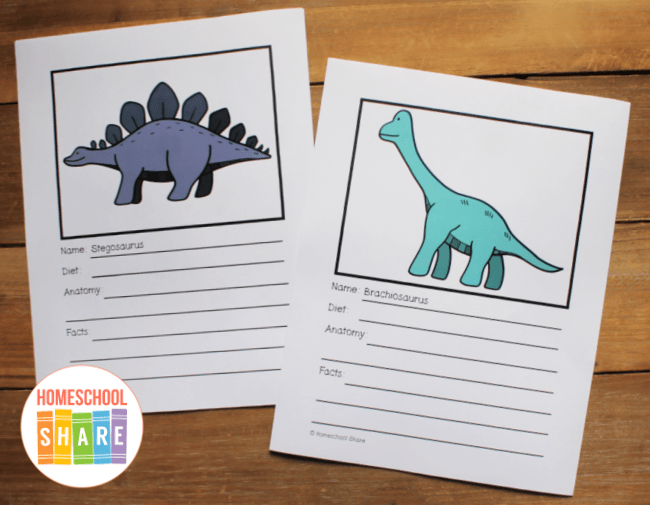 Dinosaur Report Forms Research Activity
The dinosaur report forms are a perfect introduction to research. You can teach your students basic research skills while they learn more about dinosaurs.
Students will need some good books or websites to research dinosaur facts. Each form has a space for the student to complete the following information:
Dinosaur Books for Research
Use some of these dinosaur encyclopedias to help your student research dinosaurs.
How to Use the Dinosaur Report Forms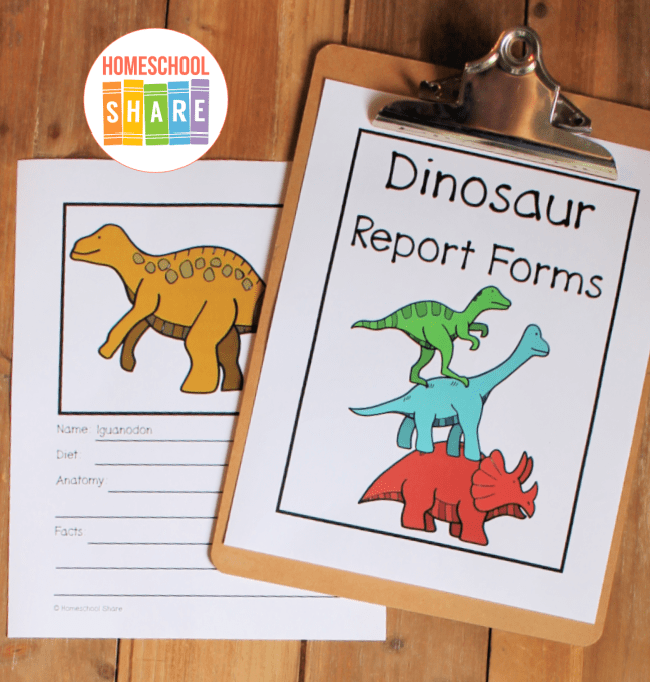 Choose a set of forms. You have two choices: color images or black and white images.
Print the forms.
Let your student choose a dinosaur to get started.
Go to the library and check out books, or use a website and read about the chosen dinosaur.
Help your student write the information and the most fascinating facts on the form.
Put the forms in a notebook. Your student will have a dinosaur portfolio to be proud of!
Download Your Free Dinosaur Report Forms
Simply click on the image below to grab the set of Dinosaur Report Forms.
Learn More About Dinosaurs
We have other dinosaur learning tools here at Homeschool Share. Check out these:
If your student loves to color and wants to learn the names of more dinosaurs, snag these Dinosaur Coloring Pages.
If you have a younger student who wants in on the dinosaur fun, try this Dinosaur Printable Pack.
If you'd like a full unit study with printables try our creation based Dinosaur Lapbook.