Affiliate Disclaimer
We sometimes use affiliate links in our content. This won't cost you anything, but it helps us to keep the site running. Thanks for your support.
Create a delicious play center where your students can learn math and literacy with our Candy Store Dramatic Play Printables. Sign up for the free printables and pick and choose to turn your classroom or school room into a learning adventure for your kids.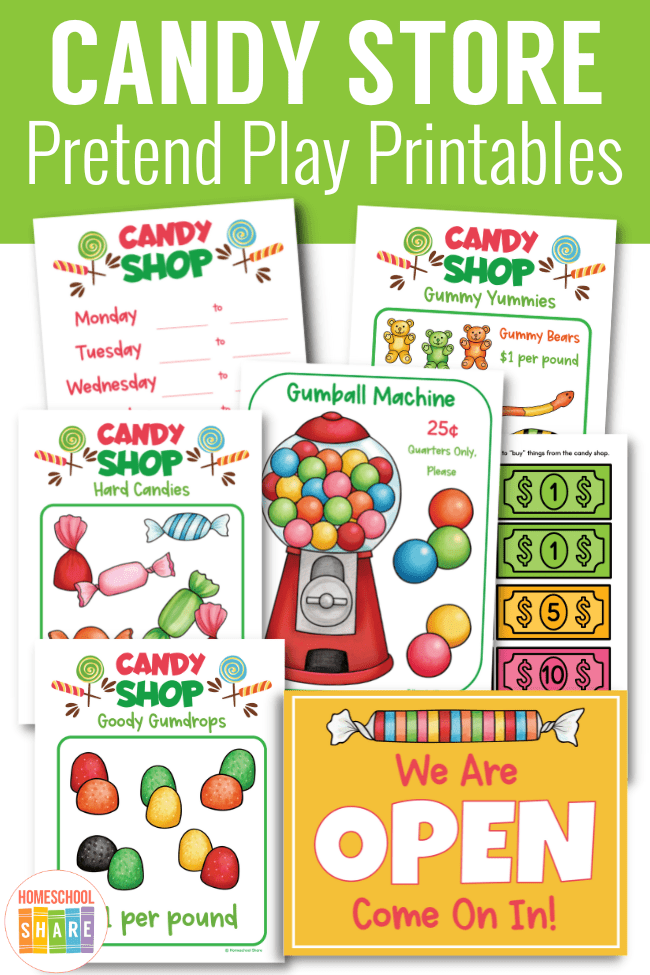 Benefits of Candy Shop Pretend Play
Why should you encourage pretend play for your preschool and kindergarten students? Because it is brain-building!
Dramatic play is beneficial for your student because it promotes:
creativity and imagination
fine motor skills
gross motor skills
social development
language and communication skills
problem-solving abilities
teamwork
Candy Store Dramatic Play Signs
This set of dramatic play printables includes various signs to hang throughout the candy shop.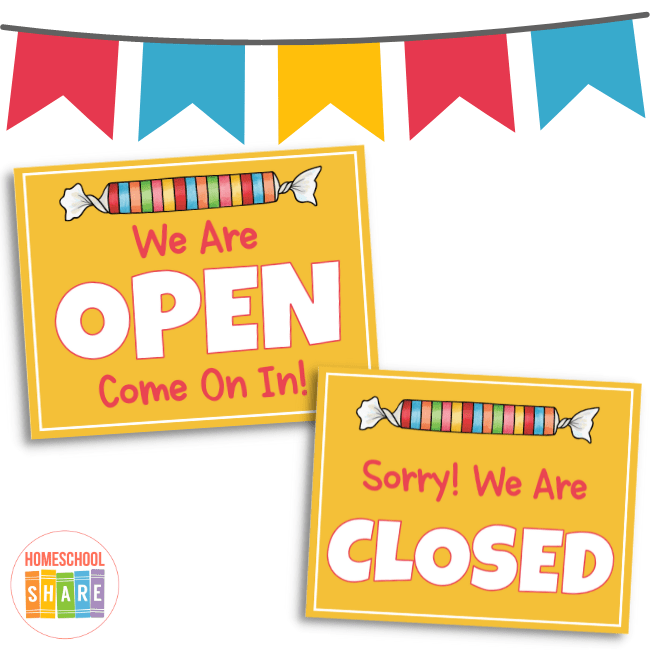 Candy Shop Hours Sign
Candy Shop Welcome Banner
Candy Store Menu Signs
The free printables also include various menus for the candy shop.
Delicious Lollipops
Hard Candies
Goody Gumdrops
Homemade Caramels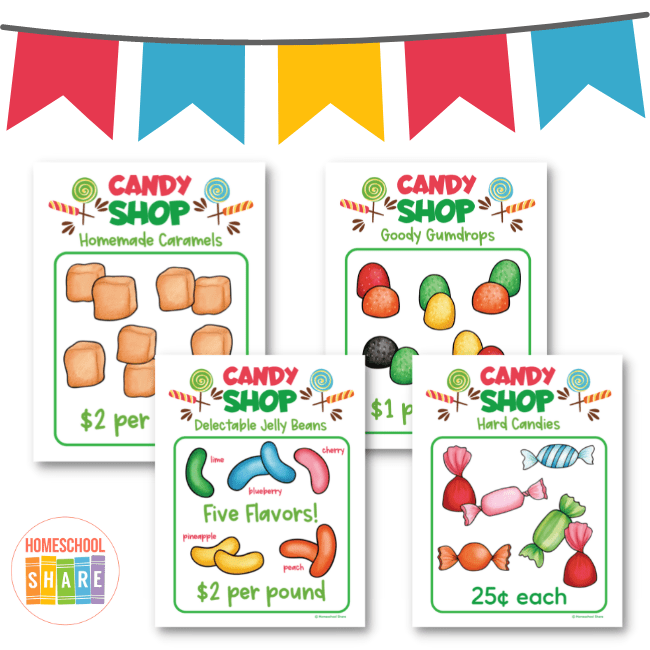 Licorice Sticks
Delectable Jelly Beans
Colorful Jawbreakers
Gummy Yummies
Sweet Treats (variety of candies such as rock candy, marshmallows, candy necklace, and cotton candy)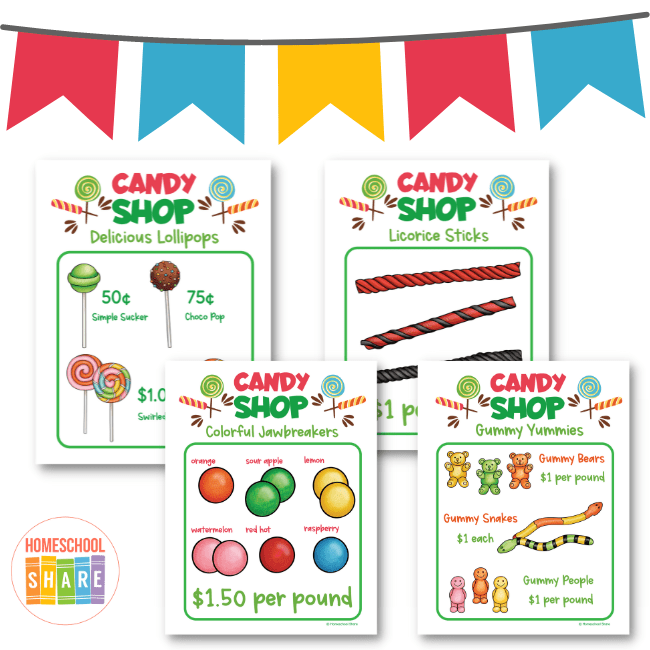 Other Candy Store Dramatic Play Printables
Additional printables include:
Create-a-Lollipop Page (students color and put together lollipops)
Hard Candy Coloring Pages (students color and cut-out candies for their shops)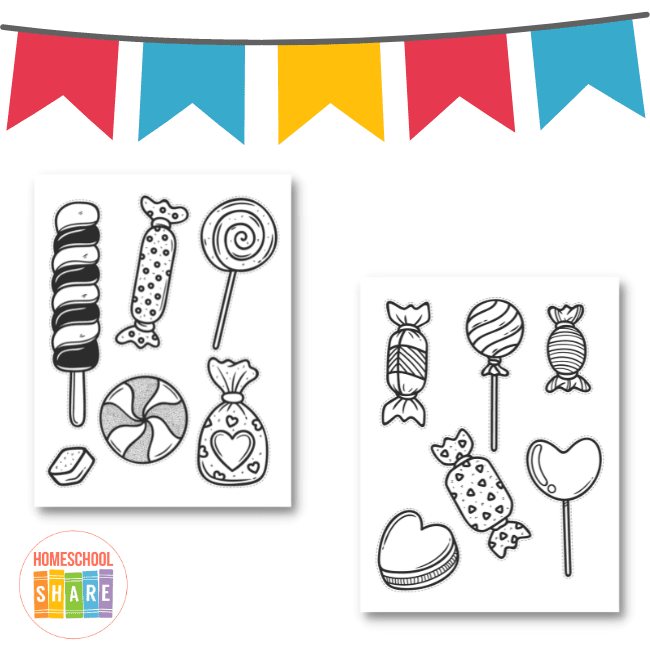 Gumball Machine
Candy Store Play Money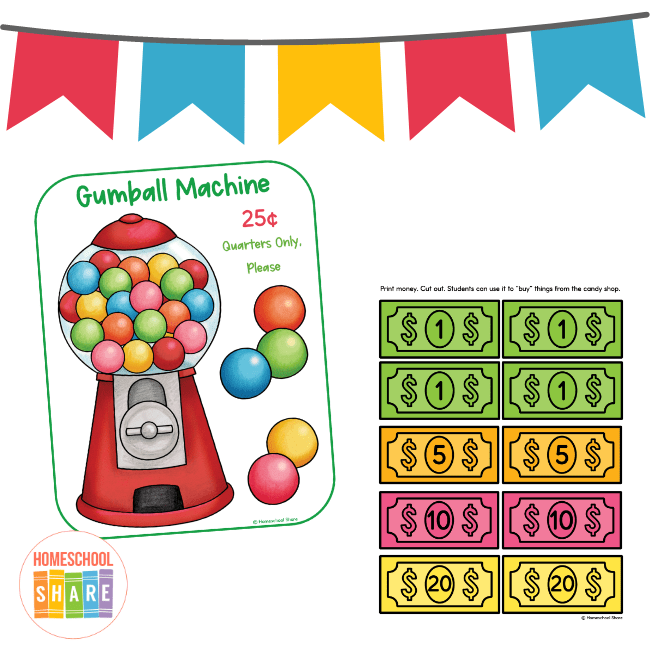 Candy Shop Pretend Play Props
Add some props to your Candy Store to make it even more fun (and educational):
Coins
A candy shop is the perfect time to introduce coins and their names and values.
Scale (to weigh candies)
Pompoms (to use as candy)
Real Candy (if you have a small group, consider adding in some real candies for extra fun)
Recycled Candy Wrappers and Boxes
Download Your Free Candy Store Dramatic Play Printables
Simply click on the image below to grab your free set of dramatic play printables.
More Pretend Play Printables
If your students like this candy store pretend play set, try these other free dramatic play printables.
More Candy Themed Printables
If you are creating a candy learning theme for your preschool or kindergarten students, try some of these additional printables.