Affiliate Disclaimer
We sometimes use affiliate links in our content. This won't cost you anything, but it helps us to keep the site running. Thanks for your support.
Get your preschool and kindergarten students excited about learning with a sweet treats theme.
These Candy Printables are perfect for Halloween, Christmas, or any time of year!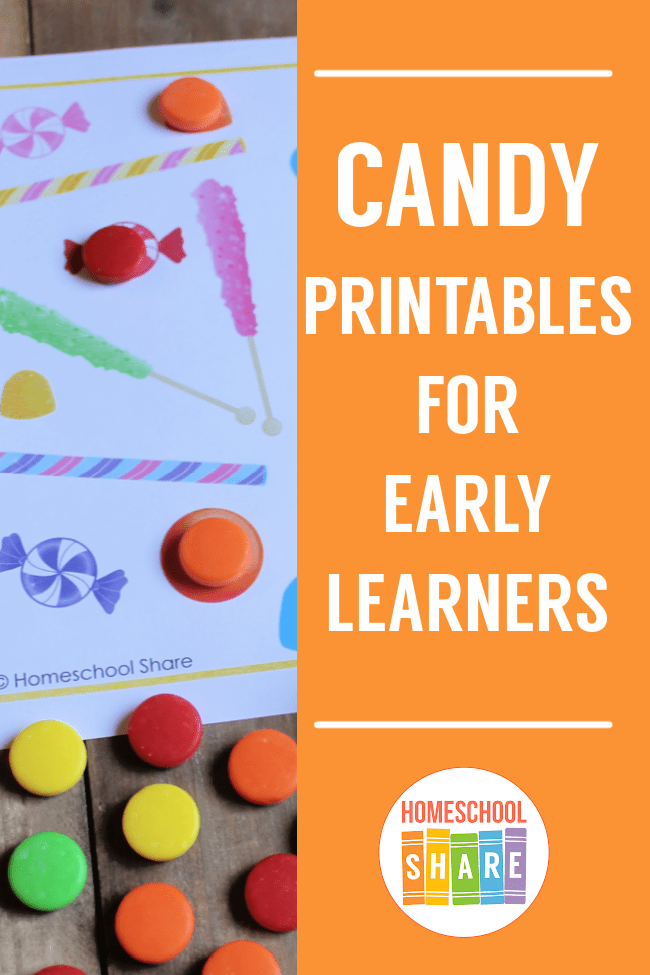 Candy Shop Printable Activities
Lollipop Patterns
Use the cards to create candy patterns for your student to complete. Let your student experiment with the pattern cards, too!
Candy Maze
Encourage your student to use her fine motor skills to help the gingerbread boy and girl find the candy.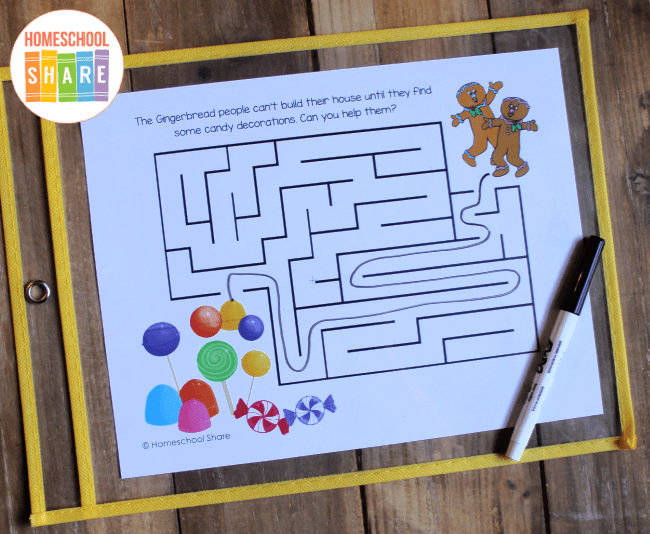 Gumball Tally Marks
How many gumballs are in each rectangle? Your student will use counting skills and one-to-one correspondence to tally the correct answers.
Candy Word Find
Promote literacy and visual discrimination skills with this candy word find.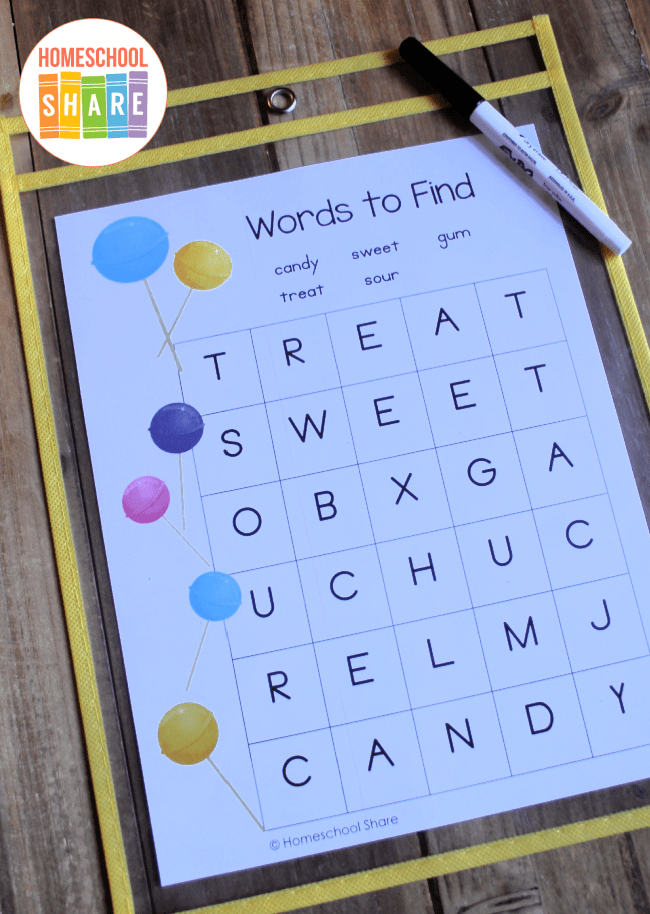 Find a word. Color in the squares. Find another word. Color the squares with a different color. Continue until all words are found. You might also encourage your student to build these words with letter tiles or alphabet magnets.
Candy Knock-Out! Game
Print both game boards. Take turns rolling a die and "eat" the corresponding number of candies (cover them with beans or buttons).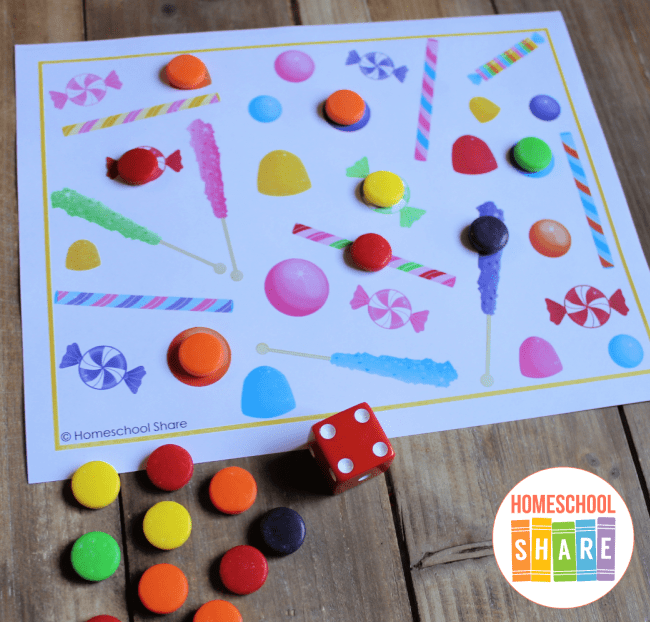 The first player to have all the candy covered, wins! For a fun twist, if a player rolls a THREE, she can cover three of her pieces of candy OR take three covers off of her opponent's board.
ABC Magnet Word Building Activity
Boost phonics skills with this word building activity.
Read through the candy poem with your student. Let your student illustrate the poem.

Have your student match the word cards to the words in the poem. Have your student build the words with her alphabet magnets.
My Trip to the Candy Shop
Your student can use creative thinking to produce a story about the candy shop.
Mom can type right on the page provided. Let your child dictate his story to you while you type. This makes story writing easy for young children. They can write a great story without having to worry about handwriting, spelling, punctuation, etc. Kids usually write better stories when someone scribes for them.
M&M Graphing
Count, sort, and graph with chocolate candies!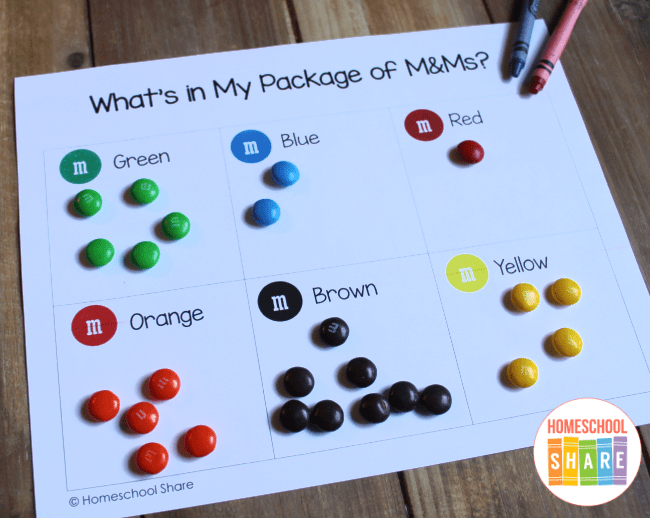 You will need a package of M&M's for this activity. Open the package and count each color. Record your findings on page 14 using tally marks. Graph your data. You could also make patterns with your M&M's.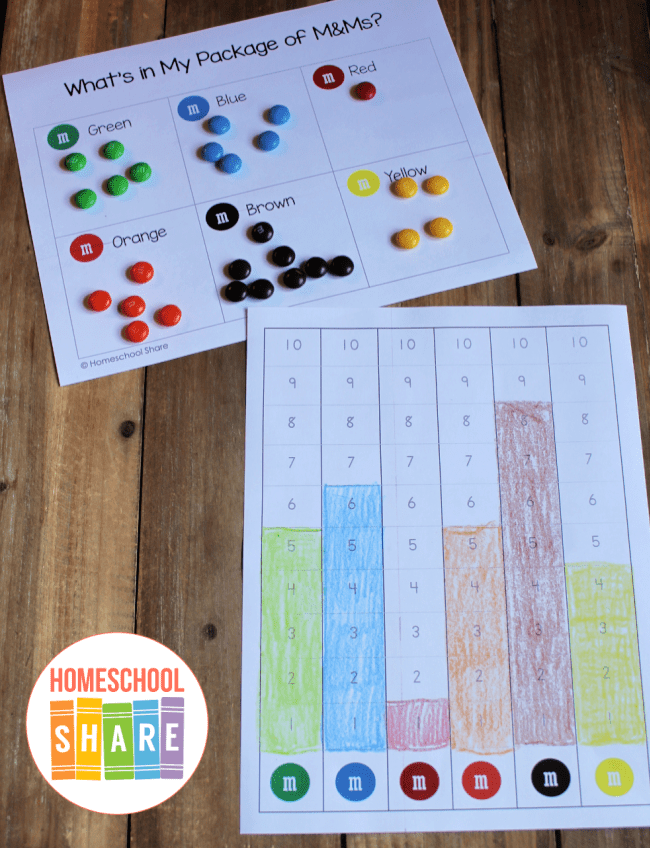 Sorting Candy Activity
If your student has extra holiday candy, have fun sorting it with this page.
This activity is fantastic fun for your budding scientist. Learn to sort, count, and classify.
Candy Shop Cards
Play Candy Shop using these cards and coins. Take turns buying and selling candy.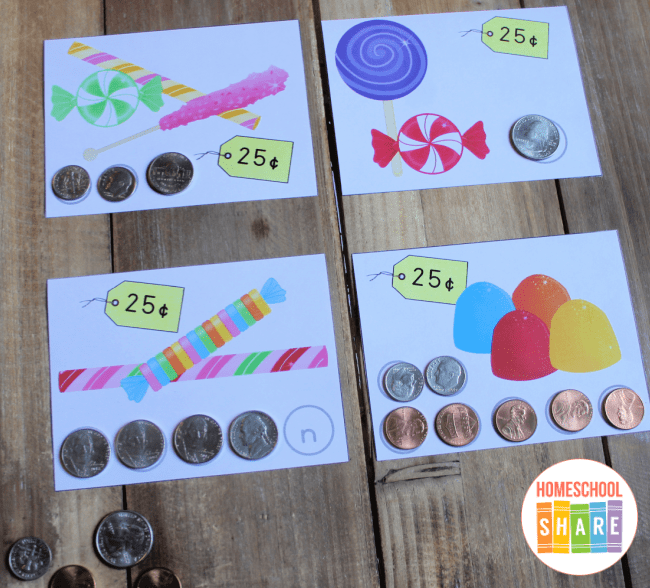 Two different sets of cards are provided. One set has coin clues and the other does not. Simply choose the set that will work best for your student before you print the Candy Shop printables file.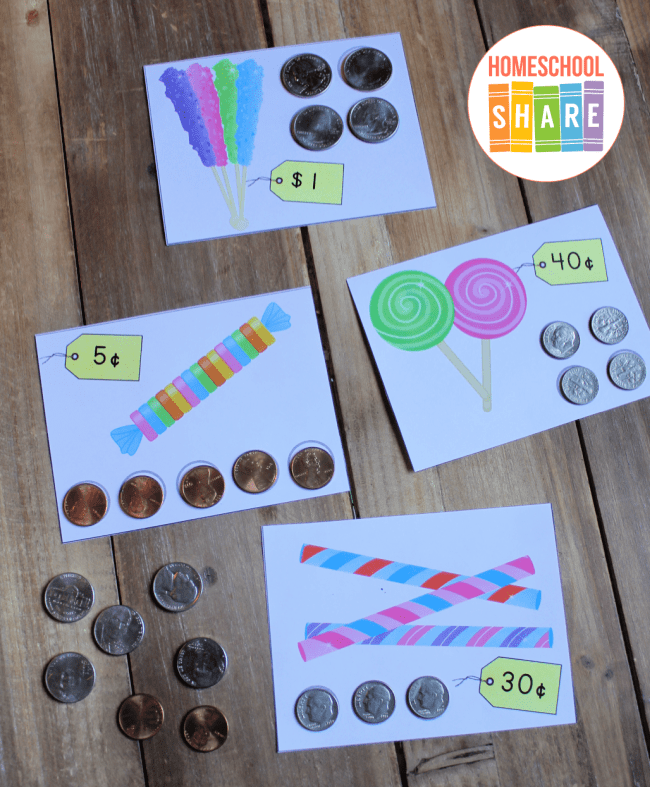 Candy Shop Library List
You do not need these exact books for these Candy Shop Printables.
Please use whatever sweet threat themed books your library has available and read, read, read to your child!
Reading is great for language development, literacy skills, and snuggling; it is the best thing you can do with your young student.
Hansel and Gretel by Cynthia Rylant
The Gingerbread Baby by Jan Brett
The M&M's Counting Book by Barbara McGrath
The Legend of the Candy Cane by Lori Walburg
The Candymaker's Gift by David & Helen Haidle
Download Your Candy Shop Printables
Use the form below to subscribe to the newsletter. Once you confirm, you'll receive an email with the link to the free printables. If you are already confirmed, simply enter your name and email address below, and you will receive an email with the link.
More Sweet Treats Themed Activities
If you are looking for more sweet treat activities for your preschool or kindergarten student, try these: