Affiliate Disclaimer
We sometimes use affiliate links in our content. This won't cost you anything, but it helps us to keep the site running. Thanks for your support.
Laura Numeroff wrote a winner when she penned this tale. We have a fun set of If You Give a Mouse a Cookie lapbook printables to promote oodles of learning opportunities for this story.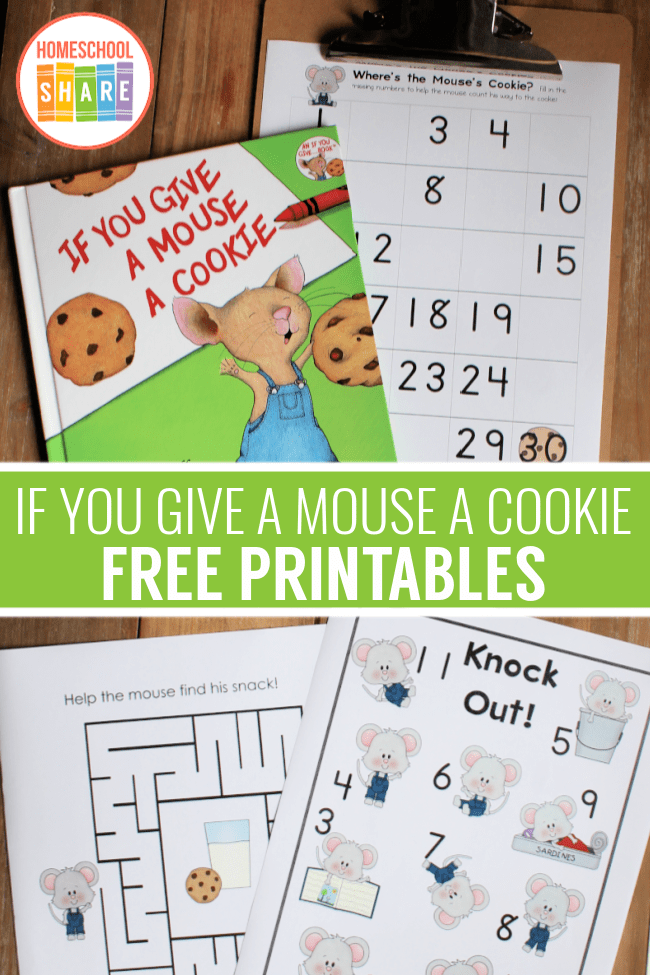 Thanks to Amy Finck for collaborating with me to create this set of If You Give a Mouse a Cookie Printables.
If You Give a Mouse a Cookie Lapbook Printables
Finding Circles in the Story Mini-book
Look for the circles in the story, If You Give a Mouse a Cookie. What do you find? A cotton ball, a cookie, the mouse's eyes, and more! Let your student draw or write the names of the items on the circles.
Mouse Maze
Can your student use fine motor skills to help the mouse find his cookie?
Number Matching Cookies and Pocket
Count the chocolate chips in each cookie and match them to the number cookies.
Mouse Facts Accordion Mini-book
Check out books about mice from your local library and record some of the most interesting things on the pages provided.
If You Give a Boy or Girl a Cookie Story Writing
Mom can type right on this page! After you've read the book multiple times, have your student write her own story in a similar style. You will probably need to give your student some prompts throughout the process. Don't worry about the story being perfect.
Mouse Diagram
Help your student learn the basic anatomy of a mouse: whiskers, tail, hairless ears, and clawed feet. Your student can cut and paste the labels to the mouse diagram.
Story Wheel Sequencing and Retelling
Use this If You Give a Mouse a Cookie story wheel to sequence the story and then to retell the story.
Letter M Flap Book
What does the letter M say? What words start with M? Introduce or review the letter M with this flap book. M words abound in this story: mouse, mop, mirror, and milk. Can your student find more?
If You Give a Mouse a Cookie Math Mat
Laminate this page. Using a dry erase marker, write a number at the top. Let your student add the appropriate number of chocolate chips to the cookie. Your student could use a dry erase marker to draw chocolate chips or playdough to make little chocolate chips. If you want to make this activity delicious, use REAL chocolate chips!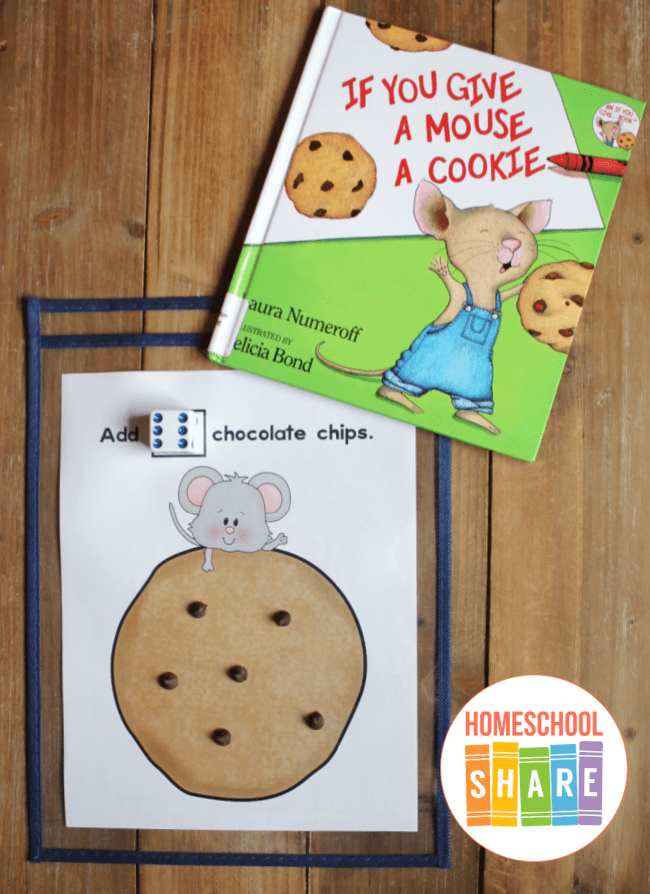 Where's the Mouse's Cookie?
Let your student fill in the missing numbers and count to 30 together. Use the finished page to review counting numbers 1-30.
Scissor Skills
Help the mouse find the cookie, the milk, and the crayon! Cut the three strips apart.
Mouse Knock-Out Game
Let your student roll two dice and add the two numbers. Place a marker on the animal with the correct sum. When all the mice are covered, the game is over. You can also play this as two players (each with a board). The first player to cover all their animals wins. If you want to make this a cooperative game, just print one copy. Both players can work together to knock-out all the numbers on the board.
Cookie Flip Game
Place the cookies on a real cookie sheet. Give your student a spatula. Call out letter sounds and have your student find a cookie that has a picture starting with the letter sound you called out. For instance, if you say /n/, your student should flip over the napkin cookie.
Your student wins when all the cookies have been flipped.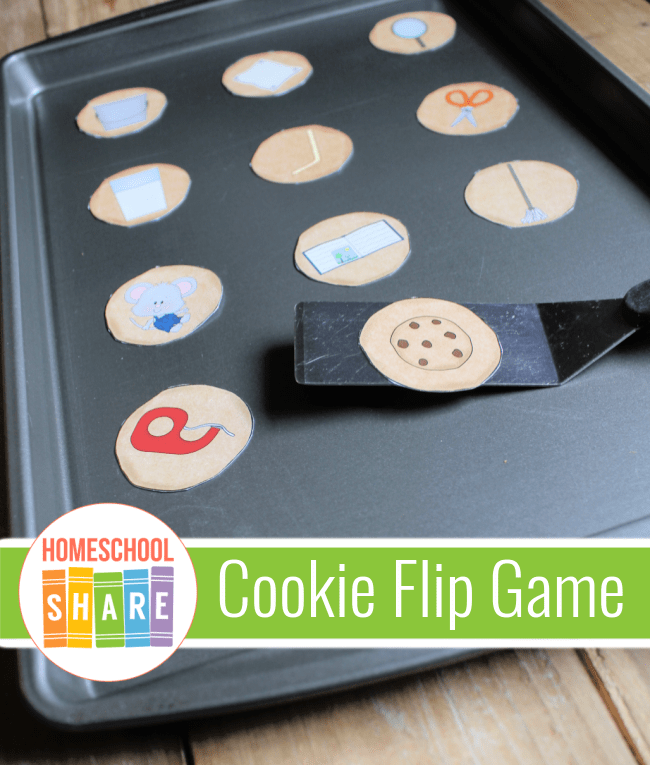 Tracing Circles
After you've completed the Finding Circles activity, try this tracing activity.
Nursery Rhyme Layer Book
Nursery rhymes are fantastic for preschool students, and there seem to be an abundance of nursery rhymes about mice. This layer book includes:
"Crooked Man"
"Hickory Dickory Dock"
"Three Blind Mice"
"A Cat Came Fiddling Out of a Barn"
How to Get Started
Follow these simple instructions to get started with the If You Give a Mouse a Cookie lapbook.
Buy a copy of the book, If You Give a Mouse a Cookie, or grab one from your local library.
Print the If You Give a Mouse a Cookie lapbook and activities.
Choose and prepare the lapbook mini-books you want to use with your student.
Enjoy a week of memory making learning with your preschool student.
Download Your If You Give a Mouse a Cookie Lapbook
Use the form below to subscribe to the newsletter. Once you confirm, you'll receive an email with the link to the printables. If you are already confirmed, simply enter your name and email address below, and you will receive an email with the link.
More Preschool Resources
If you enjoyed this If You Give a Mouse a Cookie lapbook, then check out these other preschool resources found at Homeschool Share.