Affiliate Disclaimer
We sometimes use affiliate links in our content. This won't cost you anything, but it helps us to keep the site running. Thanks for your support.
Learn ALL about plants (flowers, trees, vegetables, fruits, and more!) with our free Botany Lapbook.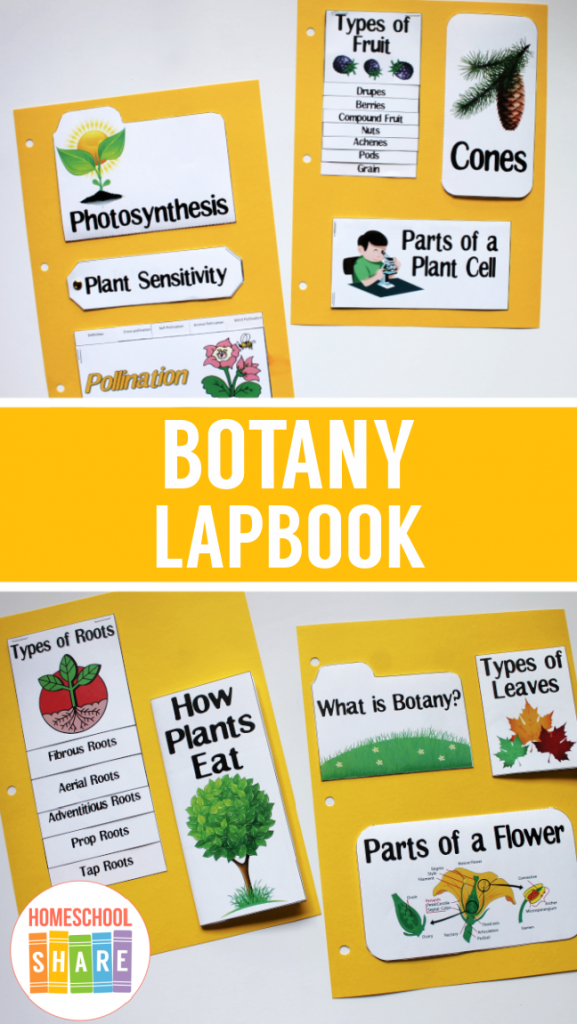 Thanks to Debbie Palmer for creating this Botany Lapbook.
All the information you need is found in The Usborne Internet-Linked Science Encyclopedia. Usborne has updated this book and it is currently called The Usborne Science Encyclopedia. Your best bet is to order it directly from a consultant. Note: Page numbers may not coordinate with those provided in the lapbook.
Botany Lapbook Printables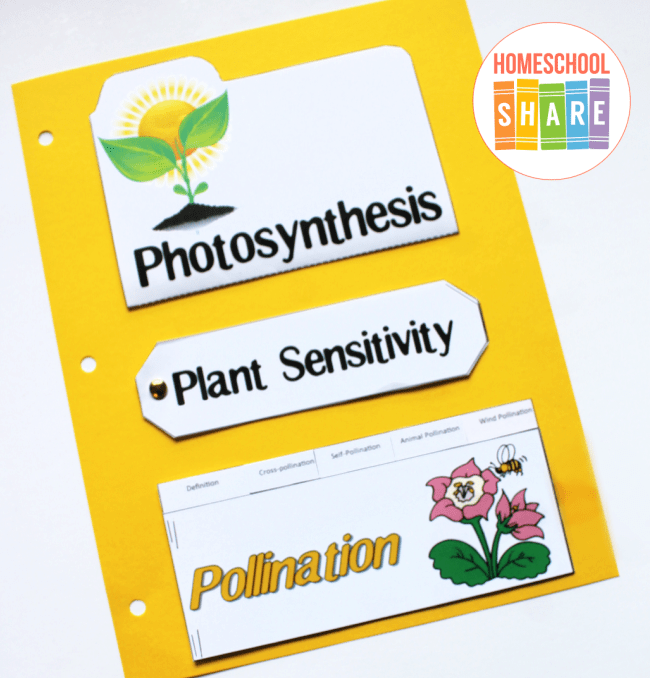 The Botany Lapbook includes the following mini-books for your student's lapbook:
What Is Botany? File Folder
Parts of a Plant Cell Tab Book
Types of Roots Layer Book
Types of Leaves Flap Book
Compound Leaves Flap Book
Photosynthesis File Folder
How Plants Eat Side by Side Book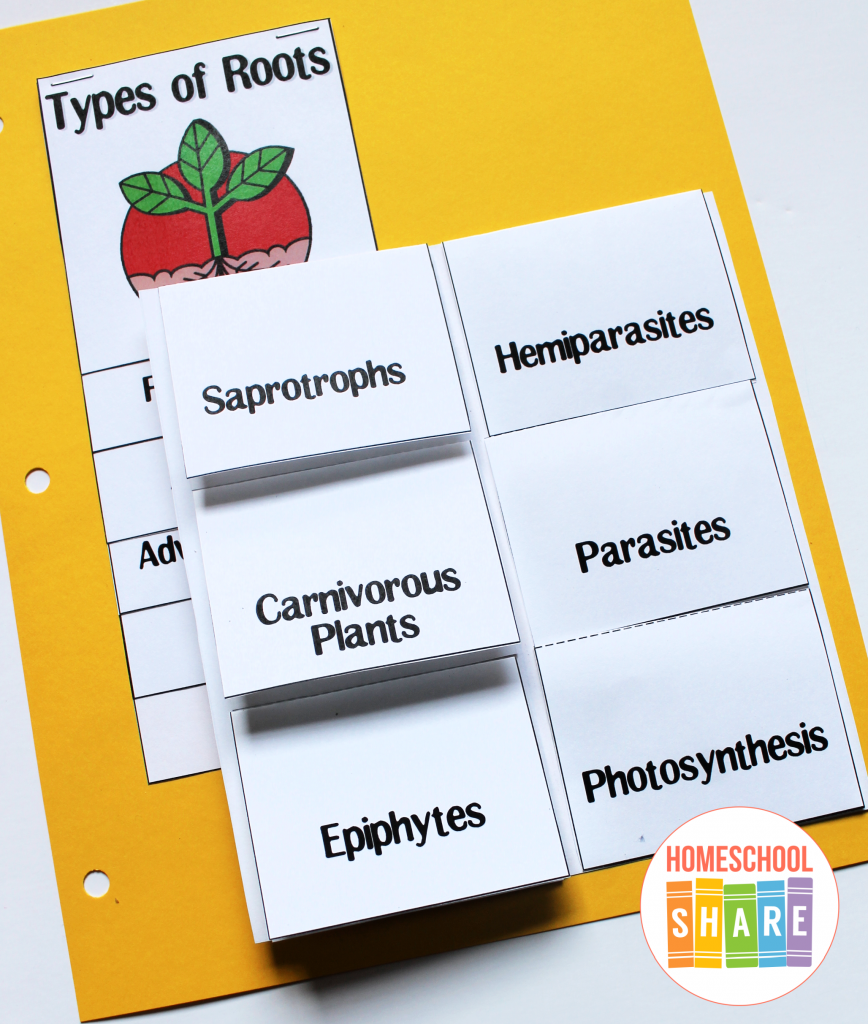 Plant Sensitivity Fan
Parts of a Flower Diagram
Pollination Tab Book
The Difference Between False Fruit & True Fruit Tab Book
Types of Fruit Layer Book
Cones Simple Fold
Seed Dispersal Triangle Petal Book
Germination Simple Fold
Vegetative Reproduction Accordion & Envelope
Flowerless Plants Flap Book (liverworts, mosses, club mosses, and ferns)
Plant Lifestyles Flap Book (Annuals, Biennials, Perennials, and Ephemerals)
Tree Lifestyles Flap Book (Deciduous and Evergreen)
Types of Cycles Tab Book
Botany Lapbook Example
This lapbook has a ton of mini-books. We suggest using card stock that is three-hole punched and making a notebook instead of a traditional lapbook.
Here are a few pages of a Botany Notebook.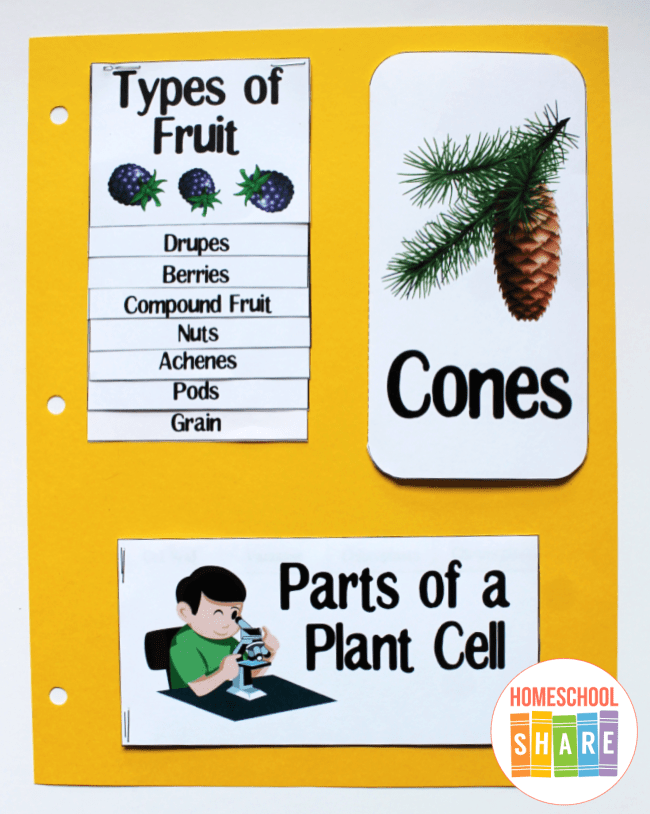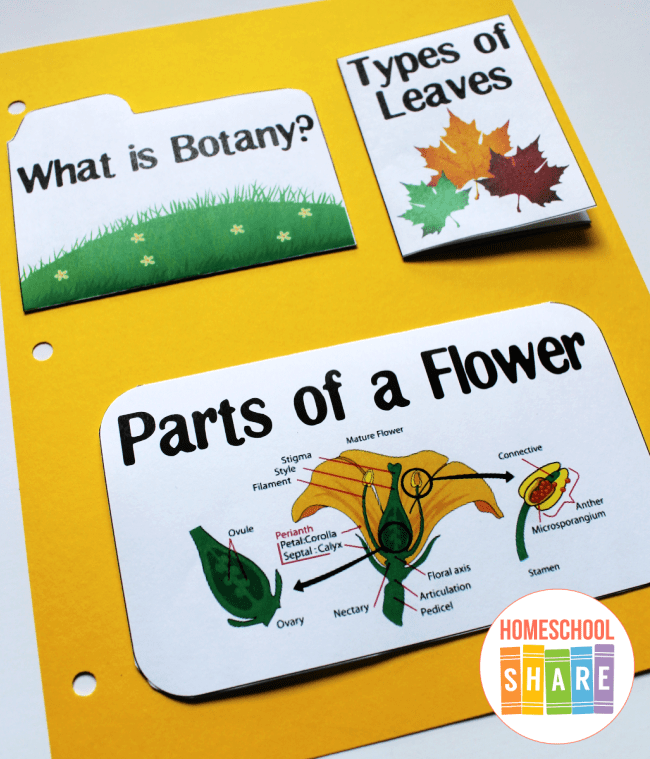 How to Get Started with Your Free Botany Lapbook
Follow these simple instructions to get started with the Botany Lapbook.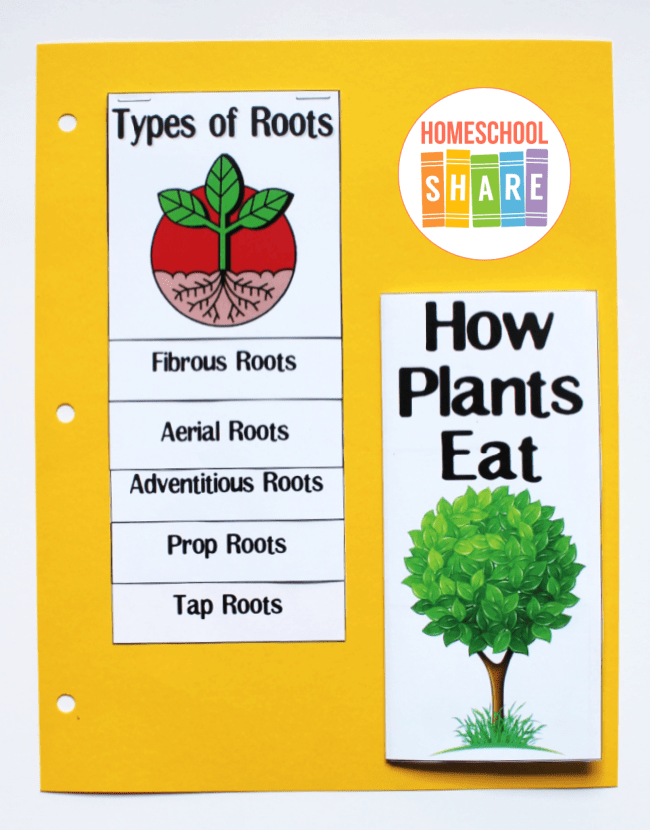 Buy a copy of the book, The Usborne Internet-Linked Science Encyclopedia, or order the more recent edition (The Usborne Science Encyclopedia) from an Usborne consultant.
Print the Botany Lapbook.
Choose and prepare the lapbook mini-books you want to use.
Enjoy a week of learning all about plants with your student.
Download Your Botany Lapbook
Simply click on the image below to access your free copy of the Botany Lapbook.
More Science Lapbooks for Your Student
Check out these other science resources.