Affiliate Disclaimer
We sometimes use affiliate links in our content. This won't cost you anything, but it helps us to keep the site running. Thanks for your support.
Dive into an engaging science study with our free printable whale worksheets.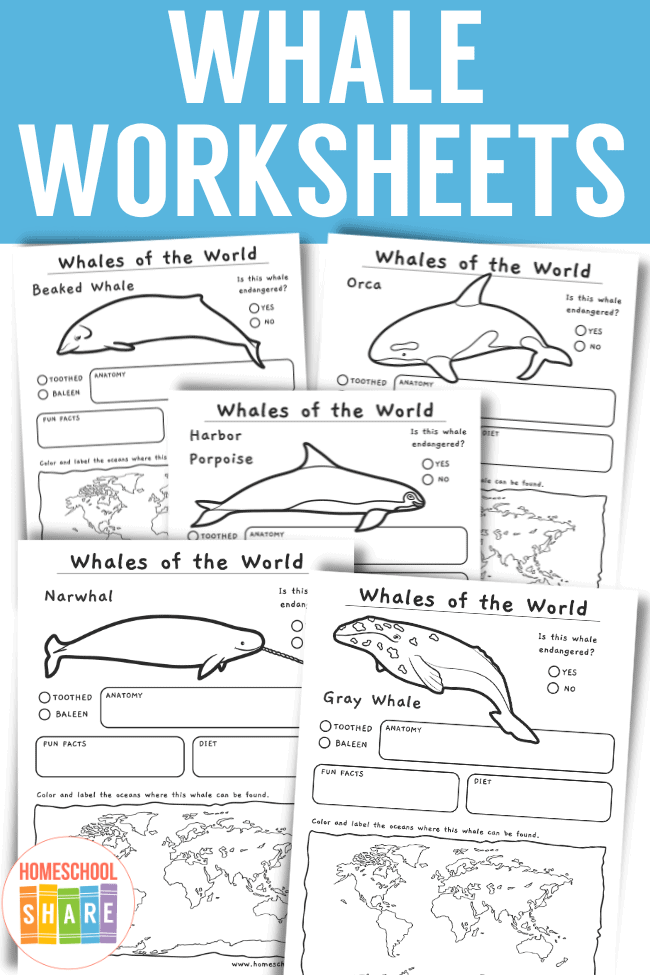 What's Included in the Set of Whale Worksheets?
The oceans of the world include a variety of whales–orca, narwhals, bottlenose dolphins, and porpoises.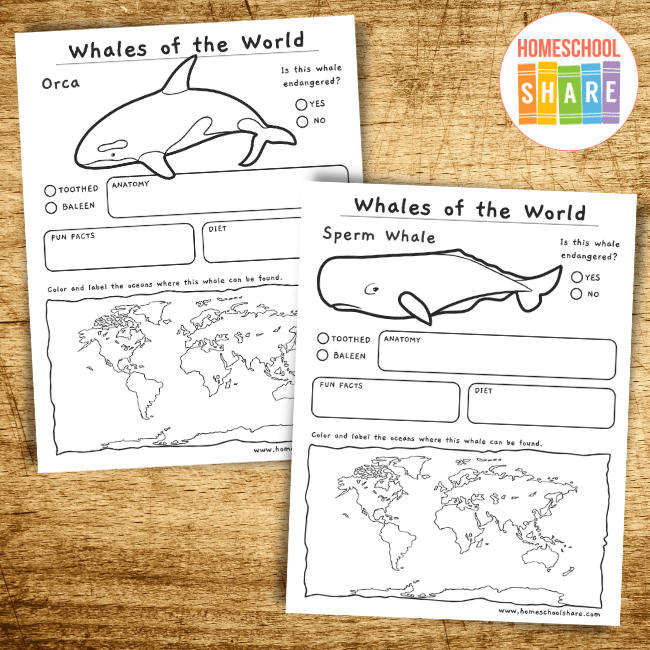 This set of printables includes twelve different whales for your students to research:
Bowhead Whale
Blue Whale
Fin Whale
Gray Whale
Humpback Whale
Beluga Whale
Orca (Killer Whale)
Harbor Porpoise
Sperm Whale
Narwhal
Bottlenose Dolphin
Beaked Whale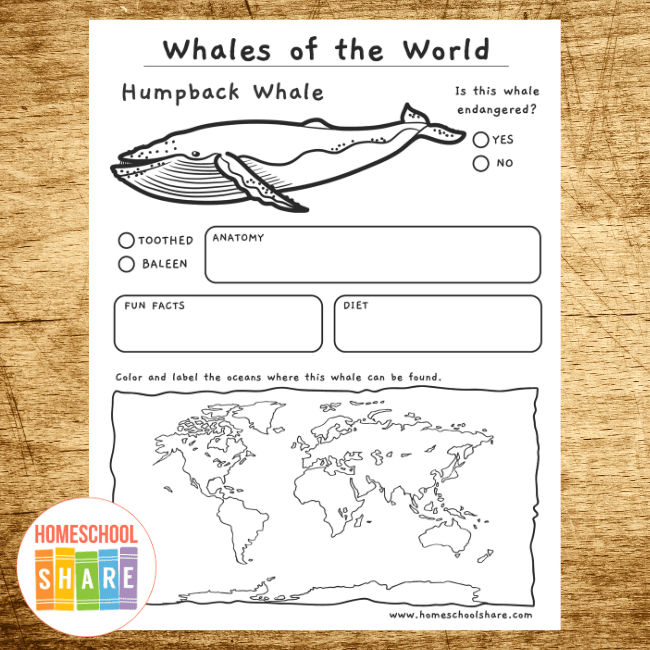 Each worksheet includes prompts for your student. Your student will need to research the following in order to answer the prompts:
Is this whale endangered? (yes or no)
Toothed or Baleen? (check yes or no)
Anatomy (Describe the whale's anatomy.)
Fun Facts (What fun facts did you find while researching this animal?)
Diet (Record what this type of whale eats.)
Color and label the oceans where this whale can be found.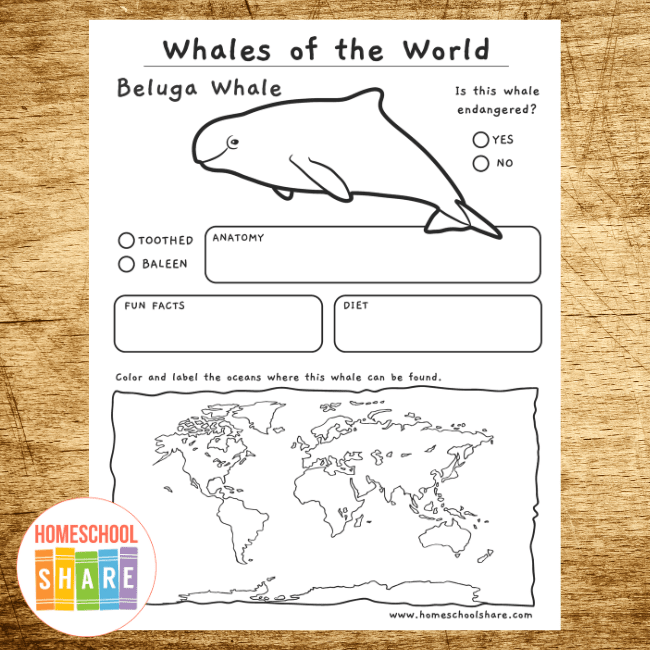 Whale Research
Your student will need to research whales in order to complete the worksheets. You can check out a variety of books about whales at your local library, or you can use reliable websites.
Here are a few recommended websites for your research:
How to Get Started with the Whale Research Worksheets
The whale worksheets are easy to use.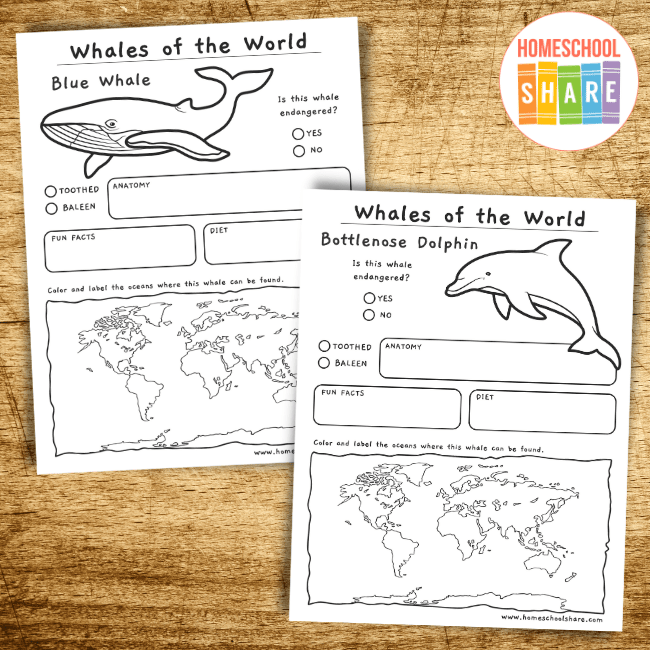 Print the pages you think will interest your student.
Grab some books from the library or show your student how to use reliable websites for research.
Let your student complete the pages.
Three-hole punch the pages and add them to a folder or binder to create a Whale Notebook–a portfolio your student will be proud to display and show off!
Grab Your Free Printable Whale Worksheets
Use the form below to subscribe to the newsletter. Once you confirm, you'll receive an email with the link to the research pages. If you are already confirmed, simply enter your email address below, and you will receive an email with the link.
Learn More About Whales
If your student wants to learn more, try one of these resources: