Affiliate Disclaimer
We sometimes use affiliate links in our content. This won't cost you anything, but it helps us to keep the site running. Thanks for your support.
Are you diving in to a desert habitat study? Try these desert animal activities for kids!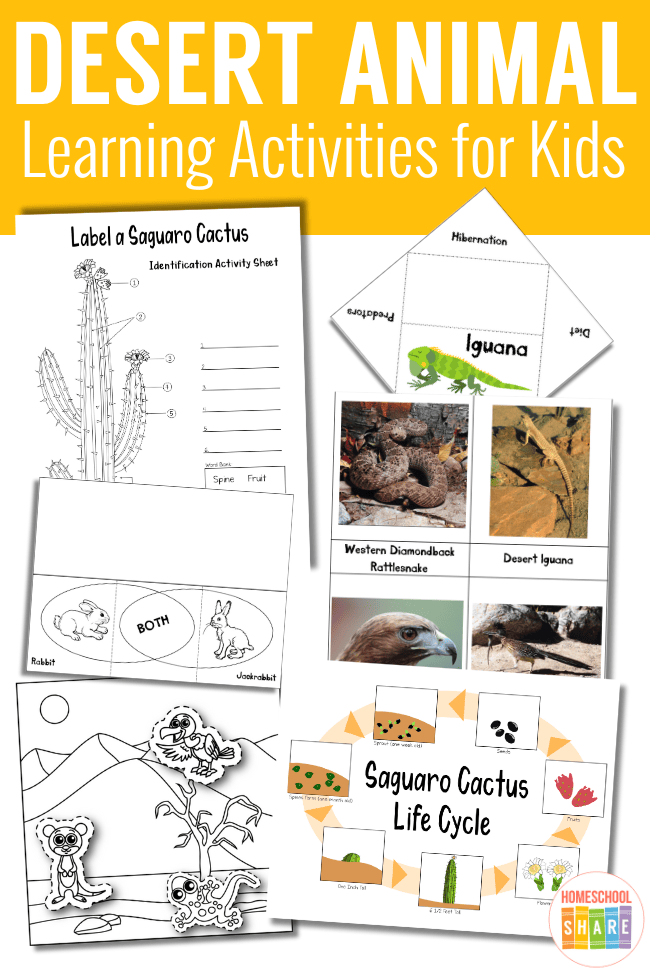 Desert Animals Lapbook
This Desert Animal Lapbook study provides gobs of desert animal activities and opportunities to learn. Your student will learn about a variety of animals–coyotes, rattlesnakes, jackrabbits, tarantulas, red-tailed hawks, iguanas, roadrunners, scorpions, and gila monsters!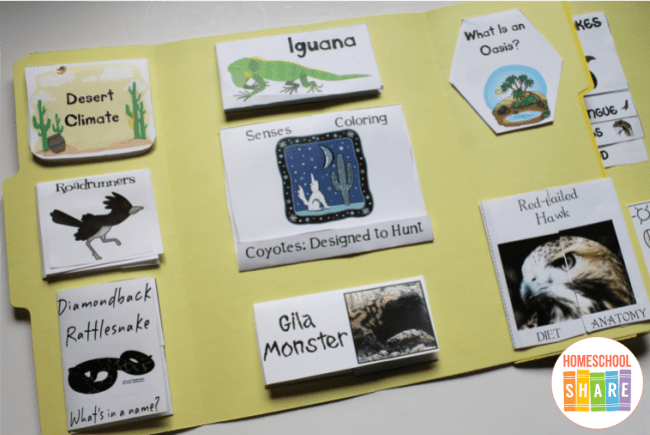 You can find more printables for scorpions here: Arthropods Study.
You can find more printables for snakes here: Snakes Lapbook.
Desert Animal Lapbooks
Animals are a great way to spark interest about a habitat. Snag one of our free animal lapbooks and learn all about amazing desert creatures.
Camel Lapbook
A popular desert animal is the camel. Grab our Camel Lapbook and learn all about the diet, personality, and unique anatomy of the camel.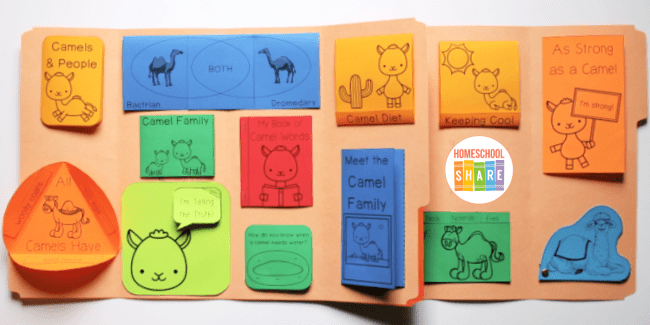 Lizards Lapbook
You'll find gobs of lizards living in a desert habitat. Learn more about these reptiles with our Lizards Lapbook.
Learn even more about lizards with these Lizards of the World worksheets.
Meerkat Lapbook
Meerkats are fascinating animals, and your student can learn all about them with our Meerkat Lapbook. This is a great lapbook to pair with our Meerkat Mail activities.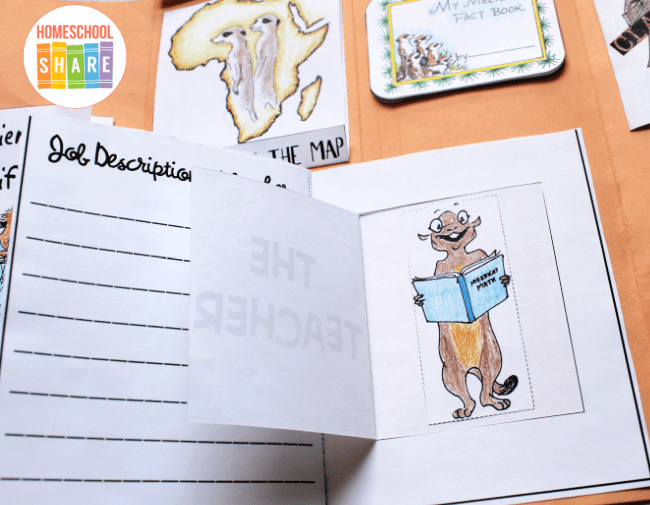 Desert Unit Studies
In addition to the animal lapbooks, we also have a few literature based unit studies that are set in the desert. You can pick and choose the lessons to use with your students, or you could just read these amazing stories to them.
Alejandro's Gift
This wonderful story tells the tale of Alejandro's gift to the desert animals and the gift he receives in return. The unit study lessons and activities will help your student learn more about the desert and desert animals.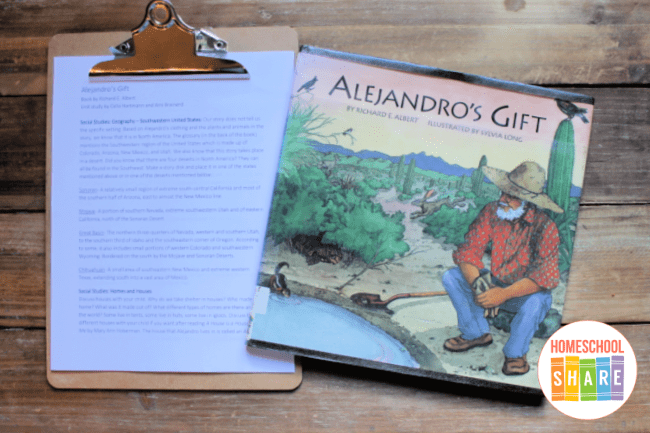 Cactus Hotel
These Cactus Hotel activities and lessons include several printables to learn about the life cycle and design of the Saguaro Cactus. Your student will also learn why this cactus is an important part of the desert habitat (hint: animals depend on it!).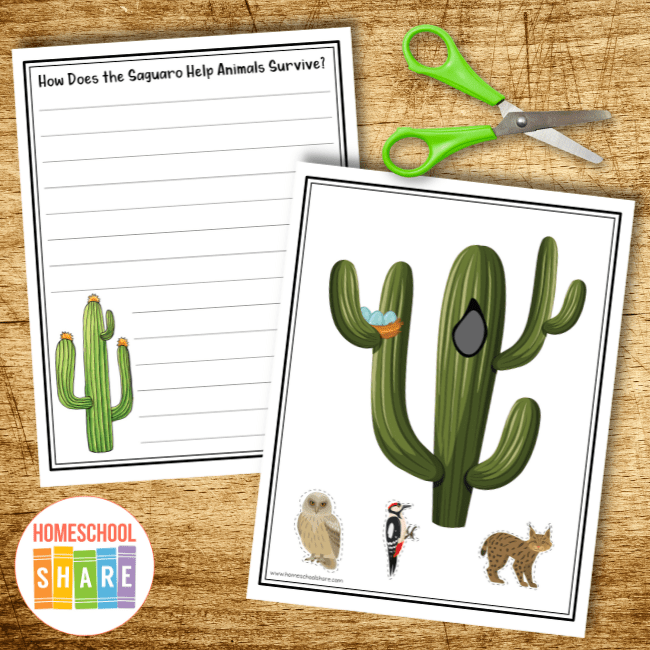 Meerkat Mail
If you need a big dose of fun, try this story. It relays the adventures of Sunny Meerkat and his travels. Our Meerkat Mail activities and lessons will provide your students will lots of hands-on learning experiences.
Desert Books for Kids
Add some of these fantastic desert books for kids to your study.
More Desert Animals Activities
You can find some extra engaging resources for your desert unit study in the Tip-Top Printables Shop.
Desert Habitat Create-a-Scene
This simple, hands-on project would be a fantastic way to kick off your desert unit study. Learn more here.
Desert Animals Fact Fan
This engaging research project is perfect for an animal-loving student. The fact fan is a great way to present and review what your student has learned about desert animals.
Desert Animals Printable Book
If you have an early learning tagging along for your desert animals unit study, snag this desert animals emergent reader.