Affiliate Disclaimer
We sometimes use affiliate links in our content. This won't cost you anything, but it helps us to keep the site running. Thanks for your support.
Your scientist will love learning all about the elements with our free Periodic Table Lapbook.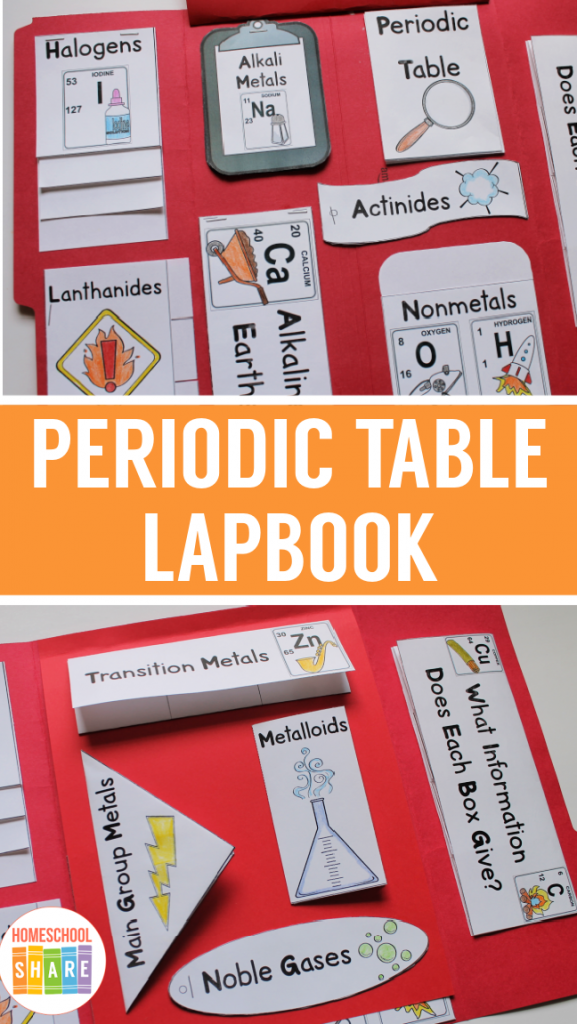 In order to complete this free Periodic Table Lapbook, you will need to have the book, Fizz, Bubble, & Flash by Anita Brandolini. It contains all the information your student will need to complete the Periodic Table lapbook. To get the most out of the book, it would be best to read through it and do some of the experiments and then complete the lapbook as a final activity. This could be a long unit (up to a semester in length) depending on how fast you move through the book.
Thanks to Debbie Palmer for creating the original Periodic Table Lapbook for Homeschool Share.
Periodic Table Lapbook Printables
The file includes the following mini-books for your Periodic Table lapbook:
The Periodic Table Simple Fold
What Information Does Each Box Give? Side by Side
Alkali Metals Clipboards
Alkaline Earths Tab Book
Main Group Metals Envelope Fold
Metalloids Tri-fold
Nonmetals Pocket
Noble Gases Fan Book
Transition Metals Flap Book
Lanthanides Tab Book
Actinides Fan Book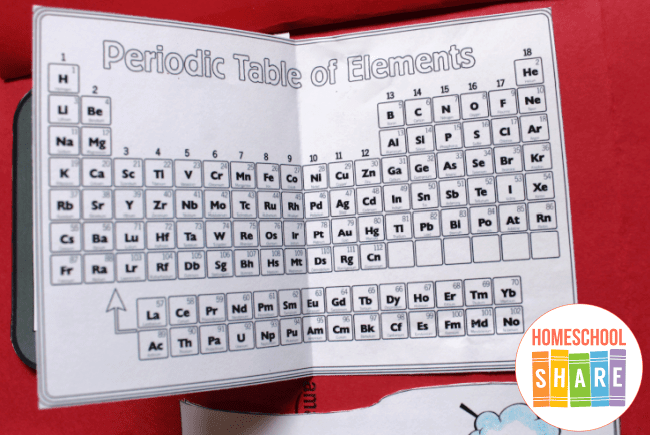 How to Get Started with Your Periodic Table Lapbook
Follow these simple instructions to get started with the lapbook.
Buy Fizz, Bubble, & Flash by Anita Brandolini or check it out from your local library. The book is currently out of print, but you might be able to use your library's interlibrary loan program in order to obtain a copy.
Print the lapbook.
Choose and prepare the mini-books you want to use with your student.
Enjoy reading and learning all about chemistry with the Periodic Table lapbook!
Lapbook Example
This sample lapbook was made with one file folder and a piece of cardstock taped the center section to form a flap.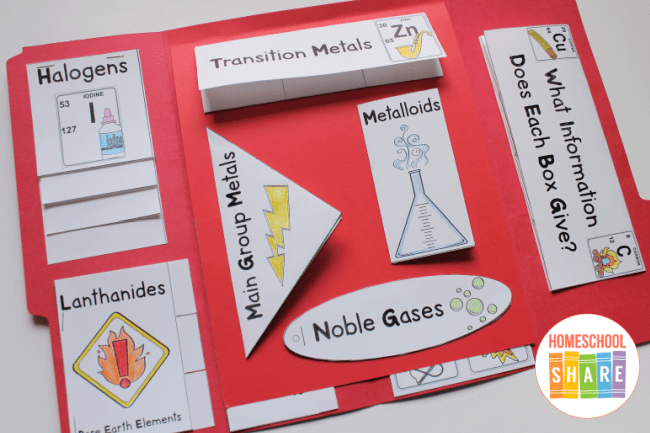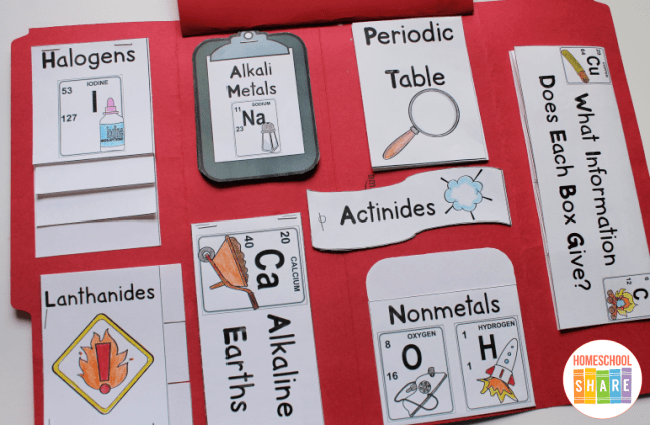 Grab Your Free Periodic Table Lapbook
Use the form below to subscribe to the newsletter. Once you confirm, you'll receive an email with the link to the lapbook. If you are already confirmed, simply enter your name and email address below, and you will receive an email with the link.
Explore More Science Lapbooks
If you are looking for more science unit studies and lapbooks, try some of these: