Affiliate Disclaimer
We sometimes use affiliate links in our content. This won't cost you anything, but it helps us to keep the site running. Thanks for your support.
It's time to head to the northwest corner of Africa to study Morocco. Grab our free Morocco Lapbook and get started.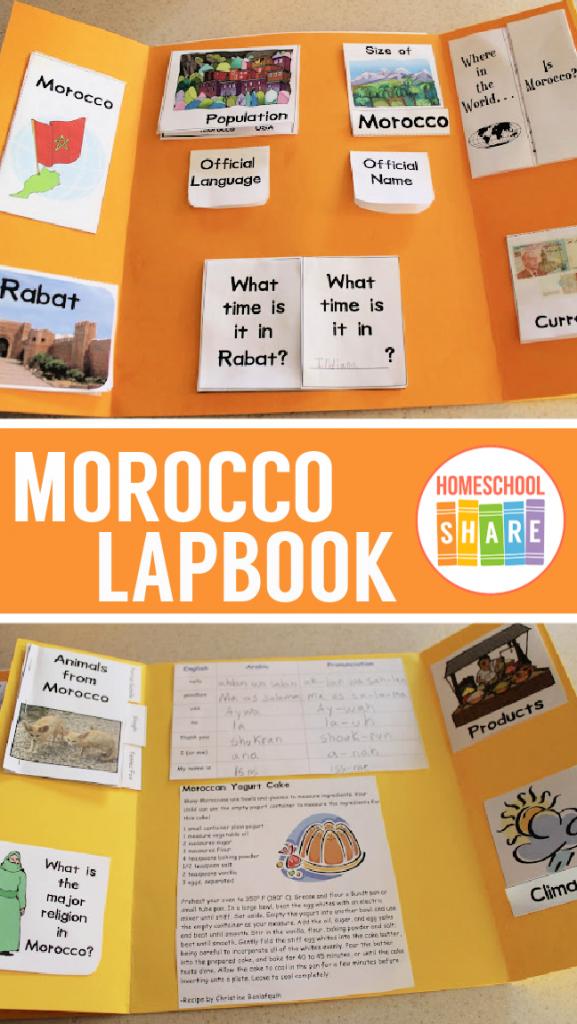 Morocco Lapbook Information
Official Name: Kingdom of Morocco
Size: 172,414 square miles
Capital: Rabat
Official Language: Arabic
Religion: Almost all Moroccans follow Islam. Minority religions include Christianity, Judaism, and Bahaism.
Products
Morocco produces barley, wheat, citrus, vegetables, olives, spices, nuts, livestock, and wine.
Currency: Dirham
Climate: Morocco has mild, wet winters and hot, dry summers along the coast.
Population: For current information, use this website: Population of Countries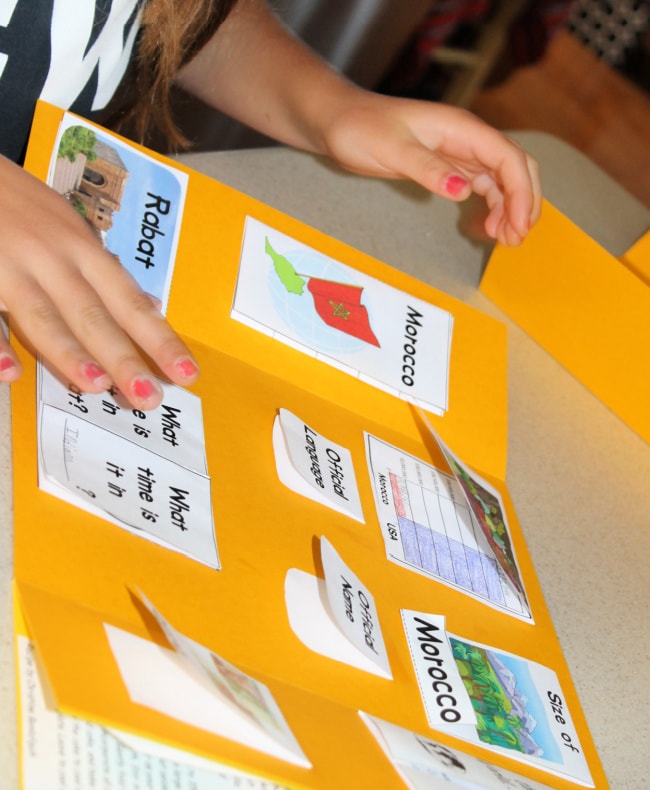 Comparing Times: To compare the time in the capital city to the time where you live, use this website: The World Clock
People of Morocco:
The Sahrawi, or Saharawi people, live in the oases of the Sahara Desert. Many farm cattle, but others are craftsmen (pottery, needlework, and woodworking).
The Berber people live in small villages in and around the Atlas and Anti Atlas Mountains. They raise livestock or farm. They value hard work.
The Bedouin people used to be nomadic, but many have settled into urban areas. They farm and herd camels or cattle. Music and poetry are important to these people. They enjoy tea and serve it at festivals.
Rabat: Your student will need to research the capital city in order to complete this mini-book.
Animals in Morocco: Your student will need to research the animals in order to write facts on the pages of the tab book.
Native Lingo: Here are a few phrases in Arabic.
Hello = Ahlan wa sahlan
Goodbye = Ma as salama
Yes = Aywa
No = La
Thank you = Shukran
I (or me) = Ana
My name is = Ismi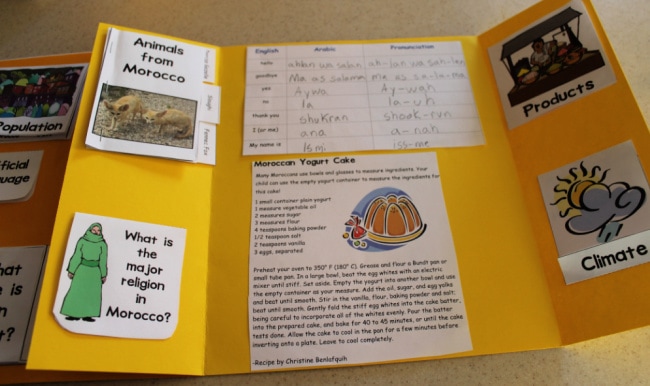 Make a Salt Dough Map: Add to your Morocco study by making a salt dough map of Morocco.

National Geographic Site: National Geographic has an amazing Morocco site for your student to explore.
Morocco Craft: Make a good luck hand.
How to Get Started with Your Morocco Lapbook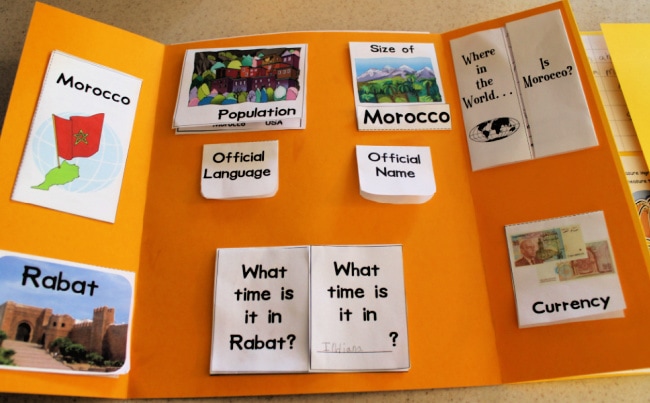 Follow these simple instructions to get started with the Morocco Lapbook.
If you want, go to your local library and check out books about Morocco. Children Just Like Me includes a profile for Bassma, a child living in Morocco.
Print the Morocco Lapbook.
Choose and prepare the lapbook mini-books you want to use with your student.
Enjoy a week of reading and learning all about Morocco.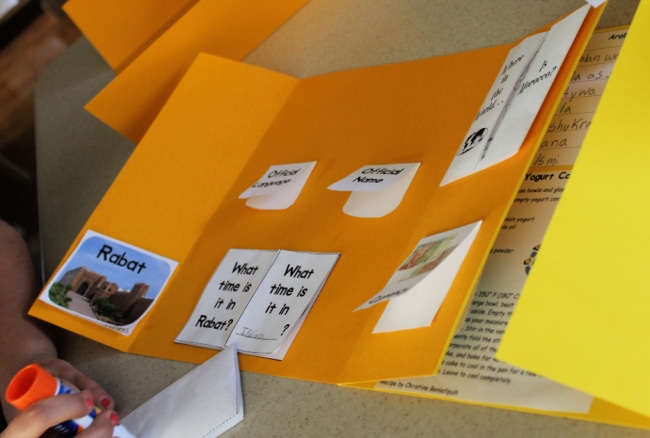 Download Your Morocco Lapbook
Simply click the image below to access your free Morocco Lapbook.
Explore Our Africa Resources
We have lots of lapbooks for countries in Africa.