Affiliate Disclaimer
We sometimes use affiliate links in our content. This won't cost you anything, but it helps us to keep the site running. Thanks for your support.
Travel around the world in search of famous landmarks with our free landmark worksheets.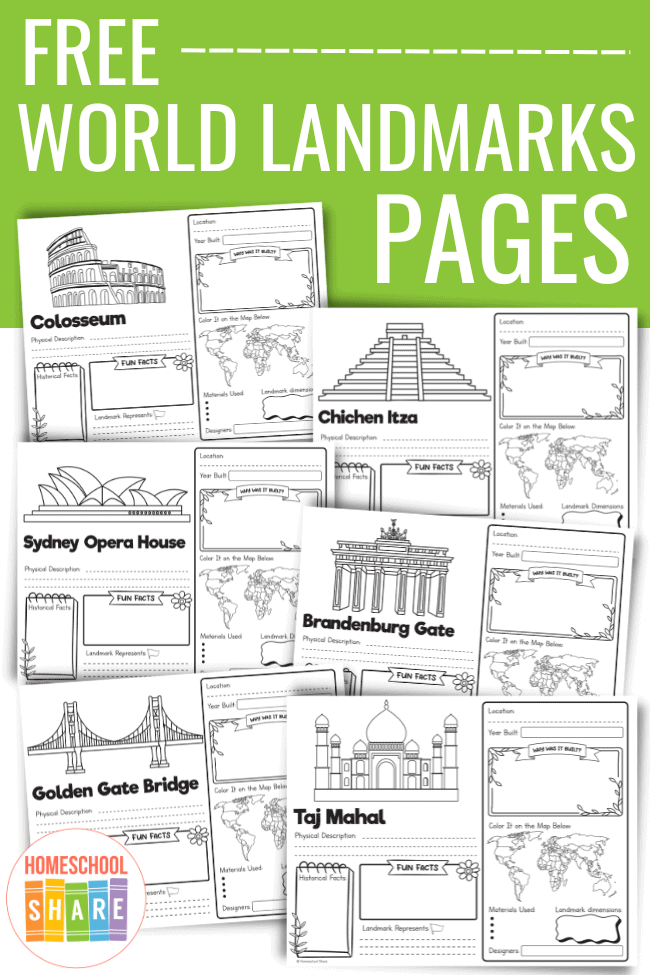 What's Included in the World Landmark Worksheets Set?
Several landmarks are featured in this set of 22 activity pages. Your student can travel the globe and learn more about any of the following:
Alcatraz Island
Angkor Wat
Big Ben
Brandenburg Gate
Buckingham Palace
Chichen Itza
Christ the Redeemer Statue
The Colosseum
Eiffel Tower
Golden Gate Bridge
Great Sphinx
Great Wall of China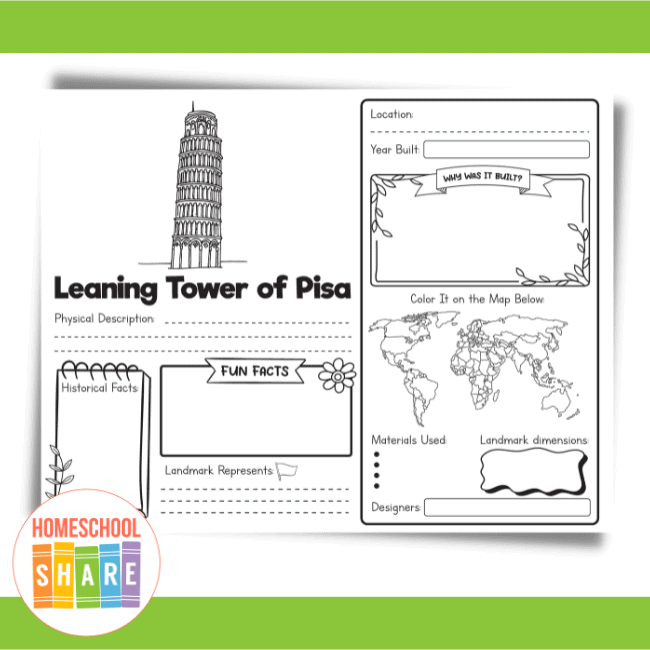 Leaning Tower of Pisa
Machu Picchu
Notre Dame Cathedral
Parthenon
Pyramids of Giza
Statues on Easter Island
Stonehenge
Taj Mahal
Tower Bridge
Landmark Worksheets Activities
Each page includes a set of prompts to help your student focus during the research process.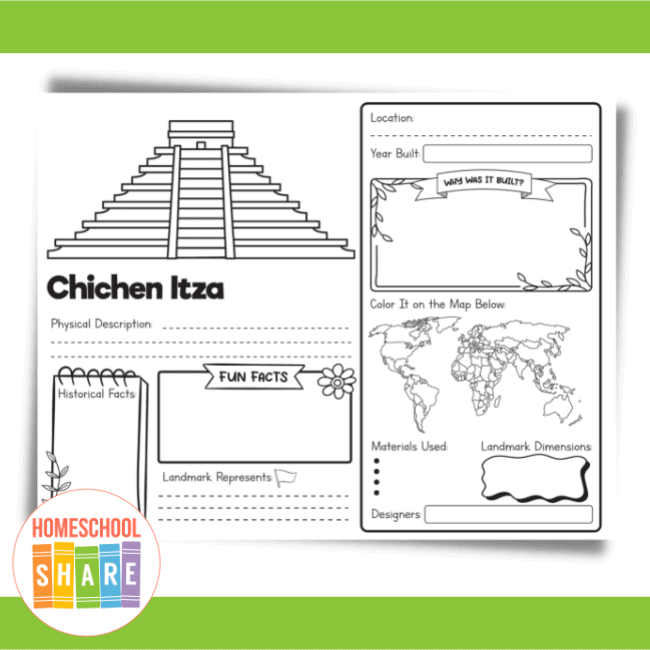 Your student will:
color the world famous landmark
write a physical description for the landmark
record historical facts and fun facts
write what the landmark represents (or symbolizes)
record the location of the landmark, the year it was built (if the year is known), and the designer(s)
research and record why it was built
color the location on the world map
list the materials used
record the landmark dimensions
Famous Landmark Research
Your student will need to research in order to complete the notebook pages. You can check out a variety of books about famous world landmarks at your local library, or you can use reliable websites.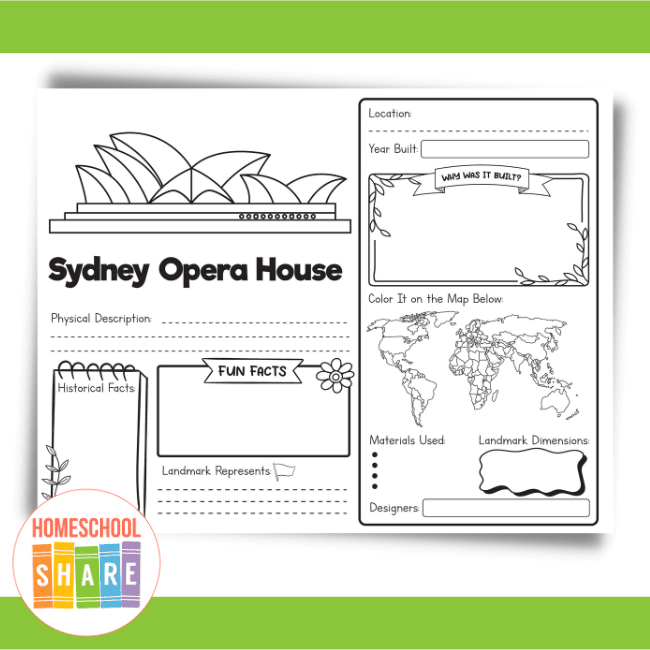 Here are a few recommended websites for your famous landmark research:
How to Get Started with the Famous World Landmark Activity Pages
It's simple to use the world landmark pages.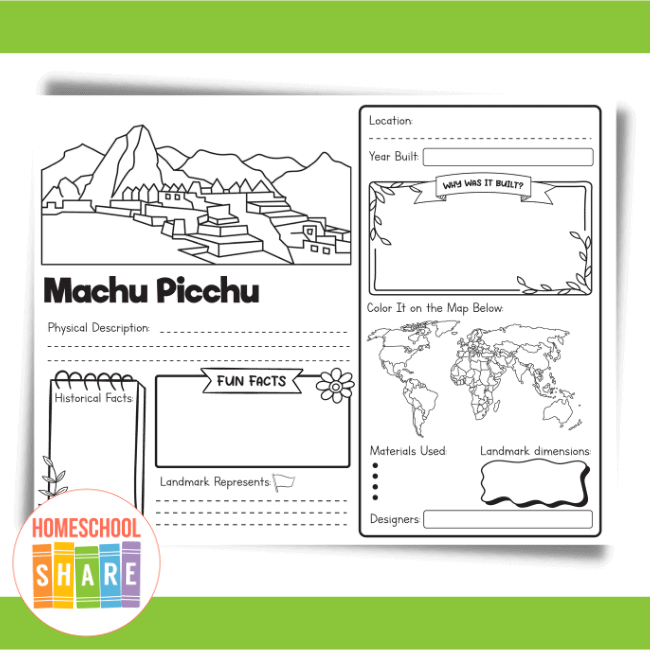 Let your student choose one of the landmarks to research.
Grab some relevant books from the library or show your student how to use reliable websites for research.
Let your student complete the pages.
Three-hole punch the pages and add them to a folder or binder to create a Famous World Landmarks Notebook–a portfolio your student will be proud to display and show off!
Grab the Famous Landmarks Printable Worksheets
Use the form below to subscribe to the newsletter. Once you confirm, you'll receive an email with the link to the famous world landmark printables. If you are already confirmed, simply enter your email address below, and you will receive an email with the link.
More History and Geography Printables
Are you looking for more engaging social studies activities for your students? Try these: