Affiliate Disclaimer
We sometimes use affiliate links in our content. This won't cost you anything, but it helps us to keep the site running. Thanks for your support.
Explore, adventure, and travel around the world with our free Explorers Notebook.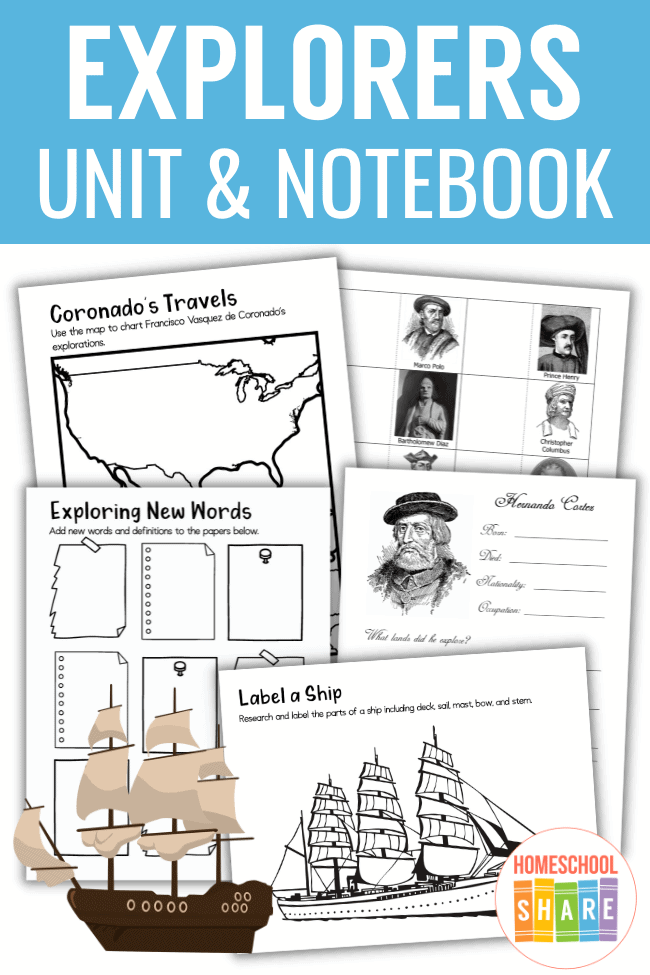 This study is written for upper elementary students and gives them a checklist for each day. You don't even need to write a lesson plan! Just gather the books, print the notebook, and let your student get to work–reading, researching, and compiling an Explorers Notebook.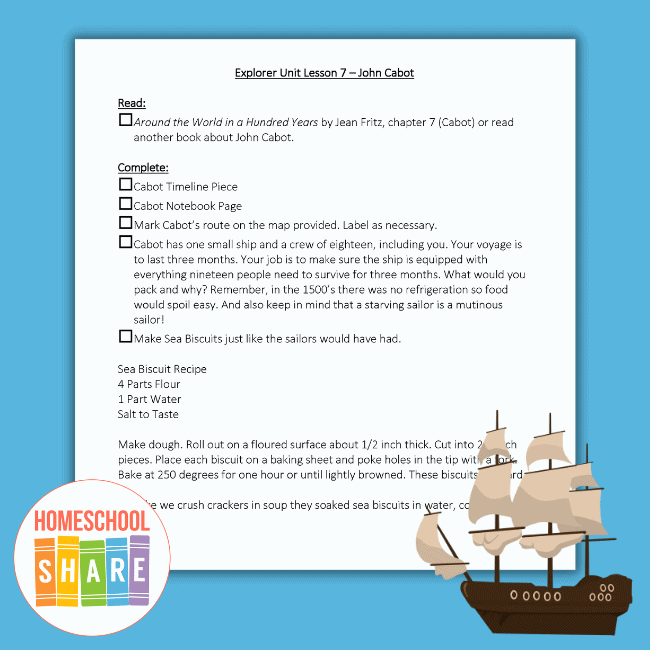 Thanks to Wende for contributing the Explorers Notebook to Homeschool Share.
Library List for the Explorers Unit & Notebook
The core book for this study of explorers is Around the World in a Hundred Years by Jean Fritz. This book is controversial, so please preview it before deciding to use it. Alternatively, you could use other explorer books you find at your local library.
Explorers Included in the Explorers Notebook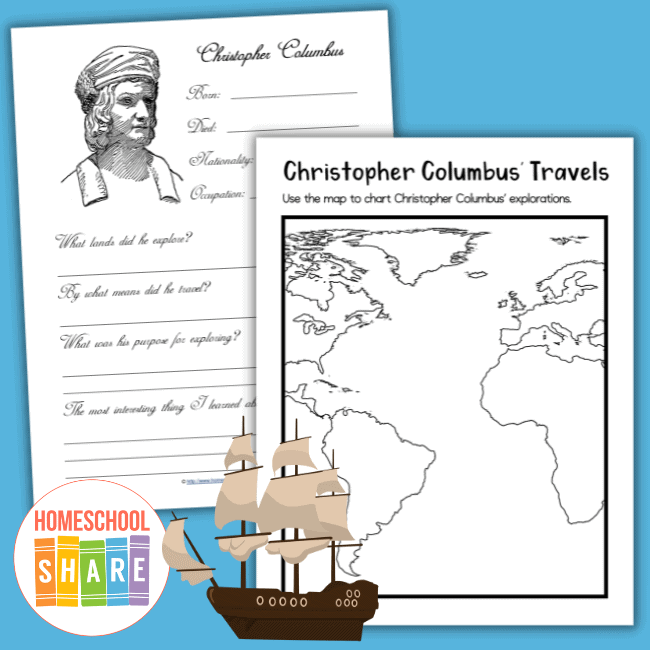 Throughout the course of this study, your student will be introduced to thirteen different explorers:
Marco Polo
Prince Henry (Henry the Navigator)
Bartholomew Diaz
Christopher Columbus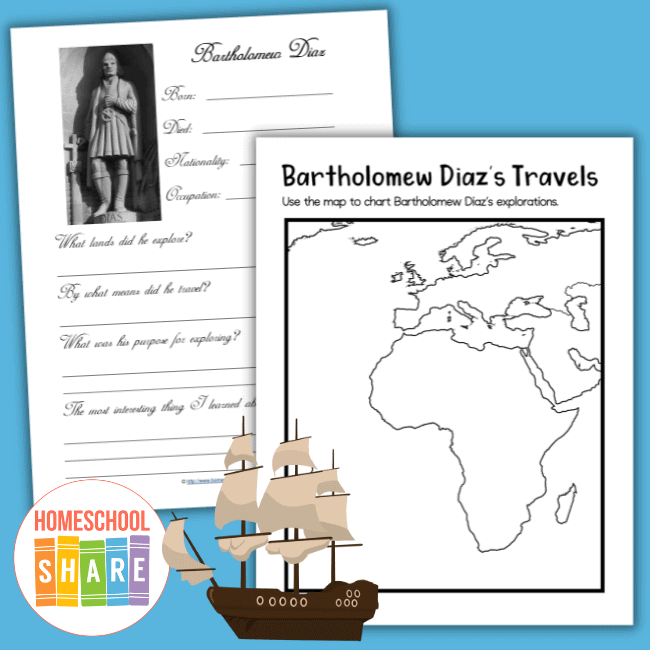 Vasco da Gama
Pedro Cabral
John Cabot
Amerigo Vespucci
Ponce de Leon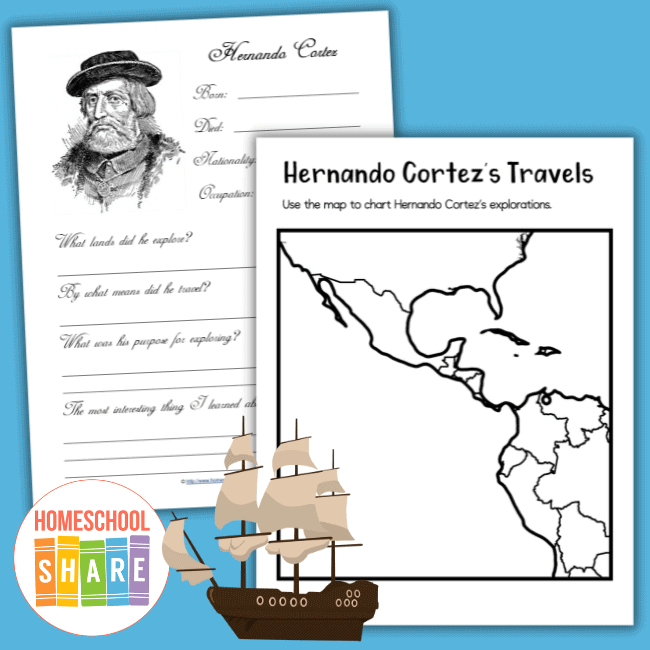 Vasco Nunez de Balboa
Ferdinand Magellan
Hernando Cortez
Francisco Vasquez de Coronado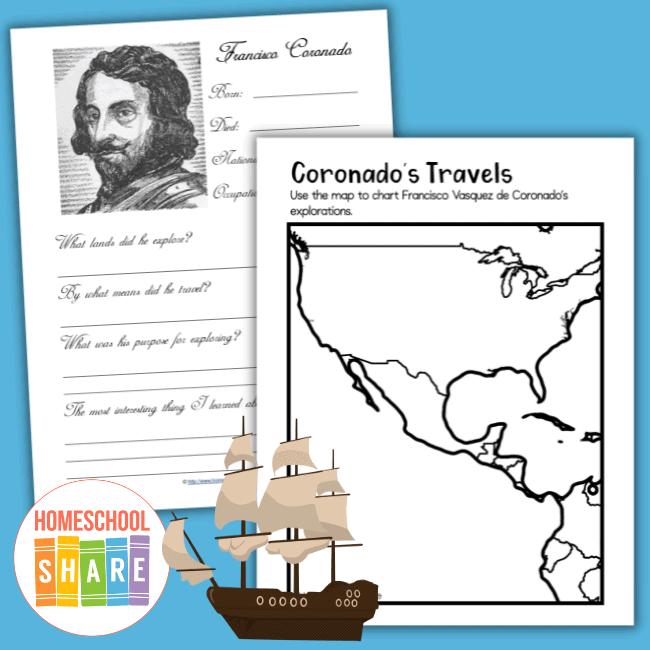 Printables Included in the Explorers Notebook
This notebook includes 28 printable pages.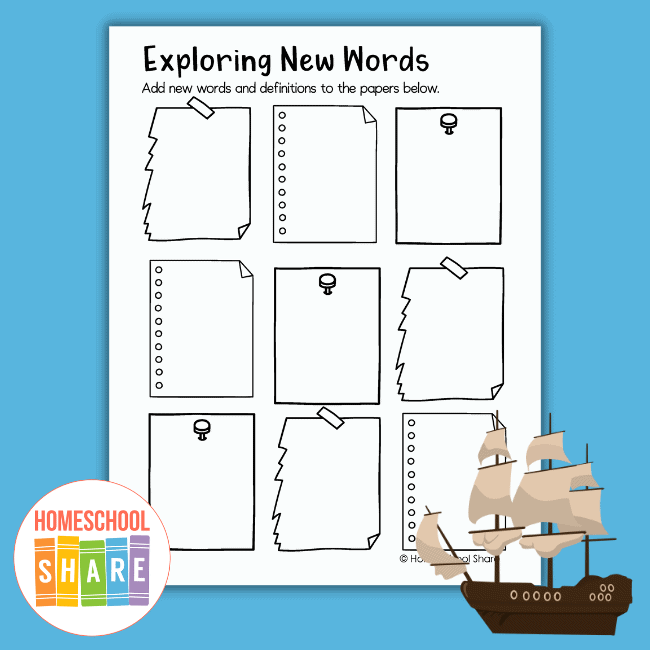 A notebook page for each explorer. Your student will need to record birth date, death date, nationality, occupation, transportation used, lands explored, purpose for exploring, and an interesting fact.
A map page is provided for each explorer. Your student can chart and label the travels of each explorer on appropriate maps provided.
An "Exploring New Words" page is provided for your student to write vocabulary words and definitions as directed in the instructions for each week.
Diagram of a Ship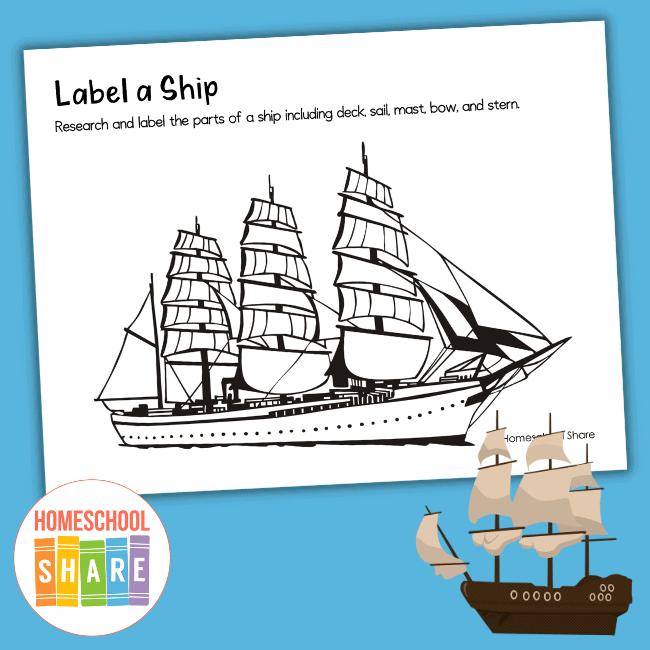 It also includes timeline pieces (if you would like for your student to create a timeline).
Get Your Free Explorers Unit & Notebook
Use the form below to subscribe to the newsletter. Once you confirm, you'll receive an email with the link to the free printable study. If you are already confirmed, simply enter your name and email address below, and you will receive an email with the link.
More Unit Studies and Printables for Your Students
If your student enjoys this Explorers Unit, try some of these: