Affiliate Disclaimer
We sometimes use affiliate links in our content. This won't cost you anything, but it helps us to keep the site running. Thanks for your support.
Learn more about U. S. history with our printable American Symbols Book. This free booklet will provide ample discussion opportunities with your students. You can discuss symbols, liberty, various Presidents, and more as you work your way through the book.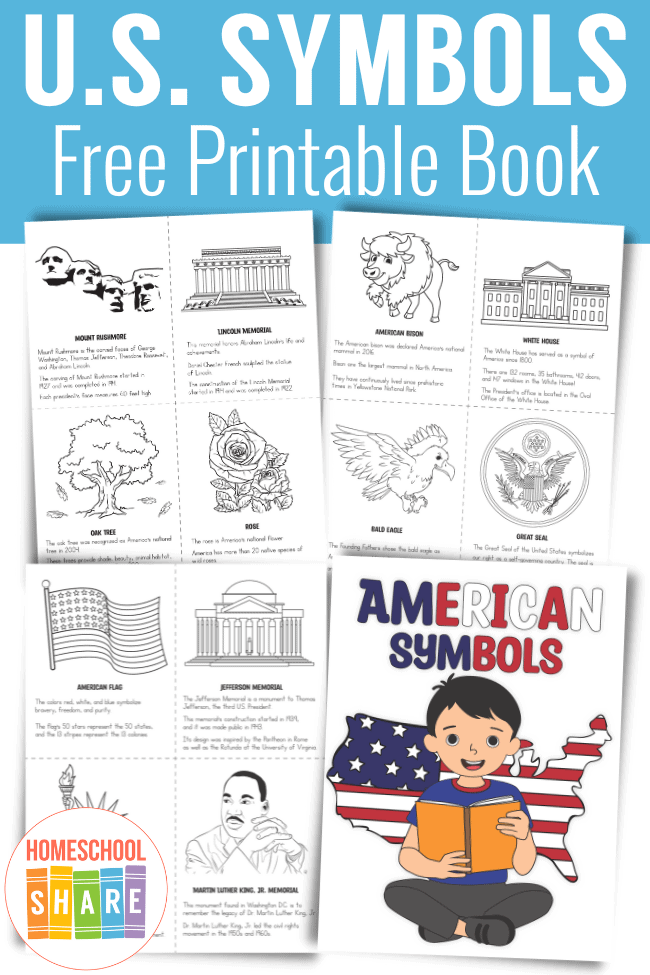 What's Included in the American Symbols Book?
This printable booklet includes two different options. The first option has information about each symbol.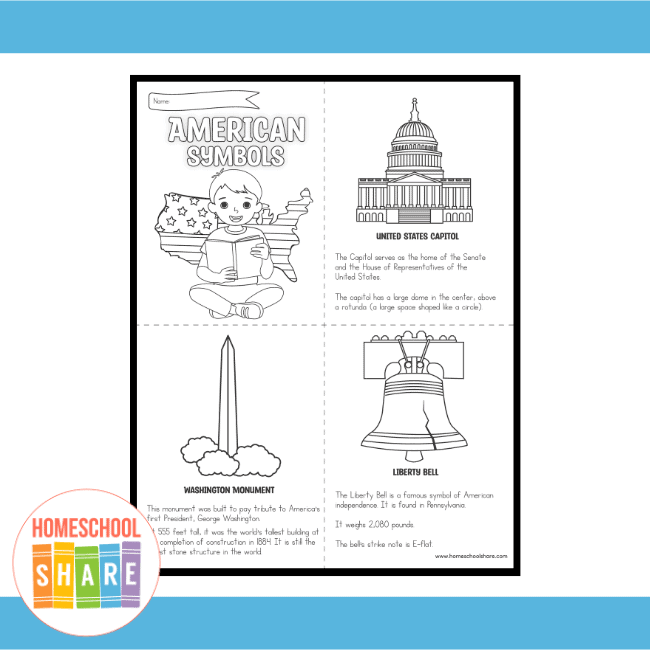 The second option includes a lined space for an older student to research and write information about the symbol.
Both options have images for your student to color.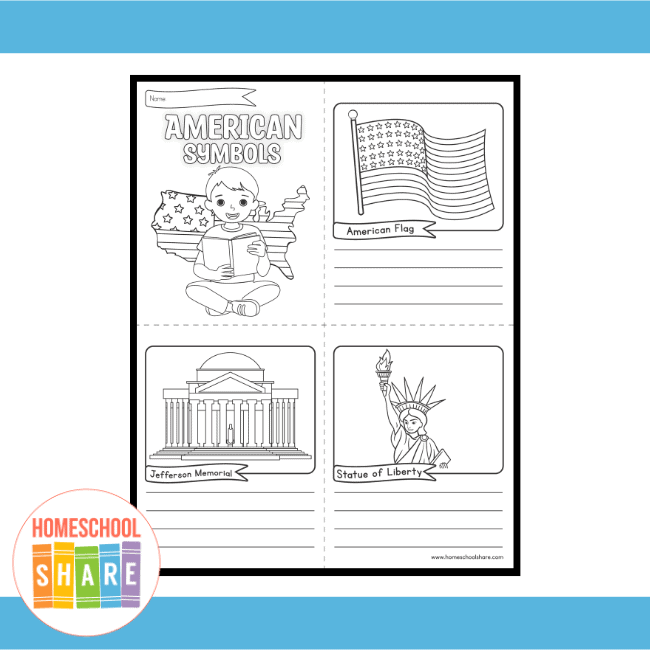 U.S. Symbols in the Book
The book includes a page for each of the following fifteen United States symbols:
American Flag
Jefferson Memorial
Statue of Liberty
Great Seal
Bald Eagle
Dr. Martin Luther King Jr. Memorial
Bison
U.S. Capitol
Liberty Bell
Mount Rushmore
Washington Monument
Oak Tree
Rose
White House
Lincoln Memorial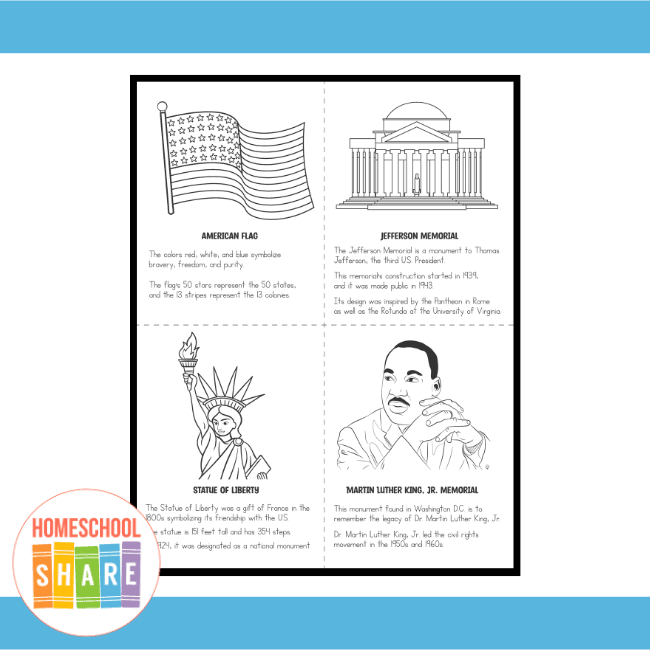 How to Use the American Symbols Booklet
This printable is easy to use.
Gather the supplies you'll need to construct the book: crayons or markers, pencil (if you are using the blank version), scissors, and a stapler.
Read through the information with a young student. Have an older student research and write about each symbol on the lines provided. Time for Kids has some great information.
Color the images on the pages.
Cut out the pages and stack together with cover on top. Staple the book to secure.
If you want to extend the learning, go to your local library and check out books about various symbols such as the American bald eagle, the U.S. Flag, various Presidents, and Washington D.C.
Get Your Free American Symbols Printable Book
Use the form below to subscribe to the newsletter. Once you confirm, you'll receive an email with the link to the printable U.S. Symbols Book. If you are already confirmed, simply enter your email address below, and you will receive an email with the link.
More 4th of July Printables
If you are looking for more ways to learn about United States History and July 4th, try some of these free resources: