Affiliate Disclaimer
We sometimes use affiliate links in our content. This won't cost you anything, but it helps us to keep the site running. Thanks for your support.
Our United States National Parks are amazing places to visit. Your student can explore the beauty of the parks with our free national parks worksheets. These activity pages are perfect to use before or after a visit to a park. If you do get to visit a park, don't forget to ask about the NPS Junior Ranger program–it will add to your learning adventures!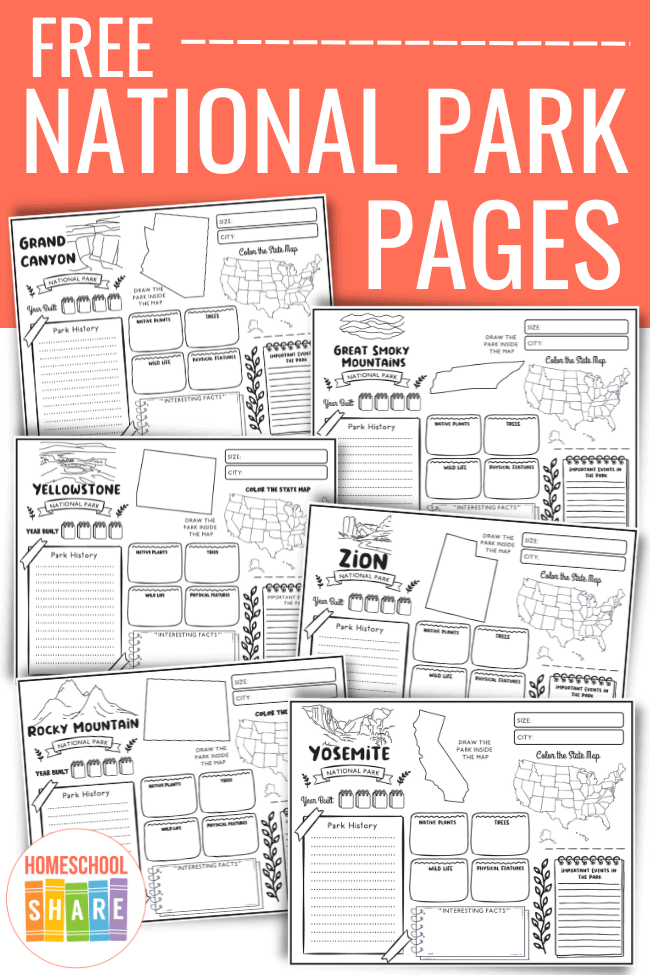 Popular parks such as Glacier National Park, Yellowstone National Park, Yosemite National Park, and Saguaro National Park are all included in this printable set as well as lesser known parks. It includes a total of 63 parks–from Acadia to Zion!
What's Included on the National Parks Printable Worksheets?
Each activity page includes a variety of research and learning opportunities for your student.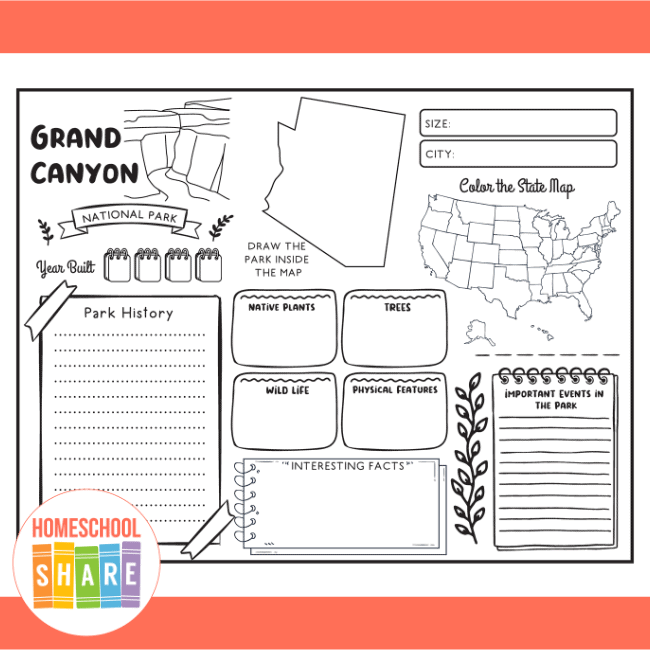 record the year the park was built
list the size of the park
list the city where the park is located
color the state where the park is located (on a United States map)
draw the park's location on the state map
research and write about the park's history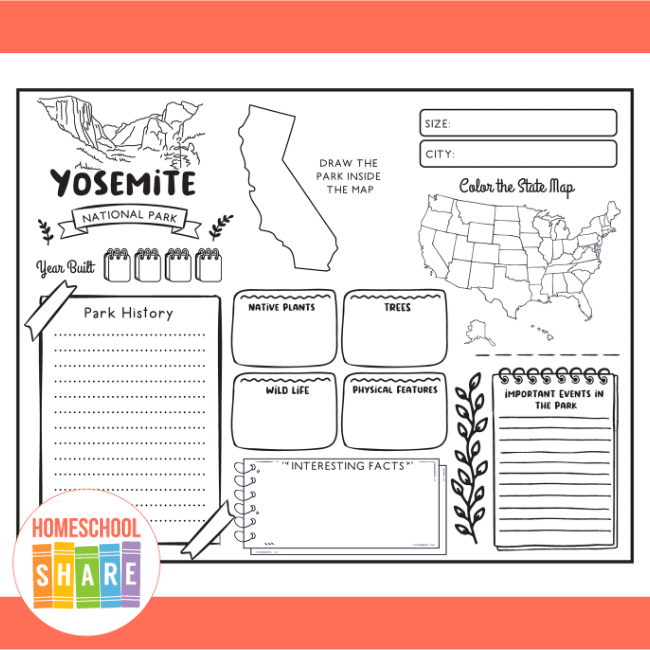 list the native plants
list the native trees
list the wild life found at the park
list the physical features of the park
record interesting facts
record important events that have occurred in the park
image to color (representing the park)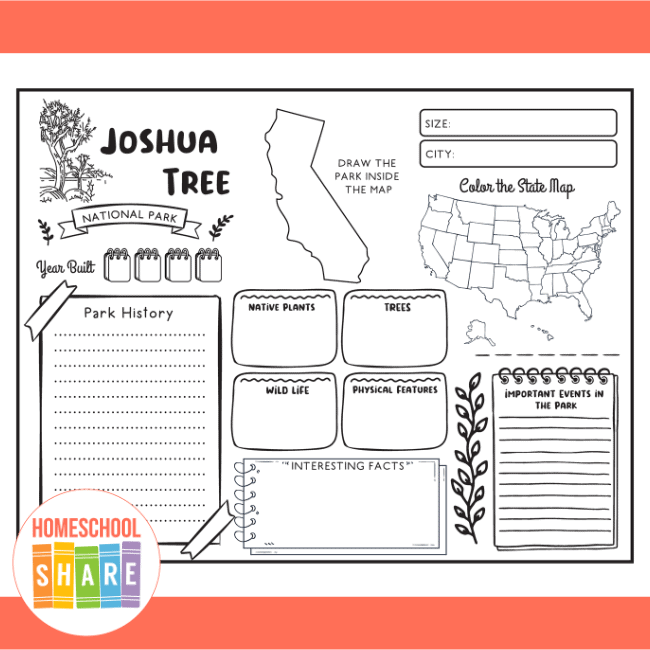 You can use the National Park Service websites as well as library books to complete the research for each activity page. If you visit a park, you can pick up some information about the park to use as well.
How to Use the National Parks Worksheets
These worksheets are easy to add to your lesson plan or social studies activities.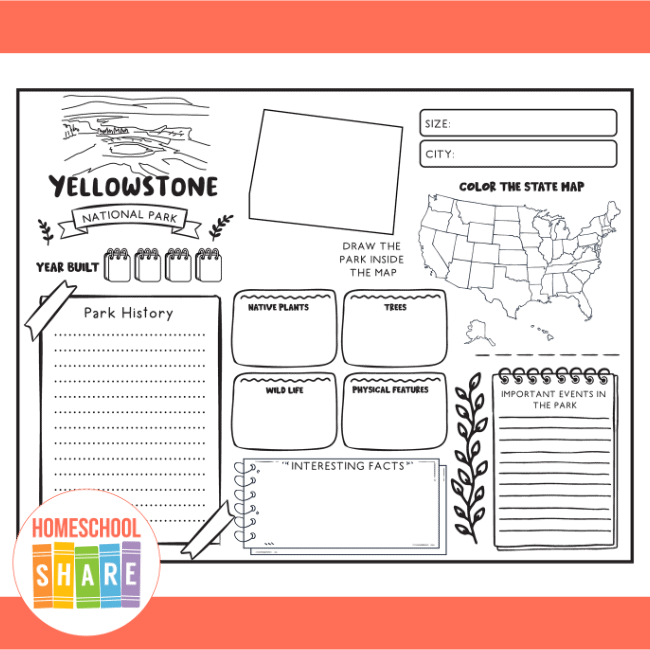 Decide which park you want to research.
Show your student how to find reliable websites and library books about the chosen park.
Print the worksheet(s) you need.
Help your student complete the page.
If your student is going to complete several of the national parks pages, consider using a folder or binder to compile them. This will be a wonderful keepsake or learning portfolio to keep, review, and show off!
Get Your Free National Parks Worksheets
Are you ready to grab your free set of 63 National Parks pages? Use the form below to subscribe to the newsletter. Once you enter your email, you'll receive access to the National Park research pages. If you are already subscribed and confirmed, simply enter your email address below.
Learn More About the United States
Check out these other learning resources for your social studies lessons.