Affiliate Disclaimer
We sometimes use affiliate links in our content. This won't cost you anything, but it helps us to keep the site running. Thanks for your support.
Are you looking for an engaging geography activity? Introduce or review various landforms with this simple set of landforms color by number printables.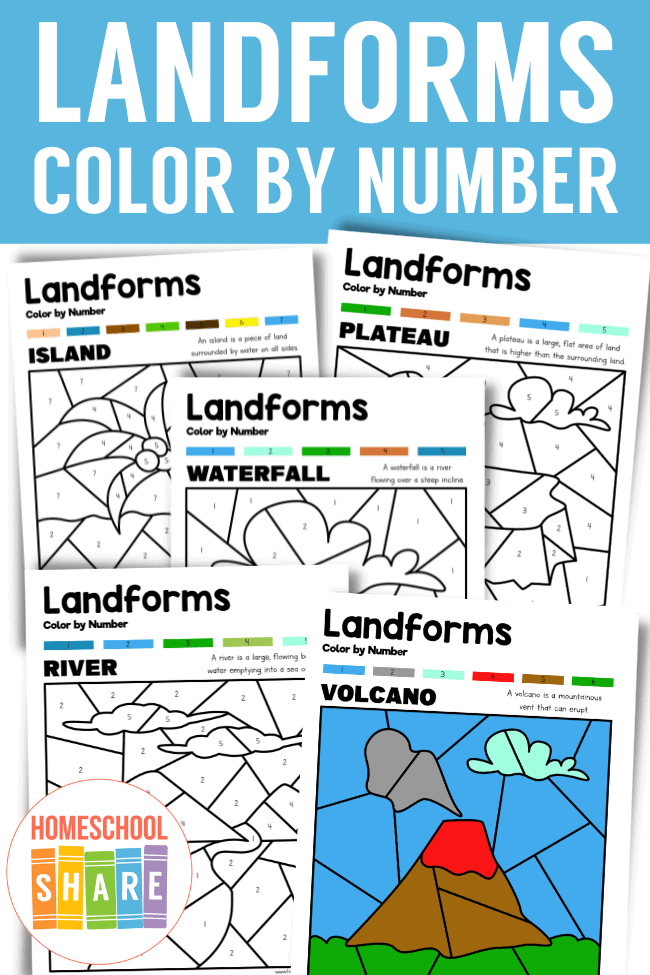 What Is a Landform?
A landform is a naturally-formed feature on the surface of the earth that is part of the terrain. Landform examples include valleys and mountains.
What's Included in the Landform Color by Number Printables?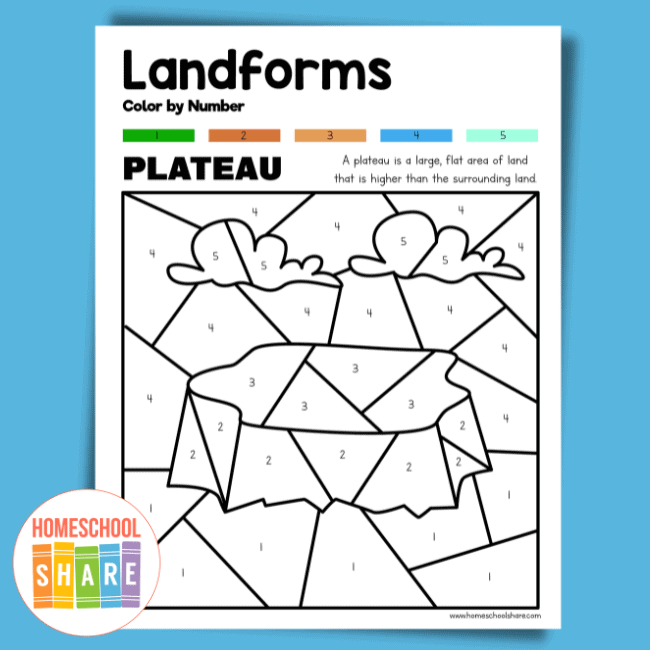 This set of color by number worksheets includes nine different landforms:
volcano (a mountainous vent that can erupt)
hill (rise above the surrounding ground, but are smaller than mountains)
plateau (large, flat area of land that is higher than the surrounding land)
sand dune (mound of loose sand created by wind)
island (a piece of land surrounded by water on all sides)
river (large, flowing body of water emptying into a sea or ocean)
waterfall (river flowing over a steep incline)
plain (a flat area of land with few trees)
mountain (a tall land formation)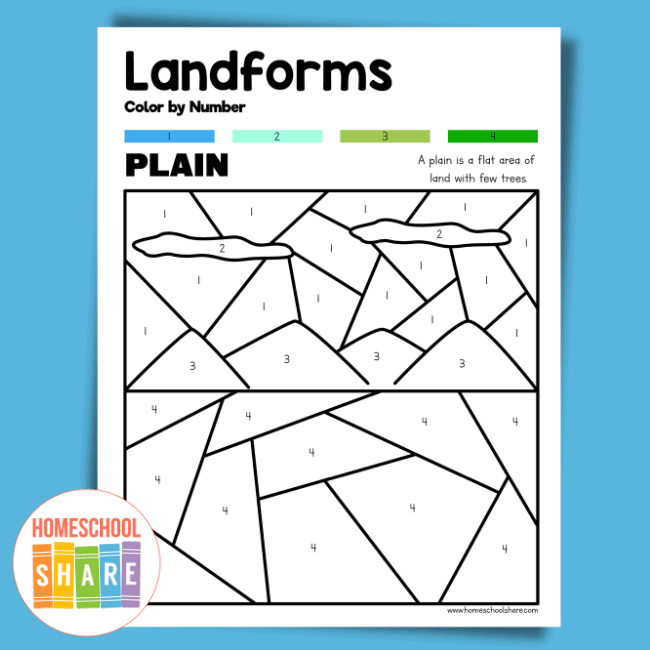 The set also includes an answer key.
If your student wants to learn more about landforms, try this site for more information or check out some books from your local library.
How to Use the Landform Color by Number Printables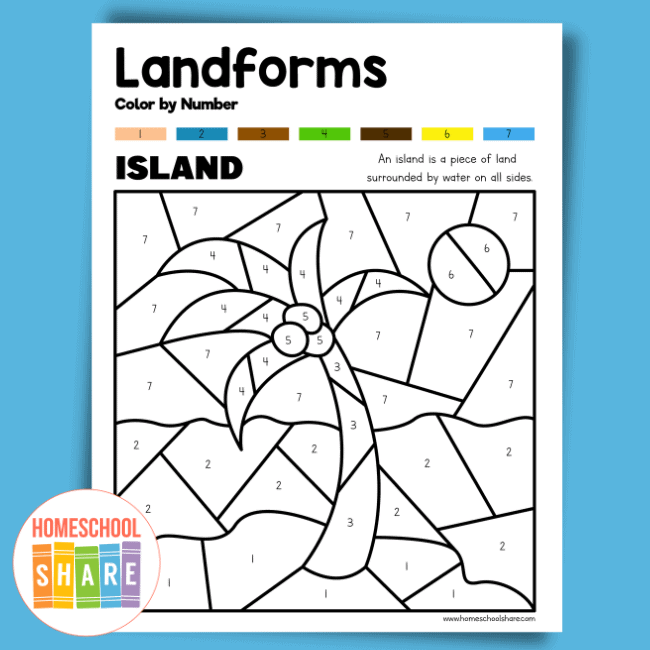 This set of color by number printables is easy to use.
Grab some crayons.
Print the pages you want to use with your student.
Read over the landform and definition. Has your student ever seen this landform before? Where?
Let your student color by number. If necessary, demonstrate how it's done first.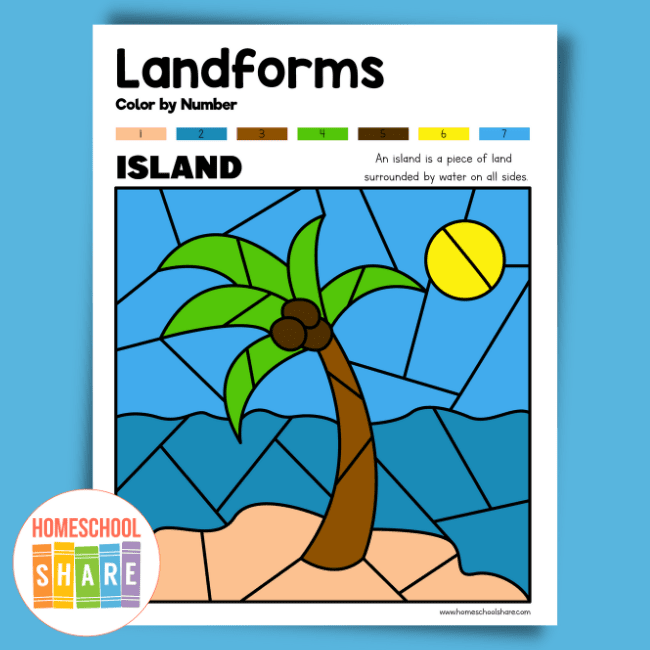 Get Your Free Set of Color by Number Printables
Use the form below to subscribe to the newsletter. Once you confirm, you'll receive an email with the link to the color by number worksheets. If you are already confirmed, simply enter your email address below, and you will receive an email with the link.
More Geography Activities and Printables
Are you looking for more geography lessons and activities? Try some of these resources: