Affiliate Disclaimer
We sometimes use affiliate links in our content. This won't cost you anything, but it helps us to keep the site running. Thanks for your support.
Yes, we have a huge selection of country lapbooks, but maybe we don't have the one you want. What are you going to do?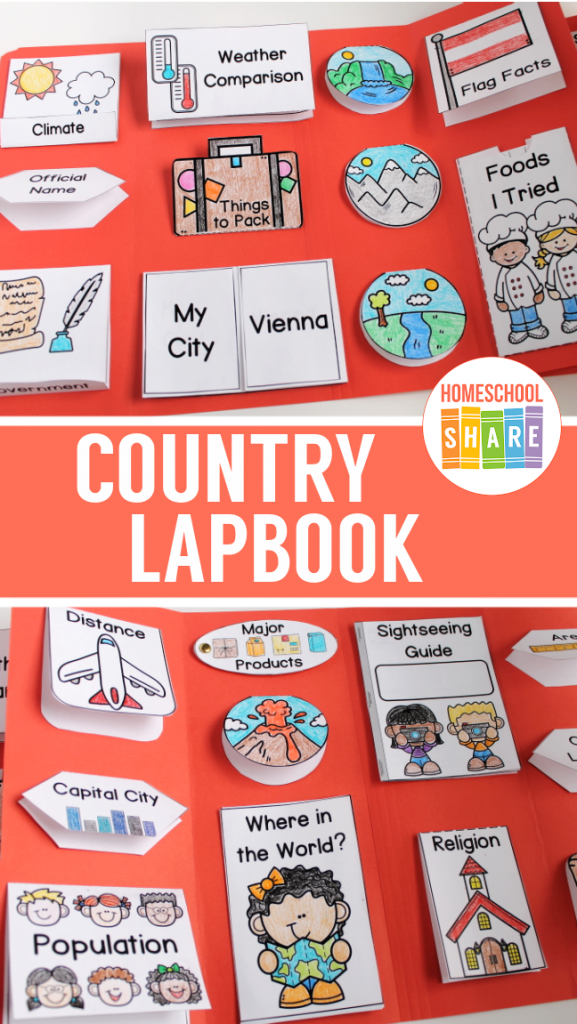 You can head to the Tip-Top Printables Shop and grab this Country Lapbook. The templates found in this lapbook can be used to study ANY country in the world.
What's Included in the Country Lapbook?
These templates are included in this lapbook:
My Country Lapbook Cover Piece
Basic Facts Simple Fold Books (includes four books: official name, capital city, area/size, and official language)
Flag Facts Simple Fold Book
Where in the World? Map Tri-fold Book
Government Matchbook
Climate Matchbook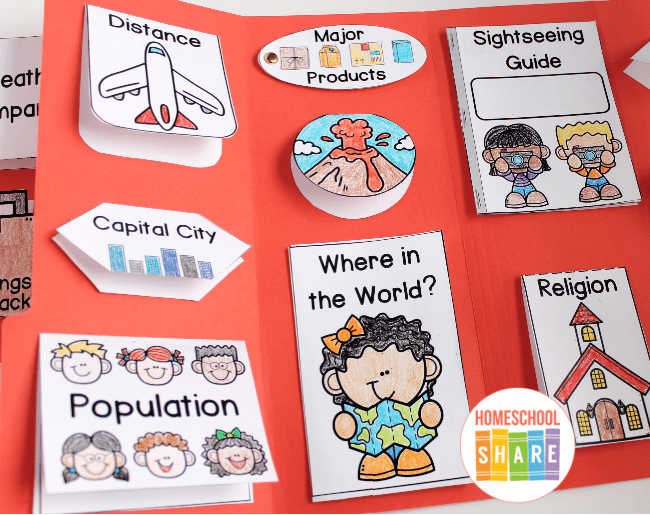 Sightseeing Guide Mini-book
Weather Comparison Accordion Book
Major Products Fan
Population Comparison Simple Fold Book
Distance Simple Fold Book
Landforms Simple Fold Books (includes six books: mountains/highest point, rivers, bordering oceans, volcanoes, waterfalls, and deserts)
Currency Shape Book
Things to Pack Suitcase Shape Book
Foods I Tried Cards and Pocket
Remember, you don't have to include every mini-book in order to have an amazing lapbook. Let your student pick and choose as she researches her chosen country.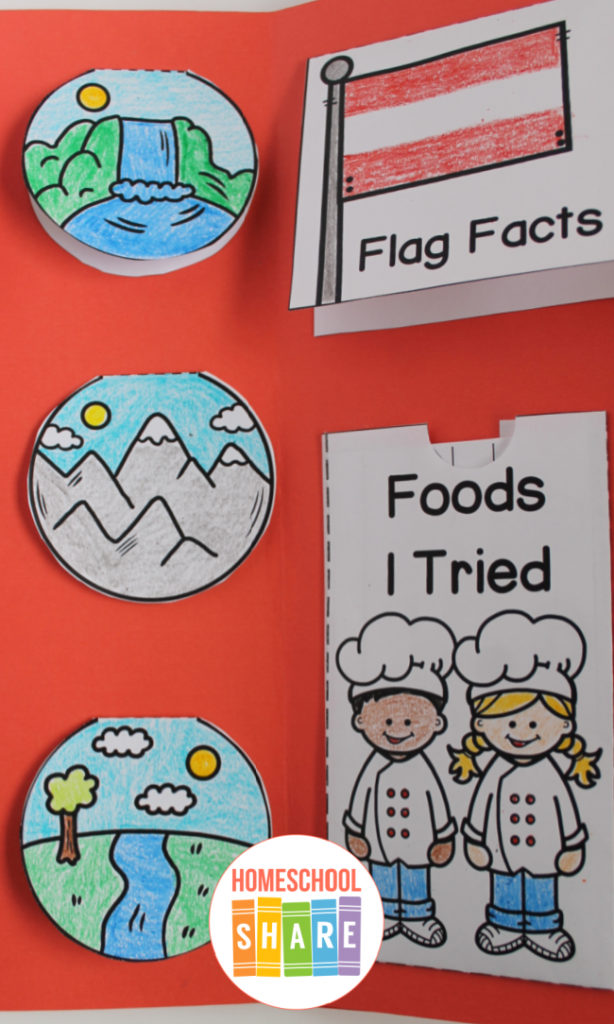 How to Get Started with Your Country Lapbook
Follow these simple instructions to get started with the Country Lapbook.
Go to the Tip-Top Printables Shop and buy the lapbook.
Print the Country Lapbook.
Let your student choose a country to research.
Choose and prepare the lapbook mini-books your student wants to use in her lapbook.
Enjoy a week of learning all about your student's chosen country!
Lapbook Sample
Here is a sample of this lapbook. It was made with two file folders, glued together. If you need more instructions, try this lapbook tutorial.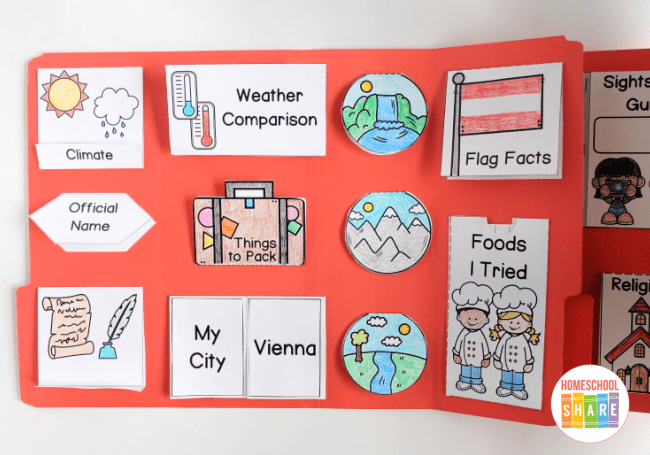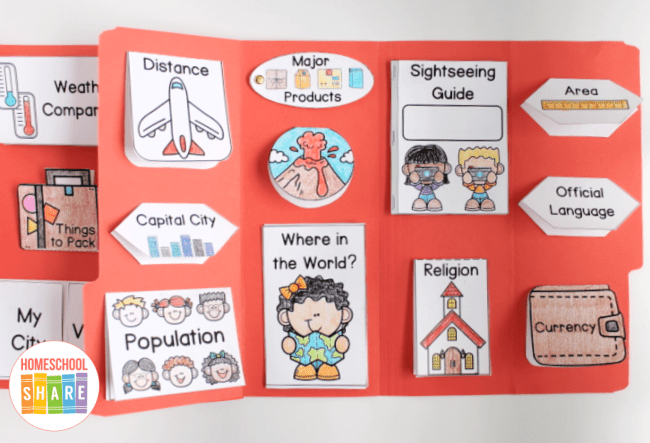 Country Lapbook Suggested Resources
Your student will need to complete a fair amount of research in order to create the lapbook.
You can start with National Geographic Kids. They have amazing pages on a variety of countries for your student to explore.
Another fantastic resource for learning more about countries and cultures of the world is Children Just Like Me by DK.
If you want to add an extra hands-on project to the study, consider a salt dough map. Your student can build a salt dough map of the country he has chosen to learn more about.
Buy the Country Lapbook
You can snag this lapbook right here and right now! This is a great purchase because your student can use it again and again and again!