Affiliate Disclaimer
We sometimes use affiliate links in our content. This won't cost you anything, but it helps us to keep the site running. Thanks for your support.
Mountains, coasts, and grasslands–grab our Kenya Lapbook head to Kenya for an African adventure.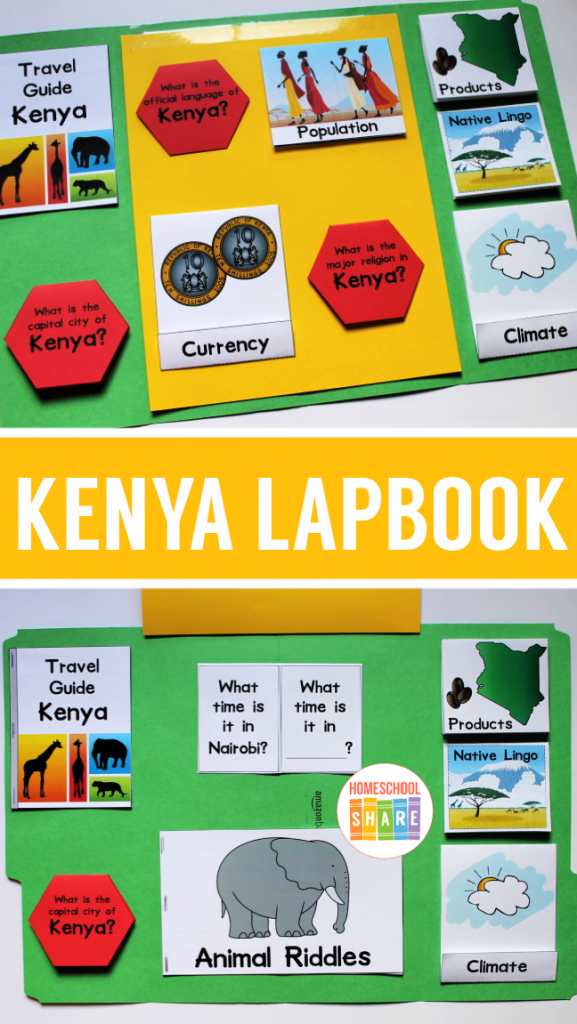 Kenya Lapbook Information
Use the information below along with reliable websites and library books to complete the research for your lapbook.
Official Name: Republic of Kenya
Size: 224,081 square miles
Capital: Nairobi
Languages: Swahili, English, and many native languages.
Products
Kenya produces coffee, tea, corn, plastic, furniture, batteries, and textiles.
Currency: Kenyan shilling
Climate: Kenya's climate is tropical along the coast. It is temperate inland.
Population: For current information, use this website: Population of Countries
Comparing Times: To compare the time in the capital city to the time where you live, use this website: The World Clock
Sight Seeing Guide: Your student will need to research the cities in order to complete the mini-book.
Animals in Kenya: Picture cards are provided, but your student will need to research the animals in order to write facts on the cards.
Native Lingo: Here are a few phrases in Swahili.
Hujambo = How are you? (to one person)
Habari = Any news?
Habari za asubuhi = good morning
Asante = thank you
Make a Salt Dough Map: Add to your Kenya study by making a salt dough map of Kenya.

National Geographic Site: National Geographic has an amazing Kenya site for your student to explore.
Lapbook Example
This lapbook was made with one file folder and a piece of cardstock taped to the center to make an extension flap.
The sample does not include all of the mini-books. You could skip the center extension flap and add another file folder in order to use all of the books and not have to use the back of the lapbook.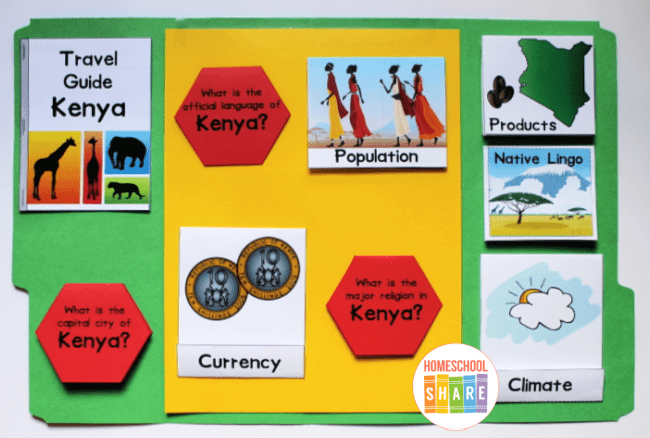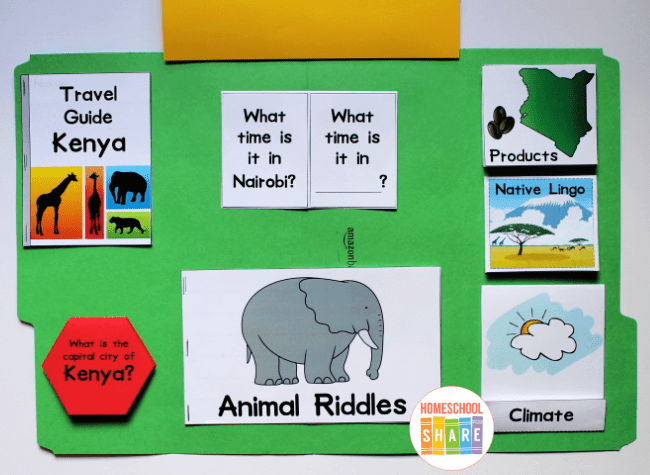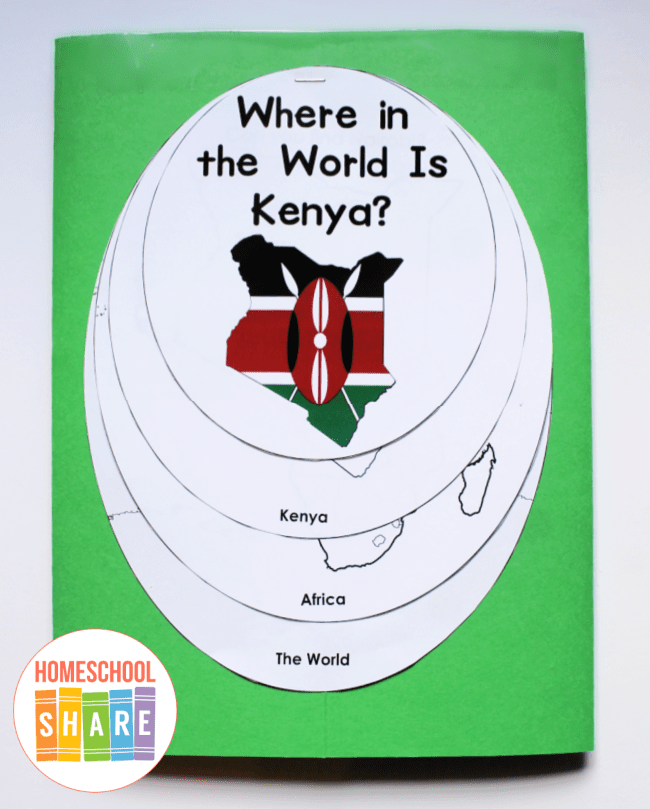 How to Get Started with Your Kenya Lapbook
Follow these simple instructions to get started with the Kenya Lapbook.
If you want, go to your local library and check out books about Kenya.
Print the Kenya Lapbook.
Choose and prepare the lapbook mini-books you want to use with your student.
Enjoy a week of reading and learning all about Kenya.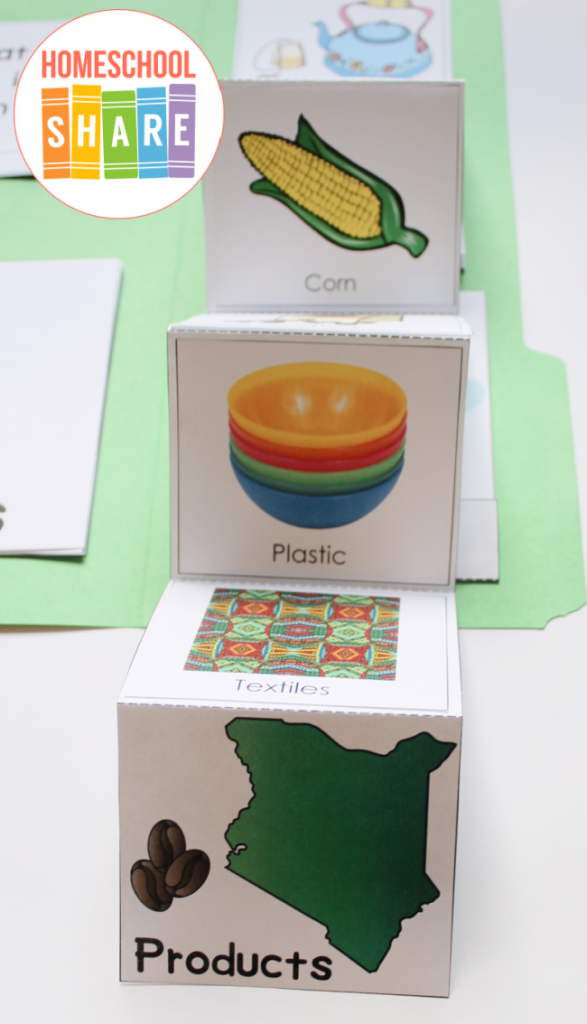 Download Your Free Kenya Lapbook
Simply click on the image below to access your free Kenya Lapbook.
Explore Our Africa Unit Studies
We have several unit studies set in Africa, including one set in Kenya:
Here are a few more that are set in other African countries:
If you are looking for additional country lapbooks, try our geography lapbook index.