Affiliate Disclaimer
We sometimes use affiliate links in our content. This won't cost you anything, but it helps us to keep the site running. Thanks for your support.
Hot sun, vacation fun, and longer days—learn all about the summer season with our Summer Lapbook!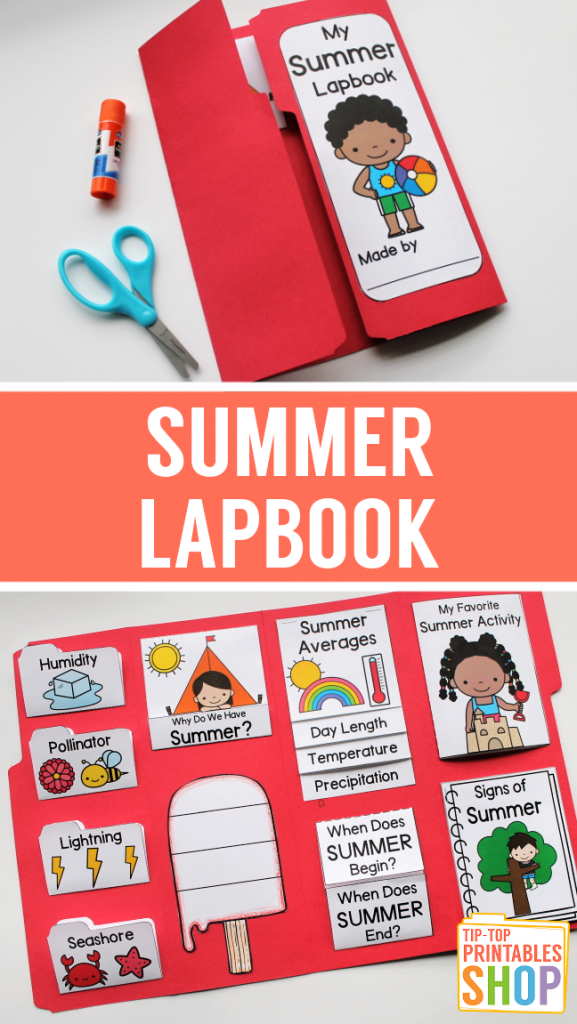 How to Complete Research for the Summer Lapbook
You will need additional research in order to complete the lapbook. You can use books or websites. I suggest Kiddle's Summer Facts for Kids page.
You can also use Kiddle to learn more about other topics included in this summer study:
Summer Lapbook Printables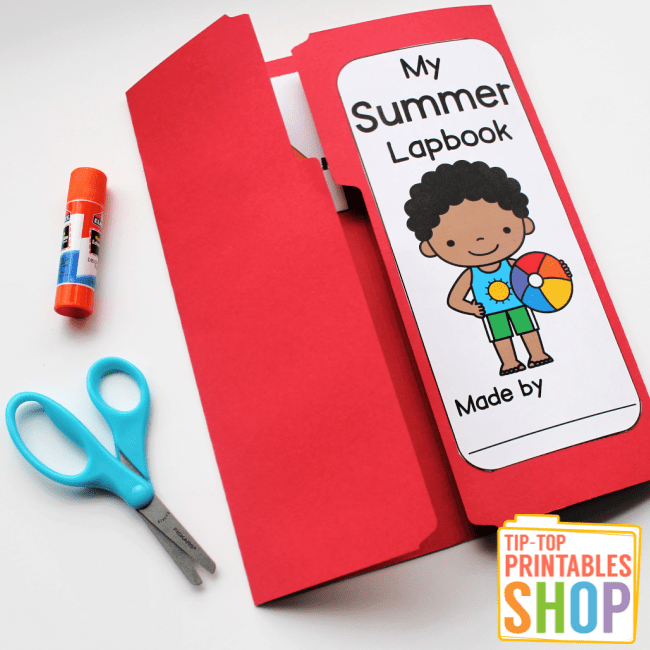 The printable file includes eight components and mini-books for your student to create a Summer Lapbook:
Cover Piece
Summer Averages Layer Book (day length, temperature, precipitation)
You will need to research day length, daily temperature, and daily amount of precipitation in your area to find out the answers to the prompts on the pages of this mini-book.
Why Do We Have Summer? Matchbook
Signs of Summer Mini-book
This mini-book helps your student dive into nature study!
My Favorite Summer Activity Simple Fold Book
Summer Haiku Poem Form
Add some language arts fun to your lapbook and write an original poem.
When Is Summer? Shutterfold Book
Summer Words File Folders (humidity, lightning, pollinator, seashore)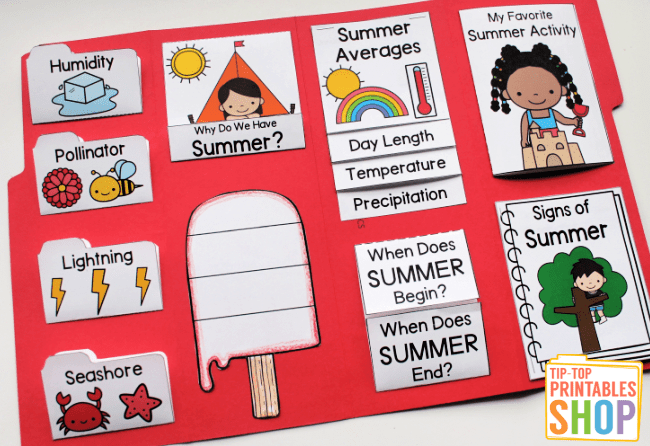 How to Get Started with Your Lapbook
Follow these simple instructions to get started with the lapbook.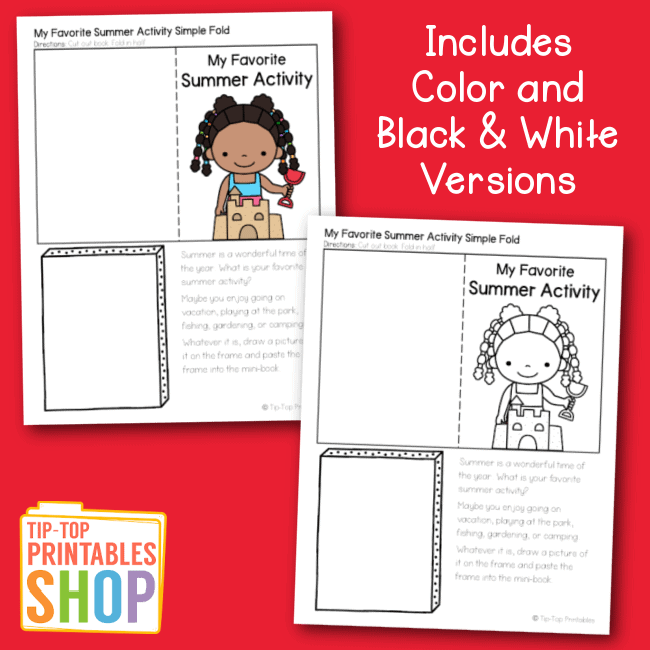 If you want, go to your local library and check out books about seashore life, summer, summer weather, plants that grow in the summer, and pollinators. You can also encourage your student to use reliable websites.
Buy the Summer Lapbook from the Tip-Top Printables Shop.
Choose from two versions: full color mini-books or black and white mini-books.
Print and prepare the mini-books you want to use with your student.
Enjoy a week of learning about and celebrating summer!
Get Your Summer Lapbook
You can snag your lapbook right here, or you can go to the shop to check out the details and other season lapbooks.
Explore More Lapbooks
Check out these related lapbooks:
You can also save when you buy the Four Seasons Lapbook bundle.
Happy Lapbooking!