Affiliate Disclaimer
We sometimes use affiliate links in our content. This won't cost you anything, but it helps us to keep the site running. Thanks for your support.
Learn all about tide pools with our free Pagoo notebook printables.
Have you ever seen a tide pool? While visiting the Pacific Northwest, I spent a lot of time observing all the little creatures and happenings in some tide pools on the beach. Fascinating. That's what Holling C. Holling's book, Pagoo, is all about:
An intricate study of tide pool life is presented in text and pictures through the story of Pagoo, a hermit crab.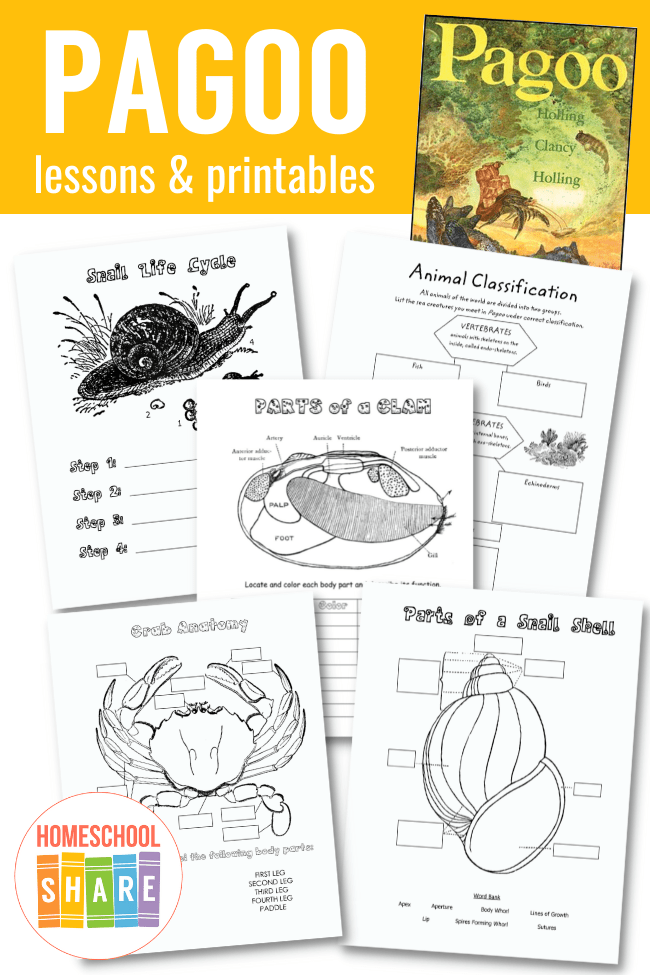 Pagoo Notebook Topics
As you read through Pagoo, your student will be required to complete research in order to complete the notebook pages.
If your student is younger, you can use this as an opportunity to teach research skills.
This Pagoo study is based on the book by Holling C. Holling. It includes a huge variety of science (and other!) topics for your student to explore.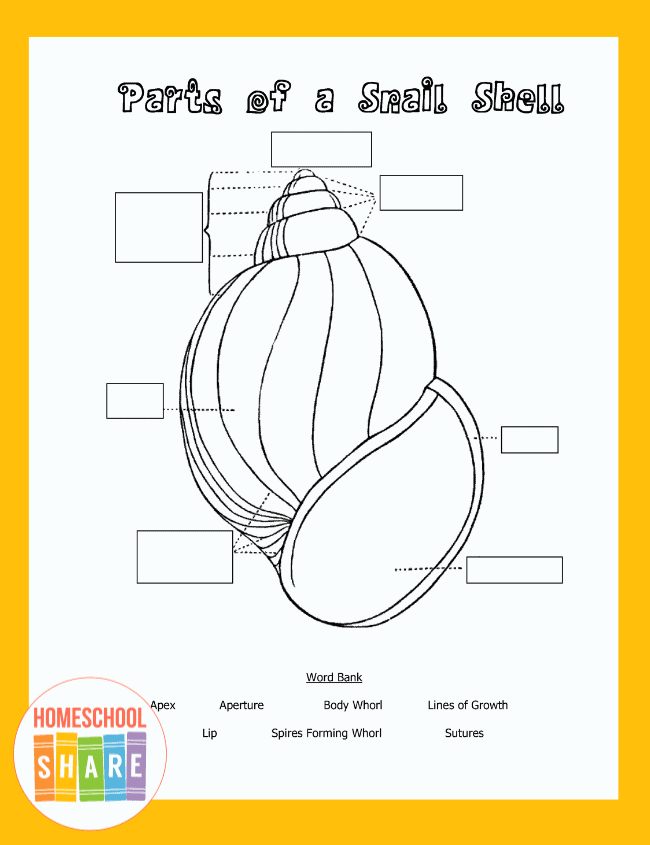 Salt Water
Tides
Tide Pools
Ocean Animals
Hermit Crabs
Life Cycle of a Hermit Crab
Food Chains
Oceans and Seas of the World
Snail Life Cycle
Parts of a Snail Shell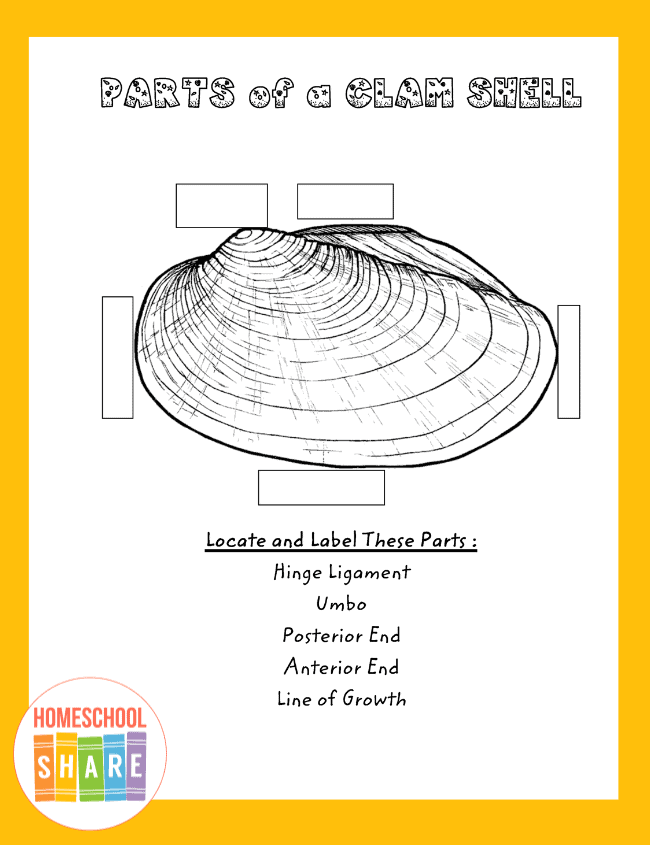 Parts of a Clam
Animal Classification
Birds
Camouflage
Oxygen
Habitats
Metaphors
Landforms
Drawing
Copywork
And more!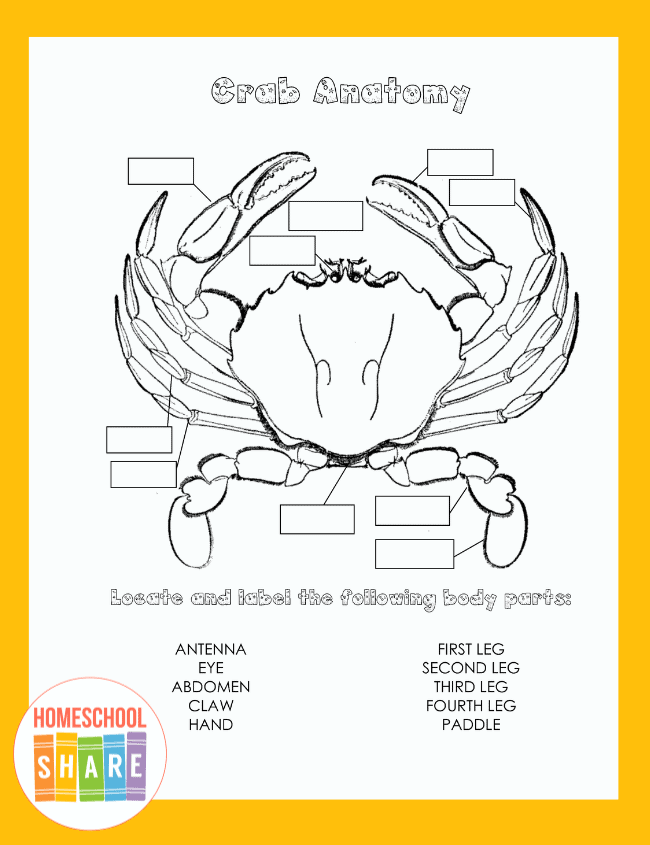 Pagoo Notebook Directions
This Pagoo study includes directions for your student for each chapter in the book.
Here is a sample for the first chapter.
Chapter 1: Pagoo Might Be a Hermit Crab

1. Research and record the early stages of the life of a hermit crab, when first hatched.
2. Record Old Pal's directives.
3. Research food chains, from a diatom to pagurus to whale.
4. Research What Makes Ocean Water Salty?
5. Record metaphors: seawater compared to soup, ocean compared to kettle of food, seaweed compared to salad, plankton compared to fairy ornaments, and the movement of plankton compared to ballet.
6. Research Tide Pool Flora: Diatoms
7. Research Tide Pool Fauna: Spiny Lobster, Jelly Fish, Crabs, Baby Squid, Baby Shrimp
8. What does the word plankton mean? What is plankton?
Remember, your student doesn't have to every single thing for each chapter. You can pick and choose.
Pagoo Notebook Pages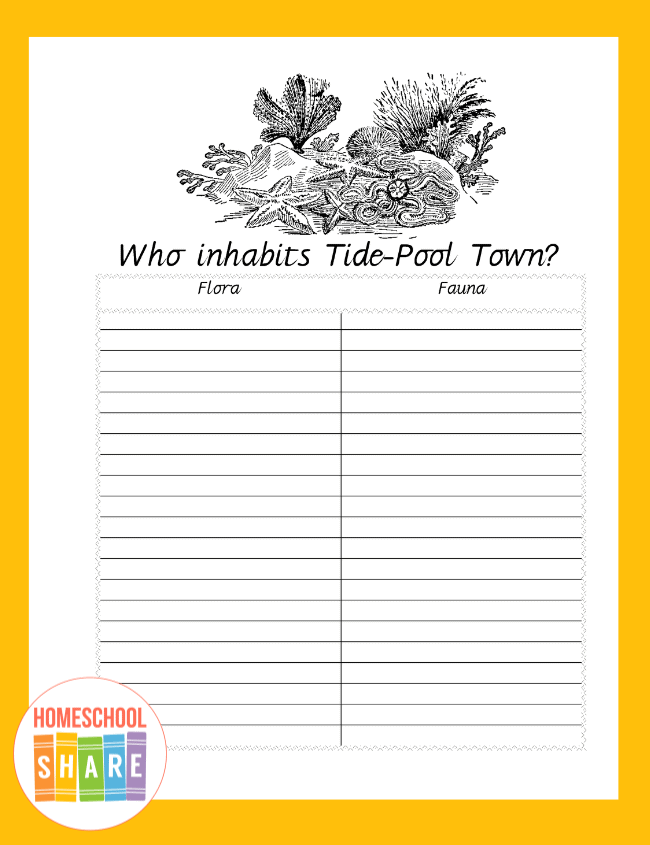 The Pagoo notebook study includes a huge variety of notebook pages to use with the research prompts. Here is a sample of what is included for Chapter 1:
What's on the Menu? Tide Pool Food Chains
What Makes Ocean Water Salty?
Diatoms Notebook Page
Animal Report Form
Plankton Notebook Page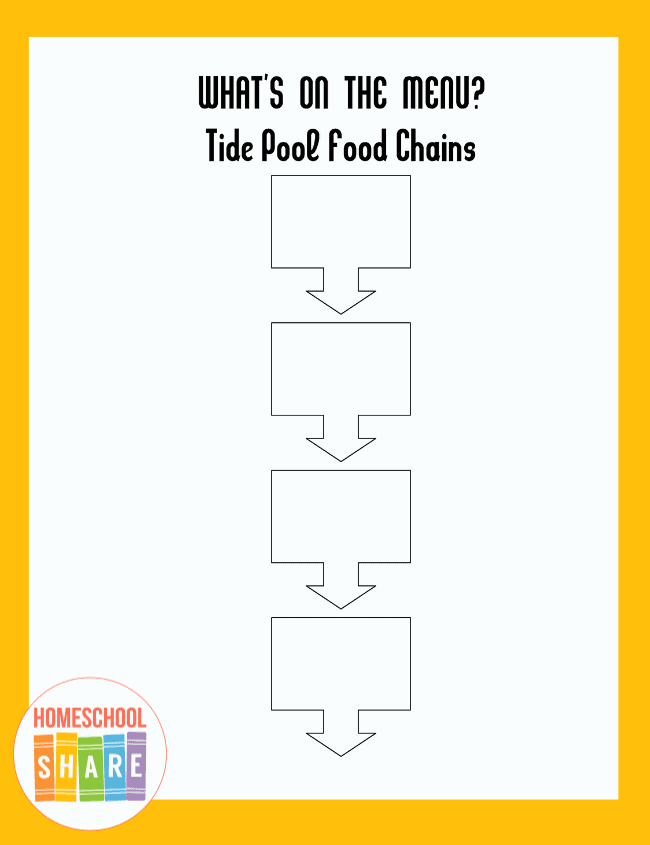 How to Get Started with Your Pagoo Notebook Study
Follow these simple instructions to get started with the Pagoo Notebook:
Buy a copy of the book, Pagoo by Holling C. Holling, or borrow one from your local library.
Print the Pagoo lesson instructions.
Choose the lessons you want to use with your student (a highlighter works great for this).
Choose and prepare the notebook pages you want to use with your student. Buy a binder so your student can three-hole punch the pages and add them as they are finished.
Enjoy learning about hermit crabs, tidal pools, and more.
Get Your Free Pagoo Notebook
Use the form below to subscribe to the newsletter. Once you confirm, you'll receive an email with the link to the notebook printables. If you are already confirmed, simply enter your name and email address below, and you will receive an email with the link.
Check Out These Related Resources
If you have a younger student along for the read-aloud ride, check out this A House for Hermit Crab Unit Study based on the book by Eric Carle.
If your student loves Pagoo, check out another notebook study based on a book by Holling C. Holling.
If your student wants to learn more about mollusks, we have an entire lapbook dedicated to studying these unique creatures.