Affiliate Disclaimer
We sometimes use affiliate links in our content. This won't cost you anything, but it helps us to keep the site running. Thanks for your support.
Head to the farm for some homeschool science with our free Chickens Lapbook.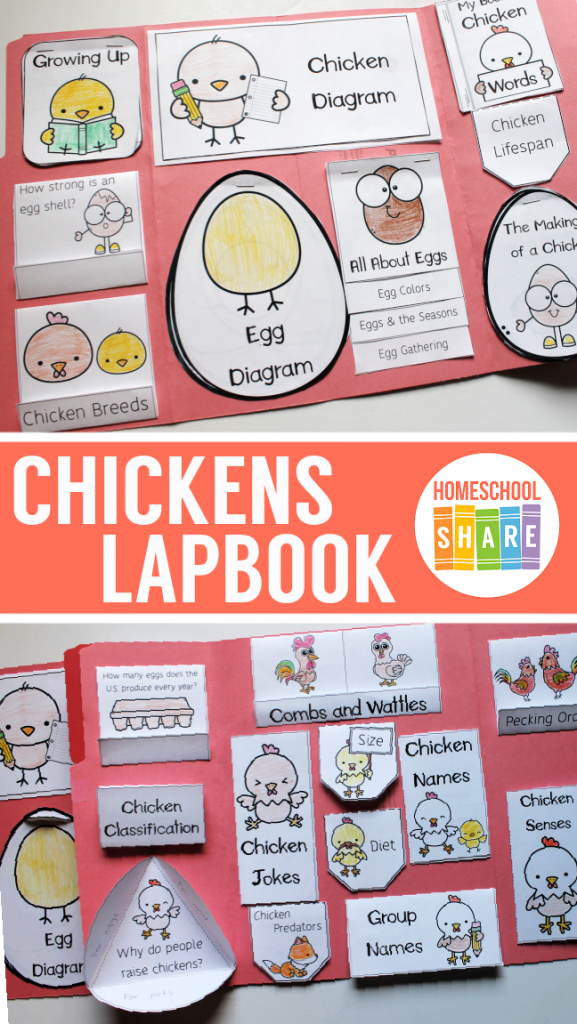 Thanks to Cindi Fry and Wende for creating this lapbook.
Chickens Lapbook Lessons
Here are some sample lessons from the Chickens Lapbook:
The Making of a Chick
How are chicks made? First, a rooster mates with a hen. This fertilizes the egg so a chick can grow. Then the hen prepares her nest. The hen lays an egg about every 24 hours. The hen gently sits on her eggs. The hen turns her eggs to keep them warm all over. This is called incubation. A baby chick hatches from the egg in about three weeks. The mother hen gives some food to the baby chick.
Chicks Growing Up
Within a few weeks of hatching, chicks have feathers. In just a few months, the chicks will be full grown chickens (and roosters). By the time they are five months old, they will be laying eggs.
Chicken Jokes
This Chickens Lapbook even includes chicken jokes!
Why did the chicken cross the road? To get to the other side
Why did the monster cross the road? It was the chicken's day off!
What do you get if you cross a chicken with a cement mixer? A brick layer
If a rooster lays an egg on the middle of the roof, on which side will it fall? Neither! Roosters don't lay eggs.
Which side of the chicken has the prettiest feathers? The outside!
What do you get if you cross a chicken with a cow? Roost beef!
To access all of the lessons in this Chickens Lapbook, subscribe to Homeschool Share's email list using the form in this post.
Chickens Lapbook Printables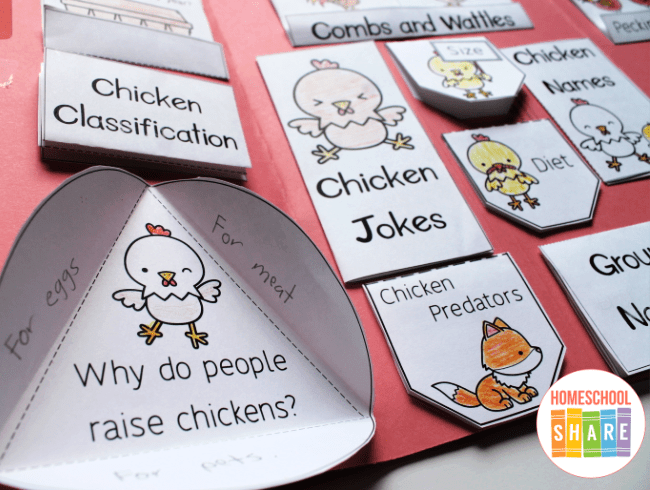 In addition to the research lessons, the file includes these mini-books for your student to create a Chickens Lapbook:
My Book of Chicken Words
Why Do People Raise Chickens? Petal Book
Chicken Senses Flap Book
The Making of a Chick Egg Shaped Book
Group Names Tri-fold Book
Chicken Names Flap Book
Chicken Predators Simple Fold Book
All About Eggs Layer Book
Chicks Growing Up Mini-Book
Egg Diagram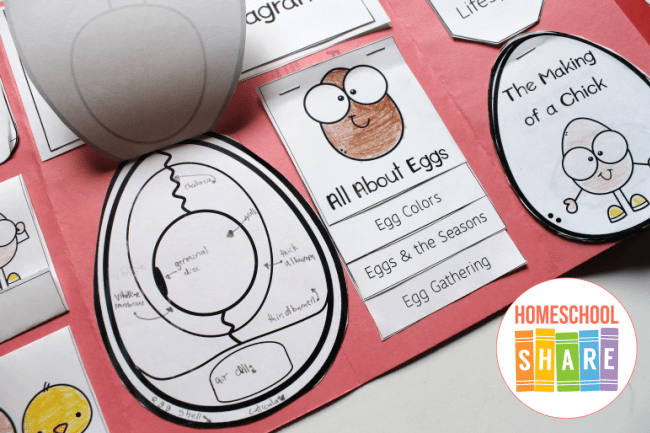 Chicken Diet Simple Fold Book
Chicken Diagram
Chicken Lifespan Simple Fold Book
Chicken Jokes Flap Book
Chicken Classification Accordion
Chicken Size Simple Fold Book
Egg Production Matchbook
Shell Strength Matchbook
Chicken Breeds Matchbook
Pecking Order Matchbook
Chicken Life Cycle Puzzle
Chicken Coloring Page
How to Get Started with Your Chicken Lapbook
Follow these simple instructions to get started with the Chickens Lapbook.
If you want, go to your local library and check out books about chickens. You can read these throughout your chicken study.
Print the Chickens Lapbook.
Choose and prepare the mini-books you want to use with your student.
Enjoy a week of reading and learning all about chickens!
Lapbook Example
This lapbook sample was made with two file folders. If you need more instructions on how to make a lapbook, see this post.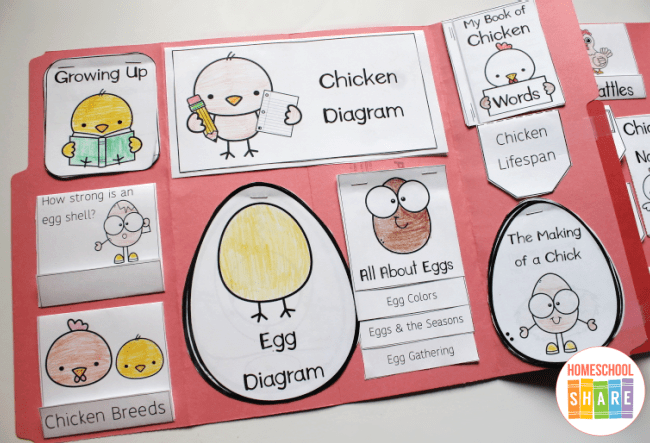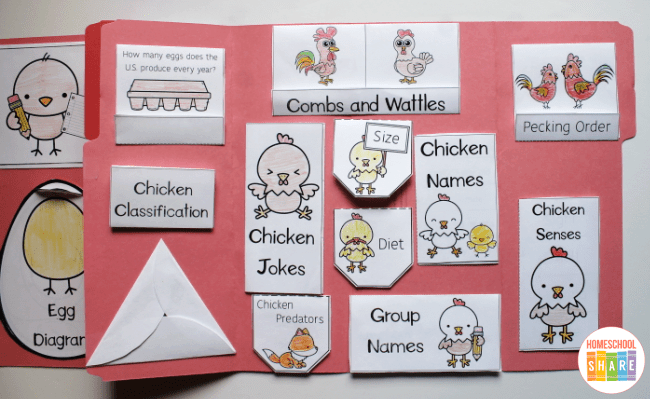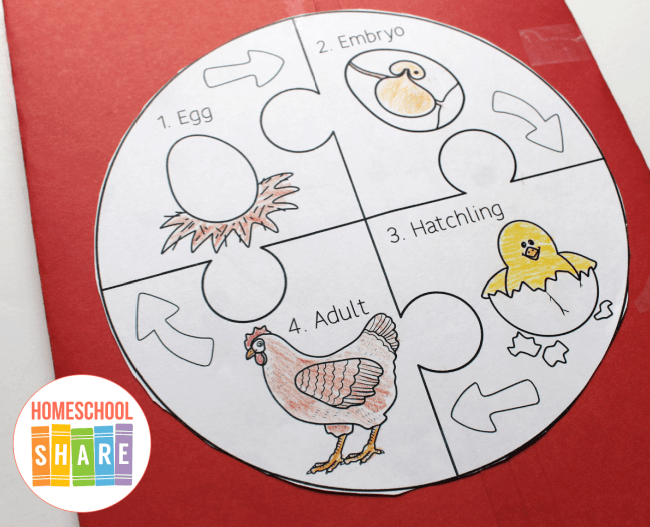 Download Your Free Chickens Lapbook
Use the form below to subscribe to the newsletter. Once you confirm, you'll receive an email with the link to the lapbook. If you are already confirmed, simply enter your name and email address below, and you will receive an email with the link.
Explore Our Other Farm Animal Lapbooks
Learn even more about farm animals with one of our other animal lapbooks.