Affiliate Disclaimer
We sometimes use affiliate links in our content. This won't cost you anything, but it helps us to keep the site running. Thanks for your support.
Are you studying the presidents? Grab our free set of United States Presidents Matchbooks and add them to your lapbook or notebook.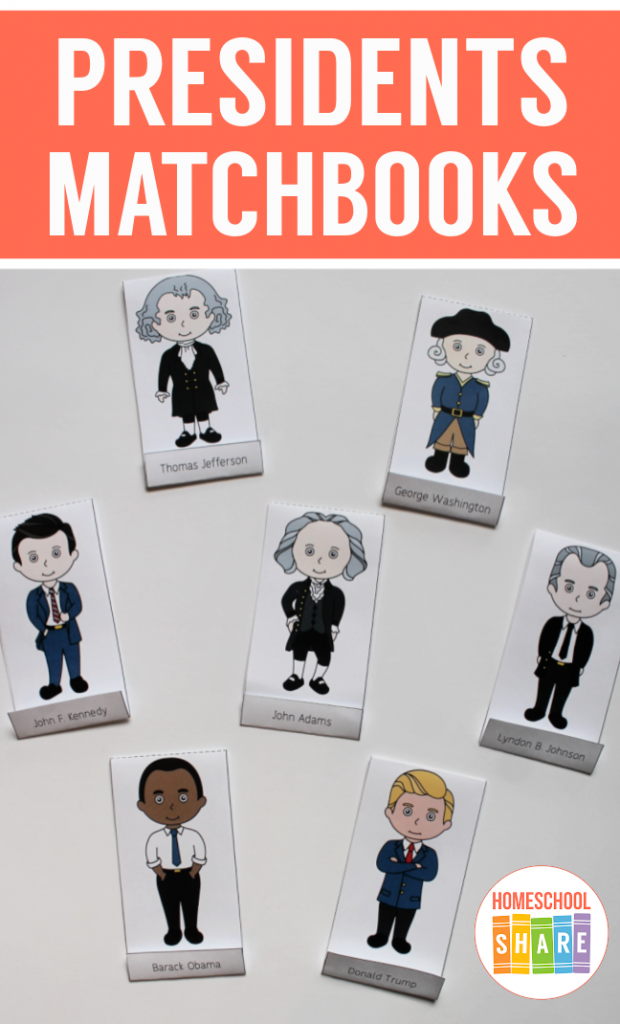 How to Use the United States Presidents Matchbooks
Your student can use the entire set of U.S. President matchbooks to create a giant lapbook, or your student can choose a few to make a smaller lapbook. You can also use single president matchbooks for other unit studies or lapbooks, as needed.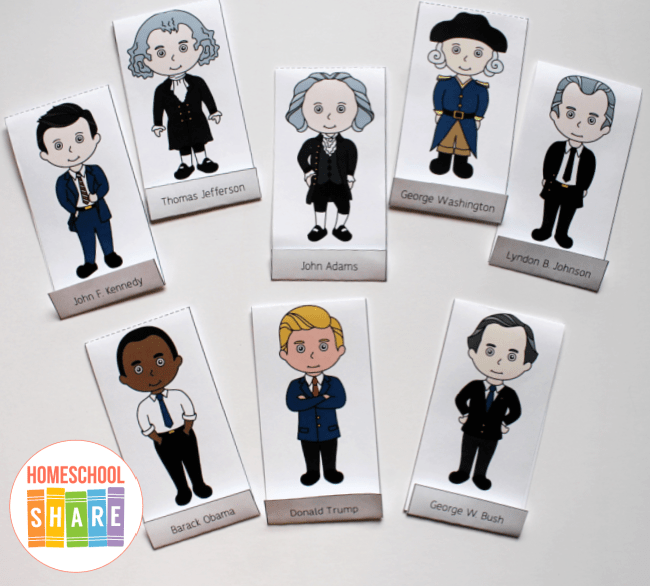 If your student wants to include all of the presidents, you can use a notebook with cardstock for this.
U.S. President Matchbooks
The file includes 45 matchbook mini-books for the following United States Presidents:
George Washington
John Adams
Thomas Jefferson
James Madison
James Monroe
John Quincy Adams
Andrew Jackson
Martin Van Buren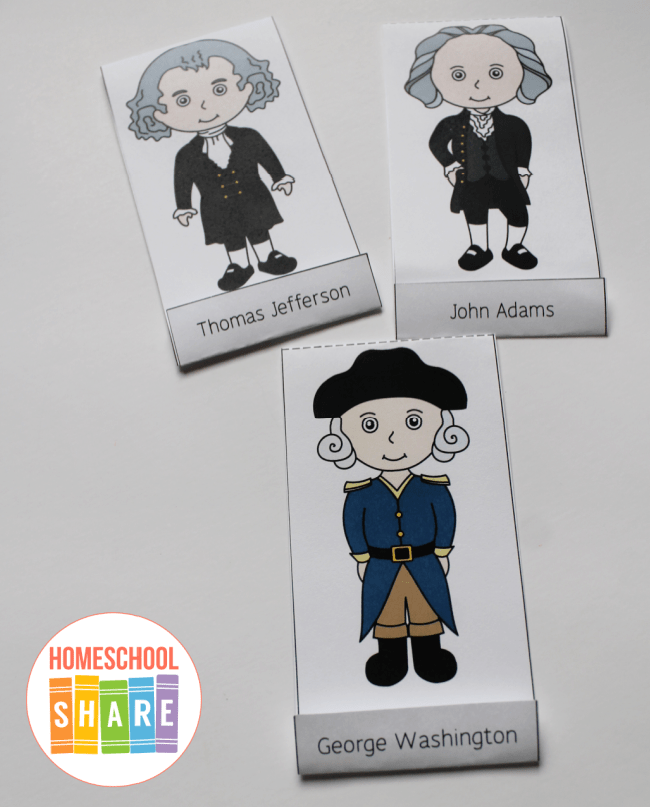 William Henry Harrison
John Tyler
James K. Polk
Zachary Taylor
Millard Fillmore
Franklin Pierce
James Buchanan
Abraham Lincoln
Andrew Johnson
Ulysses S. Grant
Rutherford B. Hayes
James A. Garfield
Chester A. Arthur
Grover Cleveland
Benjamin Harrison
William McKinley
Theodore Roosevelt
William Howard Taft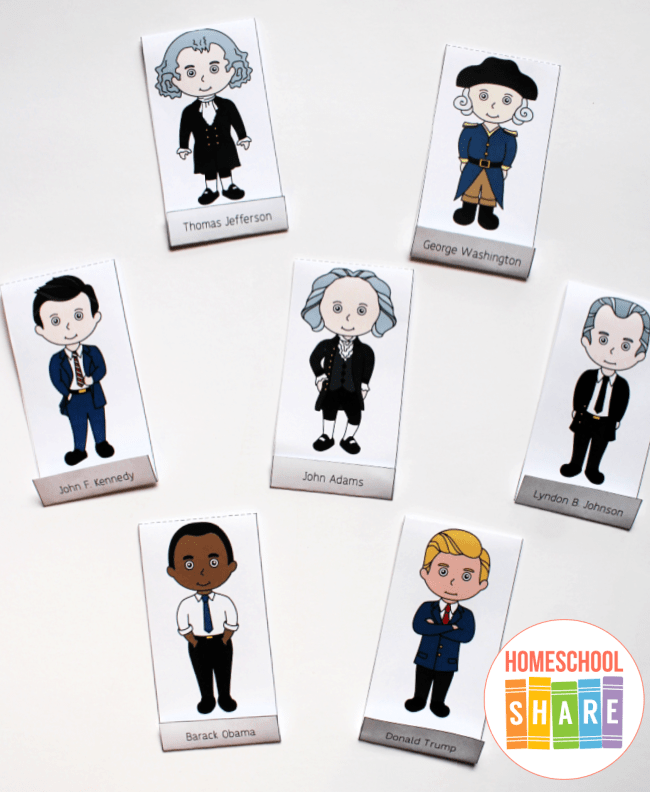 Woodrow Wilson
Warren G. Harding
Calvin Coolidge
Herbert Hoover
Franklin D. Roosevelt
Harry S. Truman
Dwight D. Eisenhower
John F. Kennedy
Lyndon B. Johnson
Richard Nixon
Gerald Ford
Jimmy Carter
Ronald Reagan
George H. W. Bush
Bill Clinton
George W. Bush
Barack Obama
Donald Trump
Joe Biden
You have two options for the U.S. Presidents matchbooks. You can print the black and white pages and let your student color the presidents matchbooks, or you can print the color pages.
U. S. President Research and Information
Jodi Small compiled information about the presidents and included it in one easy downloadable file. It includes information such as years served, political party affiliation, pre-presidency facts, events in presidency, namesakes, etc.
You can grab that information here.
Download Your U.S. Presidents Matchbooks
Use the form below to subscribe to the newsletter. Once you confirm, you'll receive an email with the link to the matchbooks. If you are already confirmed, simply enter your name and email address below, and you will receive an email with the link.
More Resources for Learning About the President of the United States
Check out these other resources: