Affiliate Disclaimer
We sometimes use affiliate links in our content. This won't cost you anything, but it helps us to keep the site running. Thanks for your support.
This United States Presidents Lapbook was designed to use to study the office of the President of the United States while focusing on one President.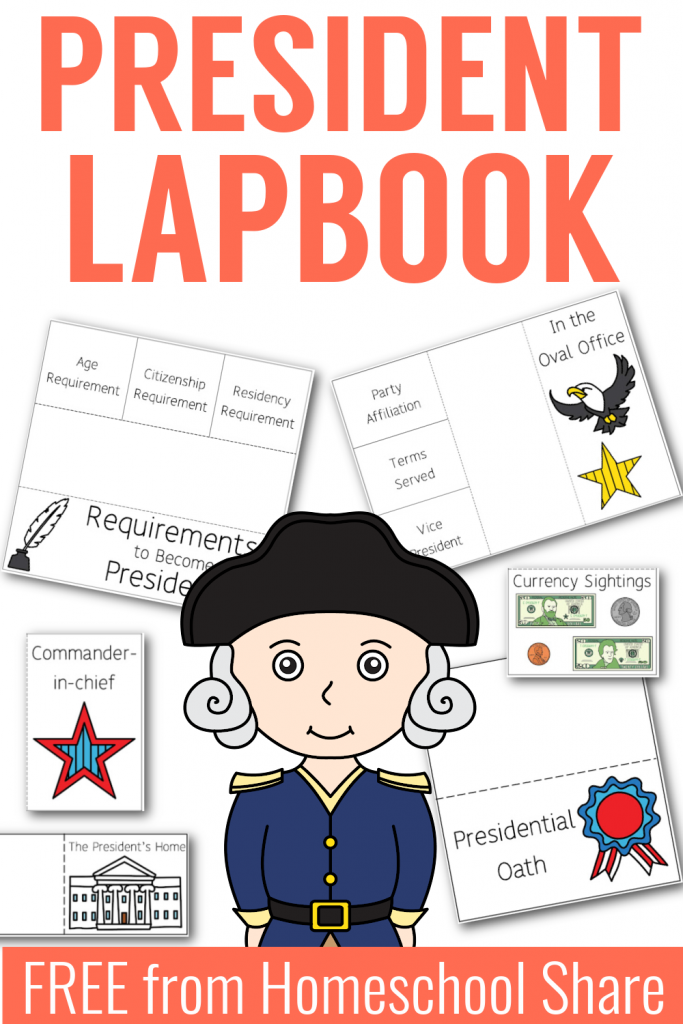 Your student will need to research various topics in order to complete this United States Presidents Lapbook. Not every mini-book in the Presidents Lapbook will apply for every President. Simply pick and choose the mini-books you want to use to create your own unique lapbook.
As your student focuses on one president, your student will learn about that president's life before the presidency, education, military service, party affiliation, terms served, justices the president appointed to the supreme court, executive orders the president issues, and more!
You may want to include one of our Presidents Matchbooks. (This page also includes a file of information about the presidents.)
United States Presidents Lapbook Mini-books
The United States Presidents Lapbook has a black and white option as well as a color option. Just pick which one you want before you print.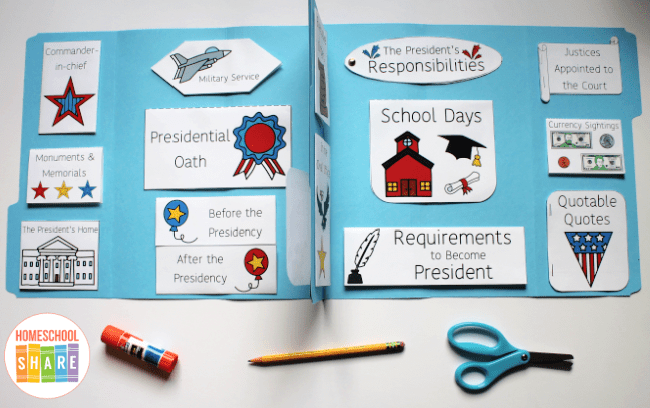 The Presidents Lapbook includes these mini-books:
Requirements to Become President Flap Book (includes age requirement, citizenship requirement, and residency requirement)
The President's Responsibilities Fan
School Days Simple Fold
Before and After the Presidency Shutterflap Book
Presidential Oath Simple Fold
Military Service Shape Book
Commander-in-chief Flap Book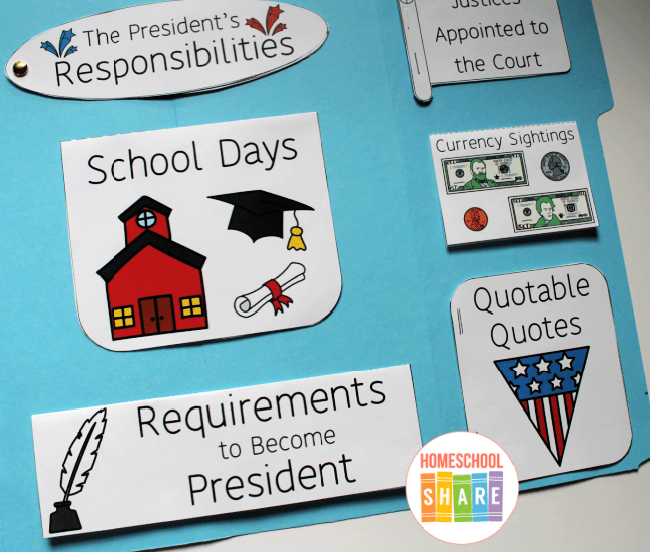 Currency Sightings Simple Fold
During This President's Term Flap Book
The President's Home Simple Fold Book
Justices Appointed to the Court Scroll Shapes
Executive Orders Flap Book
Presidential Pets Simple Fold
Monuments and Memorials Simple Fold
Quotable Quotes Mini-book
Lapbook Example
This lapbook was made with two file folders glued together. If you are new to lapbooking, read through How to Make a Lapbook.
Pick and choose the mini-books that are best for your student and for the president your student is researching.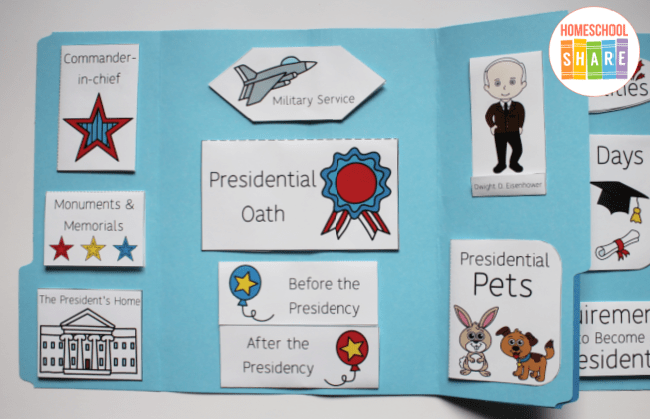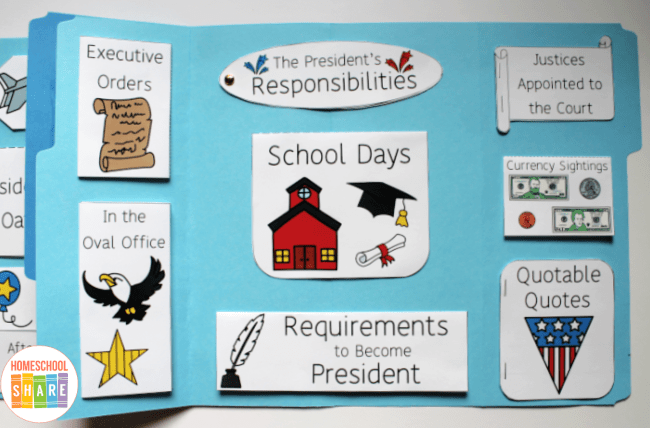 How to Get Started with Your US Presidents Lapbook
Print the lapbook. You can choose from the full color version or the black and white version.
Choose and prepare the lapbook mini-books you want to use.
Enjoy a week of learning all about the office of the President of the United States with your student.
Download Your Free United States Presidents Lapbook
Use the form below to subscribe to the newsletter. Once you confirm, you'll receive an email with the link to the lapbook. If you are already confirmed, simply enter your name and email address below, and you will receive an email with the link.
Check Out These Other President Related Resources