Affiliate Disclaimer
We sometimes use affiliate links in our content. This won't cost you anything, but it helps us to keep the site running. Thanks for your support.
Hedgehogs are small, spiny animals. Are they related to porcupines? Do they make good pets? What do hedgehogs eat? Learn all about these little creatures with our free Hedgehogs Lapbook.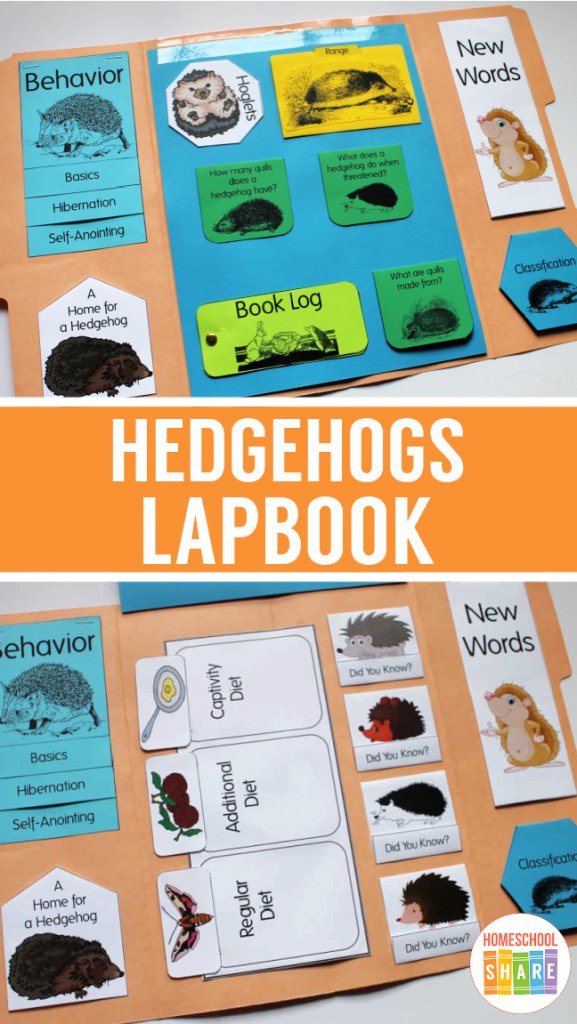 Thanks to Debbie Palmer for writing the lessons for this Hedgehog Lapbook for Homeschool Share.
Hedgehogs Lapbook Information
Here are some sample lessons from this animal lapbook:
Hedgehog Diet
Their diet in the wild consists of beetles, ants, termites, grasshoppers, moths, centipedes, and earthworms. Although they are classified as insectivores, they can be omnivores and eat grass and berries.
Pet hedgehogs eat dry cat food, ferret food, cooked poultry, and cooked egg.
Hedgehog Range
Hedgehogs are native to the British Isles, Asia, Africa, and Europe. They have been introduced to New Zealand.
Other lessons include Hedgehog Families, Hedgehog Defenses, Hedgehog Behaviors, Hedgehogs in Culture, Hedgehog Vocabulary, and Hedgehog Classification.
You can grab a copy of the entire Hedgehogs Lapbook in an easy-to-print file at the end of this post.
Hedgehogs Lapbook Printables
This lapbook includes a variety of lapbook elements.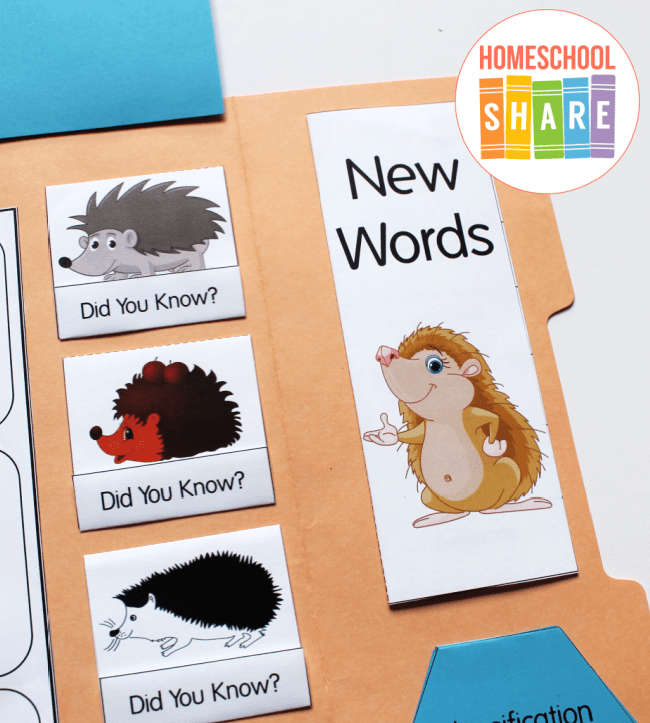 New Words Flap Book
Classification Accordion
Range File Folder
Hedgehog Facts Simple Fold Books
Book Log
Behavior Layer Book
Did You Know? Matchbooks
Hoglets Mini-book
Diet Pull-tab Books
Hedgehog Lapbook Example
This sample lapbook was made with one file folder and a piece of cardstock taped to the center. If you are new to lapbooks, check out this How to Make a Lapbook post.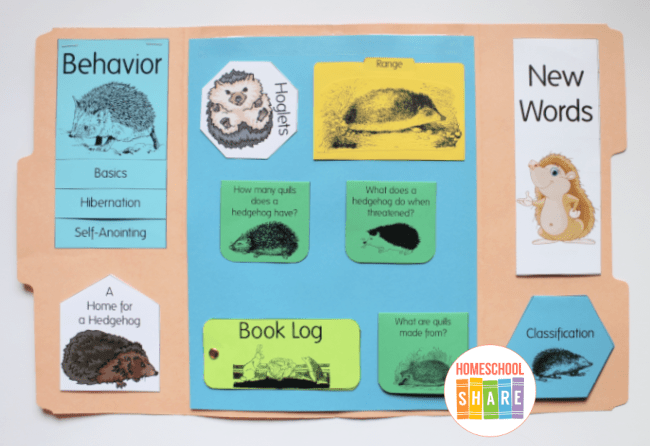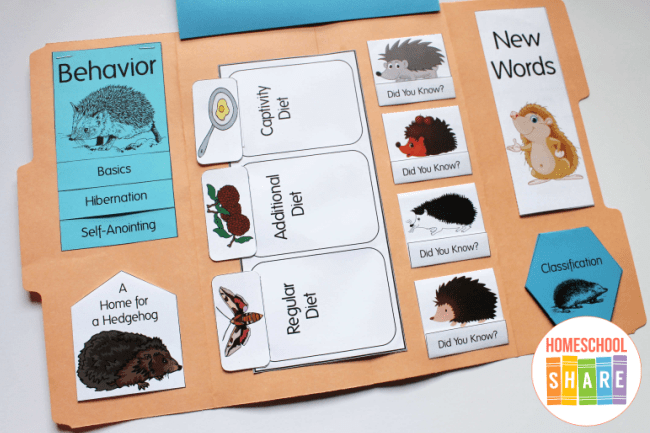 How to Get Started with Your Hedgehogs Lapbook
Follow these simple instructions to get started with the Hedgehogs Lapbook.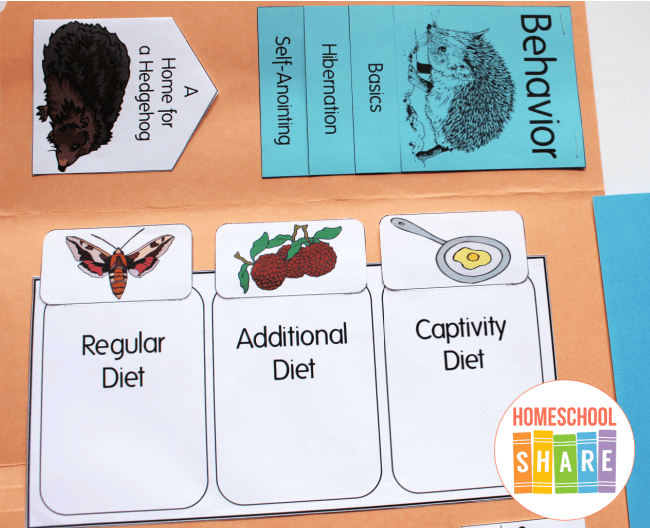 If you want, go to your local library and check out books about hedgehogs.
Print the Hedgehogs Lapbook.
Choose and prepare the mini-books you want to use with your student.
Enjoy a week of reading and learning all about hedgehogs.
Download Your Hedgehogs Lapbook
Simply click on the image below to access your free Hedgehogs Lapbook.
More Animal Lapbooks
We have gobs of resources to help your student learn more about mammals.
Here are a few suggested animal lapbooks: