Affiliate Disclaimer
We sometimes use affiliate links in our content. This won't cost you anything, but it helps us to keep the site running. Thanks for your support.
Your kids will love this Dog Lapbook! This hands-on research project will teach your student all about dog anatomy, dogs as pets, dog communication, types of dogs, and more.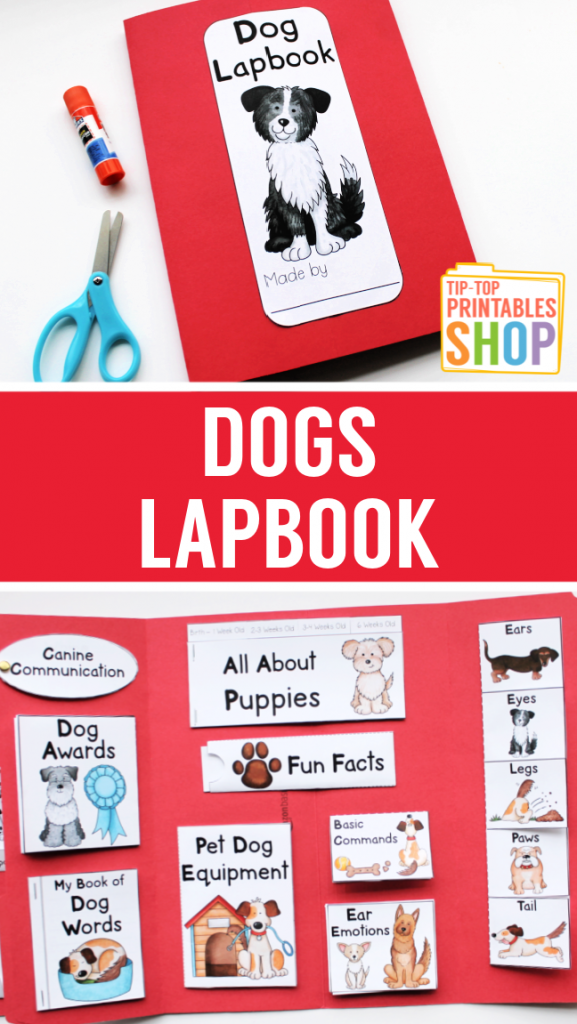 Research for the Dog Lapbook
By the time your student is finished with this lapbook, she will be an expert on dogs!
Unlike other animal lapbooks in the shop, this lapbook includes research for your student to read. The included research covers topics such as dog vocabulary words, seven different dog groups (Terriers, Hounds, Toy Dogs, Sporting Dogs, Herding Dogs, Working Dogs, and Non Sporting Dogs), dog communication, dog anatomy, pet dog equipment, and more.
If you prefer, you can use this lapbook to give your student ample research opportunities. Your student will have to research a dog breed in order to compete the dog breed report form. You can use this opportunity to teach your student how to find quality websites such as National Geographic Kids and how to search the library to find dog books to read.
Dog Lapbook Printables
The printable file includes 15 templates and mini-book for your student to create a Dog Lapbook. If you decide to use all of the mini-books, you will need two file folders. If you aren't sure how to join two file folders for your lapbook, you can find out more here.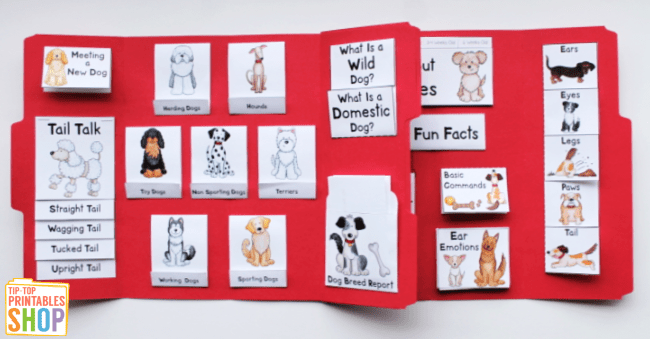 Cover Piece
My Book of Dog Words
Dog Groups Matchbooks (seven total)
Dog Fun Facts Pocket & Cards
Canine Communication Fan
Wild vs. Domestic Shutterfold Book
Dog Anatomy Flap Book
Meeting a New Dog Simple Fold Book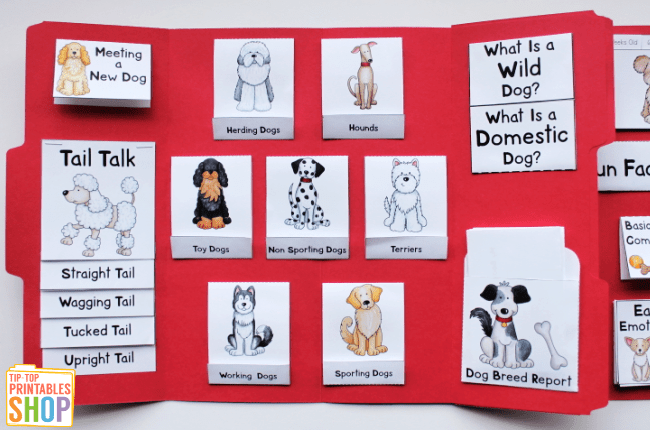 Basic Commands Simple Fold Book
All About Puppies Tab Book
Tail Talk Layer Book
Ear Emotions T-book
Dog Awards Accordion Book
Pet Dog Equipment Flap Book
Dog Report Form & Pocket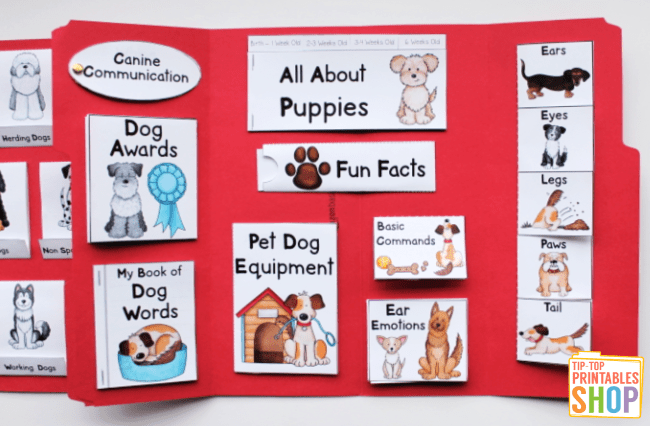 How to Get Started with Your Dog Lapbook
Follow these simple instructions to get started with the lapbook.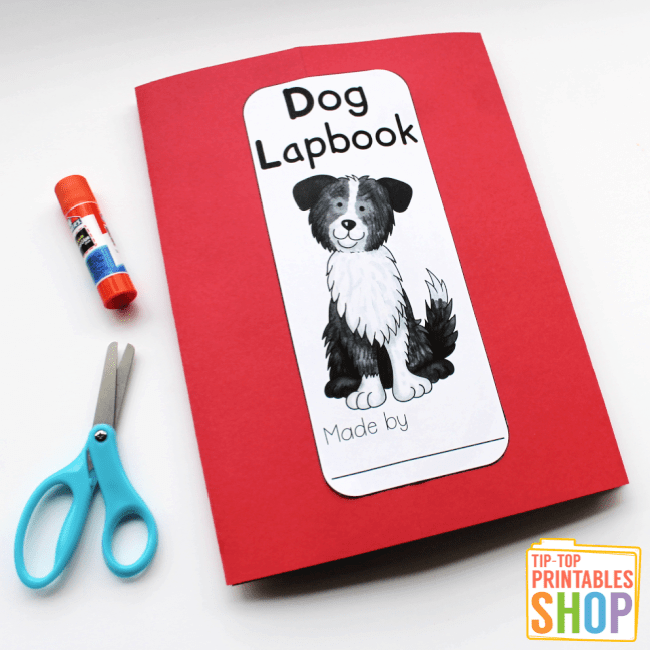 If you want, go to your local library and check out books about dogs. You can also encourage your student to use websites.
Buy the Dog Lapbook from the Tip-Top Printables Shop.
Choose from two versions: full color mini-books or black and white mini-books.
Print and prepare the mini-books you want to use with your student.
Enjoy a week of reading and learning all about dogs!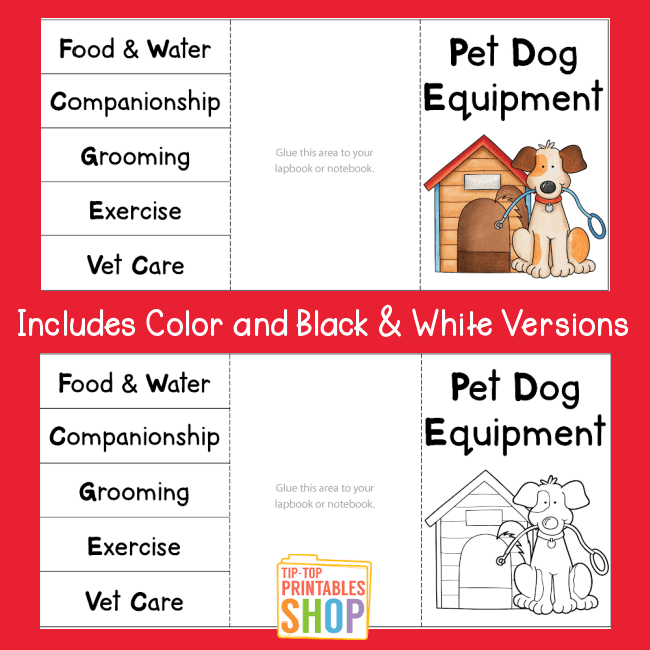 Get Your Dogs Lapbook
You can buy your lapbook right here, or you can go to the shop to check out the details as well as other animal lapbooks.
Explore More Animal Lapbooks
We have gobs of animal lapbooks at Homeschool Share. Explore the list and let your student choose another engaging study.