Affiliate Disclaimer
We sometimes use affiliate links in our content. This won't cost you anything, but it helps us to keep the site running. Thanks for your support.
Make learning fun this holiday season with these printable Christmas Scavenger Hunts.
If you would like to browse all of our printable scavenger hunts, try our Scavenger Hunts for Kids page.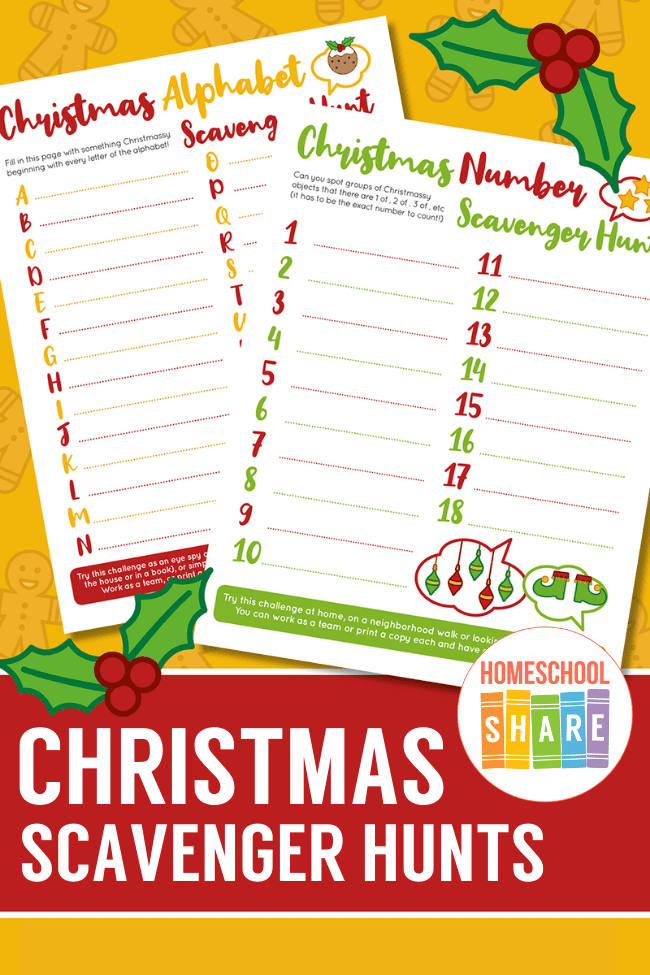 What's Included in the Christmas Scavenger Hunts?
This printable file includes two Christmas Scavenger Hunts.
The first is a Christmas Alphabet Scavenger Hunt. Student will try to fill in the page with a Christmas item that corresponds to every letter of the alphabet.
The second is a Christmas Number Scavenger Hunt. Student will try to fill in the page with a Christmas items that correspond to numbers. For instance, I spy three candy canes on the counter, or I spy ten ornaments on the Christmas tree. Singing "The Twelve Days of Christmas" together might help with this hunt!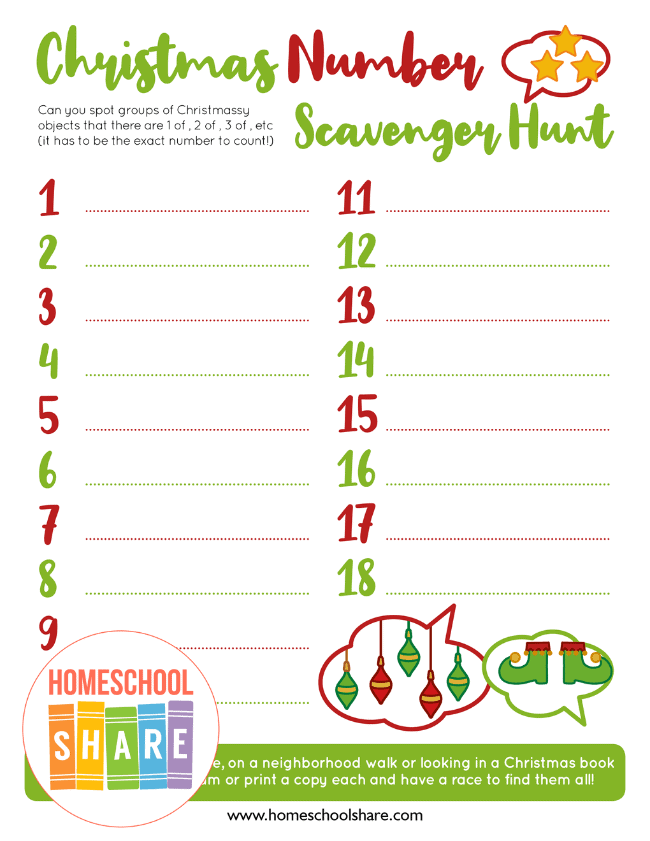 Ways to Use the Christmas Scavenger Hunts
You can use these hunts in a variety of ways.
Use the challenges as a traditional scavenger hunt–only writing in the items if you spot them around your house or neighborhood. Students could also use these in the classroom or throughout the school.
Use the challenges with a Christmas picture book. Look carefully at the illustrations. What does your student see that will work with the scavenger hunt? Jan Brett's Christmas stories might be a good choice for this activity as she adds numerous details to her illustrations.
Simply try and think of as many Christmas items as possible.
You can print two and let your students race to see who can finish first, or you can work together as a team and finish the hunt together.
Benefits of the Christmas Scavenger Hunts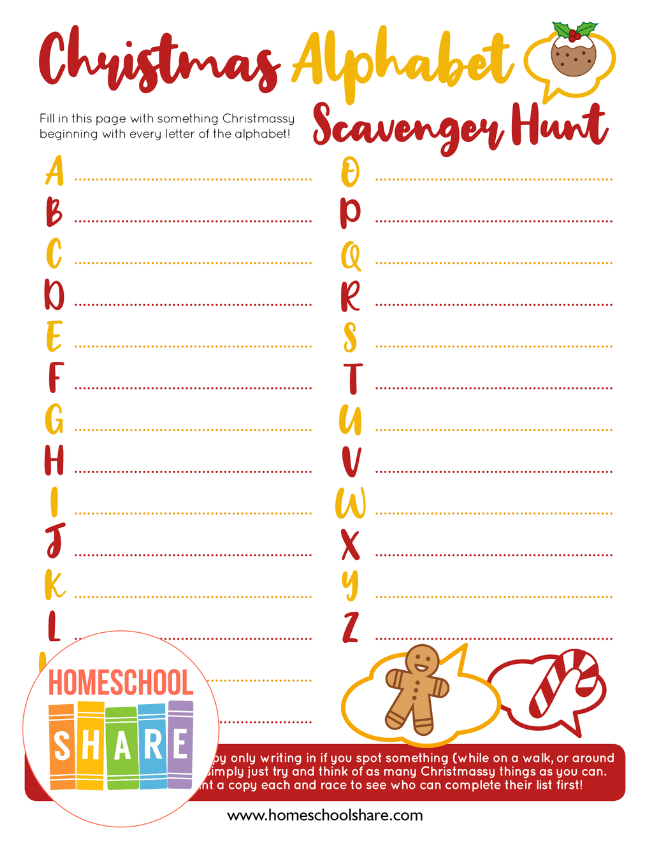 The scavenger hunts are great as a way to keep your kids busy during Christmas break. It provides many benefits for your student.
Scavenger hunts boost observation skills. As your child looks for objects, he will develop better observation skills.
Scavenger hunts require movements; this promotes gross motor development.
If you work on the scavenger hunt as a team, it will promote cooperation and social skills development.
This eye spy activity will increase creative and critical thinking skills as your child has to determine which items work best for each slot on the page.
Grab Your Free Christmas Scavenger Hunt Printables
Grab the scavenger hunt by clicking below.
<<< Christmas Scavenger Hunt Printables >>>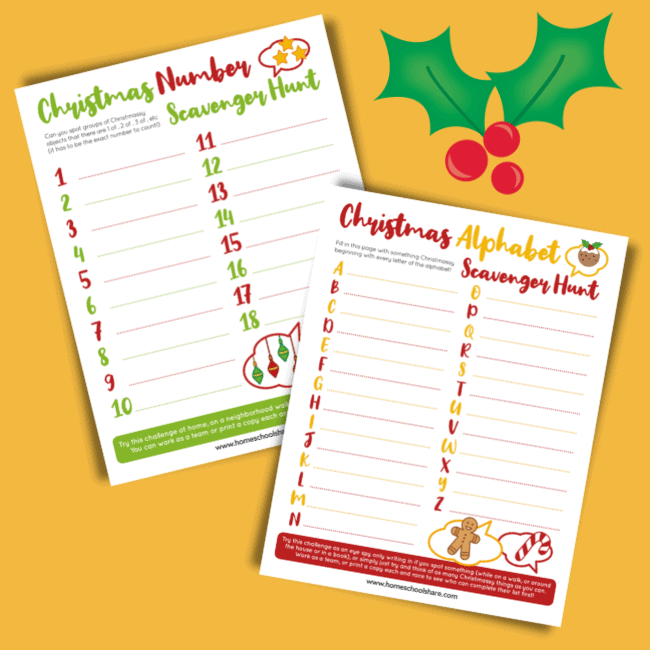 More Holiday Boredom Busters
Are you looking for more constructive activities for your kids during winter break? Try some of these: