Affiliate Disclaimer
We sometimes use affiliate links in our content. This won't cost you anything, but it helps us to keep the site running. Thanks for your support.
Kids love animals! Grab these free printable pond animal crafts and help your student boost fine motor skills while generating interest in the animals who live in a pond habitat.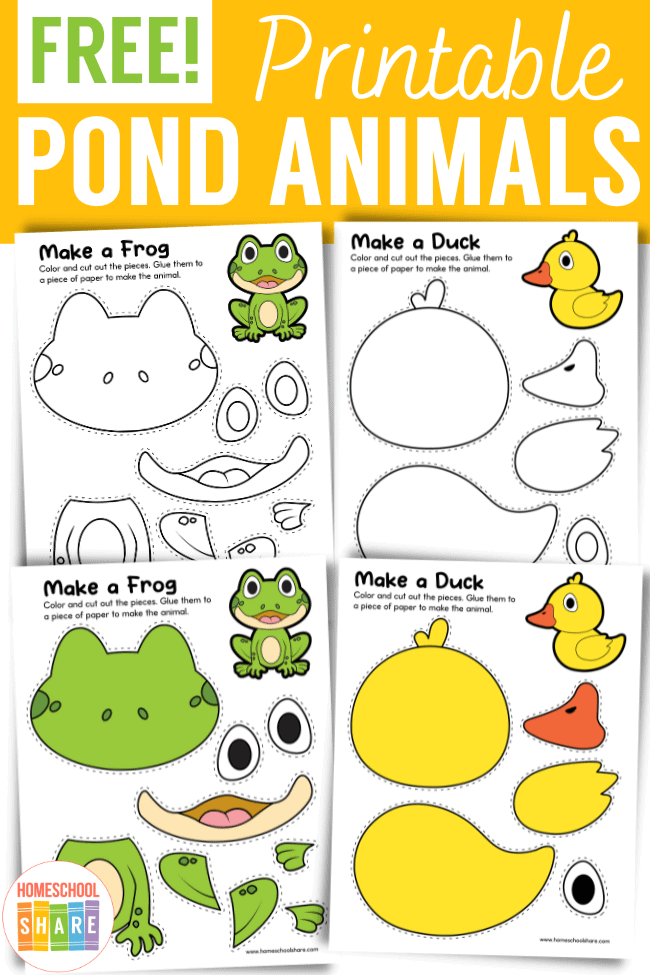 What Are the Benefits of Using the Pond Animal Crafts?
When your student works on the animal crafts, she is experiencing multiple benefits.
Coloring, cutting, and gluing build fine motor muscles that will be used for other tasks such as handwriting.
Learning to use scissors helps a child develop focus as they look at the paper and determine where to cut. Scissor skills also boost two-handed coordination.
Your student will use visual discrimination skills to piece the animal together in the right sequence.
When your student finishes building an animal, he will develop confidence that she can complete a task.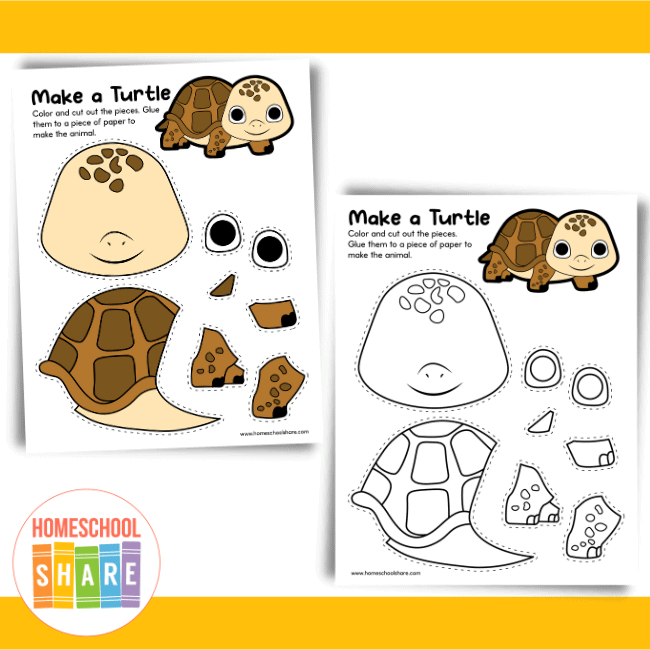 What's Included in the Printable Pond Animal Crafts?
This set of free animal crafts includes ten different color, cut, and paste activities. Each animal comes in a black and white version as well as a full color version. Choose the best option for your student and print.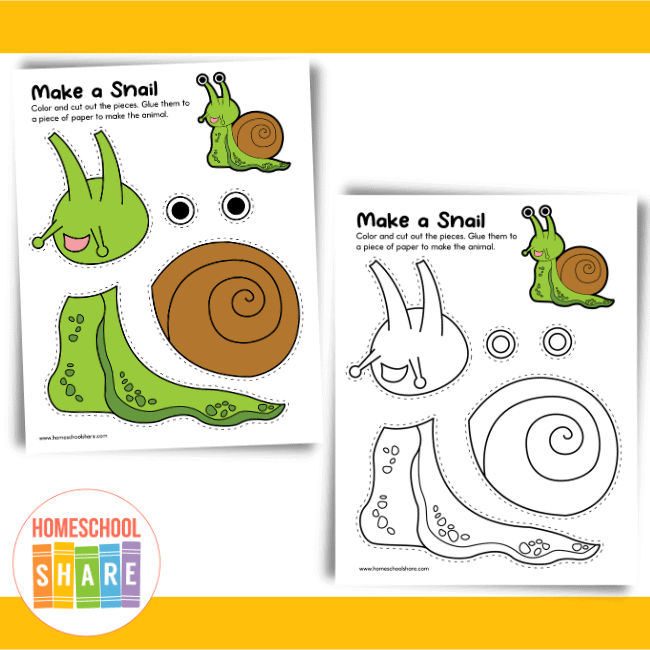 These ten pond animals are included:
Frog Craft
Turtle Craft
Catfish Craft
Crayfish Craft
Dragonfly Craft
Duck Craft
Heron Craft
Snail Craft
Goose Craft
Beaver Craft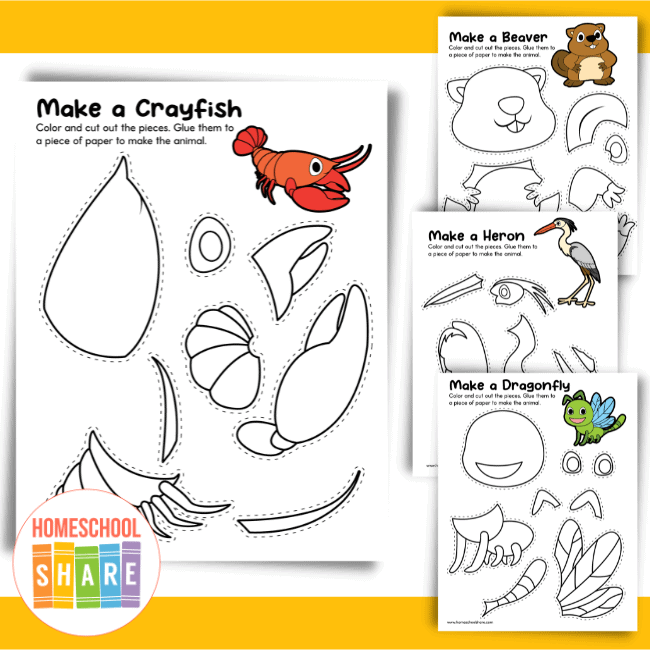 How to Use the Pond Crafts
This set of crafts is simple to use. Gather the supplies you'll need: crayons, scissors, glue, and paper.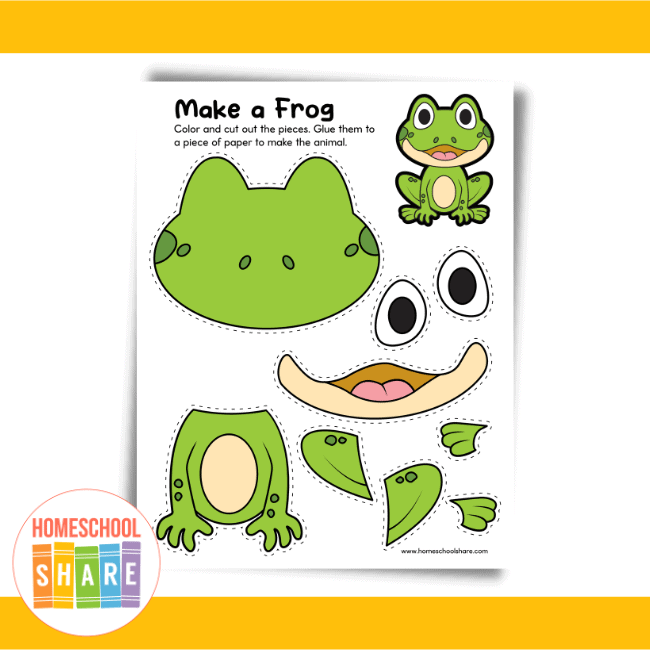 Print the animal pond crafts.
Let your student choose one.
Encourage your student to color the picture.
Encourage your student to cut out the picture, using the lines provided.
Let your student glue the pond animal to a piece of construction paper and give the art away to an aunt, uncle, grandma, grandpa, or friend!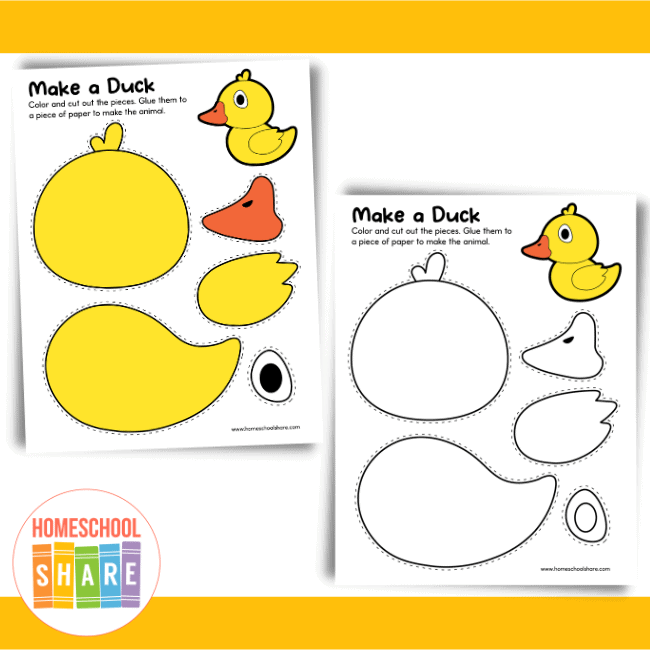 Grab Your Set of Free Printable Pond Animal Crafts
Use the form below to subscribe to the newsletter. Once you confirm, you'll receive an email with the link to the printable animal crafts. If you are already confirmed, simply enter your email address below, and you will receive an email with the link.
Buy the Animal Crafts Bundle
If you want all of Homeschool Share's animal craft sets (farm animals, ocean animals, pond animals, zoo animals, and birds), but you don't want to hunt and peck throughout the entire site, you can grab them easily and conveniently in one big bundle. Simply head to the shop or use the buy button below.
More Pond Animal Resources
If you are building a pond theme (or a frog theme), check out these other activities and printables: