Affiliate Disclaimer
We sometimes use affiliate links in our content. This won't cost you anything, but it helps us to keep the site running. Thanks for your support.
Thanks to Aadel Bussinger for preparing The Phantom Tollbooth Lapbook.
If you aren't familiar with this fantastic classic, here is a summary:
For Milo, everything's a bore. When a tollbooth mysteriously appears in his room, he drives through only because he's got nothing better to do. But on the other side, things seem different. Milo visits the Island of Conclusions (you get there by jumping), learns about time from a ticking watchdog named Tock, and even embarks on a quest to rescue Rhyme and Reason. Somewhere along the way, Milo realizes something astonishing. Life is far from dull. In fact, it's exciting beyond his wildest dreams!
This lapbook includes printable activities based on the book The Phantom Tollbooth by Norton Juster.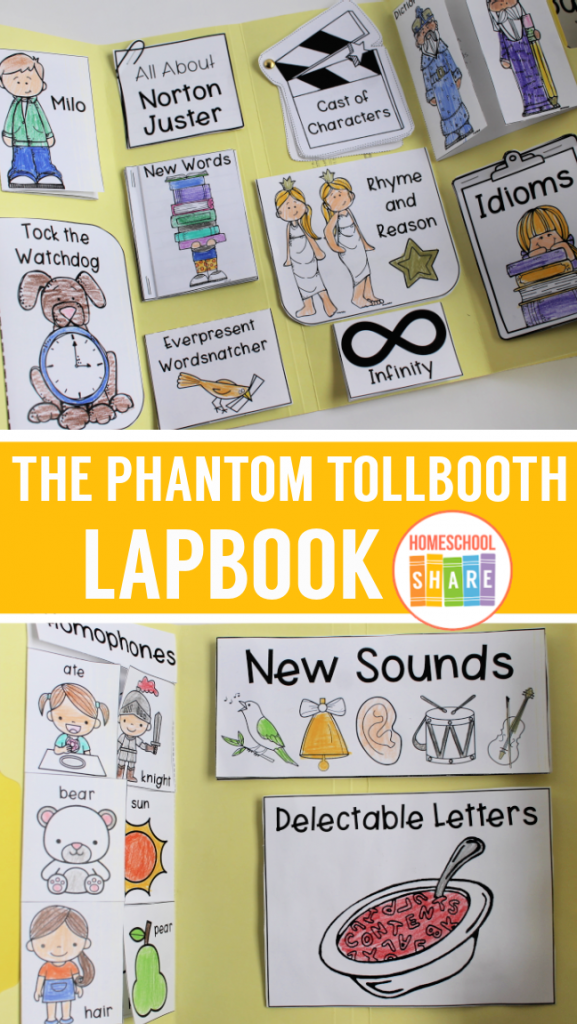 The Phantom Tollbooth Lapbook
This The Phantom Tollbooth Lapbook doesn't include lessons, but it does include a guide. Here is a sample for Chapter 1:
Discussion Questions:
Discuss Milo's dilemma. Discuss the possible causes (Milo's attitude, excess material goods, lack of purpose and responsibility, etc.).

Describe Milo's surprise gift.

What did the package contain? (genuine turnpike tollbooth, precautionary signs, coins, map, and a book of rules and traffic regulations)
Where does Milo decide to go? How does he choose his destination?
Lapbook Mini-books:
Begin the Milo mini-book. Write about his character (at the beginning of the story).
Begin the Vocabulary mini-book. If you find a new word, add the word and the definition to your book.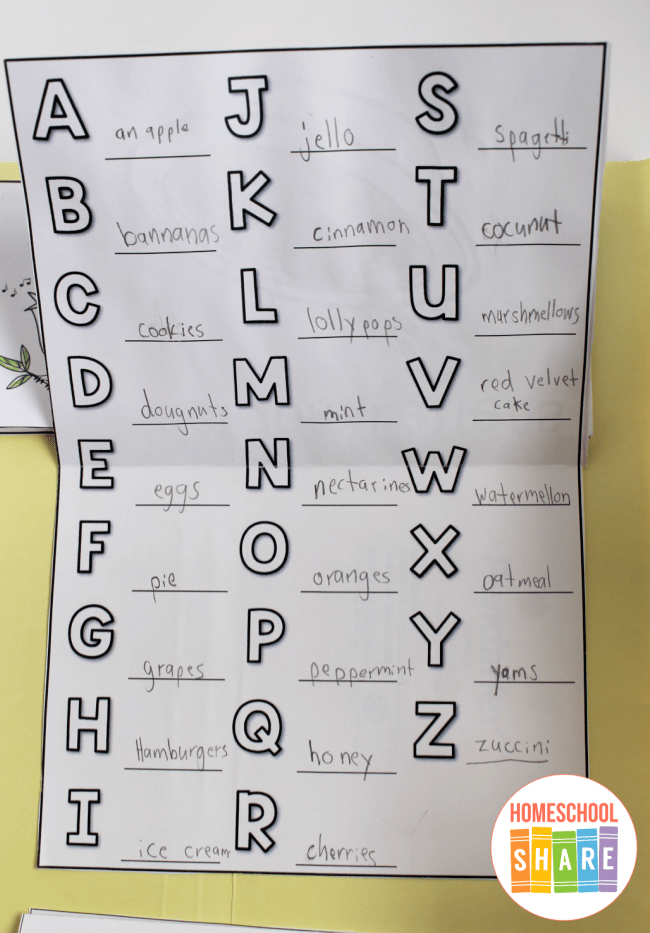 The Phantom Tollbooth Lapbook Sample
This The Phantom Tollbooth Lapbook sample was made with two file folders (glued together).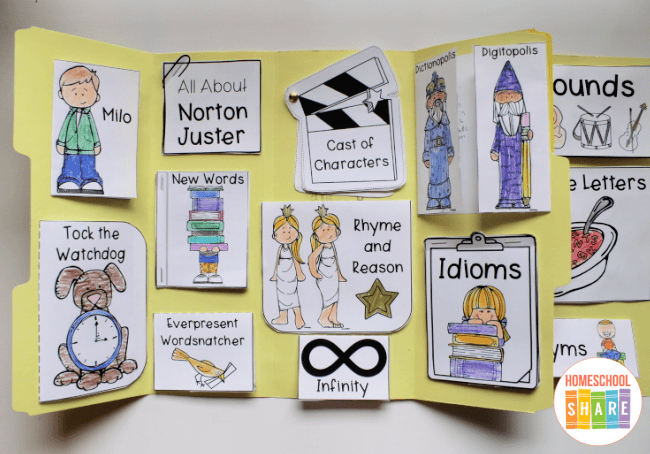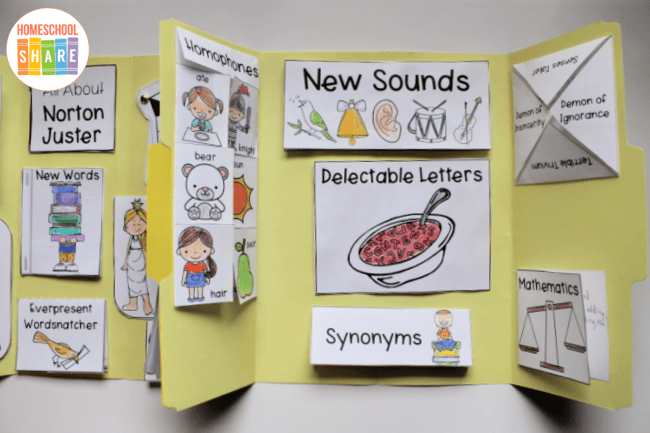 How to Get Started with the The Phantom Tollbooth Lapbook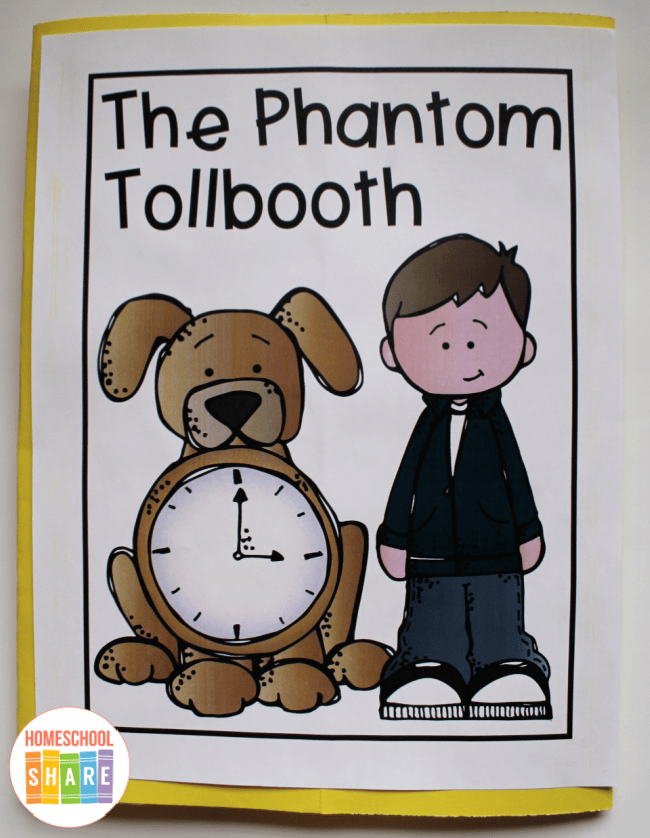 Follow these simple instructions to get started with The Phantom Tollbooth literature lapbook:
Buy a copy of the book, The Phantom Tollbooth, or grab one from your local library.
Choose and print the lapbook printables you want to use with your student.
Enjoy a week of literature lapbooking with your student.
Download Your Free The Phantom Tollbooth Lapbook
More Chapter Book Lapbooks
These chapter book lapbooks are great alternatives to book reports.