Affiliate Disclaimer
We sometimes use affiliate links in our content. This won't cost you anything, but it helps us to keep the site running. Thanks for your support.
Meet Mrs. Piggle-Wiggle! She lives in an upside-down house with a kitchen that is always full of freshly baked cookies. She was even married to a pirate once! Best of all, she knows everything there is to know about children.

When Mary turns into an Answer-Backer or Dick becomes Selfish or Allen decides to be a Slow-Eater-Tiny-Bite-Taker, Mrs. Piggle-Wiggle has the perfect cure. And her solutions always work, with plenty of laughs along the way.

from Mrs. Piggle-Wiggle at amazon.com
I love this funny tale of a magical woman who can cure ill-behaved children. My boys and I loved reading and laughing about the adventures of Mrs. Piggle-Wiggle. Grab the file and make your own Mrs. Piggle-Wiggle Lapbook.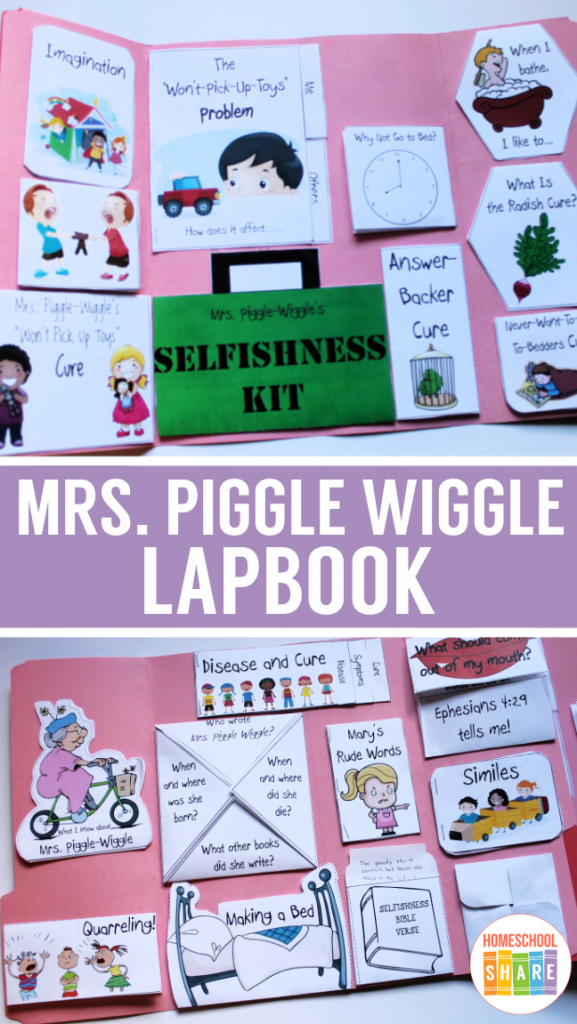 Thanks to Jodi Small and April Mitchell for helping with this Mrs. Piggle-Wiggle Lapbook.
Mrs. Piggle-Wiggle Lapbook Printables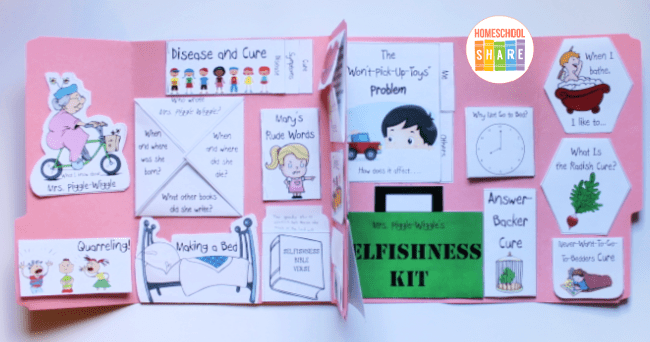 This lapbook includes printable activities based on the book Mrs. Piggle-Wiggle by Betty MacDonald. Here is a list of the mini-books included in the Mrs. Piggle-Wiggle Lapbook:
Mrs. Piggle-Wiggle Shape (to track character traits)
About the Author Envelope Fold
Book Review Form
Imagination Simple Fold
Upside Down House Shape Book
Make a Bed Shape Book
Simile Mini-book
Pick Up Toys Problem Tab Book
Pick up Toys Cure Simple Fold
Rude Words Hotdog Book
Answer Backer Cure Twice Folded Mini-book
Ephesians 4:29 Shutterfold
Selfishness Kit
Selfishness Verse Pocket
Disease, Symptom, Cure Layer Book
Radish Cure Simple Fold
Bath Simple Fold
Why Not Go To Bed? Trifold
Bedders Cure Matchbook
Staying Healthy Square Petal Mini-book
Quarreling Flap Book
Proverbs 20:3 T-book
Lapbook Example
This lapbook was made with two file folders. If you are new to lapbooking, read through How to Make a Lapbook.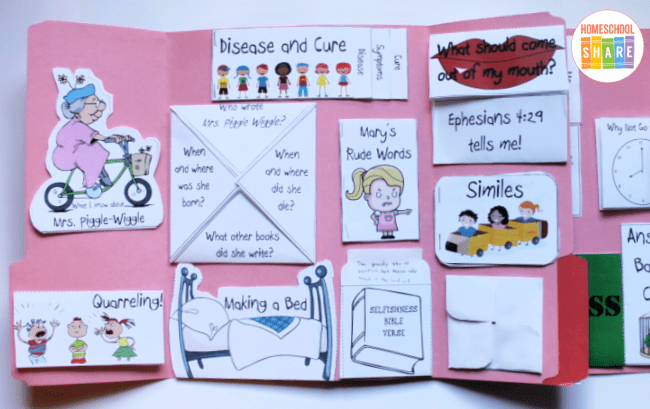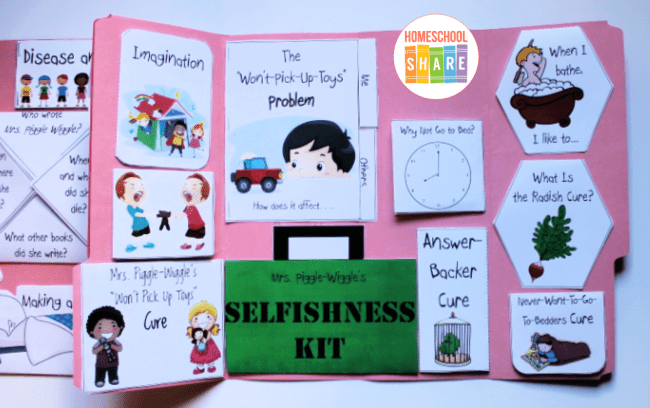 The review was glued to a back cover.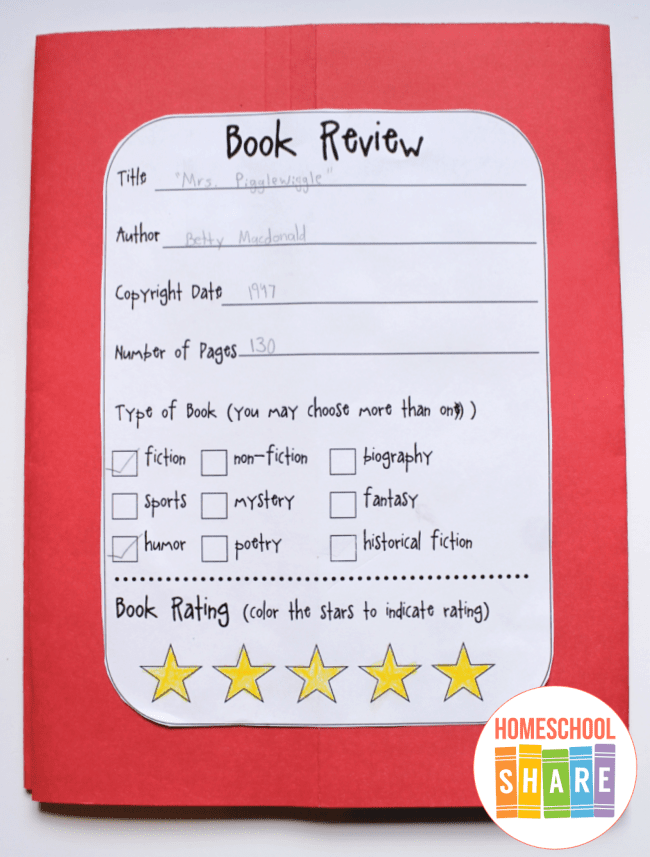 Remember, you can use outer flaps to add additional mini-books.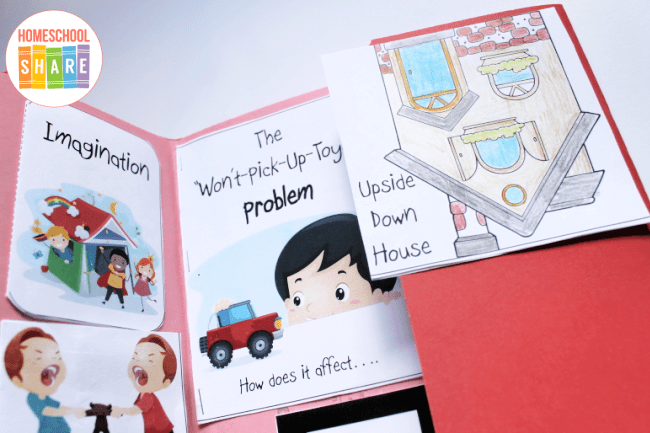 How to Get Started with the Mrs. Piggle-Wiggle Lapbook
Follow these simple instructions to get started with the Mrs. Piggle-Wiggle Lapbook:
Buy a copy of the book, Mrs. Piggle-Wiggle, or borrow one from your local library.
Choose and print the lapbook printables you want to use with your student.
Enjoy a week of literature lapbooking with your student.
Download Your Free Mrs. Piggle-Wiggle Lapbook
Simply click on the image below to grab the free Mrs. Piggle-Wiggle lapbook.
Explore Our Other Chapter Book Lapbooks