Affiliate Disclaimer
We sometimes use affiliate links in our content. This won't cost you anything, but it helps us to keep the site running. Thanks for your support.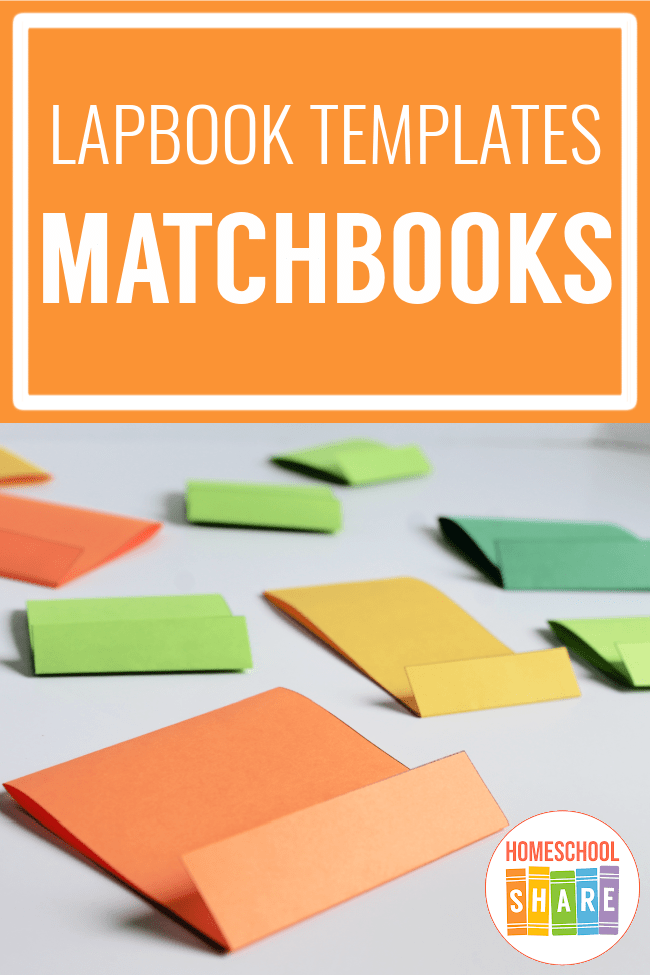 Are you looking for free lapbook templates? You are in the right spot!
This page includes a variety of matchbook templates for your student's next lapbook project.
Matchbook Templates for Your Lapbook
Matchbooks are my favorite. They are easy to cut out and fold, but opening and closing the little book is so much fun!
Standard Matchbook Templates
This standard size matchbook can be used for anything. Your student can write a title and draw a graphic on the cover and fill the inside with information. They print two to a page.
Simply click on the image to grab your standard matchbook template.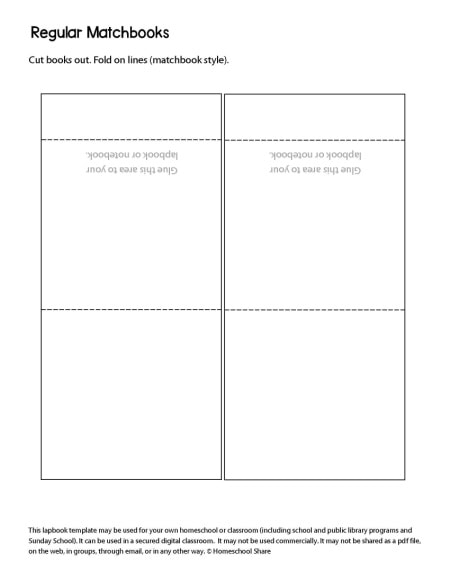 Medium Matchbook Templates
These matchbooks print three to a page. Sometimes, it's nice to have something that isn't quite as large as the regular sized matchbooks.
Simply click on the image to grab your medium matchbook template.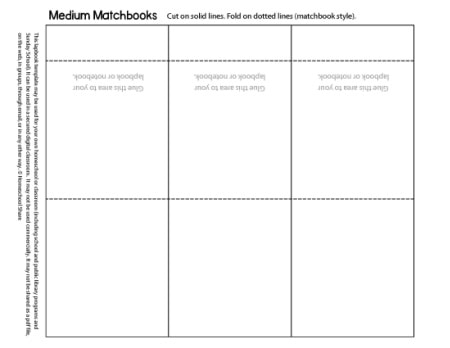 Small Matchbook Templates
Older students can write smaller and can use these matchbooks for just about anything. They print four to one page.
These are great to use when you have several related pieces of information, but you want to give each piece its own mini-book. Examples: characters in a story, pond animals, healthy foods, etc. Each item in the group would get a small matchbook.
Four of these will fit nicely on one of the sides of your lapbook.
Simply click on the image to grab your small matchbook template.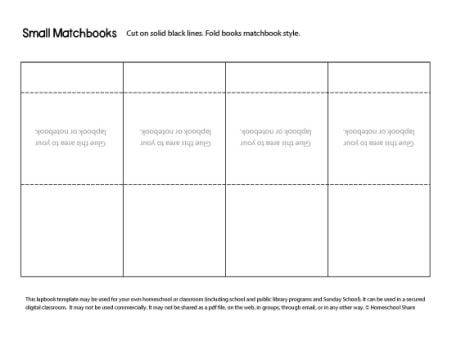 Skinny Matchbook Templates
These super skinny matchbooks are fun to add an interesting look to your lapbook. We've used these vertically as well as horizontally.
Simply click on the image to grab your skinny matchbook template.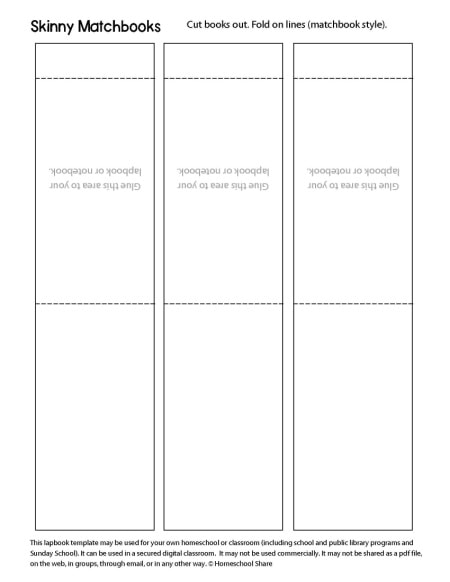 Compare and Contrast Matchbook Template
This jumbo-sized matchbook can be used to compare and contrast two different topics, similar to a Venn Diagram, but easier to use.
Simply click on the image to grab your compare and contrast matchbook template.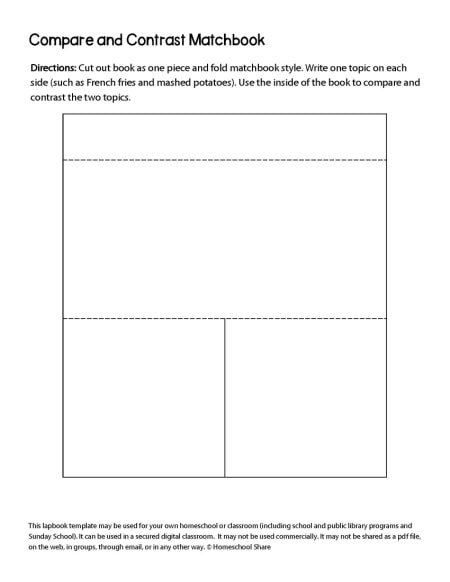 More Lapbook Templates
Find more templates on this Lapbook Templates main page.
You can also get a set of free Bonus Templates when you subscribe to the newsletter using the form below.
Basic Lapbook Template Bundle
All of our free lapbook templates have been bundled into one convenient pdf. If you'd like to snag this bundle, head to the shop or use the buy button below. These are not editable templates; these are print and add your own text and illustrations.
Editable Lapbook Templates
If you are looking for lapbook templates that allow you to add your own fonts and images, and if you have PowerPoint, try this set of editable templates.
Read more and see these templates in action here.