Affiliate Disclaimer
We sometimes use affiliate links in our content. This won't cost you anything, but it helps us to keep the site running. Thanks for your support.
Boost fine motor skills and have fun while learning letter recognition with this set of If You Give a Pig a Pancake alphabet playdough mats.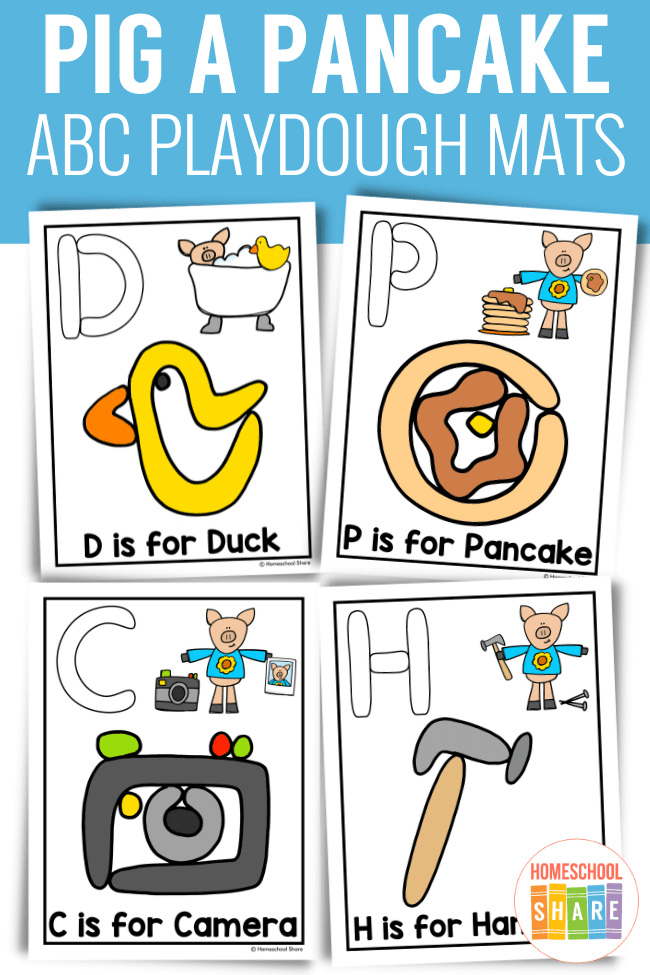 Benefits of Playing with the Alphabet Playdough Mats
When we think of playdough play, we know that all the squishing, twisting, and turning boosts fine motor skills, but playing with playdough can also increase literacy skills.
As your child works on the letter mat, she will roll and pinch dough to create the letters. You can also use this as an opportunity to introduce or review the shape of the letter.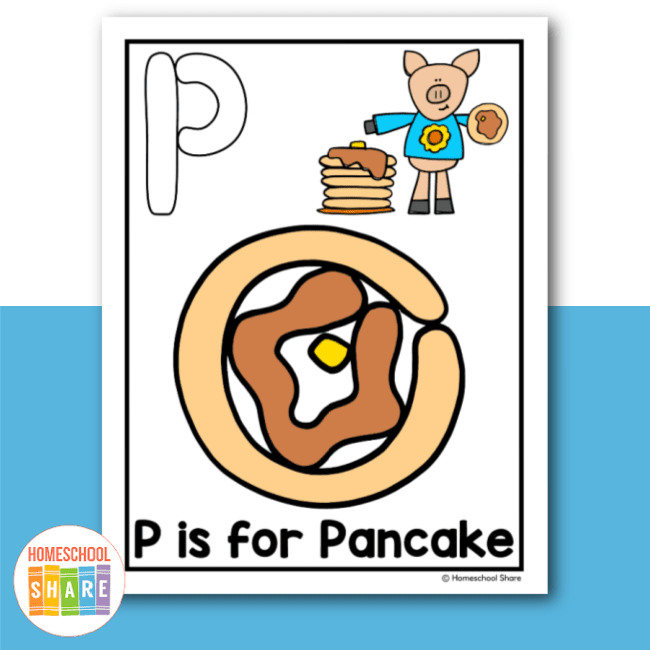 If your student is ready, use the playdough mat to teach the letter sound as well.
Creating with playdough is also wonderful for children because it gives them a sense of pride when they complete a task.
What's Included in the If You Give a Pig a Pancake Alphabet Playdough Mats?
This file includes nine alphabet playdough mats. The mats relate to the objects found in If You Give a Pig a Pancake.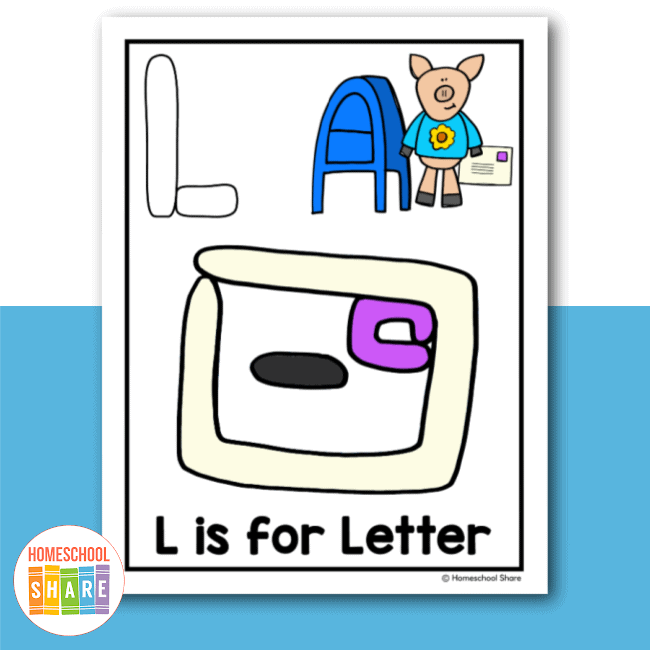 B is for Bubbles
C is for Camera
D is for Duck
G is for Glue
H is for Hammer
L is for Letter
P is for Pancake
S is for Syrup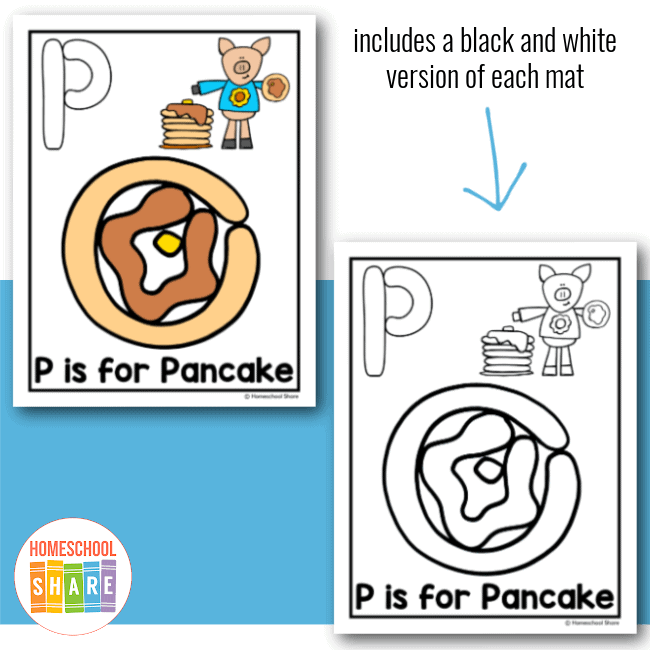 Each playdough mat comes in two options: full color or black and white. Simply pick the best option for your student and print it.
How to Get Started with the Alphabet Playdough Mats
The alphabet playdough mats are easy to use.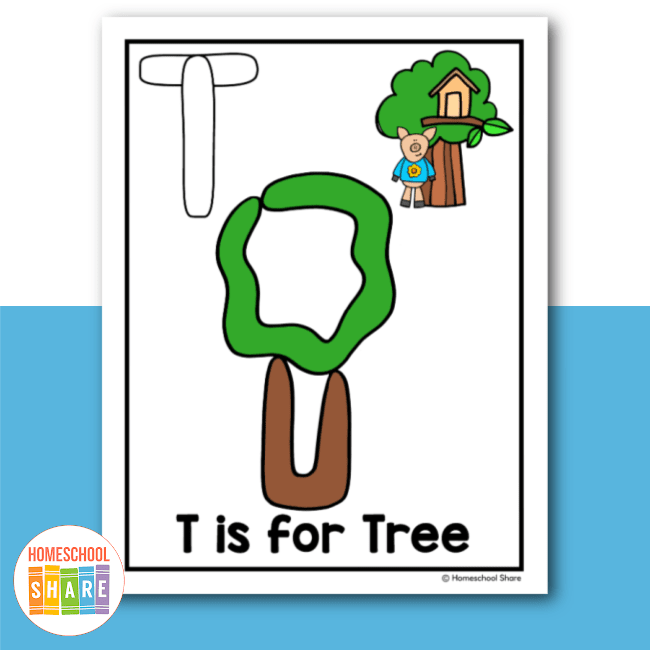 Read If You Give a Pig a Pancake by Laura Numeroff.
Print the mats. Choose black and white or full color. If you don't want full page mats, you could change your printer settings to print two per page.
Laminate the playdough mats or put each one in a dry erase pocket or page protector.
Give your student playdough and let her complete the activities (right on the mats!). Encourage her to build the letter as well as the object.
Review the letter name and sound with your student. Can your student think of any other objects in the book that begin with the same letter? (For example, pancake, pig, and picture all begin with P.) Look through the illustrations and try to find other words that begin with the same letter.
Get Your Free Alphabet Playdough Mats
Use the form below to subscribe to the newsletter. Once you confirm, you'll receive an email with the link to the playdough mats. If you are already confirmed, simply enter your email address below, and you will receive an email with the link.
More If You Give a Pig a Pancake Printables
If you love this story by Laura Numeroff, we have more for you!