Affiliate Disclaimer
We sometimes use affiliate links in our content. This won't cost you anything, but it helps us to keep the site running. Thanks for your support.
If you're hoping to instill a love of books and reading in your students, use these free printables to turn a small corner of your room into a library dramatic play center.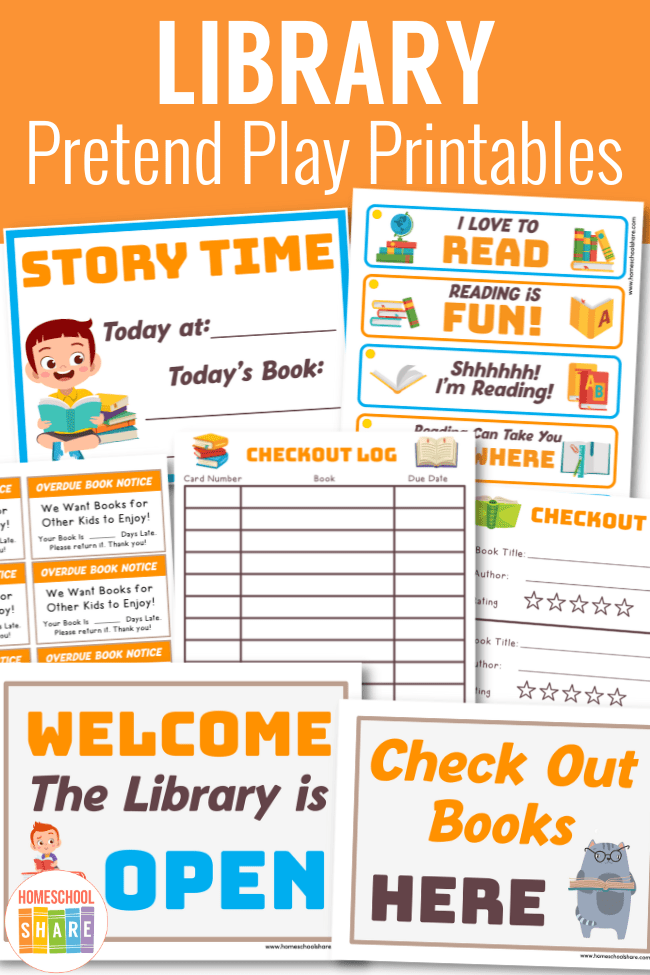 Benefits of Pretend Play
Why should you encourage pretend play for your preschool and kindergarten students? Because it is brain-building!
Pretend play is beneficial for your student because it promotes:
creativity and imagination
fine motor skills
gross motor skills
social development
language and communication skills
problem-solving abilities
teamwork
This set also promotes a love for literacy. Even if your kids can't read books (yet!), they will be organizing books, checking out books, checking in books, and creating positive experiences with books. This helps lay the foundation for students who are curious about stories and students who will want to read stories.
Library Dramatic Play Signs and Badges
This pretend play set includes several badges and signs to help your dramatic play center come to life.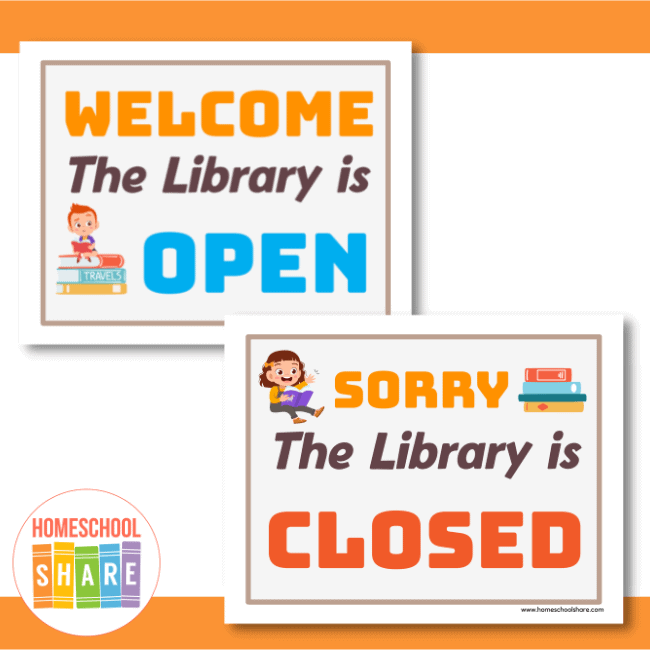 Badges for Librarian, Custodian, and Director
Open Sign
Closed Sign
Check Out Books Here Sign
Return Books Here Sign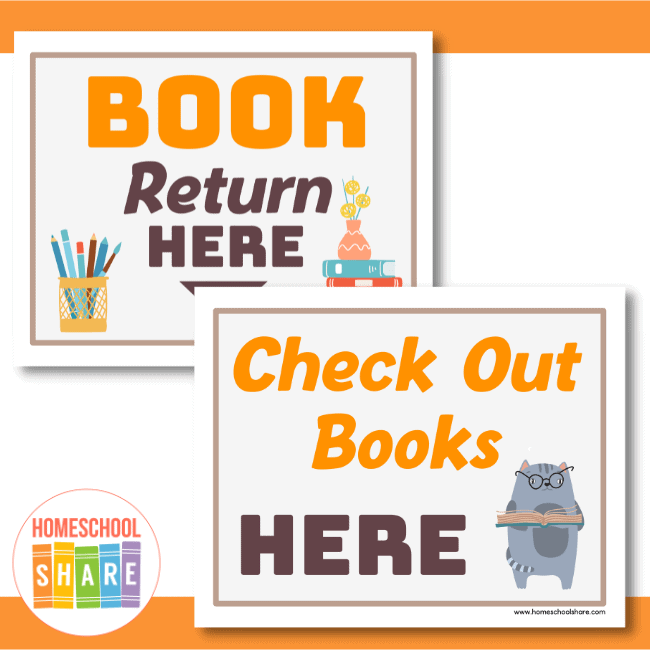 Nonfiction Poster
Fiction Poster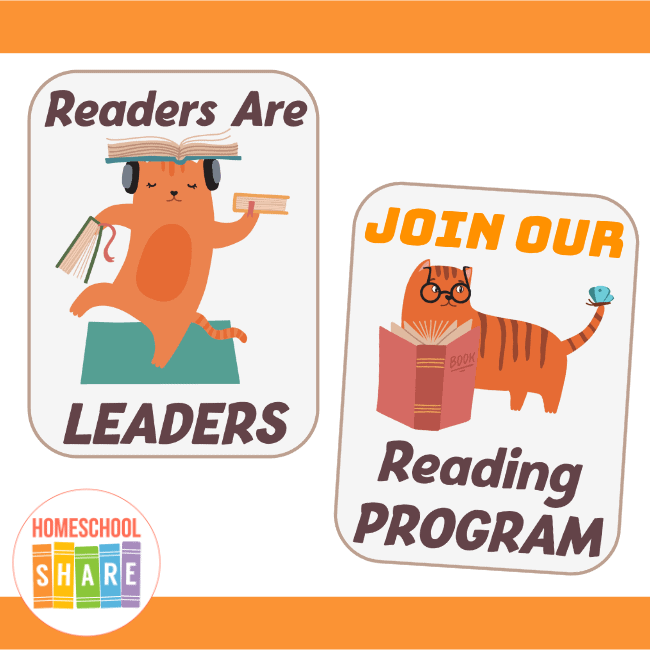 Readers are Leaders Poster
Join Our Reading Program Poster
Story Time Poster (laminate for students to use and reuse)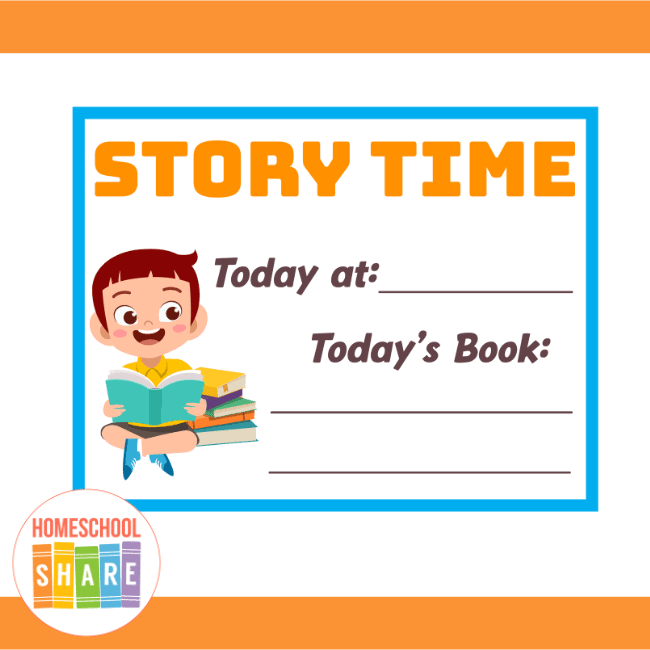 Additional Library Pretend Play Printables
These free printables are also included in the file to help you create a dramatic play library.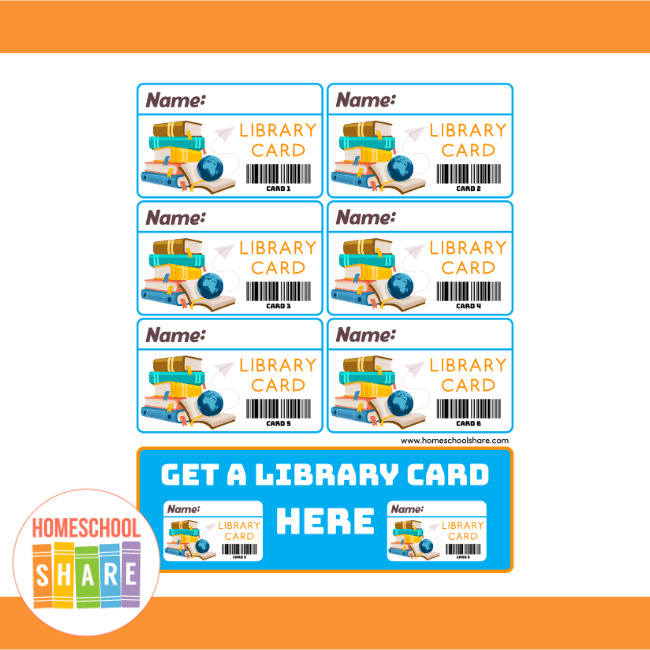 Library Cards (this page also includes a small sign that says "Get a Library Card Here")
Overdue Notices
Bookmarks
Check Out Logs (two different options)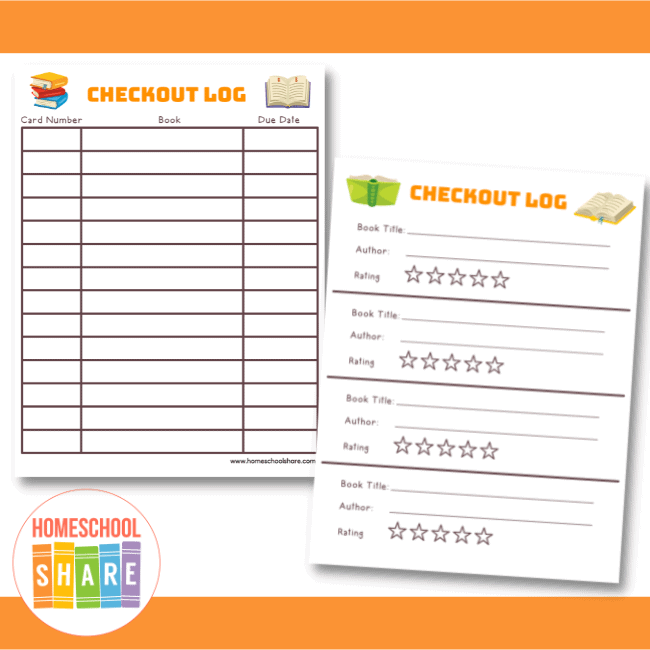 Props to Add to Your Library Dramatic Play Area
You can enhance your dramatic play library by adding some simple props for your students.
Books
Consider buying books from a library book sale (most have huge discounts at the end of the sale) or asking a library for discarded magazines, etc.
Stuffed Animals
Create a reading corner in your pretend library. Your librarian could even host a "Read to the Dogs" program if you have stuffed dogs. Students will feel secure reading to stuffed animals–even if they can't read yet. They can make up stories and pretend to read the books.
Dry Erase Markers
If you laminate the printables provided, your students can use dry erase markers to write (and re-write) on the overdue notices, the story time poster, and the check-out logs.
Basket for Book Return (a big rectangular laundry basket would work well for this)
Clip Boards (for forms)
Due Date Stamp
Only choose this if your students are responsible enough to understand that they can stamp the book log pages but not the actual books. Instead of a due date stamp, you could use simple symbol stamps.
For older students, you could add an alphabetical order sorting station or teach them to alphabetize the books on the library's shelves.
Picture Books About Libraries and Books
Scan this library book list and choose some stories about books to read with your students.
Download Your Free Library Dramatic Play Printables
Subscribe to the newsletter (using the form below) to snag your set of free dramatic play printables.
Buy the Pretend Play Printable Bundle
If you'd like a bunch of dramatic play sets, but you don't want to hunt and peck throughout the entire site, you can grab them easily and conveniently in one big bundle. Simply head to the shop or use the buy button below.
Sets included: fire station, post office, grocery, dentist, vet, zoo, library, pet shop, garden shop, ice cream shop, candy store, and dinosaur museum.
More Pretend Play Printables
We have gobs of free pretend play printables. Check out these sets.