Affiliate Disclaimer
We sometimes use affiliate links in our content. This won't cost you anything, but it helps us to keep the site running. Thanks for your support.
Are you looking for a non candy advent calendar? We have several! Try one of our Christmas countdown printables this holiday season and make amazing memories with your family.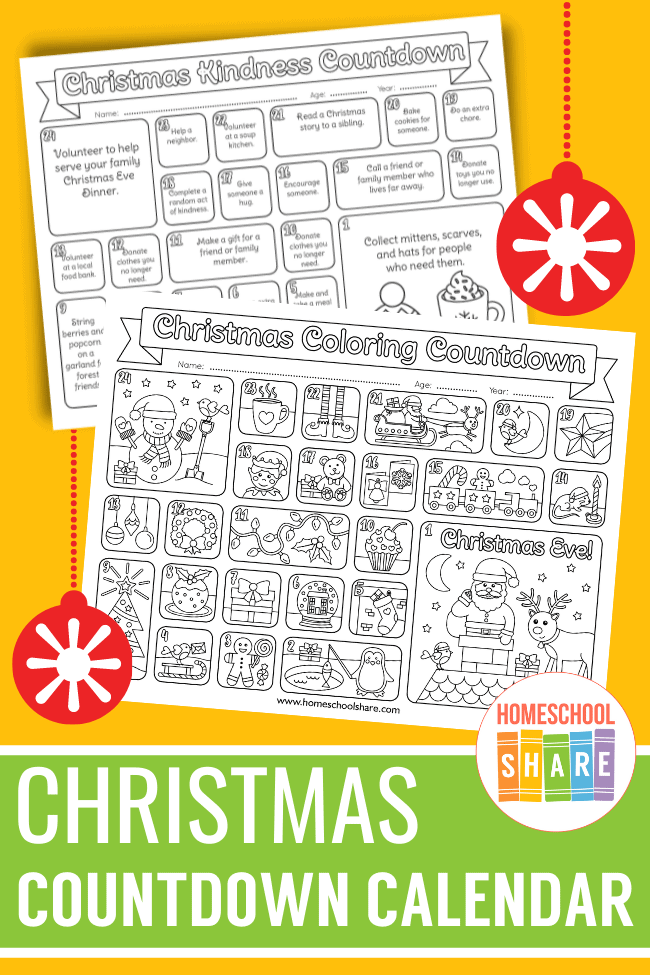 What's Included in the Christmas Countdown Printable?
The file includes four different advent calendar ideas for kids, so that you can find the right Christmas countdown calendar printable for your family.
Option 1: Advent Calendar Coloring Page
This advent calendar coloring page option includes an image for your child to color each day from the first day of December through Christmas Eve.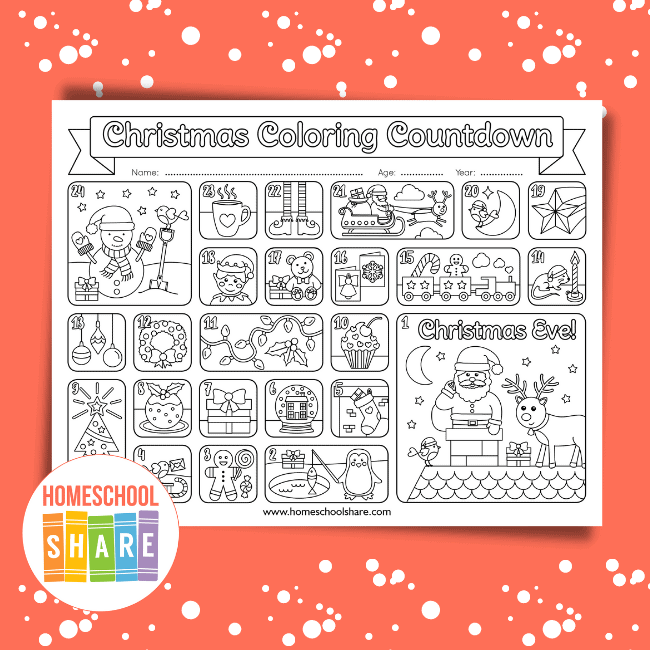 Option 2: Christmas Drawing Countdown
This option includes numbers and blank spaces. For this countdown calendar, your student will be able to choose a different holiday item to draw each day.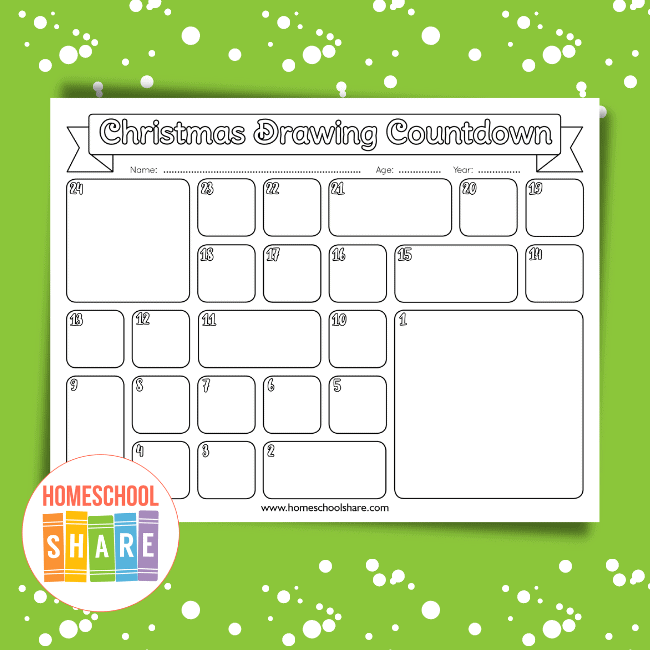 Option 3: Christmas Fun Countdown Printable
This option has fun Christmas activities added to it. If you don't like the ones on the page, you can edit it. Just click on the box and change the text! Advent calendar filler ideas have been added below to help you generate ideas for the countdown.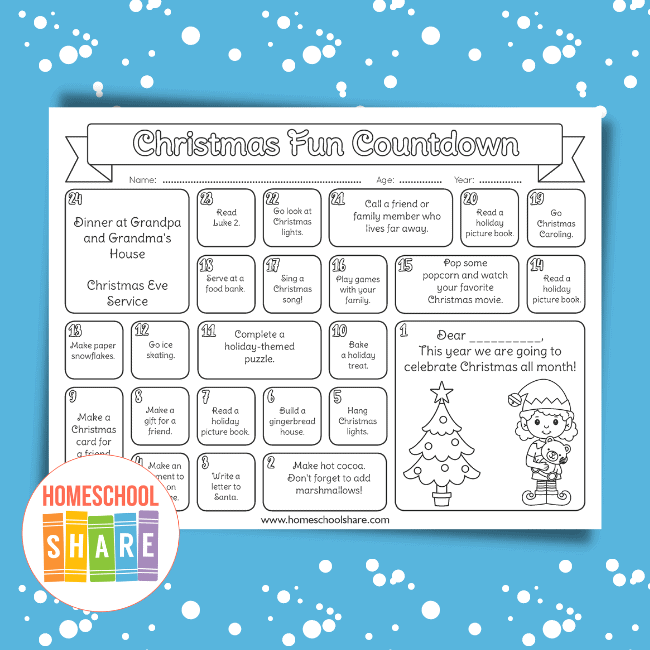 Option 4: Christmas Kindness Advent Calendar
This option has Christmas Kindness activities added to it. If you don't like the ones on the page, you can edit it. Just click on the box and change the text! Ideas have been added below.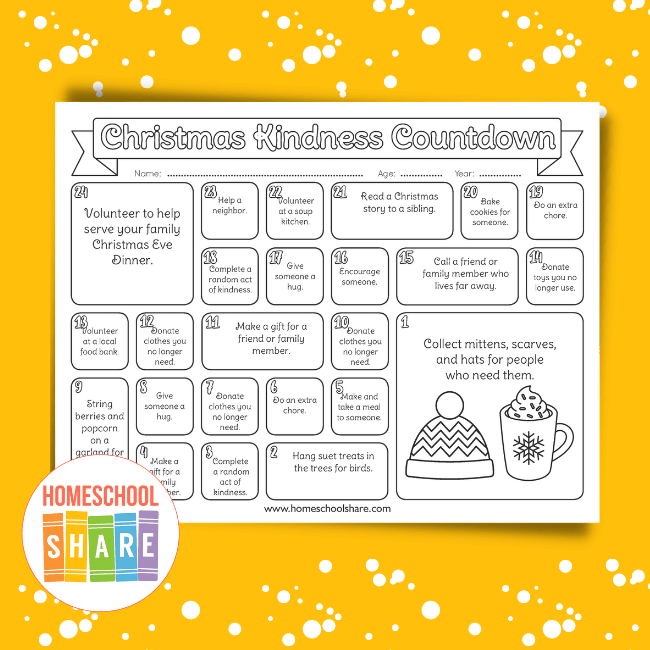 Advent Calendar Filler Ideas for Kids
If you choose option four or five, use some of these ideas to fill the advent calendar spaces:
Go and look at Christmas lights.
Complete a holiday themed puzzle.
Read a holiday themed picture book (or chapter book).
Host a game night or have a family game night.
Watch a holiday movie (you could add this to the calendar more than once).
Sing Christmas songs with your family.
Make a Christmas craft.
Make Christmas ornaments.
Go and see Santa.
Write a letter to Santa.
Go Christmas Caroling.
Go to Christmas Eve Service
These additional ideas would be perfect for the Christmas Kindness Advent Calendar.
Collect mittens, scarves, and hats for people who need them.
Hang suet treats in the trees for birds.
Complete a random act of kindness.
Donate clothes or toys that you no longer need.
Make a thank you note for a mail carrier, librarian, police officer, firefighter, or teacher.
String cranberries and popcorn and put them in trees for forest friends.
Create a card for a friend or family member.
Make a gift for a friend or family member.
Call a friend or family member who lives far away.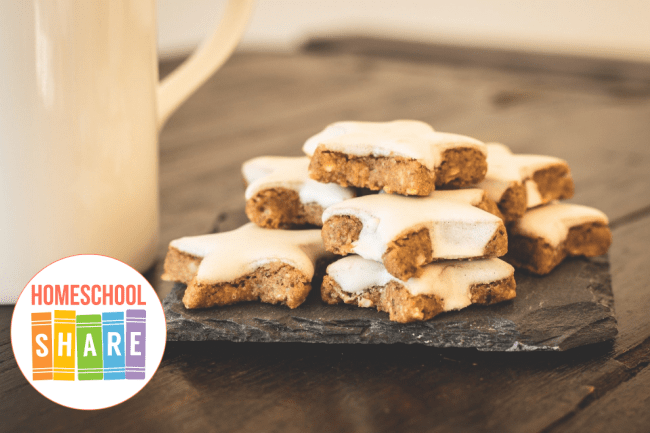 Take treats to a nursing home or an elderly neighbor.
Shovel the snow off the sidewalk for a neighbor.
Ask local friends and family to help you gather food for a food pantry.
Volunteer at a local food bank or homeless shelter.
Read a Christmas story to your sibling.
Pick up litter at your local park.
Help make and take dinner to a friend or family member.
Do an extra chore.
Take supplies to a local animal shelter (or volunteer at one!).
Buy someone a small treat like a cup of coffee or a candy bar.
Give someone a hug.
Encourage someone.
Get Your Free Christmas Countdown Printable
Grab one of the printable advent calendars by clicking the links below.
More Christmas Printables
Are you looking for more Christmas printables for your kids? Try some of these!