Affiliate Disclaimer
We sometimes use affiliate links in our content. This won't cost you anything, but it helps us to keep the site running. Thanks for your support.
Sometimes the start and finish of the school year are hard.
What project do you start with at the beginning of the year–a project your student will be excited about? What project do you end with when your students are too excited and ready for summer break?
Try this All About Me Lapbook. It is the perfect start or finish to your school year. Each All About Me Lapbook is fun to make and unique–just like the student creating it.
Your student will create a portfolio of memories that she can treasure for many years.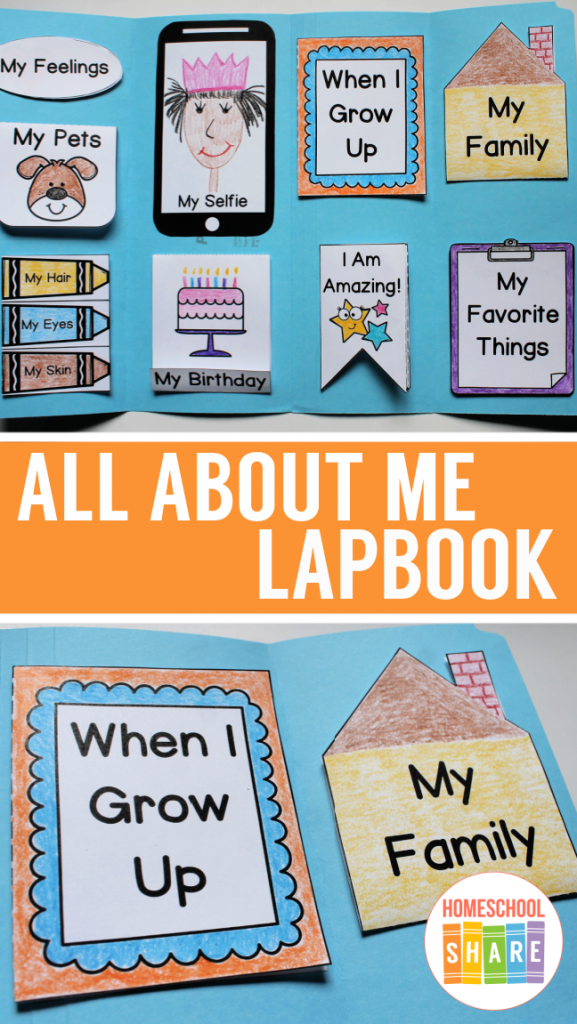 What's Included in the All About Me Lapbook?
This lapbook works for a variety of ages and abilities. It includes a variety of mini-books. Please pick and choose from the mini-books provided in order to meet the individual needs of your students.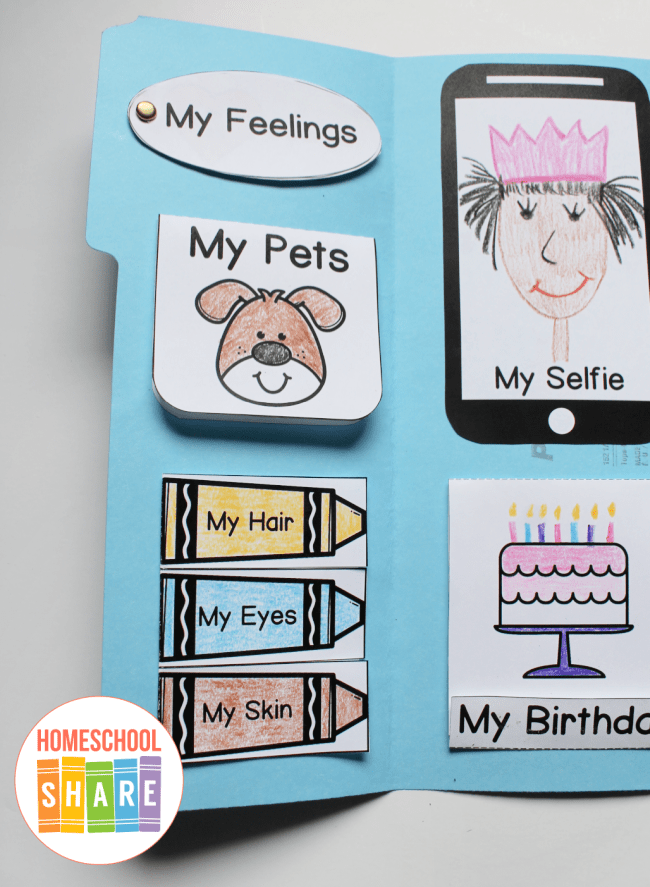 All About Me Cover Piece
When I Grow Up Simple Fold Book
My Colors Flap Book
My Feelings Fan Book (includes happy, mad, sad, scared, surprised, excited, and worried)
My Birthday Matchbook
My Family House Shape Simple Fold Book
My Favorite Things Clipboards Book (includes favorite book, movie, toy, animal, color, food, and game)
My Selfie Cell Phone Shape
My Pets Simple Fold Book
I Am Amazing! Accordion Book
The file also includes a sample layout. You do not have to use every mini-book to create this lapbook, though. Your student may even have some input for additional items he wants to add. I love when students have input about their lapbooks; this helps to make them unique and gives the student more ownership.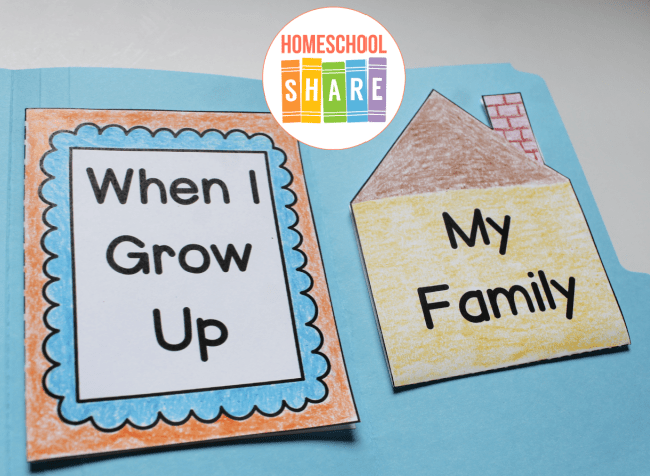 How to Get Started with Your All About Me Lapboook
Follow these simple instructions to get started with the All About Me Lapbook.
Note: This lapbook is only available in black and white. It does NOT come with a color option.
Print the All About Me Lapbook.
Choose and prepare the lapbook mini-books you want to use with your student.
Enjoy a week of learning all about your amazing students!
All About Me Lapbook Sample
Here is a sample of this lapbook. It was made with one file folder.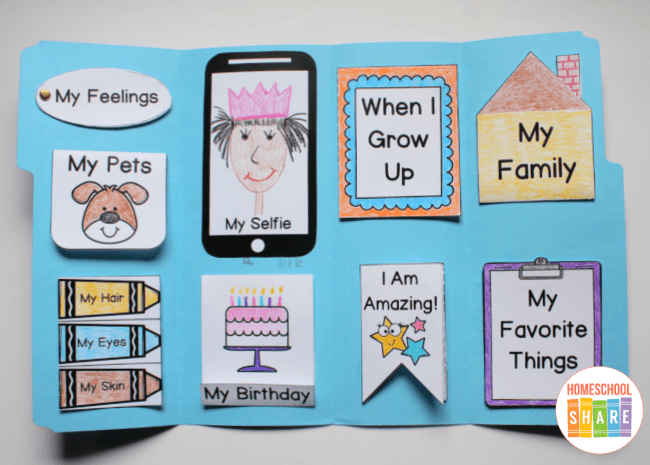 Suggested Book List
If you'd like, add some literature to this lapbook project. Read some books to your students to discuss similarities, differences, and how to celebrate one another.
Buy the All About Me Lapbook
To buy this lapbook, head to the Tip-Top Printables Shop. Thanks for your support!