Affiliate Disclaimer
We sometimes use affiliate links in our content. This won't cost you anything, but it helps us to keep the site running. Thanks for your support.
The classic nursery rhymes serves as the base for all of the lessons and activities found in our engaging Three Little Kittens printables.
The three little kittens, they lost their mittens,
And they began to cry,
"Oh, mother dear, we sadly fear,
That we have lost our mittens."
"What! Lost your mittens, you naughty kittens!
Then you shall have no pie."
"Meow, meow, meow."
"Then you shall have no pie."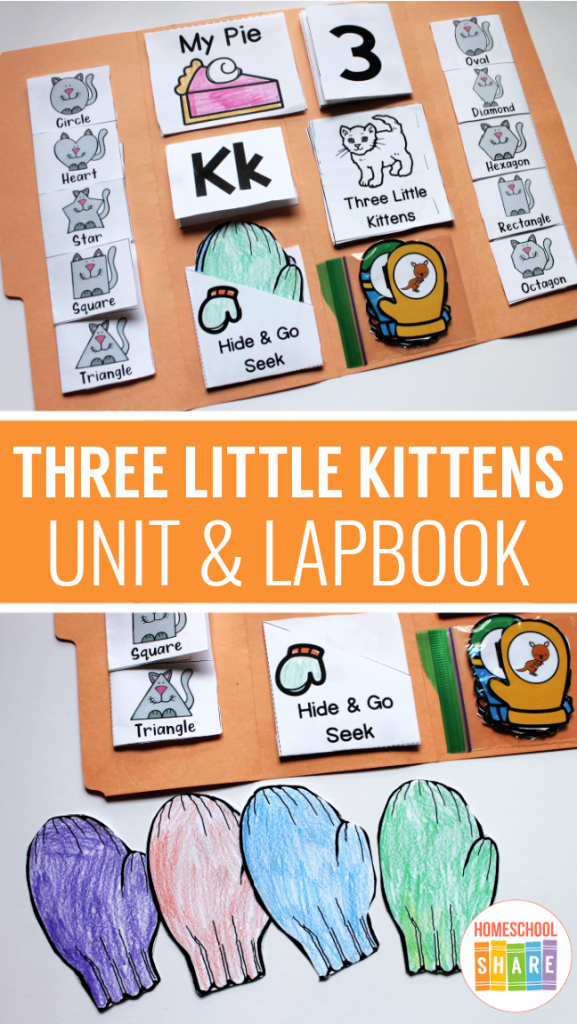 You don't have to have the book, but we enjoyed Three Little Kittens by Paul Galdone during our week with this lapbook.
Three Little Kittens Printable Activities
1. Hide and Seek Mittens & Pocket
Play hide and go seek with the mittens (after your student colors them). Hide them around the house and let him find them. Give a hug or word of praise each time he finds a mitten! Take turns hiding and finding the mittens.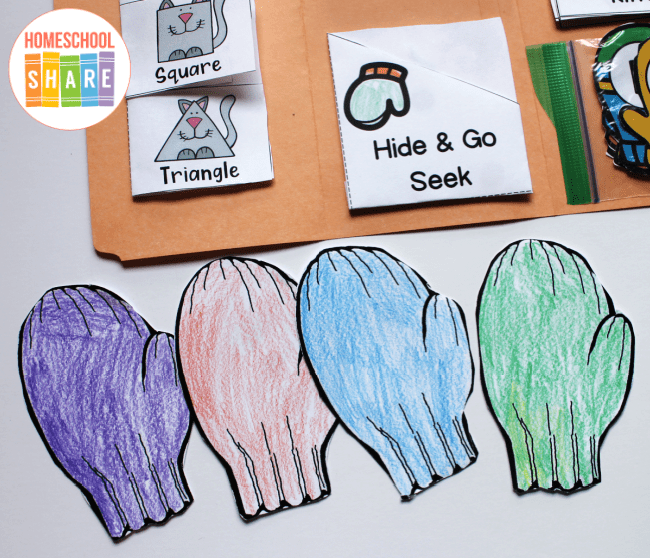 2. My Pie Book
Make a pie together. I know this might be hard with a little one, but so much fun; it doesn't have to be perfect. Put a picture of your pie in the "My Pie" book. Alternatively, make a paper pie and paste it inside the "My Pie" book.
3. K is for Kitten
Learn the letter K. Emphasize the K sound. Find other things that start with K that are in your house (a book with a kangaroo, give kisses, show your student how to kick, etc.). Complete the K mini book.
4. Three Little Kittens Song
Sing the song together! This is so much fun. Your student will love the meowing and purring parts. Make the mini book and let your student paste or sticker the pictures on it.
5. The Number Three Accordion Book
Teach your preschooler the concept of three. Use items around the house and group things in threes. It might be fun to get out three cups, three plates, three forks, etc. when you eat your pie! Let him color the pictures on the three accordion and emphasize that there are three items on each page (three pies, three mice, three mittens, three kittens, etc).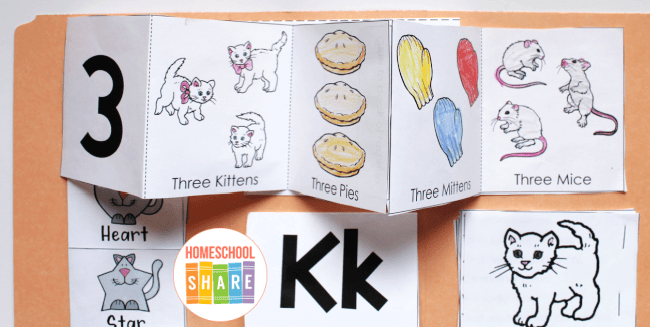 6. Washing Mittens
Use the pattern in the files to make some mittens out of fun foam. Soil the mittens (maybe with some jam, dish soap, shaving cream, or washable paint) and then wash them in a small tub of water. If you have a clothesline, you could even hang them out to dry. Once they are dry you can store them in a plastic bag in your lapbook.
7. Matching Game
Cut out the patterned mittens. Use them for a mitten match game and use them to reinforce the Letter K. You may want to use hook and loop dots or magnets in your lapbook with these (so your student can perform the activity over and over again).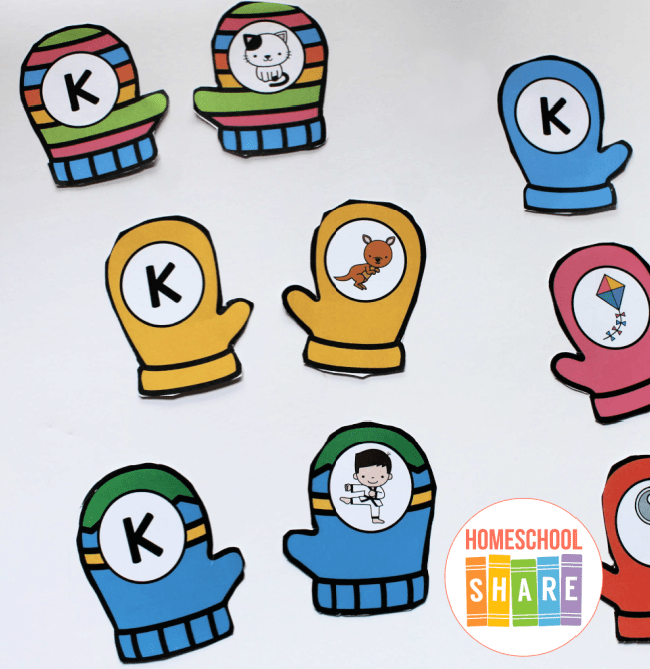 8. Matching Kitten Shapes to Pie Shapes
Use these two flap books to match the kitten shapes to the pie shapes. This is a fun way to introduce and review shapes. Shapes include: heart, star, circle, oval, diamond, square, rectangle, octagon, hexagon, and triangle.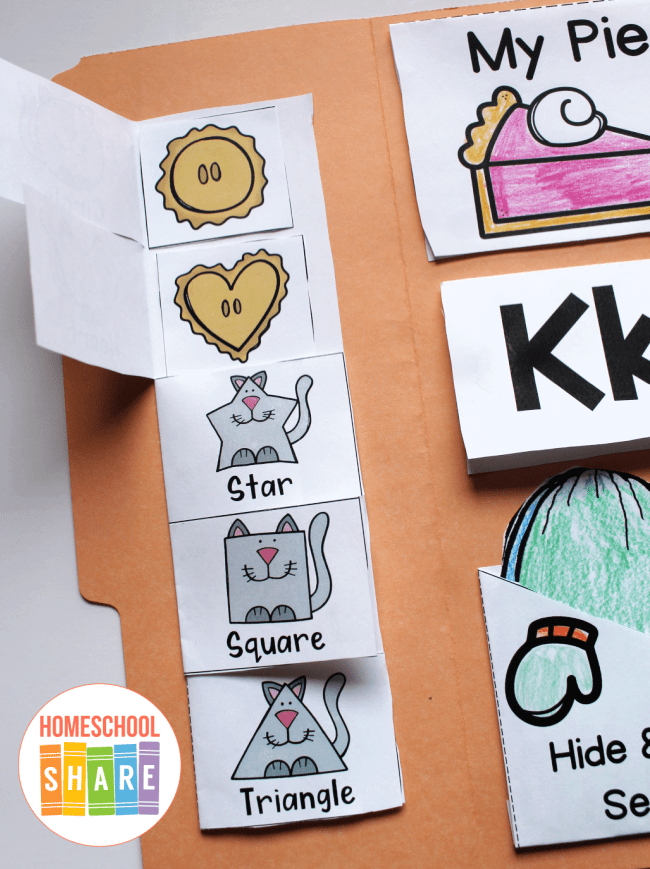 9. My Feelings T-Book
Use the My Feelings T-book to discuss feelings. How do you think the kittens felt when they lost their mittens? When they found their mittens? How did the mother cat feel when they soiled their mittens?
Note: If desired, you can combine all of your Three Kittens printables into a Three Kittens Lapbook.
How to Get Started with the Three Kittens Printables
Follow these simple instructions to get started with the Three Little Kittens printable activities:
Buy a copy of the book, Three Little Kittens, or grab one from your local library (or just print out the nursery rhyme).
Choose and prepare the Three Little Kittens lapbook printables you want to use with your student.
Enjoy a week of rhyming fun with your preschool student.
Download Your Three Little Kittens Printables
Use the form below to subscribe to the newsletter. Once you confirm, you'll receive an email with the link to the printable activities. If you are already confirmed, simply enter your name and email address below, and you will receive an email with the link.
More Nursery Rhyme Resources for Your Preschool Student