Affiliate Disclaimer
We sometimes use affiliate links in our content. This won't cost you anything, but it helps us to keep the site running. Thanks for your support.
This timeless story of winter's first snowfall has been delighting children since 1962. Peter spends an eventful day in the snow. Grab our The Snowy Day Lapbook and enjoy the learning opportunities presented by the classic book.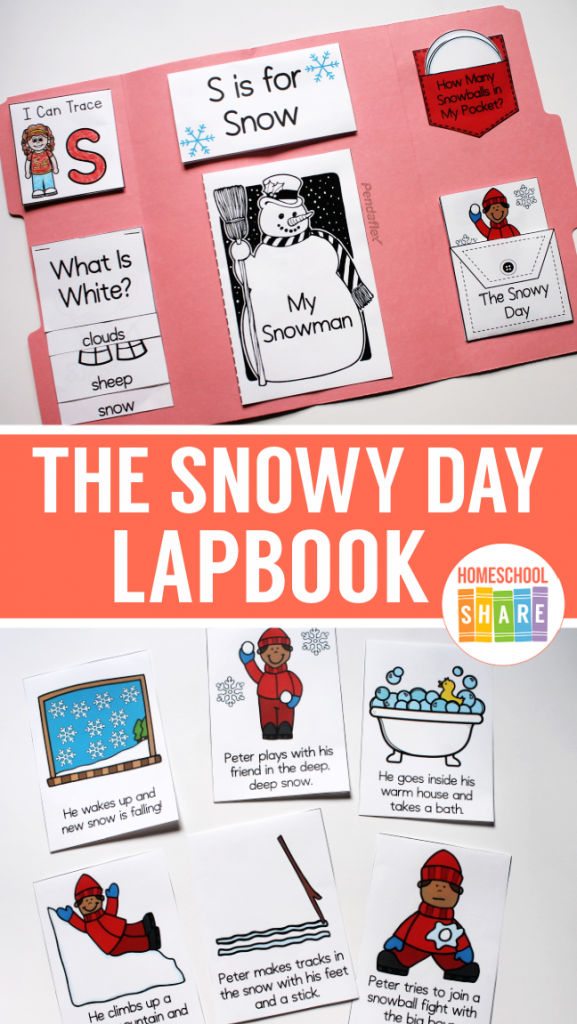 Our The Snowy Day lapbook will take you on adventures with Peter through a winter wonderland.
The Snowy Day Lapbook Printables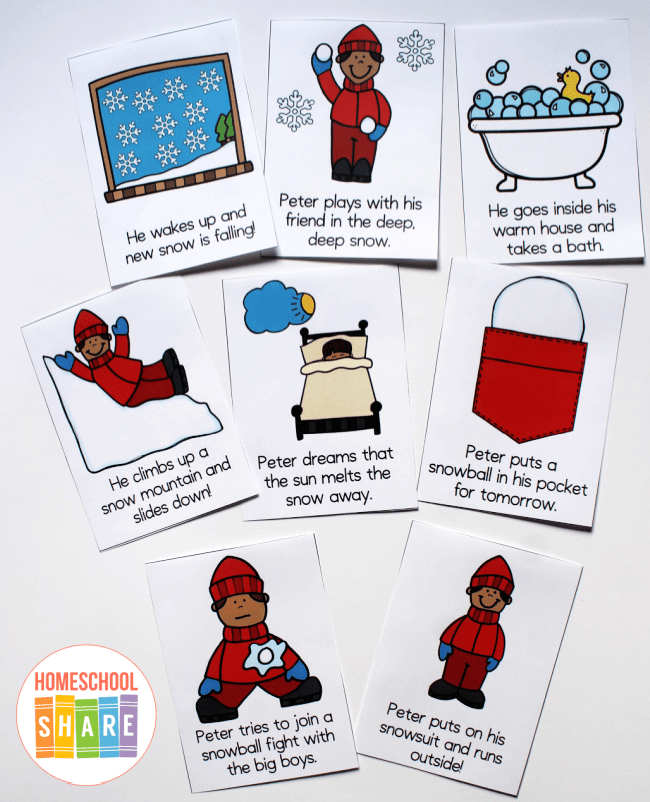 The Snowy Day Story Sequencing Cards
After you have read the story a few times, give your student the sequencing cards. Read them together. Can your student put them in order based on the story, The Snowy Day?
My Snowman
Let your student create a snowman with the shapes provided (triangle, circles, and two rectangles that form a hat). Paste the snowman inside the cover book.
S is for Snow Simple Fold
Can your student find the letter S in the letter find? After she has found all of the Ss, paste the letter find inside the cover book.
Snowballs in My Pocket
Use the snowballs for counting and sequencing activities. You could also use them for a hide and seek game. If you want, add numbers to the snowballs. An older student could pick two cards and figure out the sum.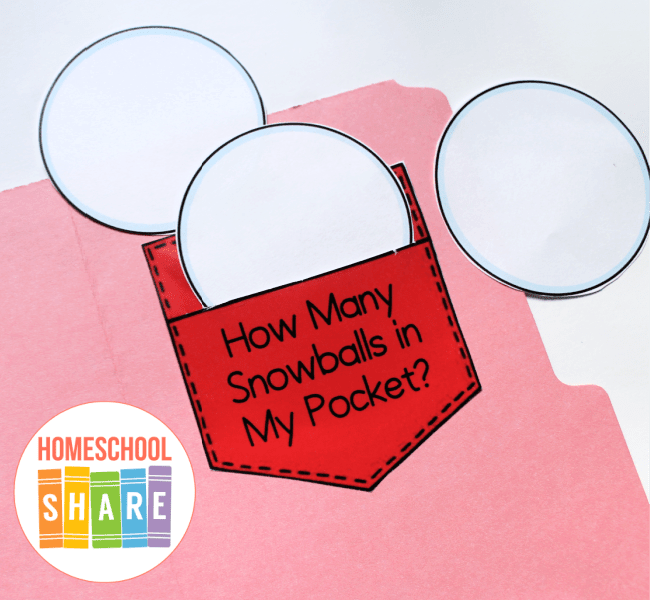 The Color White Layer Book
Snow is white. What other things are white? Learn about the color white and make the layer book together.
Fine Motor Fun: Painting
Reinforce the color white with the images of the snowman and the snowflakes. Let your student paint the images with glitter glue. Cut out the images and add them to his lapbook.
"White Fields" Poem & Word Matching Activity
Read the poem together. Discuss it. If your student is able, let her read the word cards, or you can read them to her.
Read the poem a second time. Have your student listen for the words. When she hears one, she should show you the card. You can store these in an envelope in your lapbook.
The Snowy Day Lapbook Example
This sample lapbook was made with one file folder.
Note: The I Can Trace S accordion book is found in this Alphabet Lapbook Extra pack.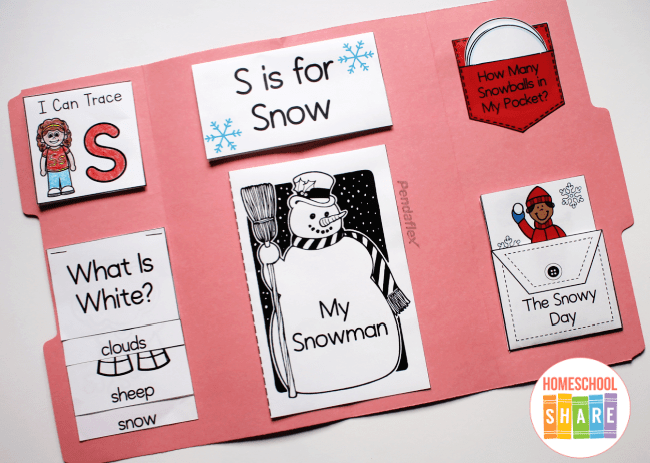 How to Get Started with The Snowy Day Lapbook
Follow these simple instructions to get started with the The Snowy Day lapbook:
Buy a copy of the book, The Snowy Day, or grab one from your local library.
Choose and prepare the The Snowy Day lapbook printables you want to use with your student.
Enjoy a week of snowy fun with your preschool student.
Download Your The Snowy Day Unit Study and Printables

More Winter Resources for Your Preschool Student
Looking for more winter themed resources for your student? Try these!