Affiliate Disclaimer
We sometimes use affiliate links in our content. This won't cost you anything, but it helps us to keep the site running. Thanks for your support.
Lizards, snakes, crocodiles, and turtles–reptile rascals are ready to help your student have a great week of learning.
Grab our Reptiles Printable Pack and some library books and enjoy learning about some fascinating animals.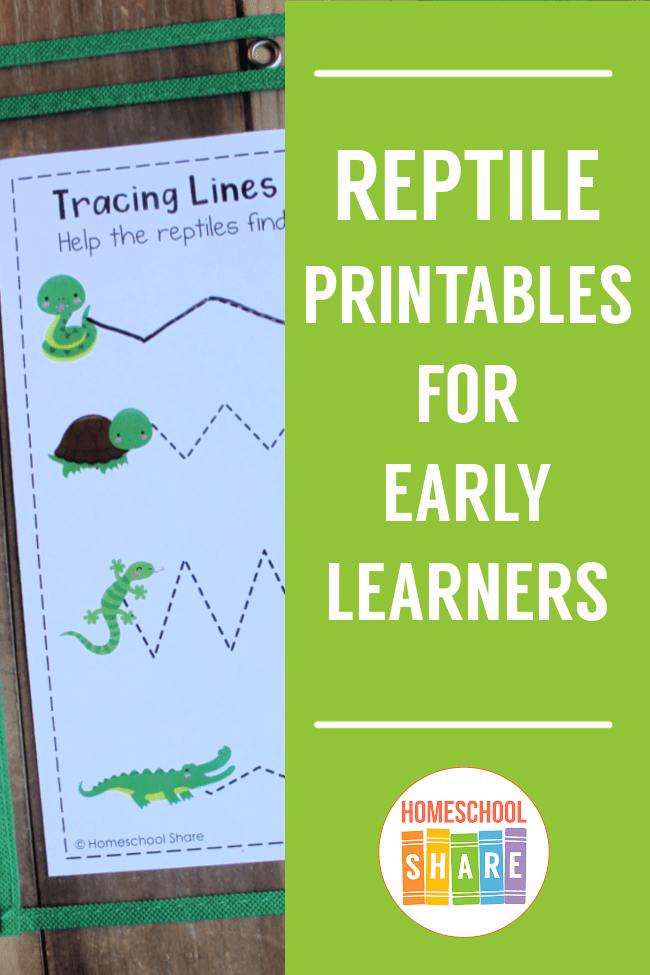 Reptile Rascals Printable Activities
Two Snakes the Same
Your student will use visual discrimination skills to find the snakes that are the same. If desired, put the page in a plastic protector and use with a dry erase marker so that your student can use and reuse the page.

Help the Reptiles Find Their Food
Ask your student to trace the path of the reptile to its food. Discuss different foods that reptiles eat or read a book about reptile diets.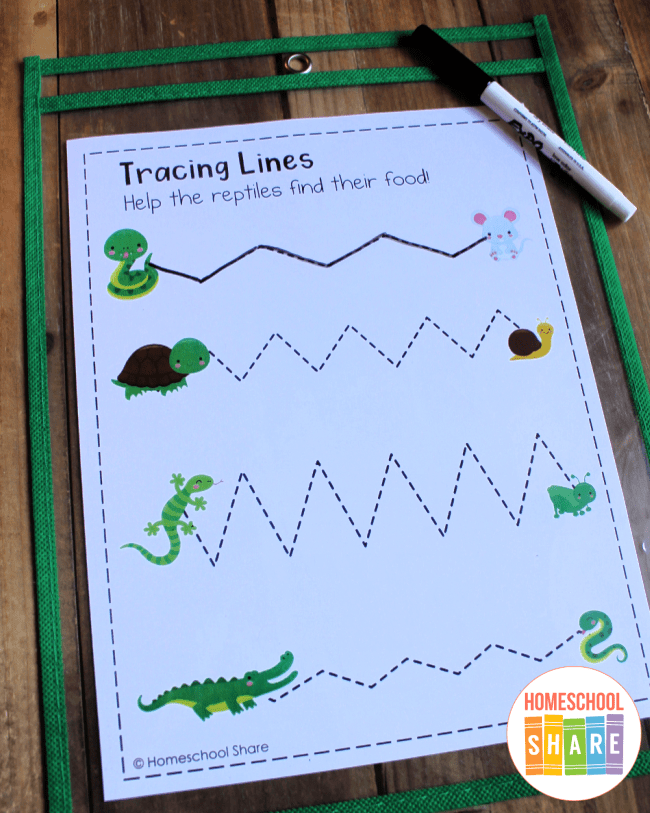 Pattern Pieces
Use the pattern pieces to start some patterns on your table; let your student finish them. What patterns can she make on her own? Store pieces in an envelope.
What I Know About Reptiles
At the end of your reptile study, ask your student what he has learned. Record the information on this page and put it in his notebook.
My Snake Story
Mom can type right on this page! Let your child dictate his snake story to you while you type.
This makes story writing easy for young children. They can write a great story without having to worry about handwriting, spelling, punctuation, etc. Kids usually write better stories when someone scribes for them.
Counting Spots Matching Game
Cut out the cards. Let your student match the number card to the snake with the corresponding number of spots. If desired, you could use these cards to play a Memory style game.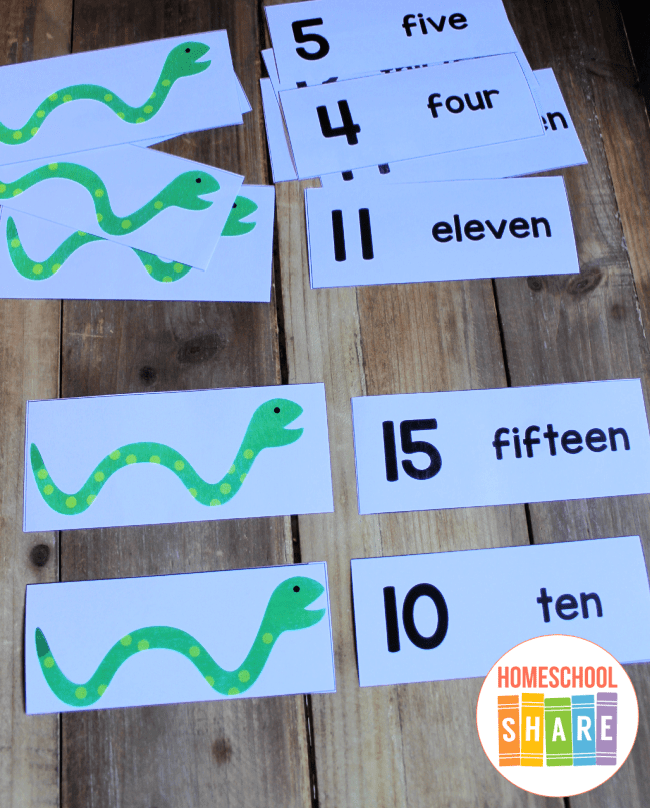 Counting Reptiles Mini-book
Use the I See Reptiles mini-book to reinforce counting 1-10. This book will also help your student learn the names of various reptiles.
I Can Color Reptiles
After you've read lots of reptile books and your student has discovered what a reptile is, color the reptiles on the page.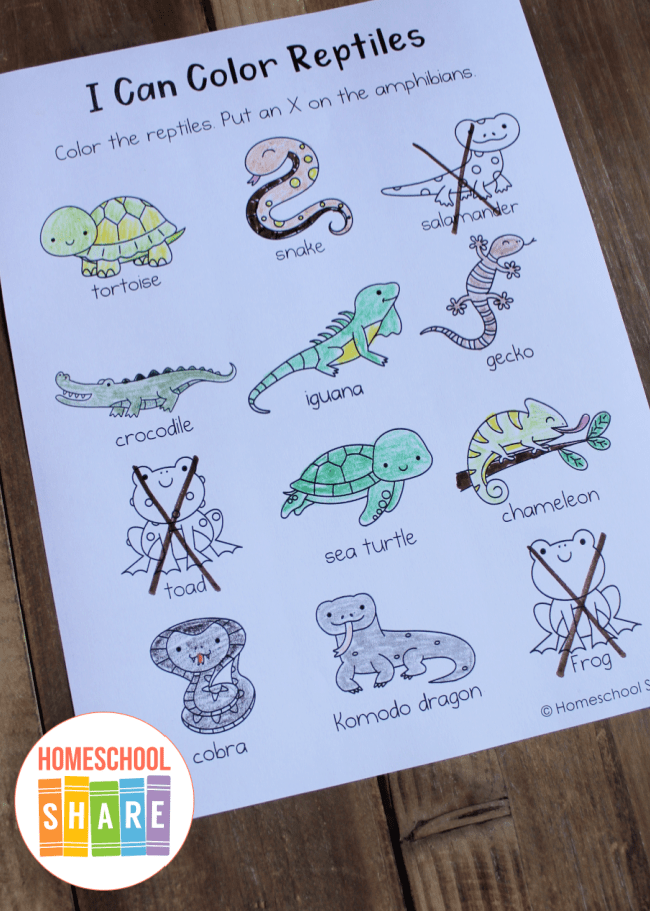 Reptile BINGO!
Go to the pet shop or zoo and take a bingo dauber and this BINGO page with you. Let your student dot each reptile he finds. Ask the pet shop or zoo  for a snake skin. Take it home and let your student examine it with a magnifying glass.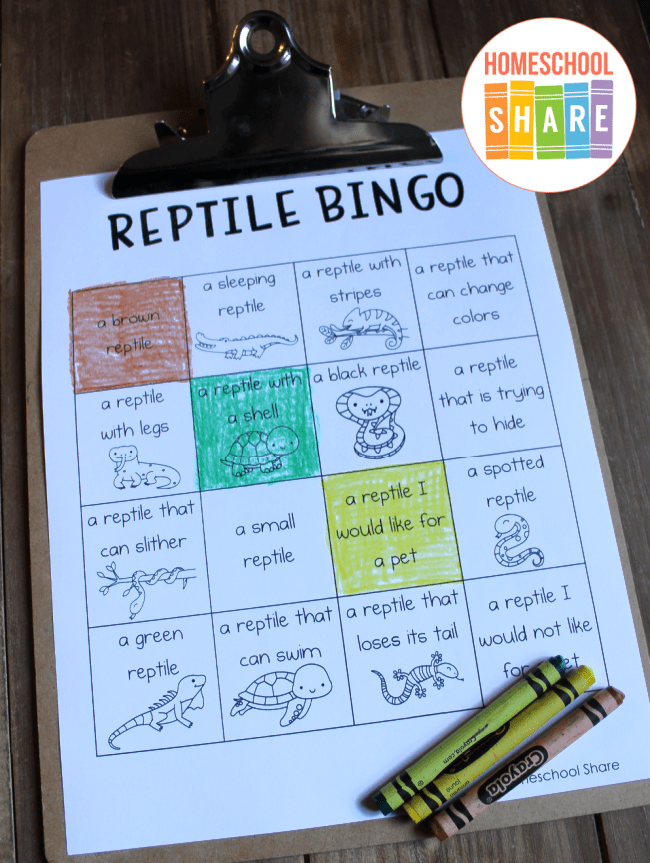 Poem
Read the crocodile poem together and memorize it, if desired. Use letter magnets to build the words from the poem.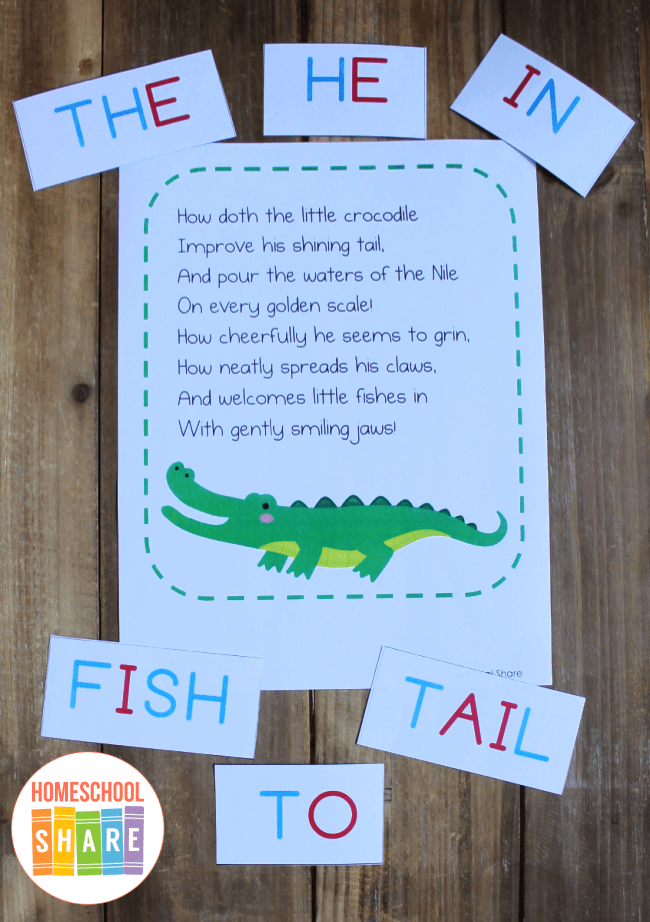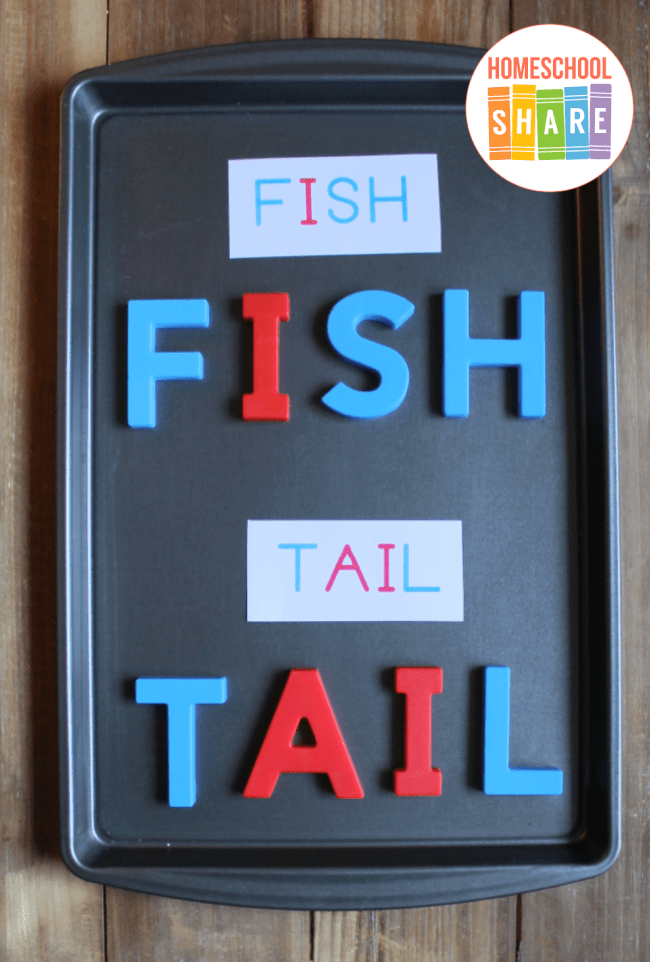 Reptile Book List
You do not need these exact books for these Reptiles Printables.
Please use whatever reptile (lizards, snakes, turtles, crocodiles, alligators, dinosaurs) themed books your library has available and read, read, read to your child!
Reading is great for language development, literacy skills, and snuggling; it is the best thing you can do with your preschool or kindergarten student.
One Tiny Turtle by Nicola Davies

How to Hide a Crocodile by Ruth Heller

Reptiles (Usborne Beginners) by Catriona Clark

Crictor by Tomi Ungerer

Verdi by Janell Cannon

Look Out for Turtles! by Melvin Berger

Lyle, Lyle, Crocodile by Bernard Waber

A Color of His Own by Leo Lionni
Download Your Set of Reptile Printables
Simply click the image below to grab your free set of reptile printables.
More Animal Printables for Your Student
If your student enjoyed the Reptile Printables, try these other animal printables: