Affiliate Disclaimer
We sometimes use affiliate links in our content. This won't cost you anything, but it helps us to keep the site running. Thanks for your support.
Dig into American History with this set of free presidents worksheets. This is a great project to introduce your student or class to United States Presidents. It's a practical way to sneak in research skills, too.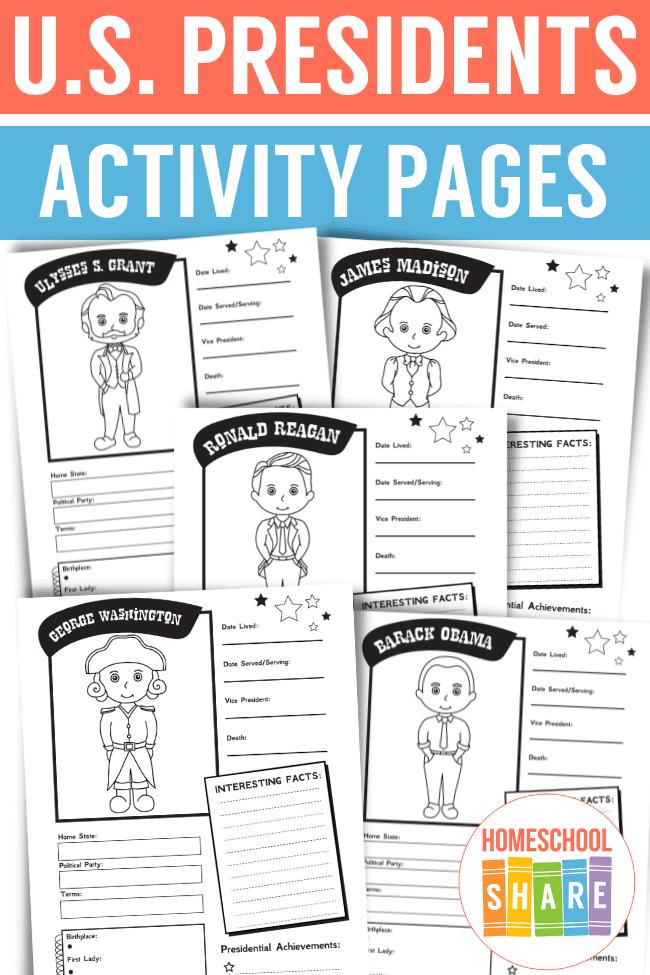 What's Included in the Presidents Worksheets?
This set of activity pages includes one page for each United States President (from George Washington to Joe Biden) plus one blank template page. Each page will require your student to research and learn more about a president.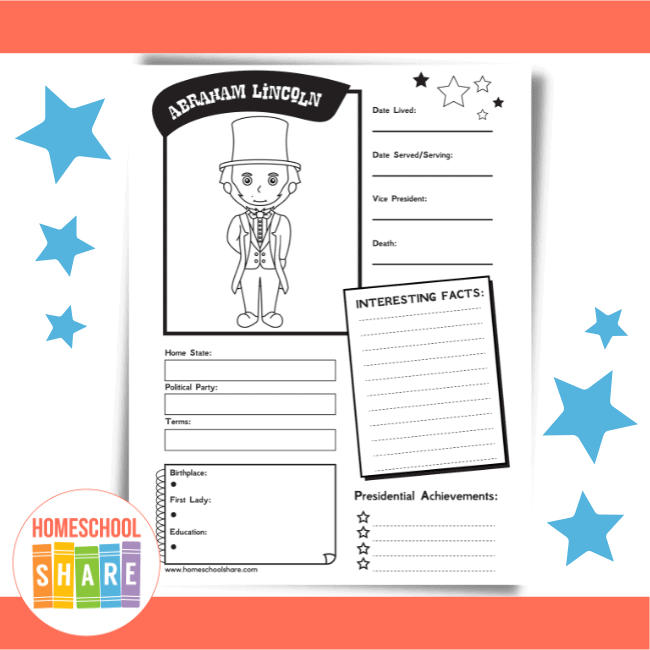 Each page includes a graphic to color and the following research prompts:
Date Lived
Date Served (or Serving)
Vice President
Death
Home State
Political Party
Terms
Birthplace
First Lady
Education
Interesting Facts
Presidential Achievements
U.S. President Research
Your student will need to research in order to complete the notebook pages. You can check out a variety of books about specific presidents at your local library, or you can use reliable websites.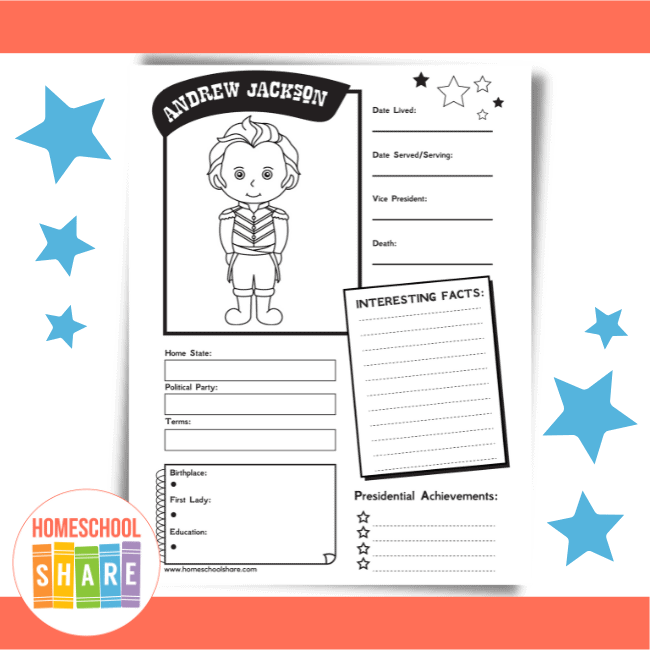 Here are a few recommended websites for your president research:
How to Get Started with the Presidents Worksheets
This set of activity pages is simple to use.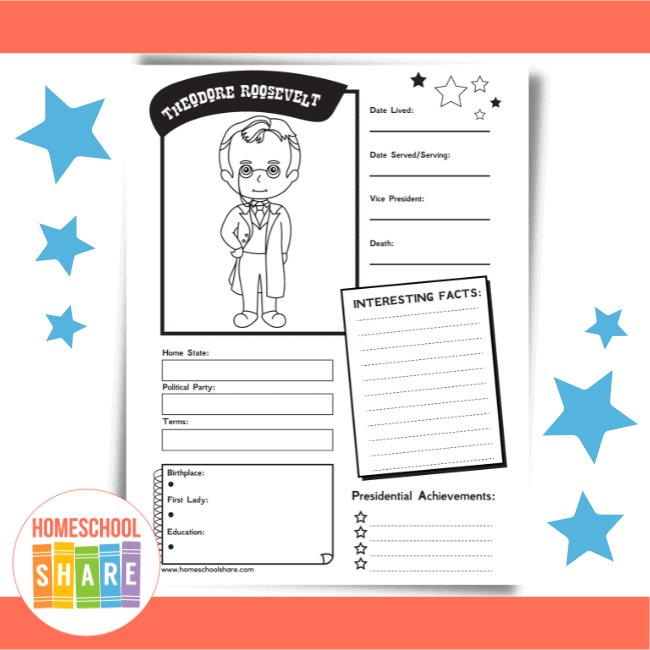 Let your student choose a president to research.
Grab some relevant books from the library or show your student how to use reliable websites for research.
Let your student complete the page.
Three-hole punch the research worksheet and add it to a folder or binder to create a President Notebook–a portfolio your student will be proud to display and show off!

If you are a classroom teacher, consider giving each student a different president to research and compiling a class notebook to display.
Grab Your Free Set of President Notebook Pages
Use the form below to subscribe to the newsletter. Once you confirm, you'll receive an email with the link to the free printable pages. If you are already confirmed, simply enter your email address below, and you will receive an email with the link.
Learn More About United States Presidents
You can use some of these additional resources to learn even more about social studies, presidents, and American history.