Affiliate Disclaimer
We sometimes use affiliate links in our content. This won't cost you anything, but it helps us to keep the site running. Thanks for your support.
Read Laura Numeroff's classic book and give your early learners these enriching If You Give a Dog a Donut activities.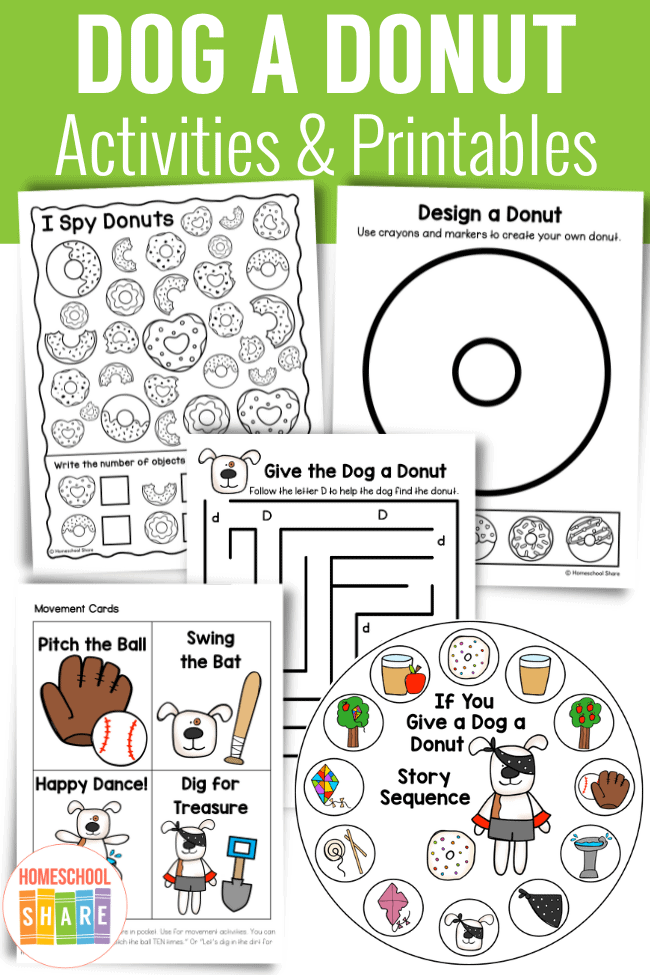 If You Give a Dog a Donut Activities
When you download the file, you'll receive several activities for the story, If You Give a Dog a Donut.
Favorite Snack Foods
What does the dog eat? (A donut!) Your student will be given a page snack foods. He can color his favorite snack foods.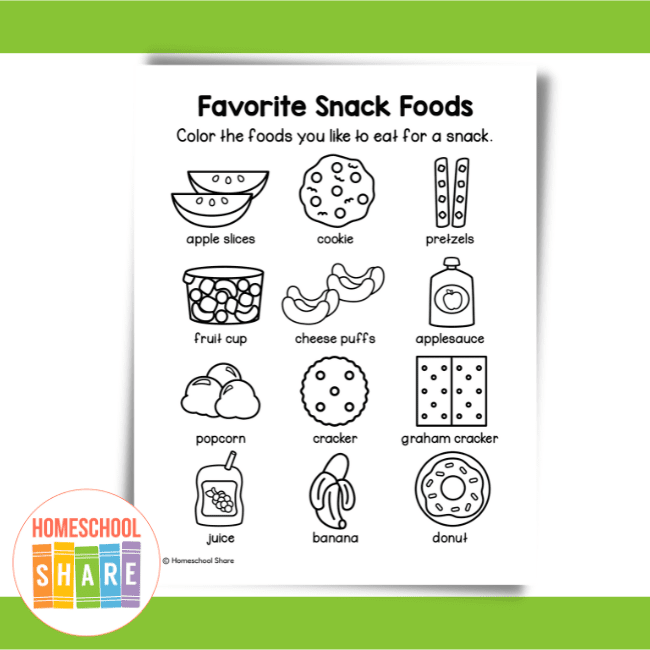 Give the Dog a Donut Maze
Encourage your student to follow the letter D to help the dog find the donut.
Design a Donut
Use crayons and markers to create a delicious donut!
Design a Kite
In the story, the dog crafts a kite. Encourage your student to color a kite with stripes, dots, or another interesting design.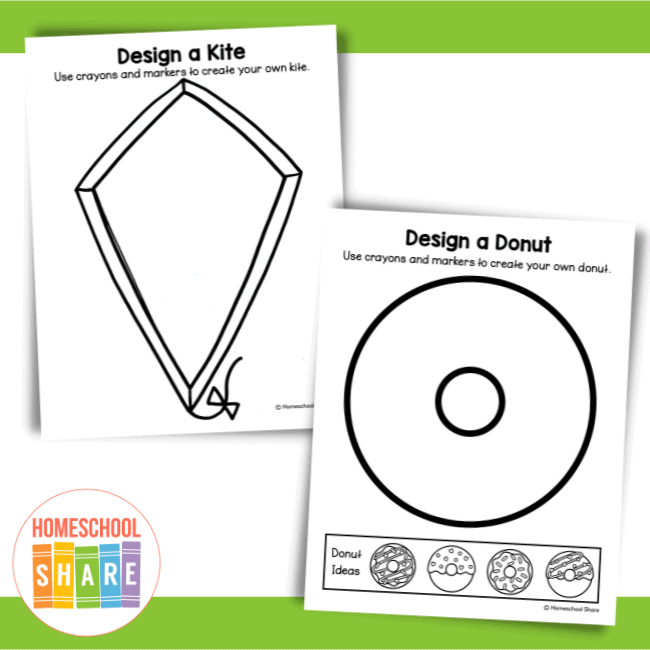 I Spy Donuts
This fun math activity uses visual discrimination as well as counting.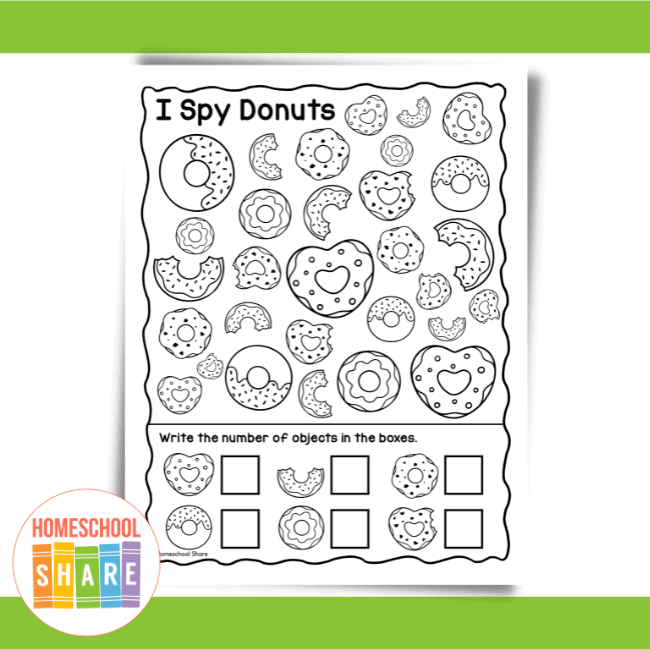 Donut Patterns
This is another math activity. Your student will need to determine and complete the patterns. You can find a set of Laura Numeroff books pattern worksheets here.
If You Give a Dog a Donut Story Sequence Wheel
Review the story with your student. Glue the images to the wheel in the correct order. Use the wheel to discuss circular stories, cause and effect, or to retell the story.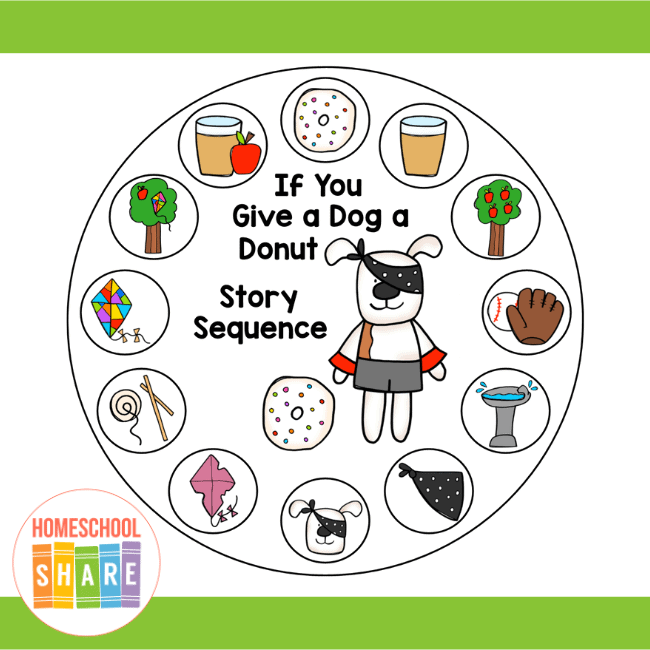 Movement Cards
Act out the actions along with your little ones. They'll love to pretend picking apples, doing a happy dance, and swinging a baseball bat.
You can also use these cards to sneak in counting. Let's throw the ball FOUR times." Or "Let's swoosh the bandana (to dry off) SEVEN times."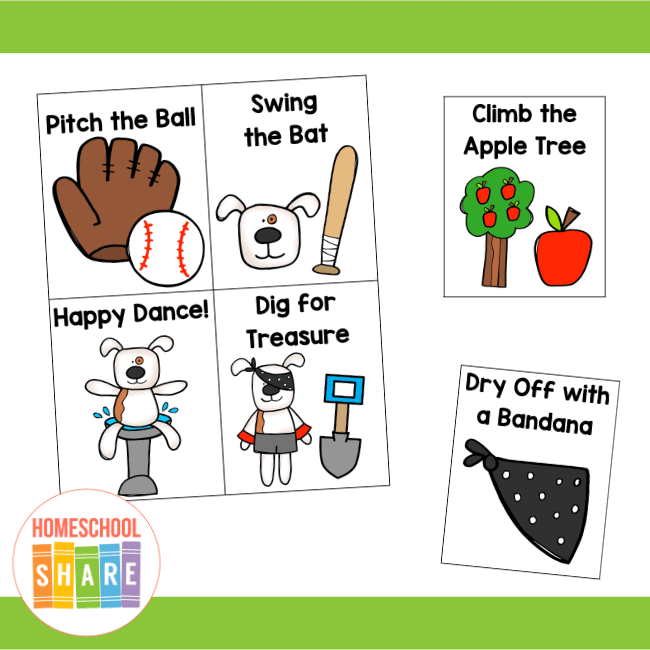 How to Get Started with the If You Give a Dog a Donut Activities
Follow these simple instructions to get started.
Buy a copy of the book, If You Give a Dog a Donut by Laura Numeroff, or borrow one from your local library.
Choose and prepare the printables you want to use with your student. The file includes some printables in full color while others are in black and white. Simply choose the ones best suited for your student and print those pages.
Enjoy reading and learning with this fun story.
Get Your Free If You Give a Dog a Donut Printables
Use the form below to subscribe to the newsletter. Once you confirm, you'll receive an email with the link to the book activities and printables. If you are already confirmed, simply enter your email address below, and you will receive an email with the link.
More If You Give a Dog a Donut Printables
If you want more donut themed printables and activities, try these: