Affiliate Disclaimer
We sometimes use affiliate links in our content. This won't cost you anything, but it helps us to keep the site running. Thanks for your support.
Grab these free Airplane Cutting Practice Worksheets and help your student develop scissor skills.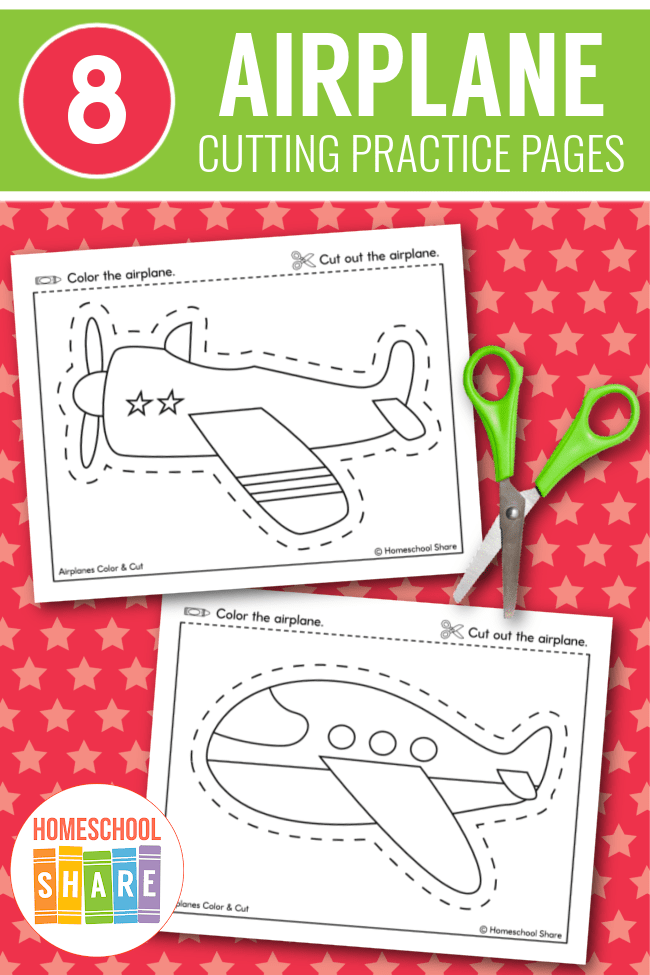 What Are the Benefits of Using the Airplane Cutting Practice Worksheets?
When your student practices cutting, she is learning more than just how to use scissors. Your student experiences multiple benefits.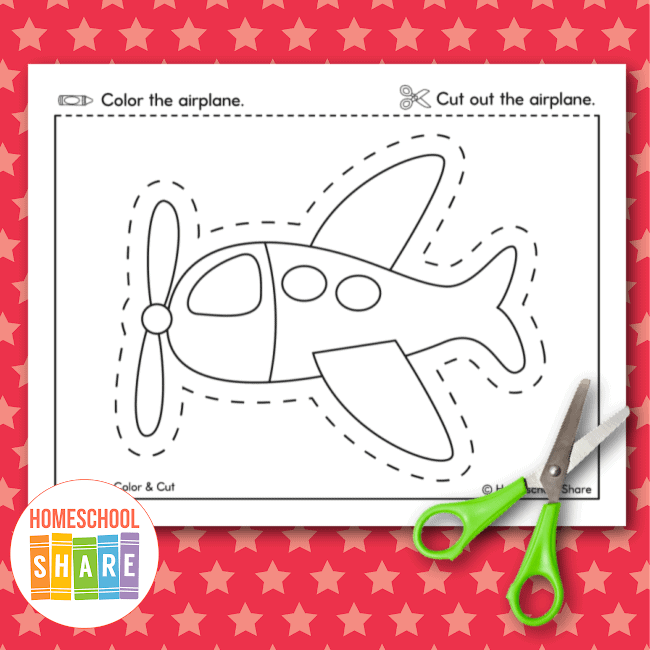 Learning to use scissors helps a child develop focus as they look at the paper and determine where to cut.
Scissor skills work and strengthen a child's hand muscles.
Using scissors builds fine motor muscles that will be used for other tasks such as handwriting.
Scissor skills boost two-handed coordination.
When your student finishes a cutting page, she will develop confidence that she can complete a task.
What's Included in the Airplane Cutting Practice Worksheets?
This set of airplane scissor skill worksheets includes ten different cut and color activities.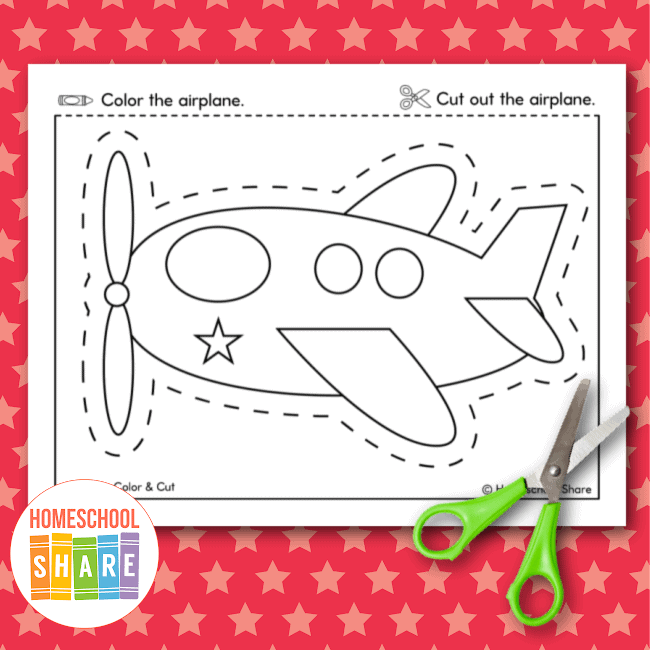 The cutting practice worksheet set has a variety of airplanes for your student to color and cut out–jets, biplanes, sleek planes, and even a jumbo plane.
How to Use the Airplane Scissor Skill Worksheets
These cutting pages are super simple to use. No prep is required–just print and go!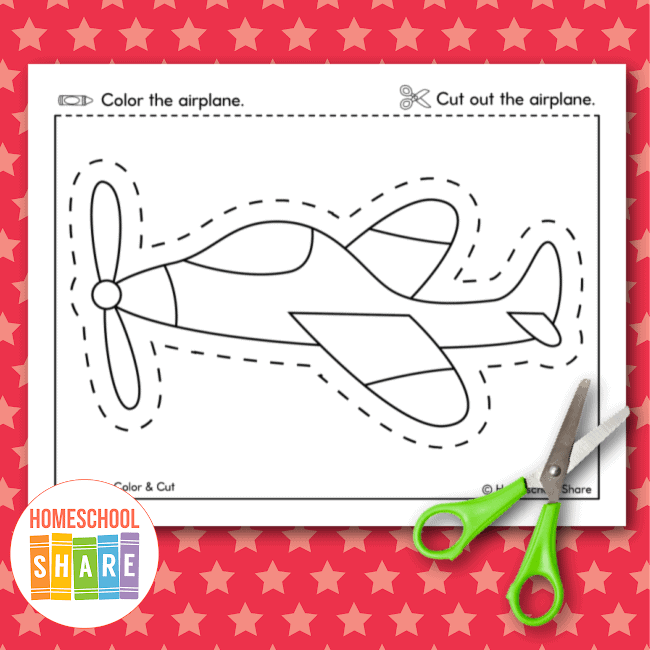 Print the cutting pages.
Let your student choose one.
Encourage your student to color the picture.
Encourage your student to cut out the picture, using the lines provided.
Don't worry about perfection, especially if your student hasn't mastered the skill of cutting yet.
If desired, let your student glue the airplane to a piece of construction paper and give the art away to an aunt, uncle, grandma, grandpa, or friend!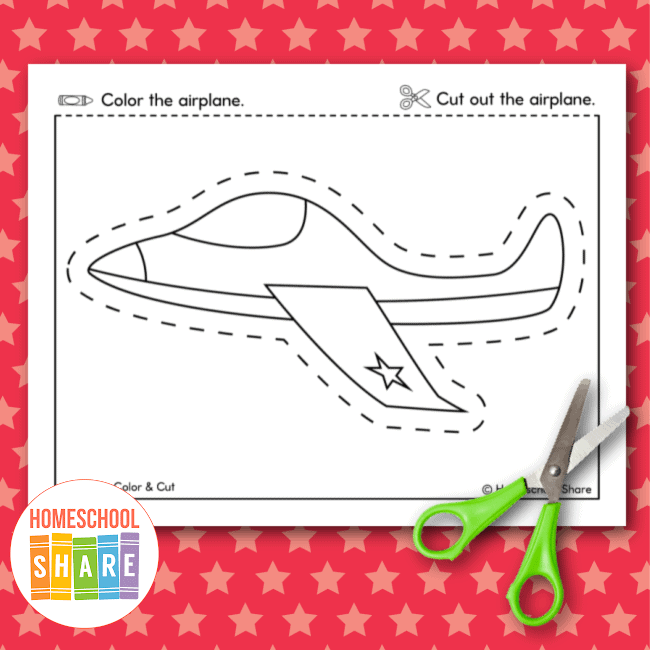 Grab Your Set of Free Airplane Cutting Practice Worksheets
In order to download your free set of cutting pages, simply click on the image below.
More Printables for Your Transportation Theme
If you are building a transportation theme for your preschool or kindergarten students, try some of these printables and resources.