Affiliate Disclaimer
We sometimes use affiliate links in our content. This won't cost you anything, but it helps us to keep the site running. Thanks for your support.
Zoom! Crash! Zip! Cars are flying down the road as your preschooler learns with these printable number mats.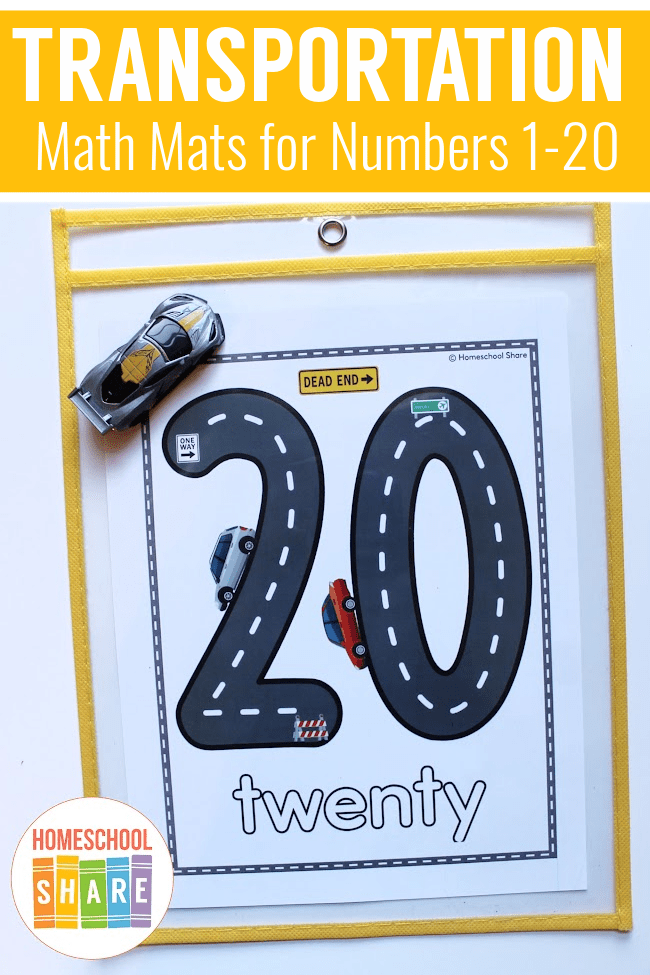 Combine math and fine motor skills for an engaging hands-on experience with this set of printable number mats. It's a perfect addition to a transportation theme for your preschool and kindergarten students.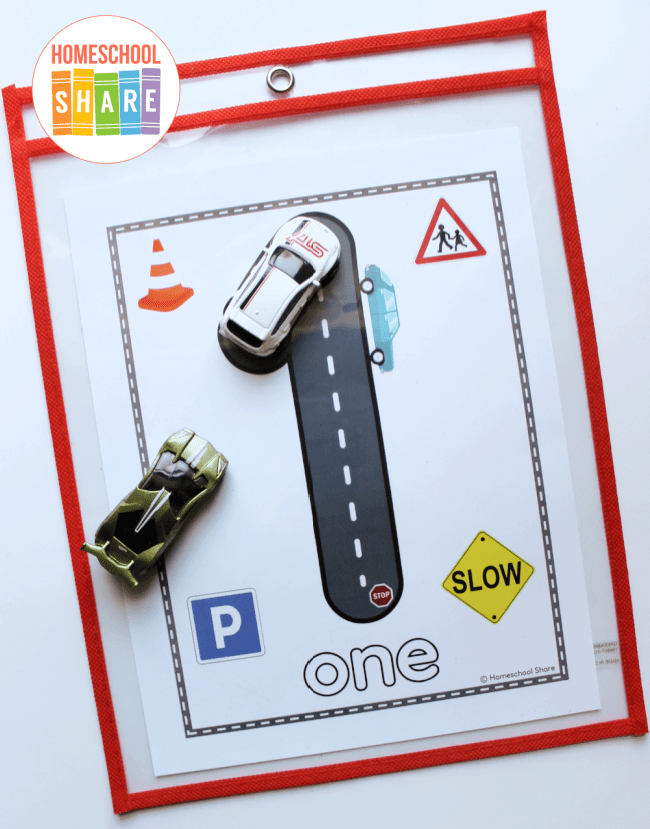 What's Included in the Printable Number Mats?
This set of transportation themed math mats includes 21 printable mats for numbers 0-20.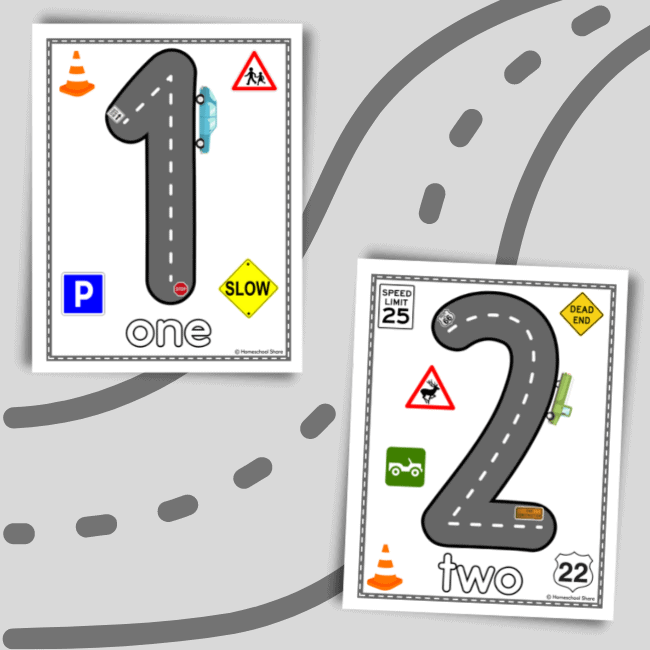 The numbers include various street signs and cars that serve as cues for how the numbers are formed. You will find street signs to signal where to stop and start driving the car to make the number.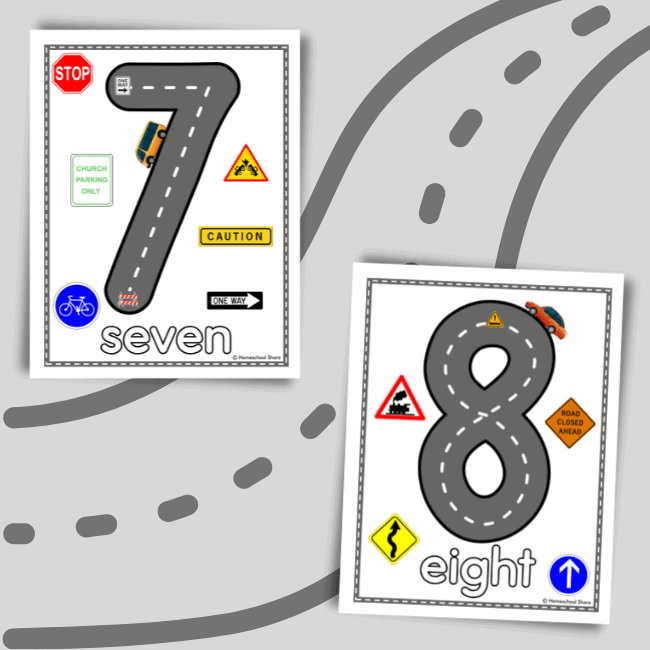 The signs also serve as a way to encourage creative play. For instance, number six has a school bus stop sign (your student could choose to make the car stop there). It also has a blue parking sign (your student could use this area to park cars).
Kids will love using their imaginations to drive around, park, and play with the number mats.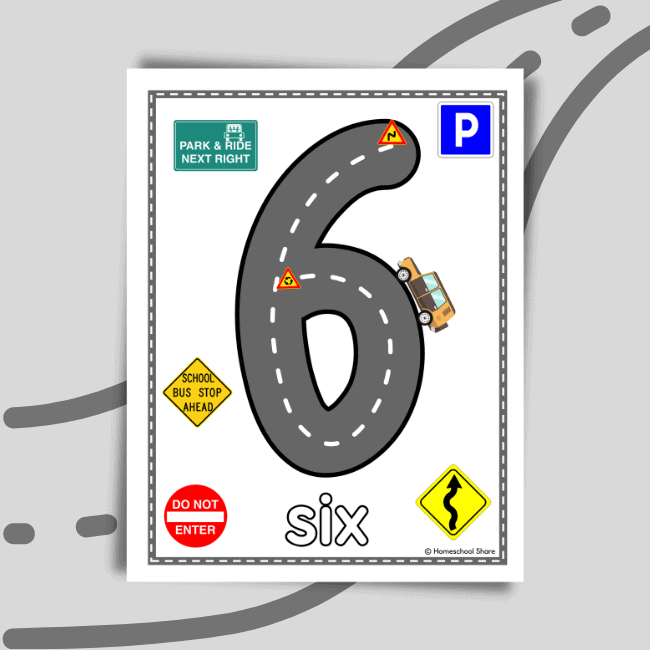 If your student is already familiar with numbers 0-10, you could skip printing those mats and print 11-20.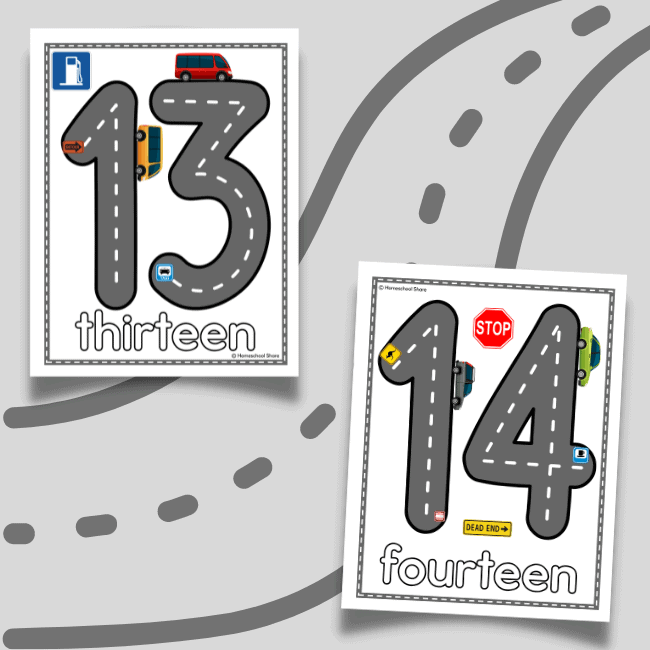 Teaching Numbers with the Printable Number Mats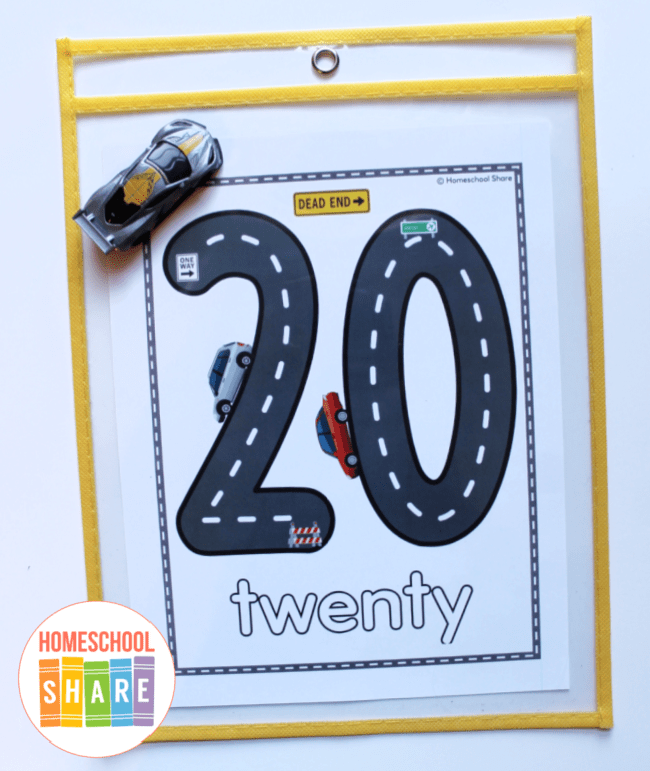 This math activity makes it easy to teach number recognition. Simply follow the directions below.
Prepare the math mats by printing and laminating the mats. Alternatively, you could put them in a Dry Erase Sleeve or page protector.
Give your student a few toy cars.
Show your student how to trace the number using the toy car (and driving it around the math mat). A younger student could simply drive the car around all over the math mat, but a student who is ready could learn the proper way to form the number.
If your student is ready, you could also allow him to trace the numbers and the number words with a dry erase marker. Your student will be tracing numbers while playing!
Let your student have fun playing and learning at the same time.
Get Your Free Set of Printable Number Mats
Subscribe to the newsletter using the form below to get your free printable set of Transportation Number Mats.
More Transportation Themed Printables for Preschool and Kindergarten
We have oodles and oodles of transportation themed printables for your student. Here are a few more to check out: